Indian designer Ashna Gupta Kalra launched her flagship store 'The Ash Haute Couture' in Mumbai on February 5, 2015. To mark the event, the designer along with Arpita Khan Sharma hosted a high tea party which was attended by quite a number of beauties from the Bollywood industry.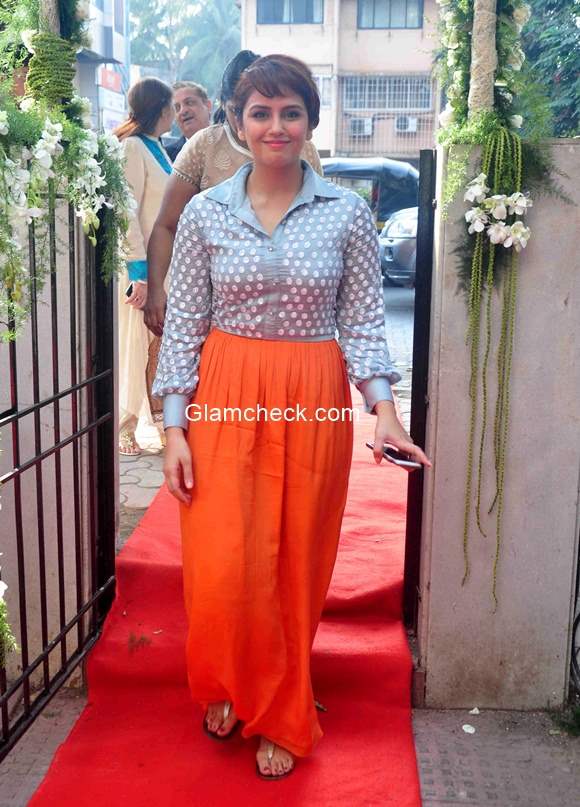 Huma Qureshi during the launch of designer Ashna Gupta Kalra flagship store The Ash Haute Couture
Huma Qureshi was among those who turned up in the designer's creation to lend her support. Huma paired the orange floor length skirt and polka dotted shirt blouse with a pair of flats. Her accessories were kept minimal to match the casual low key look.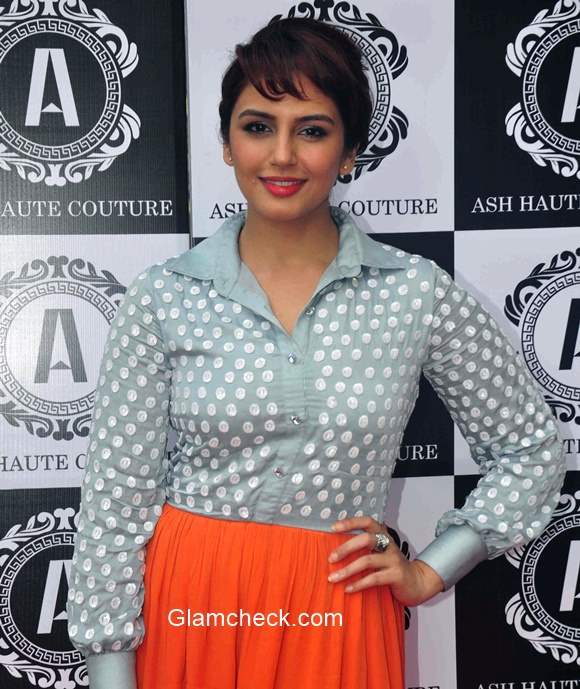 Huma Quresh style 2015
Thankfully Huma's heavy fringe was given a slight lift to match her up-do hairstyle, giving a more neat and adorable look. Did someone just remind you of the Sadhana cut?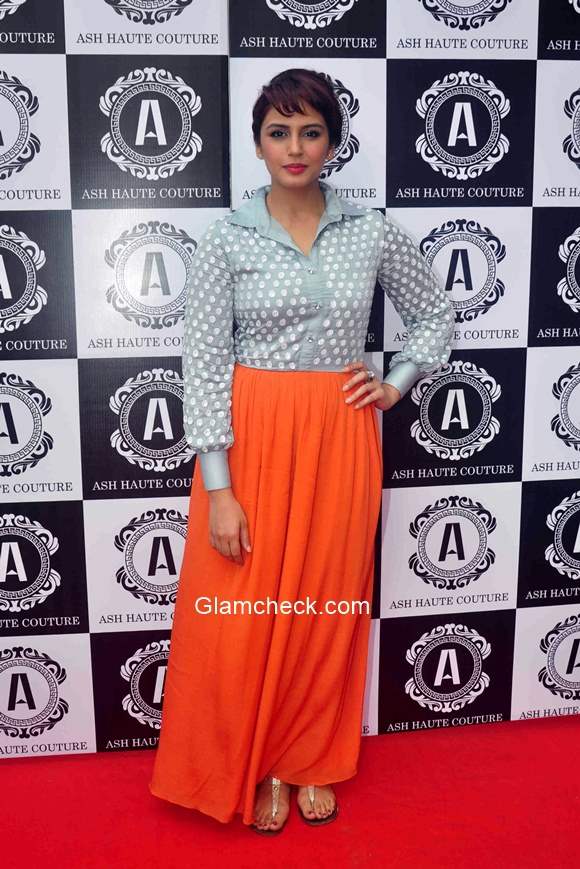 Huma Qureshi 2015 pics
Solaris Images