Sonam Kapoor announced the 4th edition of L'Oreal Paris Femina Women Award 2015 in Mumbai (February 24, 2015) dressed in an Elie Saab gown, picked up from their Pre Fall 2015 collection. No doubt, she looked beautiful and if you ask us, she reminded us of a fairytale Fall-Autumn princess.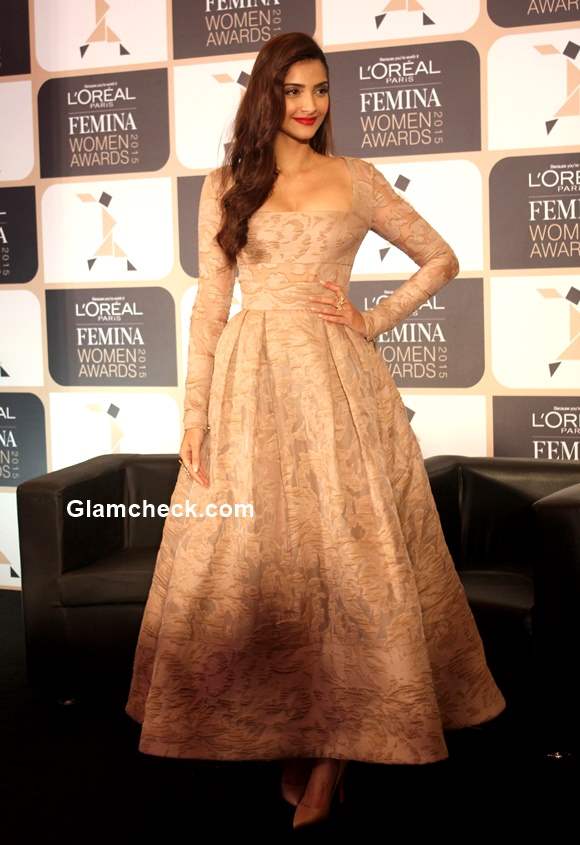 Sonam Kapoor in Elie Saab during the announcement of the L'Oreal Paris Femina Women Award 2015
Sonam paired the gown with Anmol and Mahesh Notandass jewelleries, Christian Louboutin pumps and a wavy side swept hairstyle. Adding further to the mesmerizing look was a shimmery Thalé Blanc clutch which Sonam tweeted about earlier, attributing it to her mother's collection.
The red of her lips filled up for the needed dose of color, saving the look from going too bland. H2T perfection; Sonam look gorgeous!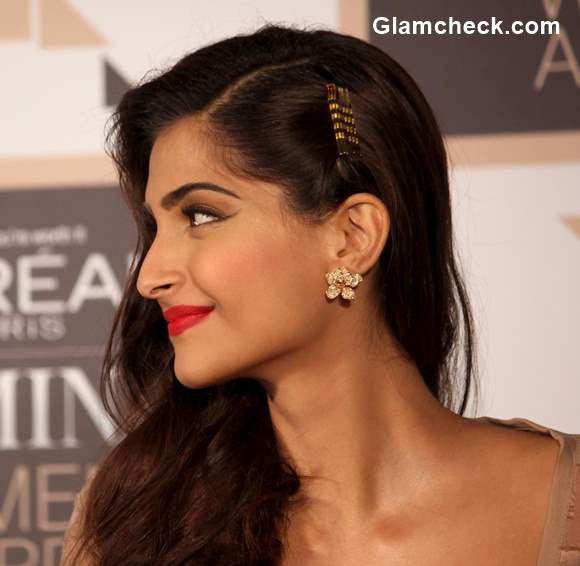 Sonam Kapoor 2015 Hairstyle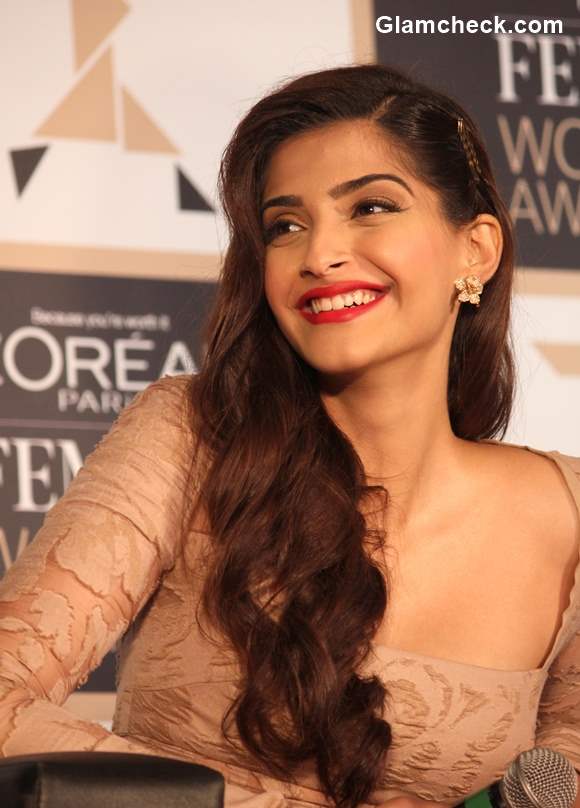 Sonam Kapoor 2015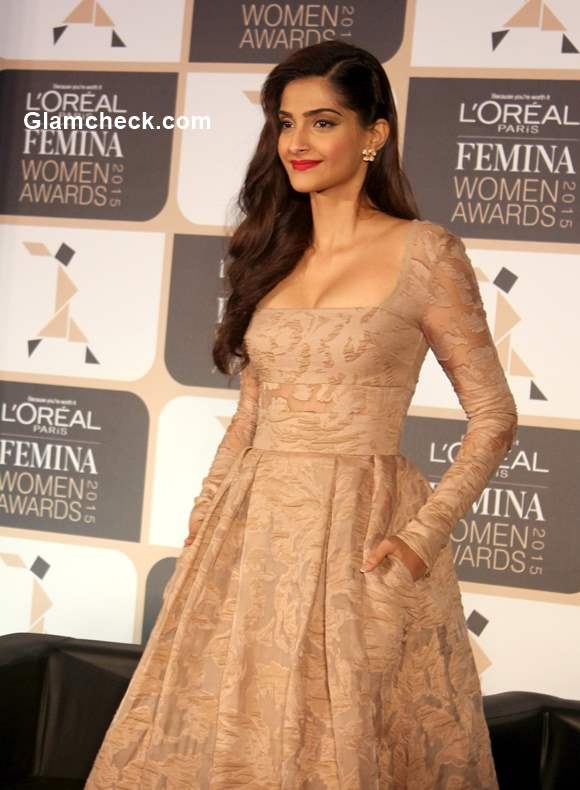 Sonam Kapoor in Elie Saab at the announcement of the L'Oreal Paris Femina Women Award 2015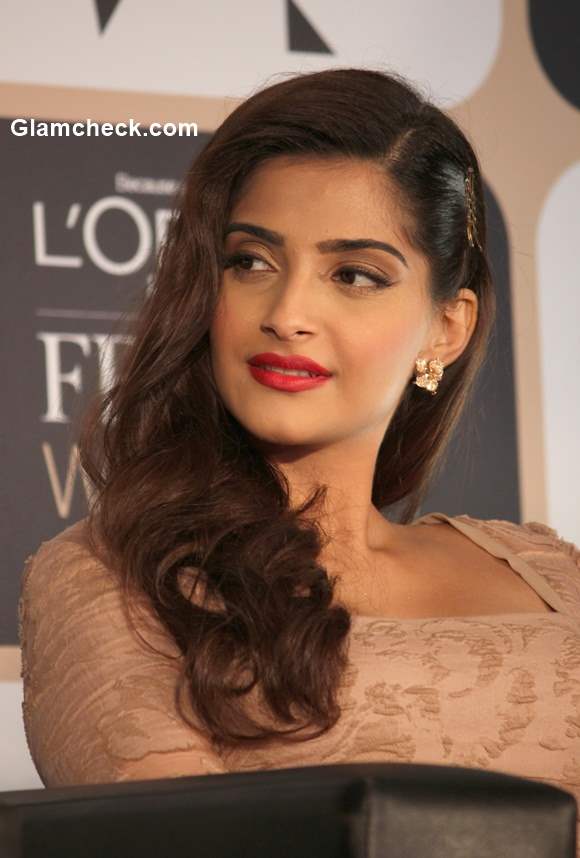 Sonam Kapoor pics 2015
Solaris Images