Much like the rest of India, Abhisekh Bachchan and his wife Aishwarya Rai celebrated the Gudhi Padwa festival in Mumbai on March 21, 2015. Gudi Padwa, the first holy festival, is celebrated on the day of the Chaitra Shukla Pratipada (March 21) to mark the beginning of the New Year according to the luni-solar Hindu calendar.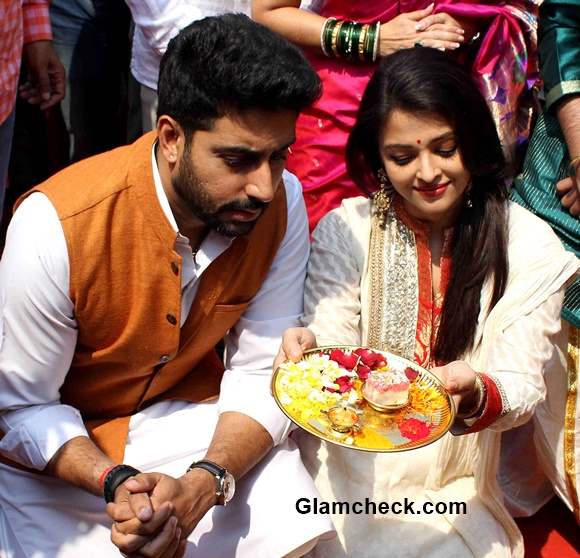 Abhishek Bachchan and Aishwarya Rai Bachchan celebrate Gudi Padwa
The celebrity couple chose to dress in traditional attires for the occasion. Aishwarya chose an elegant white Anita Dongre anarkali and her husband matched up in a white kurti with a light brown sleeveless jacket. The duo took part in the rituals and festivities which was held in full Marathi grandeur.
Gudi Padwa which is held in Maharastra, is celebrated in other states as well for instance Ugadi in Karnataka and Andhra Pradesh, Goru Bihu in Assam, etc. It is believed by the Hindus that Lord Brahma created the universe on this very day, thus a lot of importance is given to this festival.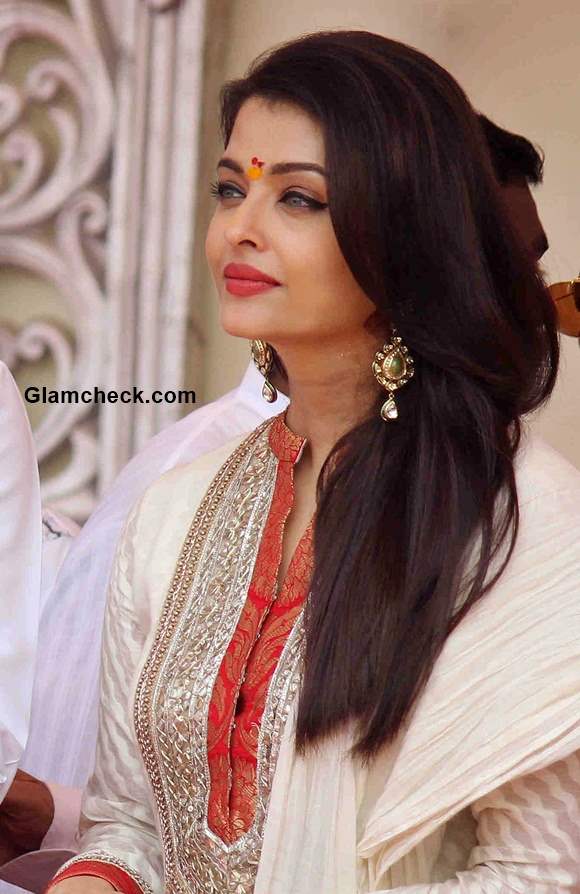 Aishwarya Rai Bachchan 2015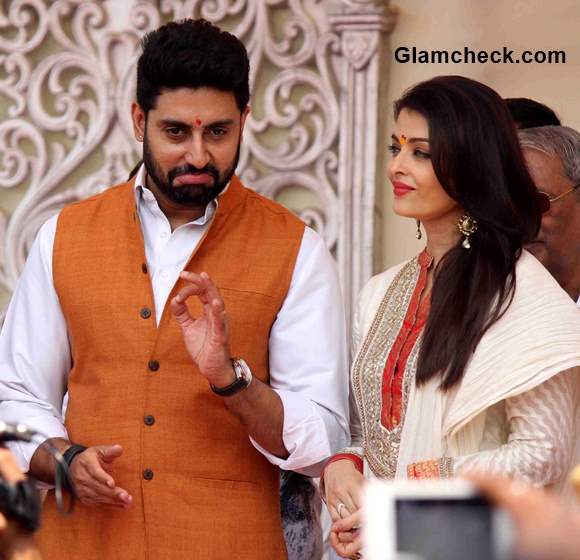 Abhishek Bachchan and Aishwarya Rai Bachchan 2015 celebrate Gudi Padwa
Solaris Images