Bollywood heartthrob Hrithik Roshan had been on a five day holiday to Maldives to spend time with his two sons Hrehaan and Hridhaan. The cute father sons were spotted heading back home at the Chhatrapati Shivaji International Airport on March 23, 015.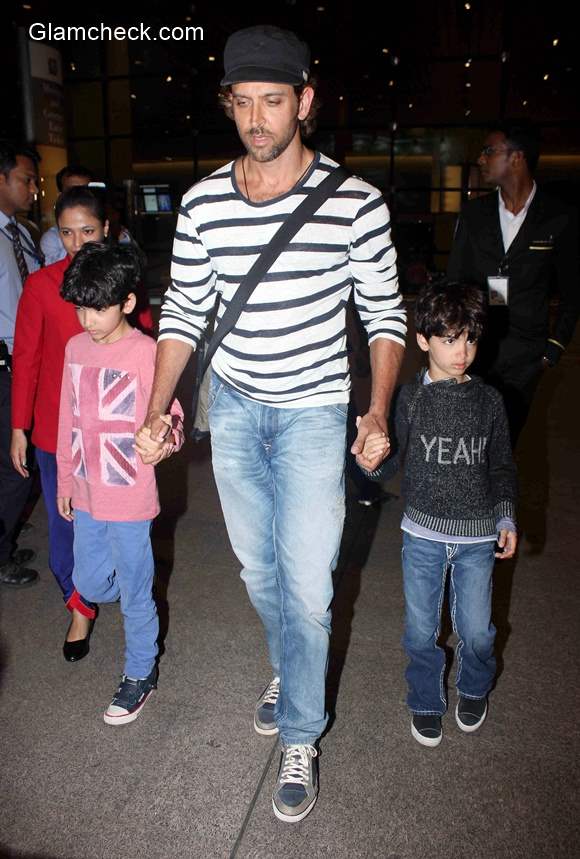 Hrithik Roshan spotted along with his sons Hrehaan and Hridhaan at Mumbai airport
Dressed in a casual striped shirt, jeans, sneakers and a cap, Hrithik was seen protectively holding the hands of his two sons as he led them away from the media. Hrehaan and Hridhaan are the two sons of the once upon a time perfect couple Hrithik and Suzanne.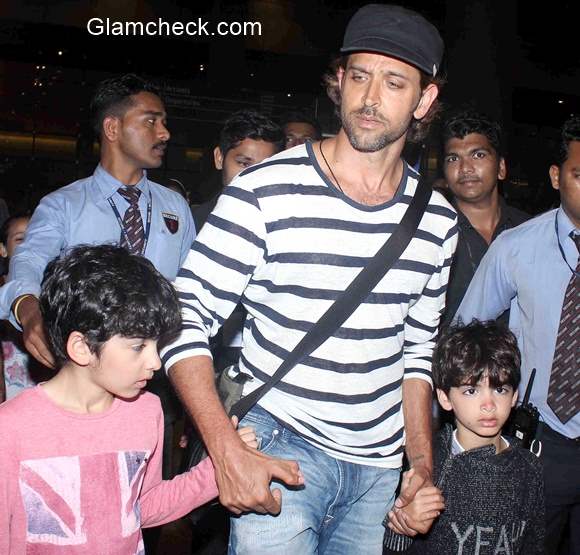 Hrithik Roshan spotted along with his sons Hrehaan and Hridhaan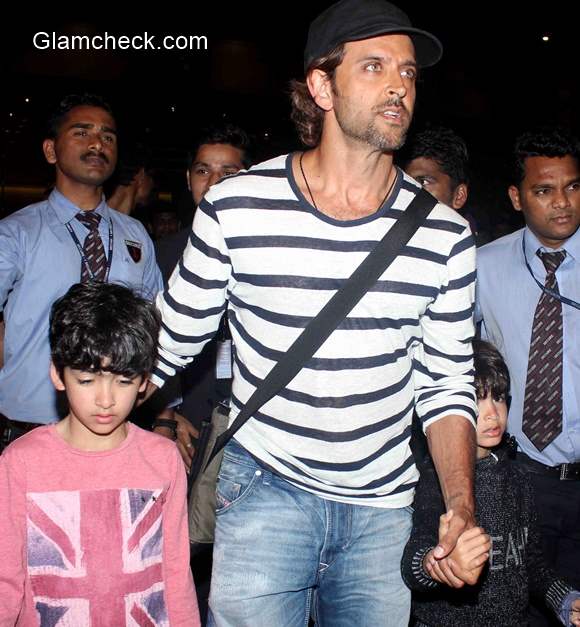 Hrithik Roshan spotted with his sons Hrehaan and Hridhaan
Solaris Images