Bollywood actress Kangana Ranaut attended the launch of Anupama Chopra's book "The Front Row: Conversations on Cinema,"on March 7, 2015 in Mumbai, India. The book is a collection of the interviews with Bollywood and Hollywood actors between 2012 – 2014, when the Bollywood film critic & author Anupama Chopra's show "The Front Row" aired on Star World.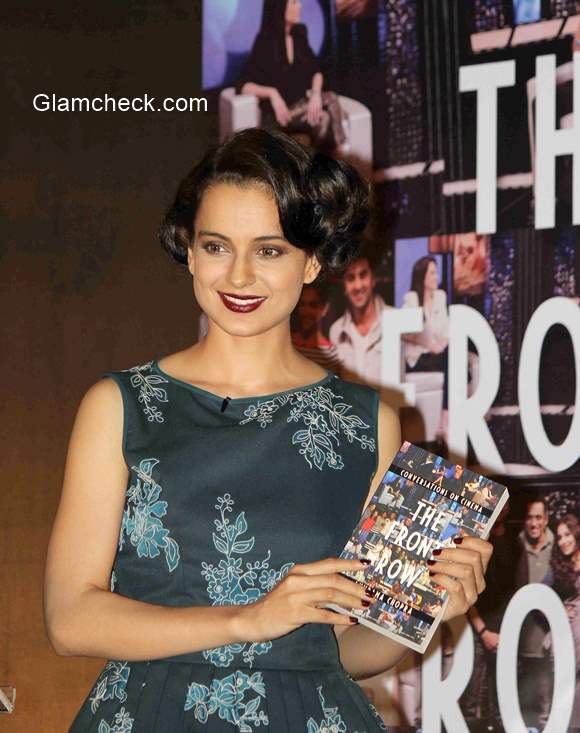 Kangana Ranaut at the launch of Anupama Chopra Book
The author was accompanied by her husband Filmmaker Vidhu Vinod Chopra and the event witnessed a number of  guests from the film fraternity including Dalip Tahil, Tisca Chopra,  Tunuja Chandra and Anil Dharker.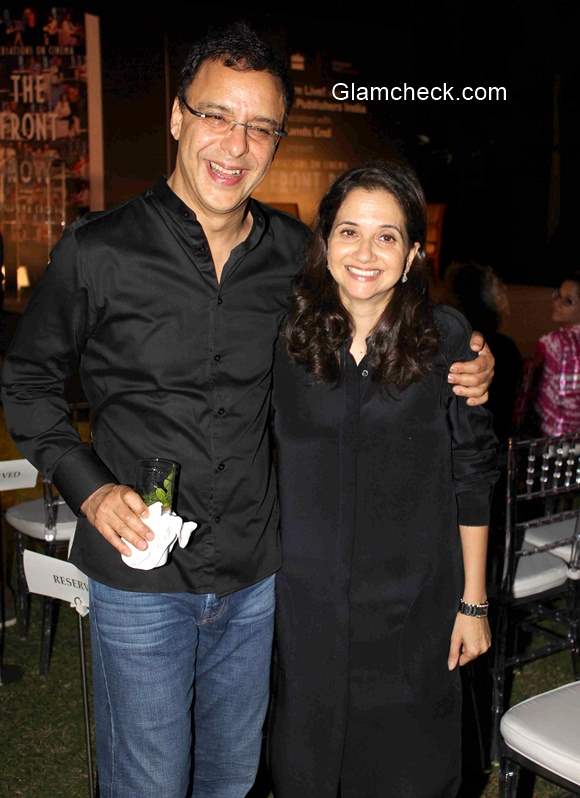 Anupama Chopra along with her husband Vidhu Vinod Chopra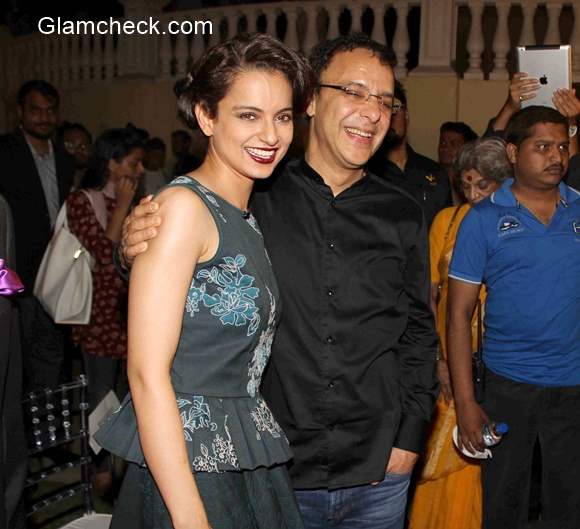 Kangana Ranaut with Vidhu Vinod Chopra
Clad in a blue outfit and matching shoes, Kangana, looked a bit overdone for the event. She paired a beautiful floral printed sleeveless peplum top with a long maxi-skirt (or maybe a divided skirt, not sure!) featuring an unconventional drape which failed to do any justice with the top. The matching boots were a big No!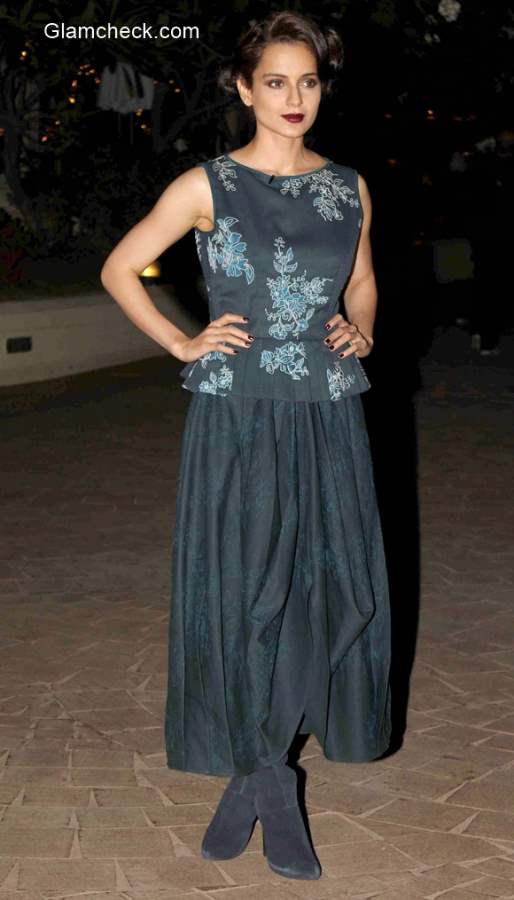 Kangana Ranaut at the launch of Anupama Chopra book The Front Row Conversations on Cinema
However, we quite liked her retro hairdo , those dark crimson lips and the the way she pulled off the look. No other actress other than Kangana could have carried out the look with such confidence.
On being asked by the author about her opinion on the on-going paid media stories, Kangana said, "I really don't know what to say. I feel it is very harmful for the business aspect of a film. You spend so much money buying these Media Net stories or full page ads, you can rather save this money and put it in the making or marketing of the film."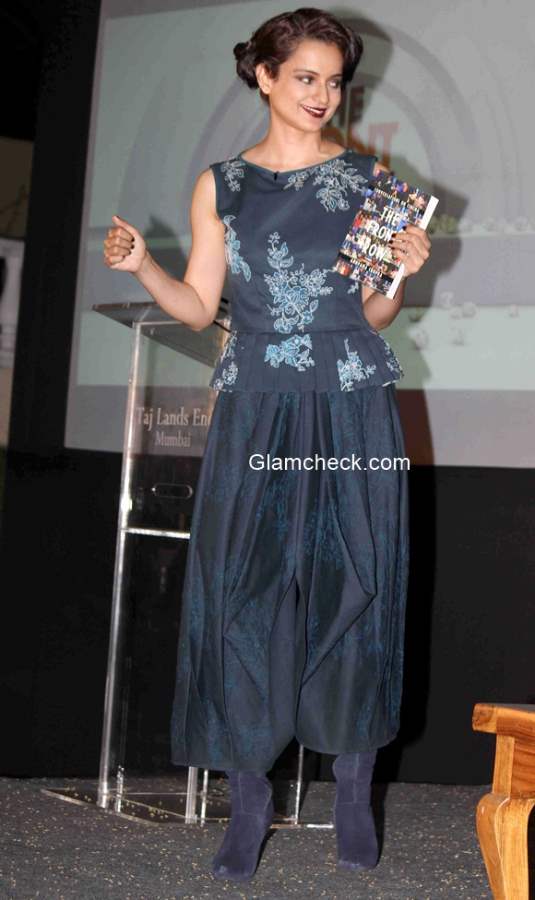 Kangana Ranaut pics at the launch of Anupama Chopra book The Front Row Conversations on Cinema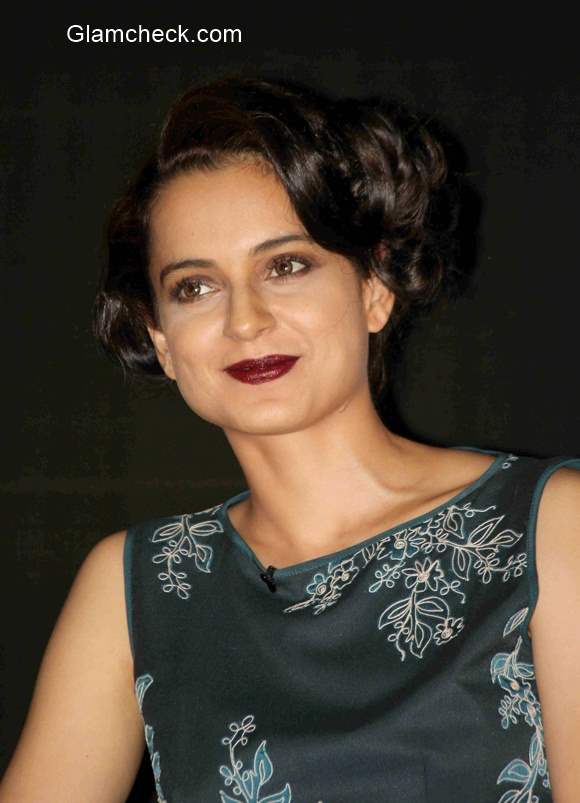 Kangana Ranaut 2015