It was a proud moment for Parineeti Chopra being chosen as the first brand ambassador for Siya by Siyarams, one of the biggest names in the garment industry. Siya is a women's ethnic wear line by the iconic Siyarams.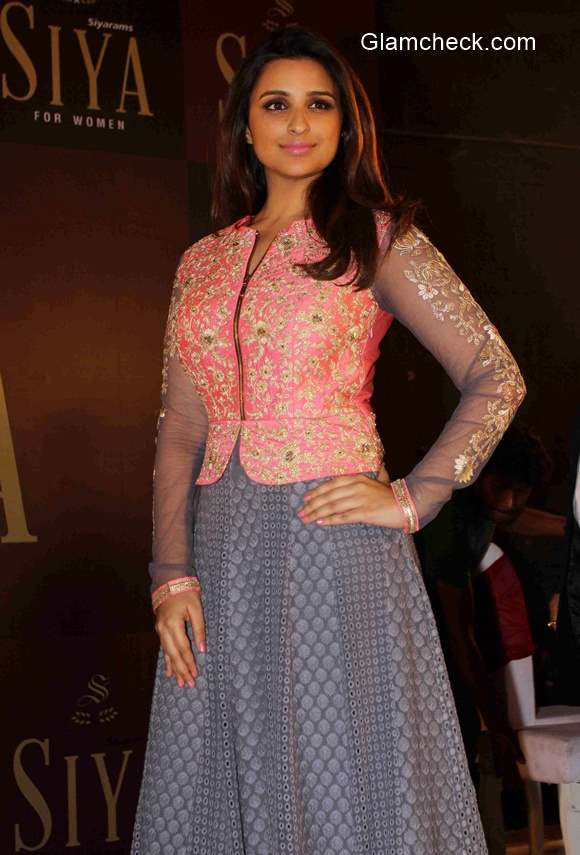 Parineeti Chopra launches Siya by Siyarams
Parineeti chose a festive pink and blue-grey lehenga that had floral gold embroidery work for the launch event held in Mumbai on Apirl 14. Wearing her straight hair down, she completed the look with matching pastel pink lips. The lehenga looked lovely on Parineeti, we especially like how the color complemented her skin tone. Gorgeous!
We can't wait to check out the collection from Siya by Siyarams.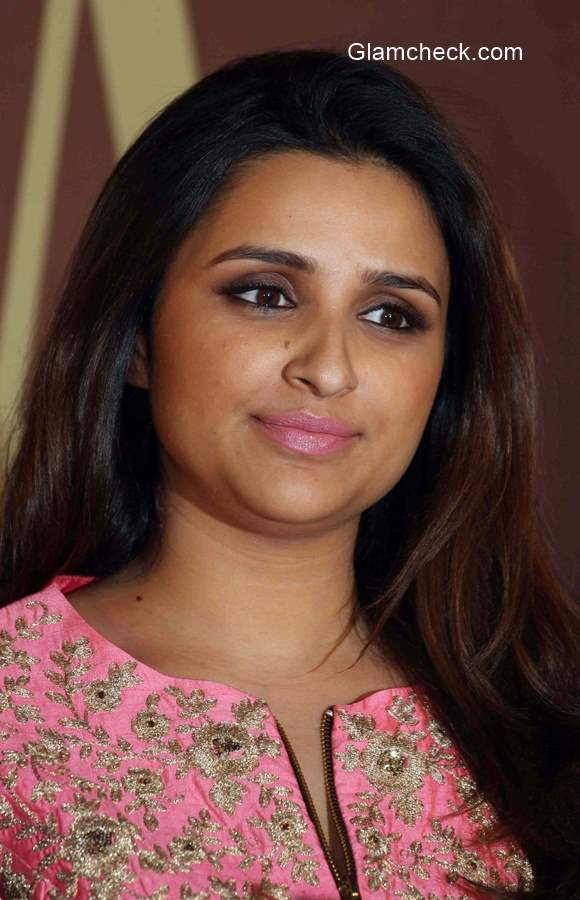 Parineeti Chopra 2015 makeup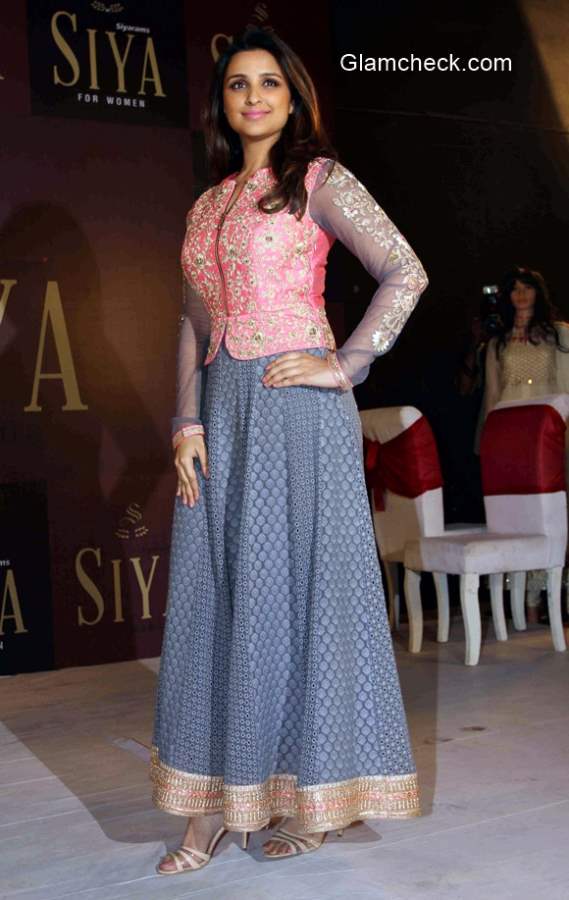 Parineeti Chopra 2015
Solaris Images