The much awaited trailer of the dance-based film Any Body Can Dance 2 (ABCD2) was launched by the star cast of the film on April 22 in Mumbai. A high octane trailer with nerve wracking, gravity defying dance moves and intense drama, this is still the digital trailer that has been launched. It might be worth mentioning that the film's poster had leaked online before its official release, sending the film's cast and crew into a spiral. The 3D theatrical trailer will be a big surprise for the film's numerous fans.
ABCD2's lead actor, Varun Dhawan confirmed via a tweet that the theatrical trailer will be attached to Marvel's superhero film 'Avengers: Age of Ultron' on April 24th. And yes, it is Varun's birthday on April 24th!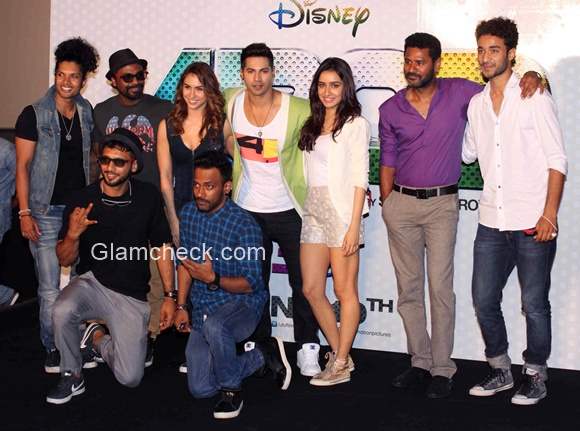 Any Body Can Dance 2 Star Cast
Varun Dhawan who looked especially handsome during the launch event, spoke about his role as Suresh in the film. He had gone through extensive rehearsals to master his style of dancing, not only did he master numerous dance forms but he also did aerial silk.
Varun gave a sneak peek into what lay in store for the viewers as he announced that the film included a special homage to his favourite star Govinda.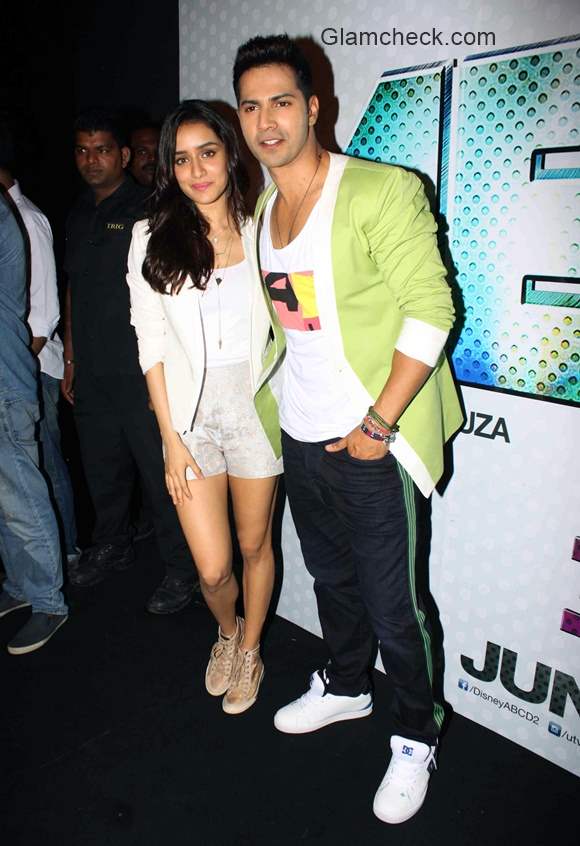 Any Body Can Dance 2
Shraddha Kapoor was seen looking especially pretty during the event in J.O.A shorts, Forever 21 blouse + jacket and gold toned Gucci high-top sneakers. Shraddha also has a lot of surprises packed for her fans as she will be seen in her dancing shoes, displaying her amazing dance moves.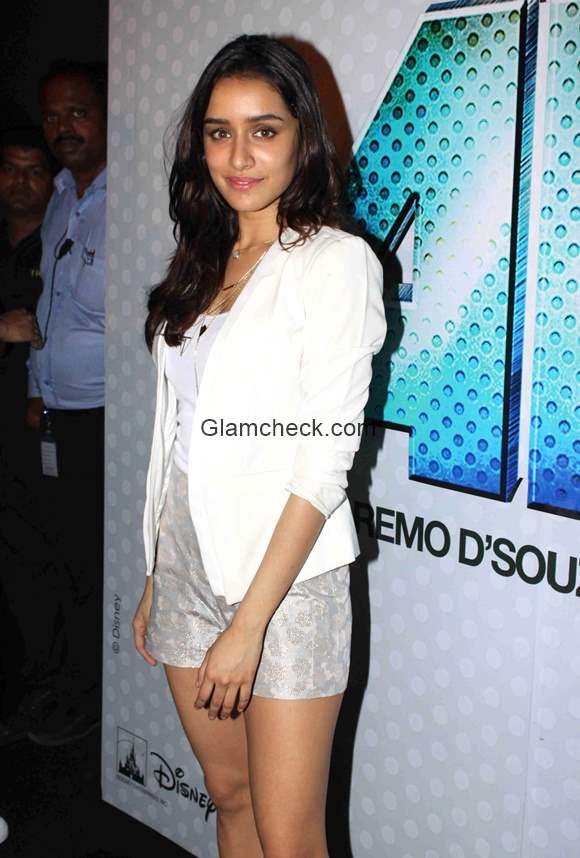 Shraddha Kapoor  in Any Body Can Dance 2
The director of ABCD2, the famous choreographer Remo D'Souza spoke at length about the film. He told that the film was based on a true story, the story of Fictitious Dance Academy from Nalasopara. The dance group had started from a small town but went all the way to enter the finals of World Hip Hop Championship Dance Academy in 2012. The Fictitious Dance Academy was headed by Suresh and Venon and has won many awards including reality contests India's Got Talent 3 and Boogie Woogie. Remo expressed that the original story was so good and inspiring in itself that he didn't have to twist their story much in the film.
ABCD 2 is slated for a June 19th release date.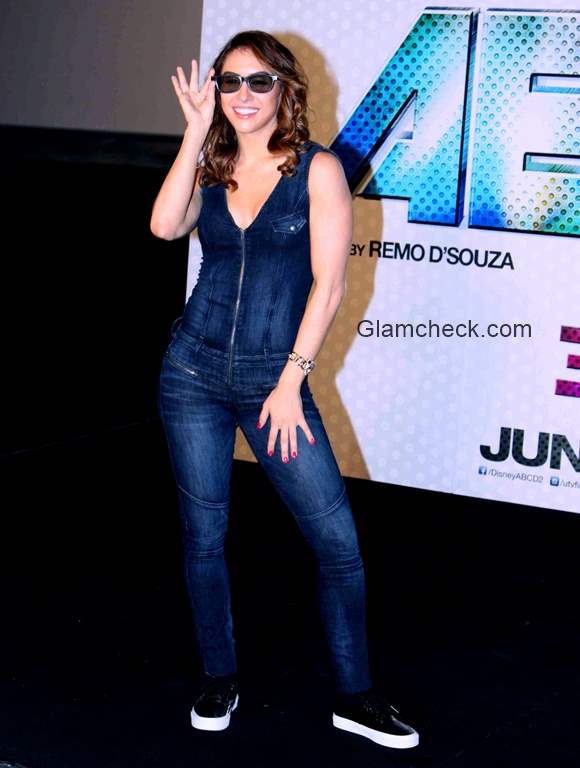 Lauren Gottlieb in Any Body Can Dance 2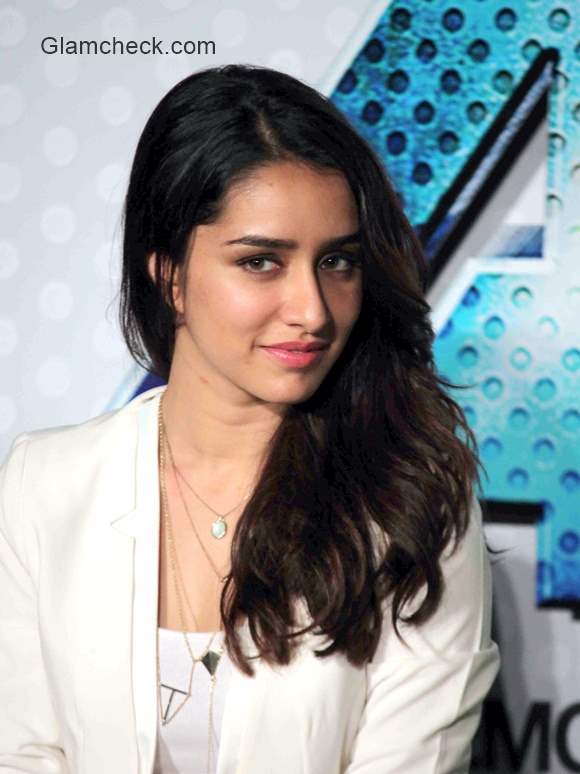 Shraddha Kapoor 2015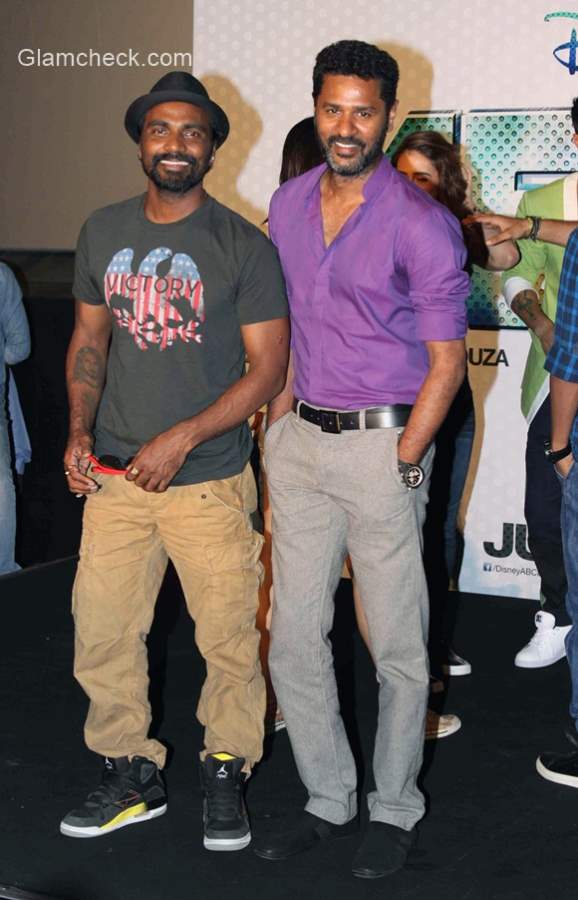 Any Body Can Dance 2 Trailer release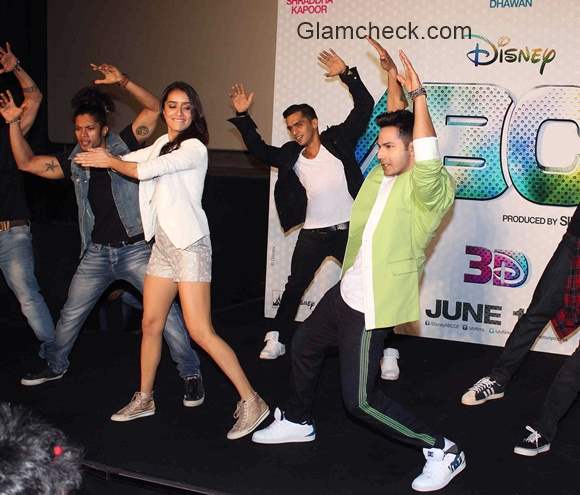 Trailer launch of Any Body Can Dance 2