After unveiling the hilarious trailor of 'Piku', the film's lead actors Amitabh Bachchan, Deepika Padukone and Irrfan Khan along with the director Shoojit Sircar are now up for the various promotional events and media interactions. The trio was present at the JW Marriott Hotel in Mumbai on May 2nd for the film's promotional interview. Let's take a sneak peek.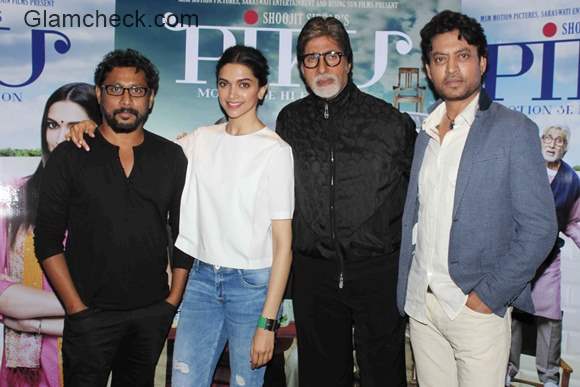 Media Interaction film Piku
Irrfan Khan, one of the most well dressed Bollywood men decided on a white shirt and white trousers look. To break the monotony of the combination, he added a blue-grey jacket and a pair of suede brown ombre shoes. Smart looking, we say!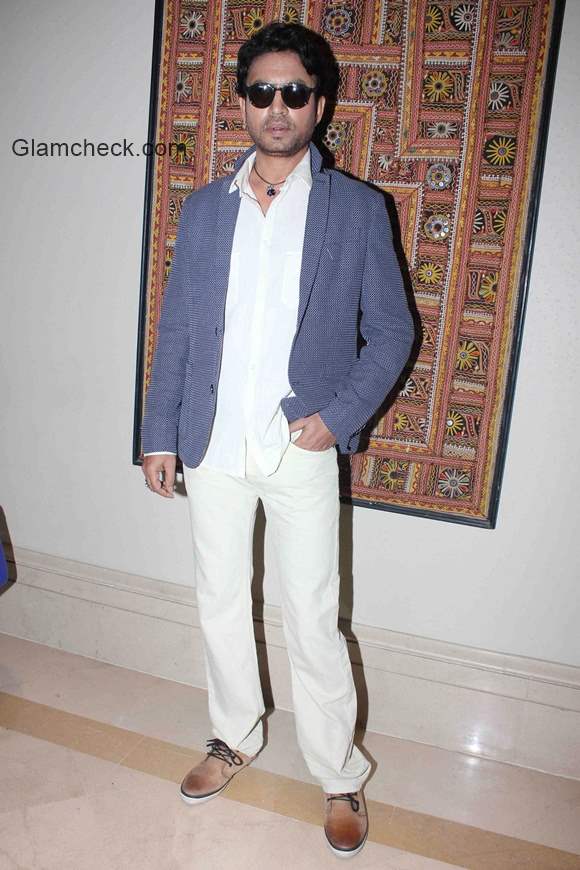 Irrfan Khan in Piku
You have to check out those shoes on Amitabh Bachchan! The men are sporting such interesting fashion statements, we can't complain at all. We are loving it!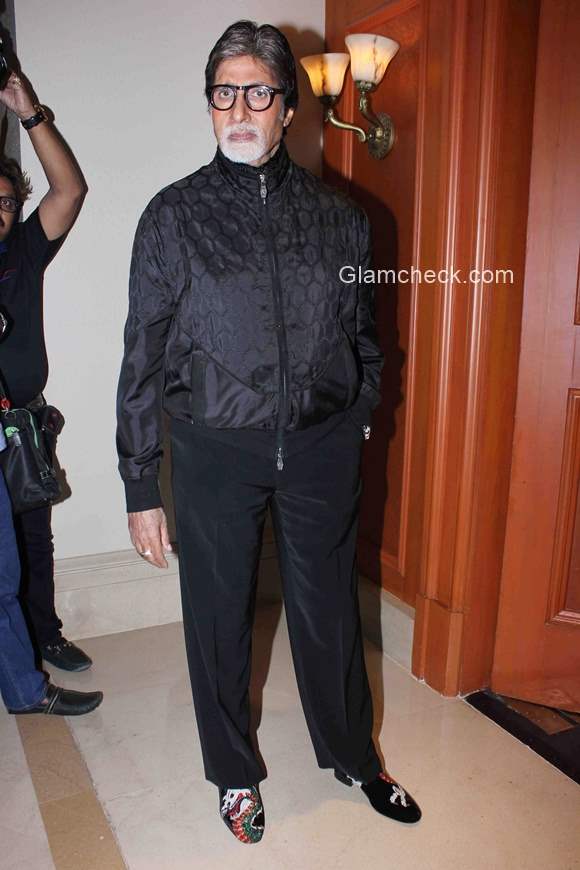 Amitabh Bachchan in Piku
The film's lead actress Deepika Padukone was in a more casual laid-back look that we are not quite used to seeing her in. She wore her blue ripped jeans with white blouse and white slip-ons. With her hair pulled into a chic braided bun, she went for a summer fresh make-up.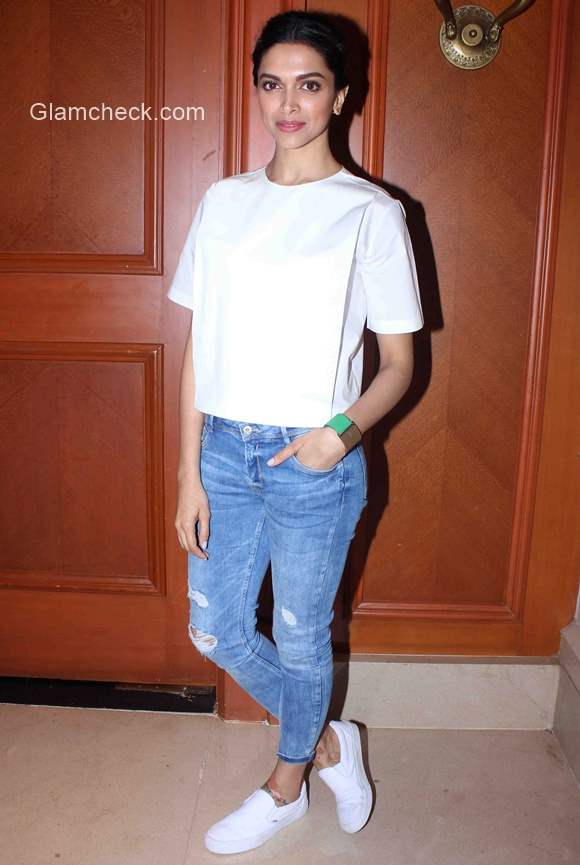 Deepika Padukone in Piku
Check out those bold arched eyebrows and the light eyeshadow with dramatic eyelashes. Not many know this but eyebrows can really change how you look. Want to look younger? Keep your eyebrows straight and thick. For a dewy look like Deepika's add just a hint of shimmer to your eyebrows and cheek bones.
Didn't you love Deepika cool relaxed style? We loved it!
Deepika's film 'Piku' revolves around the quirky yet heart warming relationship between Piku and her quite out-of-ordinary father played by Amitabh Bachchan. We saw how the father discusses his constipation problems with his working daughter in the trailer movie, it was hilarious. Understandably the film's funny peculiar tagline read – 'Motion Se Hi Emotion'.
The movie also marked the coming together of the successful 'Vicky Donor' team Shoojit, Ronnie Lahiri and Juhi Chaturvedi.
Can't wait to catch the movie in the theatres on May 8th!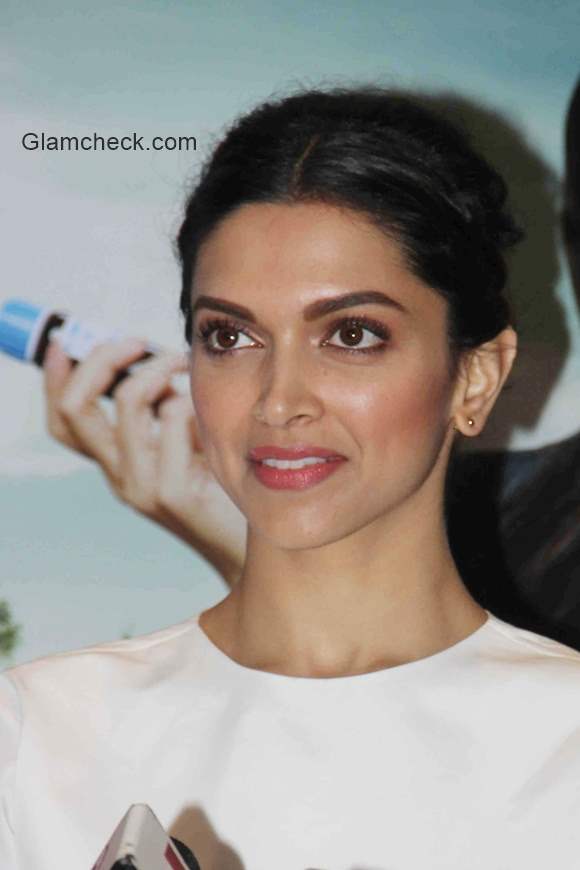 Deepika Padukone Pics 2015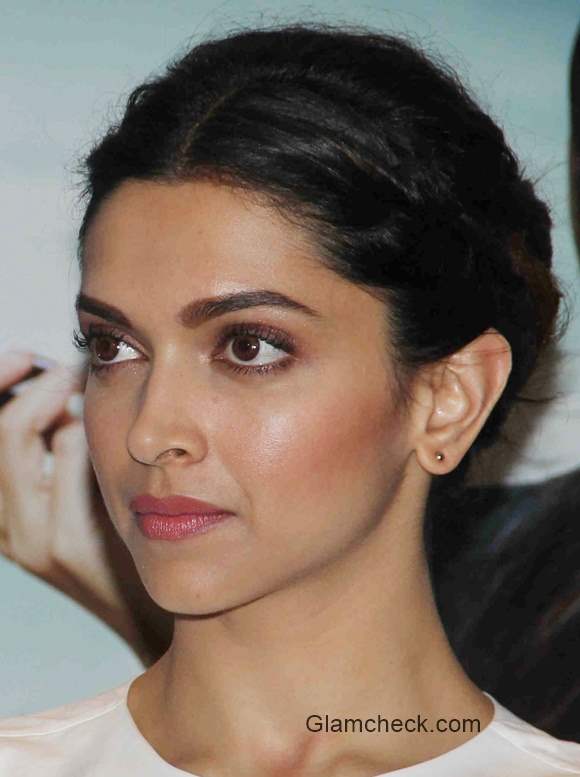 Deepika Padukone Hairstyle 2015
Solaris Images