Deepika Padukone and Irrfan Khan might come across as an unlikely couple for a movie, but for Shoojit Sircar, Irrfan was always his first choice to be cast opposite Deepika. Speaking at a promotional event for 'Piku' in New Delhi on May 4th, Shoojit said that even before they started casting, in the initial writing phase, he knew Irrfan would play Rana.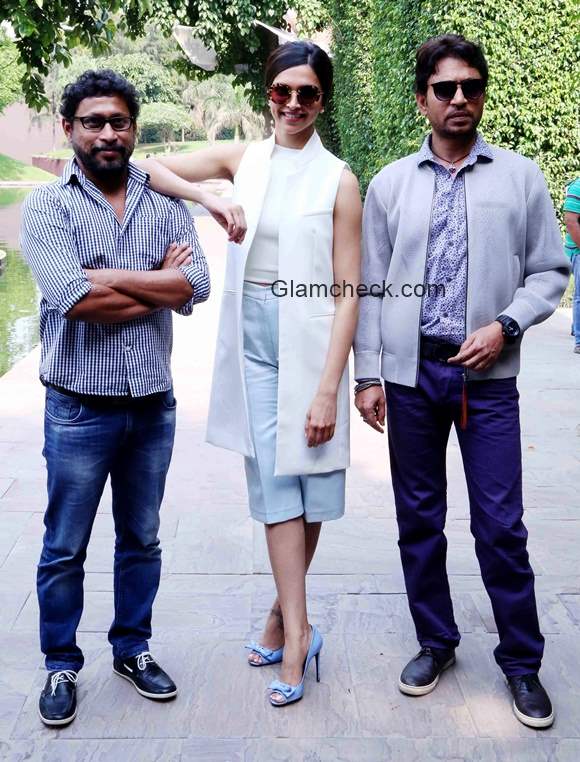 Shoojit Sircar, Deepika Padukone and Irrfan Khan promote Piku in New Delhi
And he seemed right, their on-screen chemistry has got everyone talking. Off-screen too, the two actors shared a warm bond that was quite evident when they came for the event. Check the pictures from the Piku promotion.
Deepika looked summer chic in the white and light blue separates. She wore a white Pankaj & Nidhi crop top with blue Kanika Goyal culottes and layered up with a white Zara sleeveless vest. Culottes are so in trend right now, we're glad Deepika decided to sport this comfort meets stylish wardrobe essential. But if it were us, we would have picked a different pair of heels. Those blue Gucci peep toe heels, though very pretty, seemed a tad distracting for this look.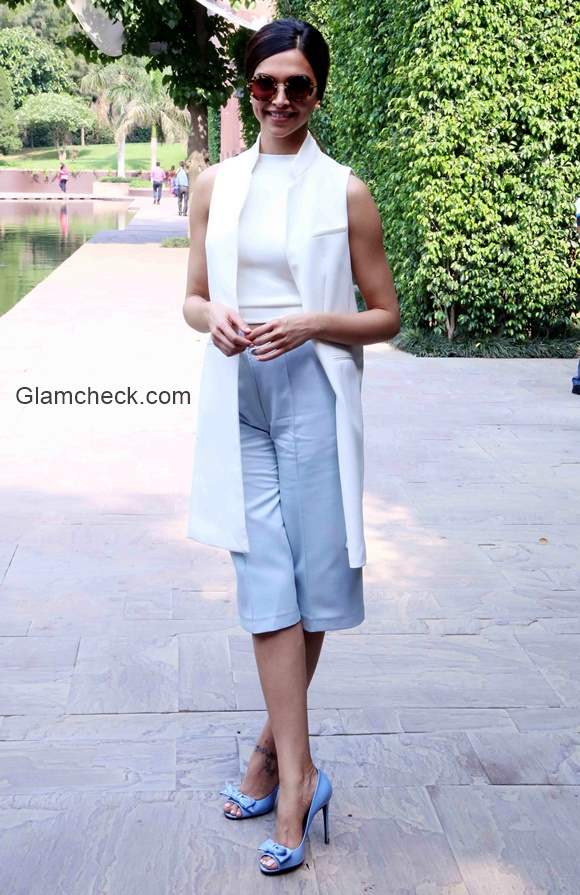 Deepika Padukone promotes Piku
Other than that Deepika looked fab! Her side parted, voluminous ponytail brought about a classy vintage vibe that was further accentuated with the animal print Miu Miu sunglasses. Loved it!
Of Deepika, Irrfan said that she has added a certain beauty to the chaotic and quirky Piku. She has managed to bring a certain loving element to the character that the audience was able to connect with.
Deepika was also full of praise for him saying that despite his on-screen serious and intense persona, Irrfan has a great sense of humour and his comic timing was something that remain untapped.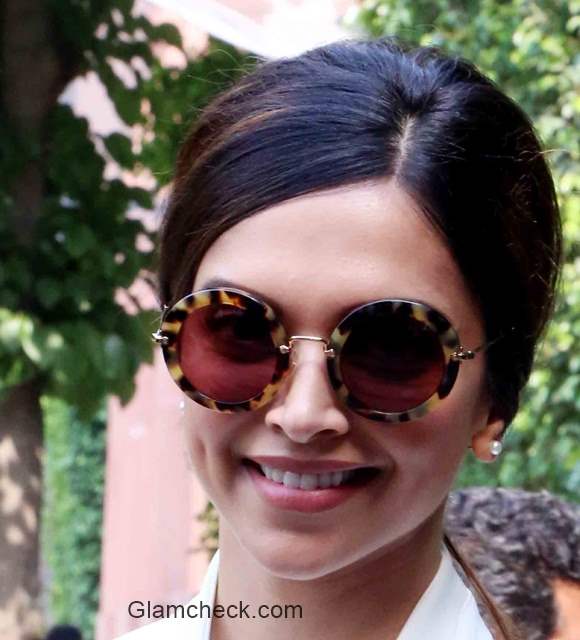 Deepika Padukone 2015 Piku
On her experience working in Piku, Deepika became a bit nostalgic as she recalled the fond memories she shared with his own dad. Every time she thought of him, she envisioned him in a lungi. Her film 'Piku' is one such film that brings out the chaotic yet beautiful relationship a daughter shares with her father. Amitabh Bachchan plays Piku's father, Bhashkor Banerjee in the film.
But why title it 'Piku'? Said Soojit Sircar, Piku is a unisex pet name in Bengali. There was no particular reason behind choosing the name, just that it sounded nice and sweet.
Yes, we have to agree to that. Piku sounds adorable especially with the pretty Deepika running around trying to find a solution for her father Bhashkor's constipation problem.
Catch the film on May 8.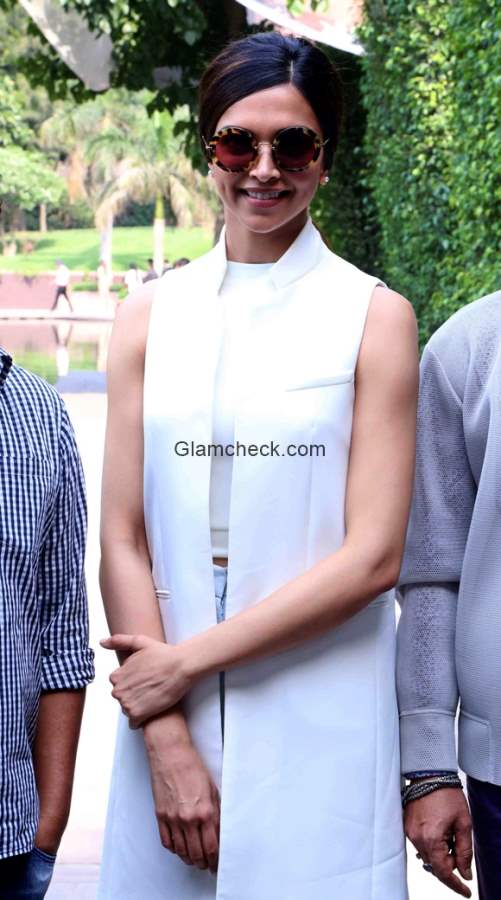 Deepika Padukone 2015 Piku pics
Solaris Images