Her love for the color black is pretty well known and thus, it wasn't surprising when Sushmita Sen picked up a black dress for the screening of her Bengali film Nirbaak in Mumbai on May 15.

Sushmita Sen at the screening of Nirbaak
The black and grey animal print dress featured a sheer covering with an interesting drape. We seem to have seen this dress on Sushmita a few years before, just can't remember when. But it doesn't matter, she looked good. As much as we love Sushmita, there's no denying that she yo-yos between fashion highs and lows. And that's why we're glad she picked this outfit.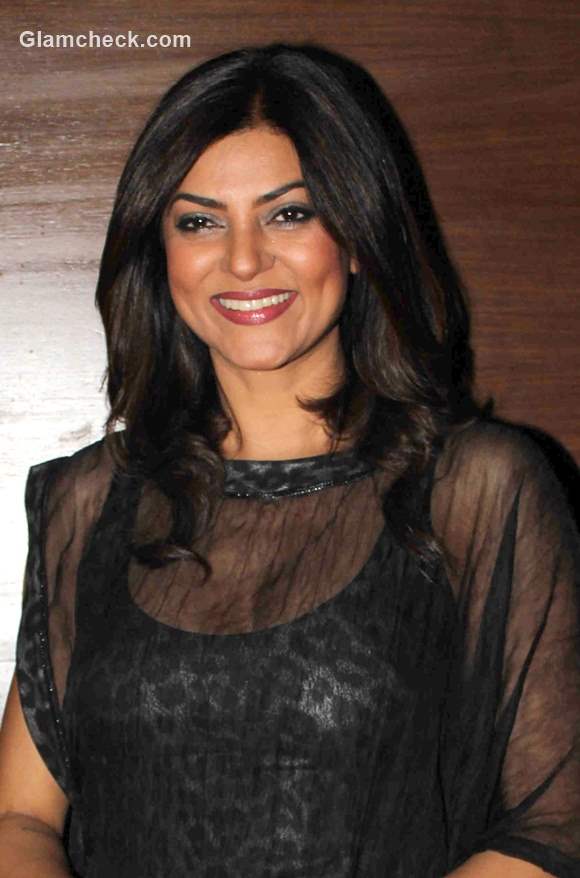 Sushmita Sen 2015
We also love those smokey grey eyes on her; it gave the look such a bold yet demure appeal. Glitzy clutch and metallic cuff bracelet completed the look. That's a like from us. What do you think?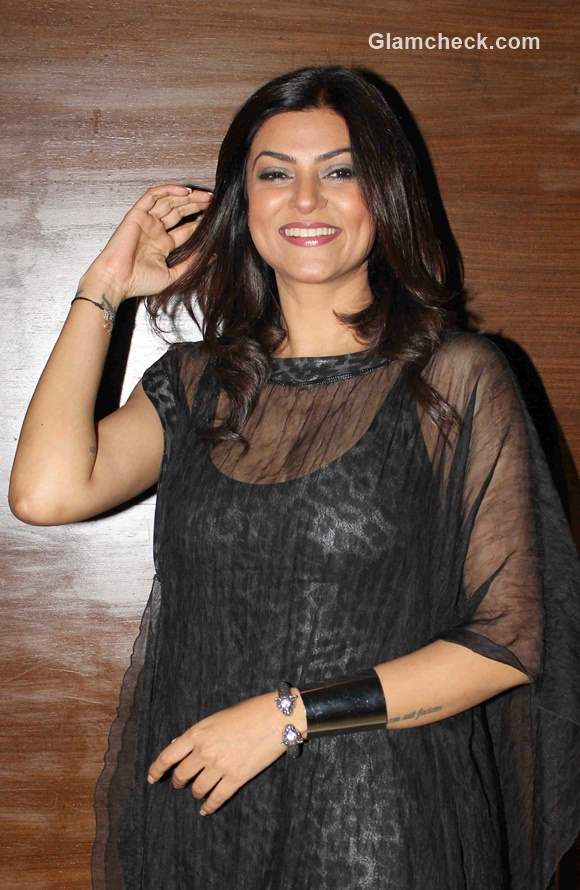 Sushmita Sen at screening of Nirbaak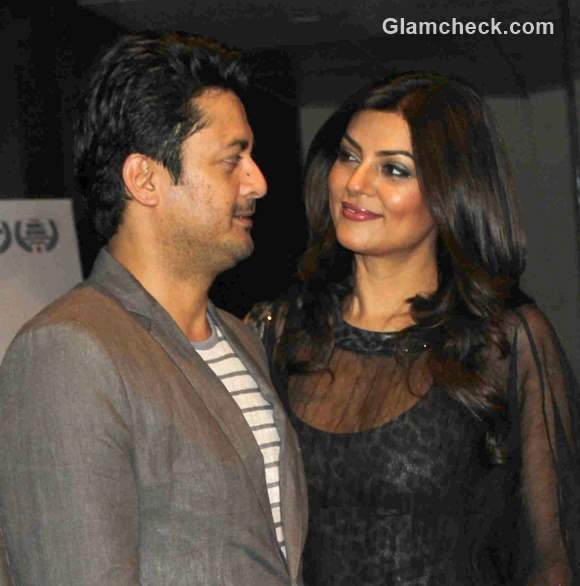 Sushmita Sen at  Nirbaak screening
Solaris Images