Deepika Padukone hosted her own party on Monday, May 18th in Mumbai to celebrate the success of her film 'Piku'. And of course, it was attended by her glamorous Bollywood friends. So without further ado, let's check out who wore what at Deepika's party.
We are starting the list with Deepika. She kept it rather simple in a one shoulder white Nikhil Thampi dress. If not for the shimmery eye make-up, there was nothing rather glam about this look. We agree that Deepika looked nice; she can make anything look good on her. But this ancient Greek look doesn't hold our interest for long.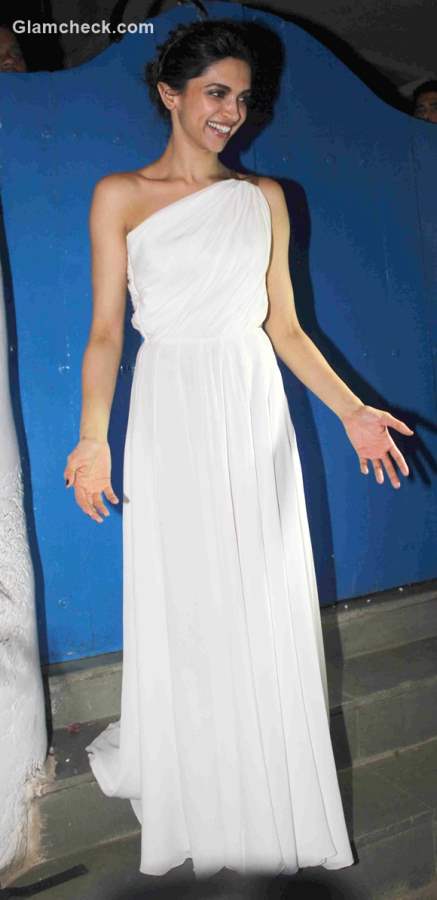 Deepika Padukone in White Gown at  success party of Piku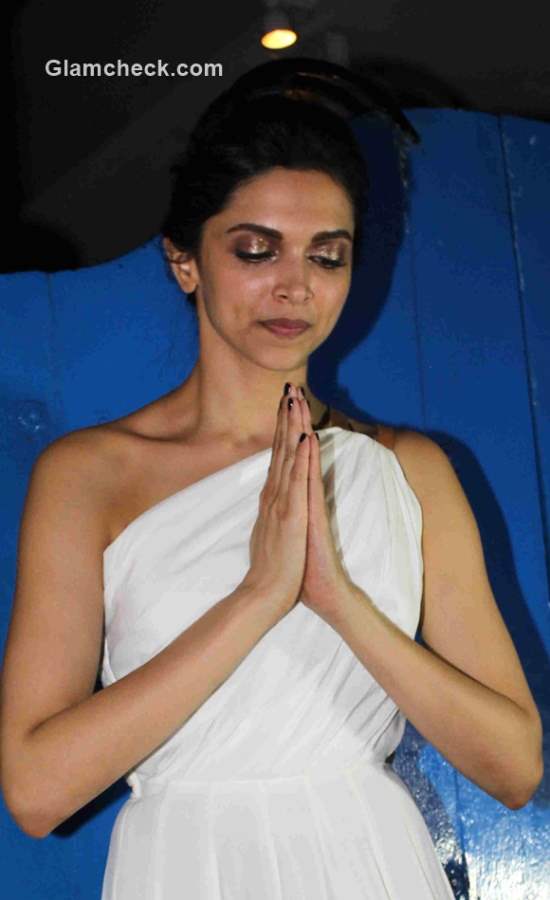 Deepika Padukone 2015
We also spotted Huma Qureshi, looking rather similar to Deepika. The only obvious difference was her choice of earrings.

Huma Qureshi in white gown 2015
Malaika Arora Khan chose a light pink cut-out jumpsuit. She looked nice with the additional pink lips and up-do hair but the choice of black footwear had us baffled. Other than that, she carried it off well!

Malaika Arora Khan 2015
We almost screamed 'Where did all the colors go?' until we spotted Kalki Koechlin. She wore white nevertheless but she pumped up the style quotient with a tangy orange bra-let and matching hand-bag. She finished off with silver toned sneakers. She looked great!

Kalki 2015
Like Malaika, we spotted another celeb in a jumpsuit albeit a very different. This one is short and cute just like its wearer Alia Bhatt! She added a pop of color to her H&M jumpsuit with yellow strap heels and finished off with a white jacket (another white)! She looked lovely!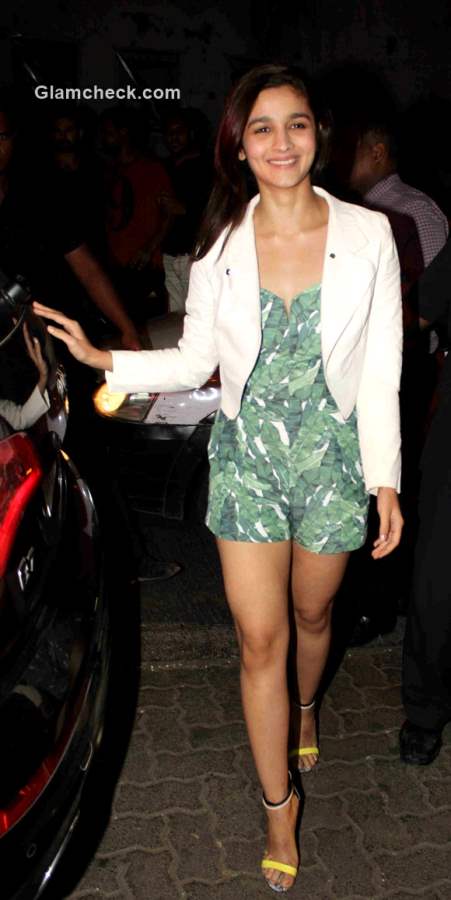 Alia Bhatt 2015
We finally got a look to fall in love with – Kangana Ranaut in a striped crop top and skirt combo. Nothing OTT, she simply added tan oxfords and brown Gucci bag. An easy look but my, how gorgeous did she look! With her curly hair piled into a loose topknot, she gave her lips a pop of bold red color and added dark rimmed glasses to make an impact. We loved it H2T!

Kangana Ranaut Style 2015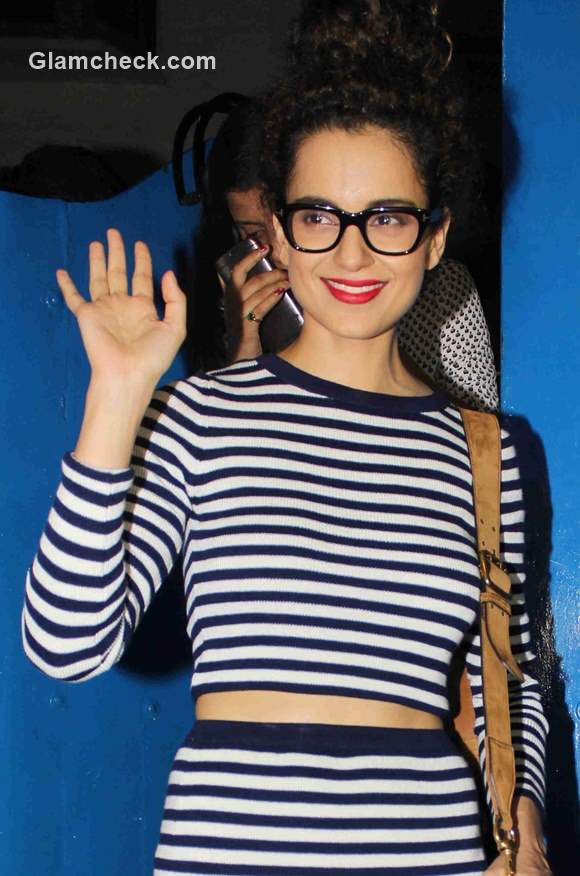 Kangana Ranaut 2015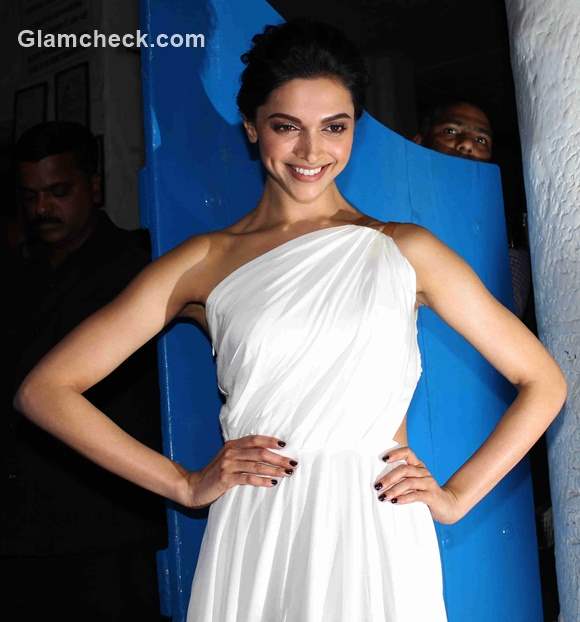 Deepika Padukone 2015 pics
Solaris Images