Craving for sweets but concerned about health? We've brought good news. The New Zealand based Zespri International Ltd has launched its new range of Kiwifruit in Mumbai, India on May 28th. The new variety which the company claimed to be in tune with the sweet palate of Indians has been named the Zespri SunGold Kiwifruit.
The Zespri event was given a dose of glamour with popular Indian actress, Kalki Koechlin in attendance. Kalki wore a rather risqué sheer white jumpsuit to the occasion. Can't say we like the outfit, perhaps a shorter length would have fared a little better.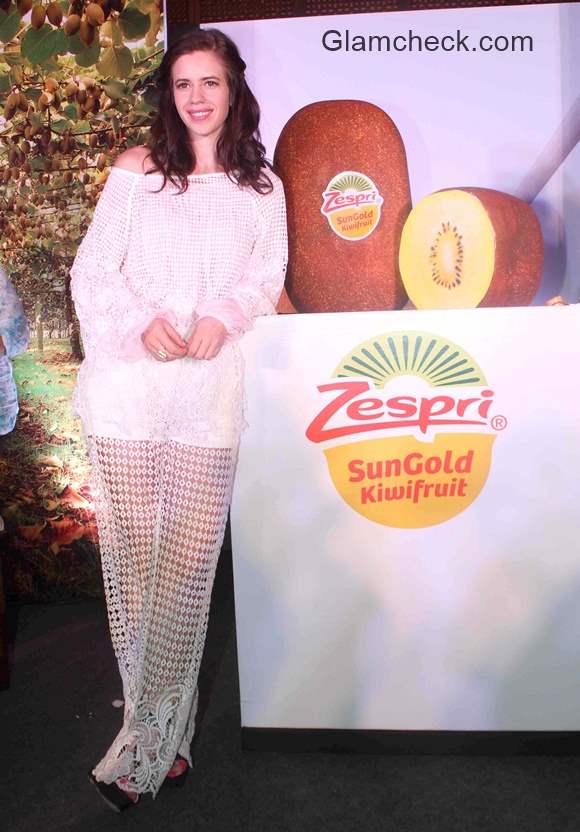 Kalki Koechlin unveils the Zespri SunGold Kiwifruit in Mumbai
Speaking to the media, the actress said that she had craved for Kiwi since she was a kid but it was not available in India at the time. The fruit, she added, is great not only in taste but health benefits as well.
This new variety that has been launched in India is a cross breed of golden kiwifruit and green kiwifruit. The company has claimed that SunGold kiwifruit is a result of 10 years of research and is loaded with more than 20 essential vitamins and minerals, much more than any other kiwifruit varieties.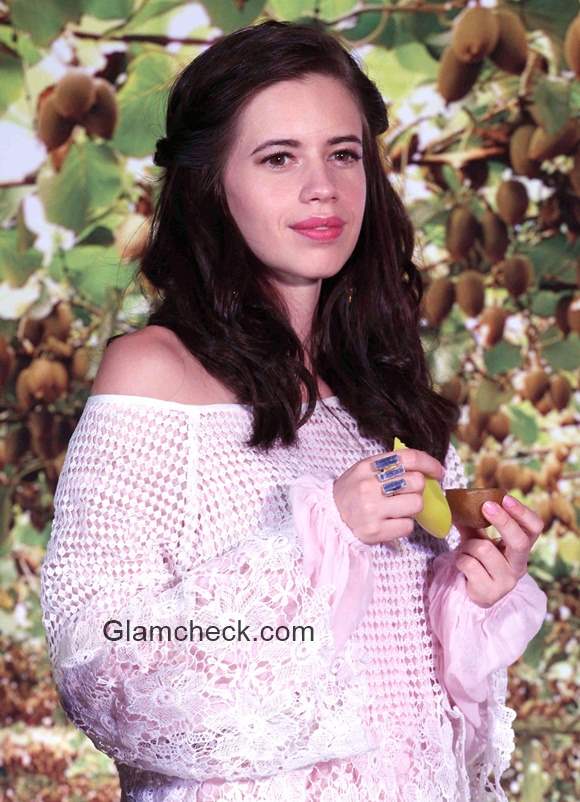 Kalki Koechlin unveils Zespri SunGold Kiwifruit in Mumbai
Ritesh Bhimani, market development manager of Zespri International has also claimed that despite its sweetness, SunGold kiwifruit is healthy and ideal for weight loss. He even added that it can be included in a diabetic patient's diet since it has a nutritive adequacy score of 18.7 and a low 0.19 Gl, thus assisting in maintaining blood sugar levels while also boosting energy levels. Mr. Bhimani has even claimed that the fruit is seven times more nutritious than apples and thrice in terms of vitamin C than an orange.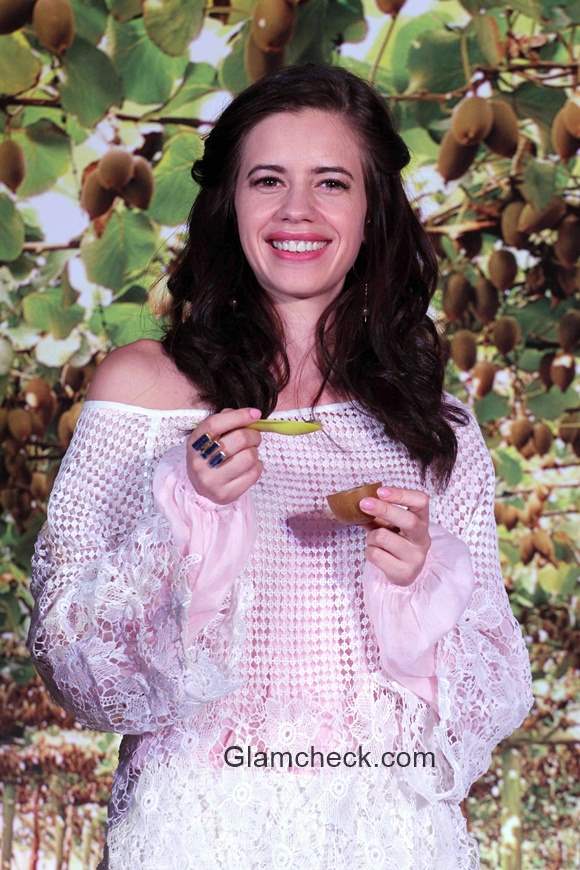 Kalki Koechlin unveils Zespri SunGold Kiwifruit
Nutritionist Makhija further added that Kiwifruit is good for skin, hair and also adds vigor and vitality. She said the fruit is beneficial for pregnant women and even a diabetic person. Even she said that the fruit is good for those who are trying to reduce weight.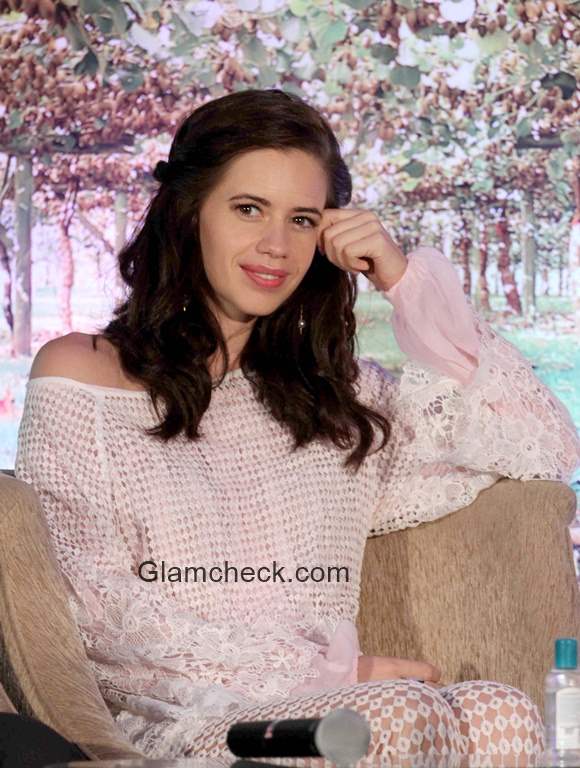 Kalki Koechlin 2015
Solaris Images