Delhi is all geared up for a fiesta of some of the best Indian bridal couture, with the return of the BMW India Bridal Fashion Week. Besides the capital city, the edition of the fashion week will be showcased across Mumbai, Bengaluru, Chennai, Hyderabad, Ahmedabad and Chandigarh.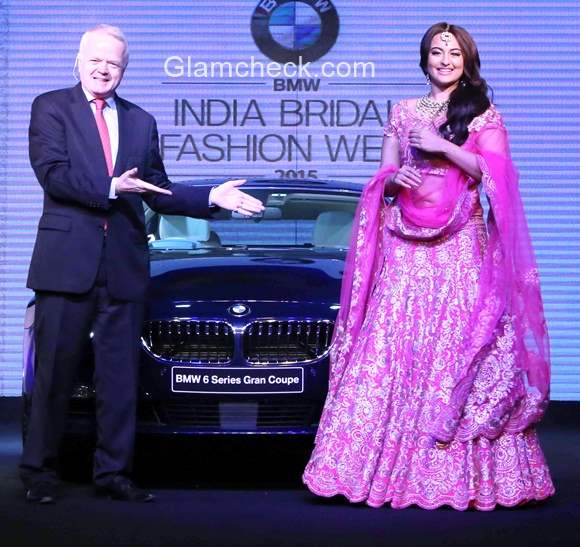 Sonakshi Sinha launches the BMW 6 Series Gran Coupe at the BMW India Bridal Fashion Week 2015
A preview of the upcoming shows was held on Friday, May 29th in Delhi where participating designers gave a sneak peek into their collection. A major highlight during the preview fashion gala was the launch of the latest BMW 6 Series Gran Coupe by actress Sonakshi Sinha, the brand ambassador of the 2015 BMW IBFW.
As the actress stepped on the platform dressed in gorgeous pink lehenga, she looked from every inch a beautiful Indian bride. Philipp Von Sahr, President of BMW Group India will agree to this as he quipped to Sonakshi that they have a car for her, now they just have to look for a groom! And the sassy girl that she is, Sonakshi replied that will be difficult to find a groom for her but if she gets the car, she doesn't need to be a bride, she'll be a runaway bride!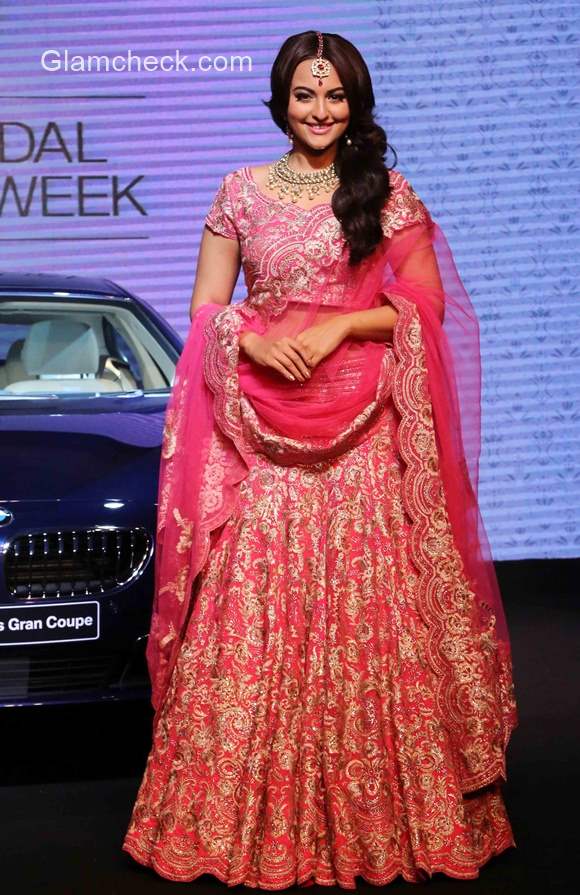 Sonakshi Sinha at BMW India Bridal Fashion Week 2015
On the idea to launch the car at a fashion week, Philipp von Sahr explained that BMW doesn't just stand for brilliant automotive engineering but also the desire to evoke emotions and spread joy. For India, wedding exemplifies the celebration of emotions, aesthetics, opulence and craftsmanship. The brand also takes part in these cherished values and what better way to show this, than to choose the bridal week as a platform to launch the BMW Gran Coupe.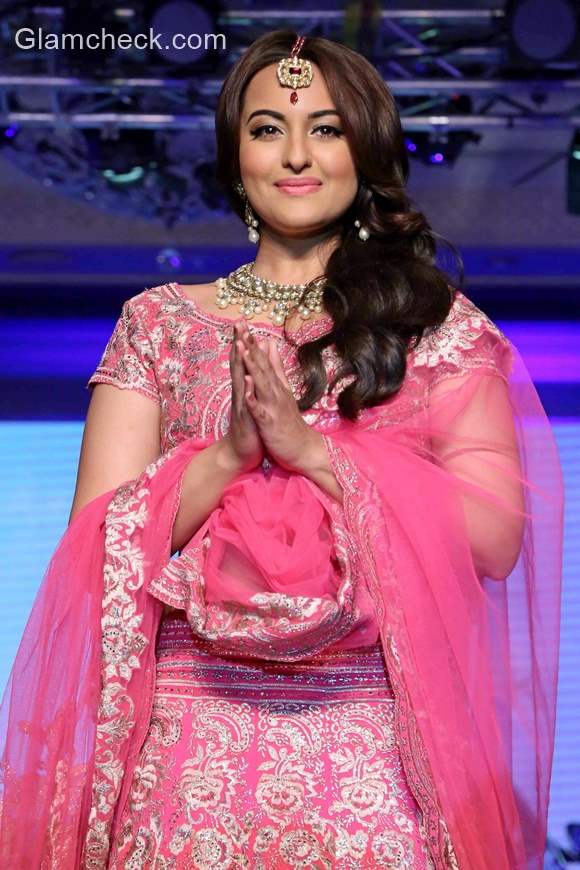 BMW 6 Series Gran Coupe Launch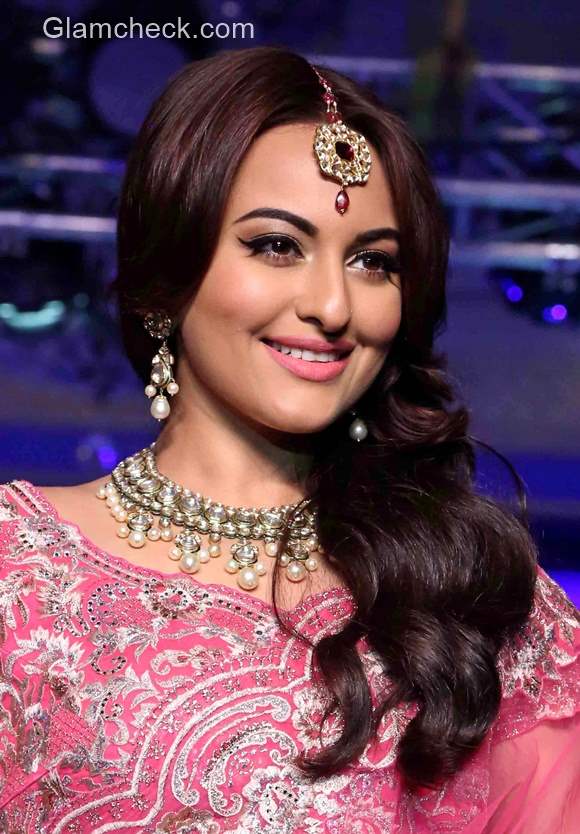 India Bridal Fashion Week 2015
Solaris Images