Continuing with their multi-city promotional tour, the Dil Dhadakne Do team reached Ambience Mall in Gurgaon on Tuesday, June 2nd. Present were Anil Kapoor, Priyanka Chopra, Anushka Sharma, Ranveer Singh and Farhaan Akhtar. The actors brought so much entertainment to the event that the promotion seemed more like a fun party!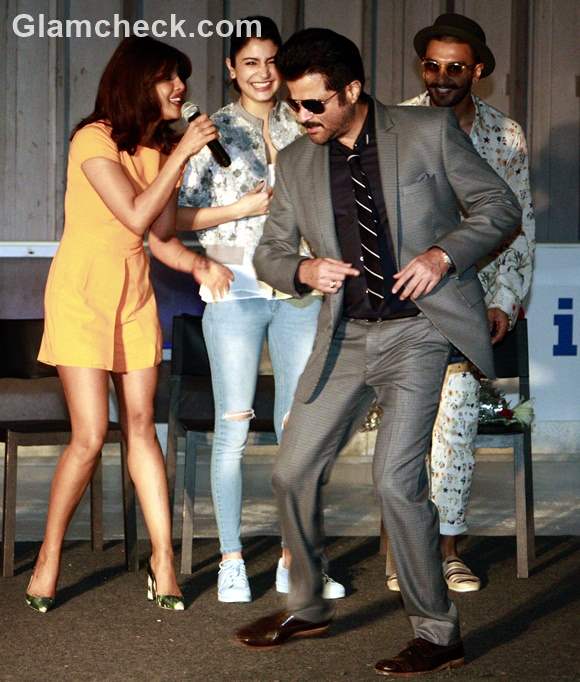 Anil, Priyanka, Anushka and Ranveer Promote event of "Dil Dhadakne Do" in Gurgaon
Ranveer Singh was his amusing, energetic self as he danced and sang to the tunes of Dil Dhadakne Do songs. Much to the delight of the audience, Anil Kapoor also joined in with his signature dance moves. Then of course, Farhan, Anushka and Priyanka all followed suit.
Priyanka who turned up for the event despite having fallen sick, never made her uneasiness felt at all. Instead, she brought her own fun flavour to the show and even sang a few songs alongside Farhan Akhtar. She later interacted with the media and spoke about her character Ayesha Mehra in the film. She said Ayesha was a portrayal of today's strong modern woman. A self made entrepreneur, Ayesha was someone who shared a deep emotional bond with her parents even after marriage. Priyanka added that it was important for a woman to strike a balance between her career and family.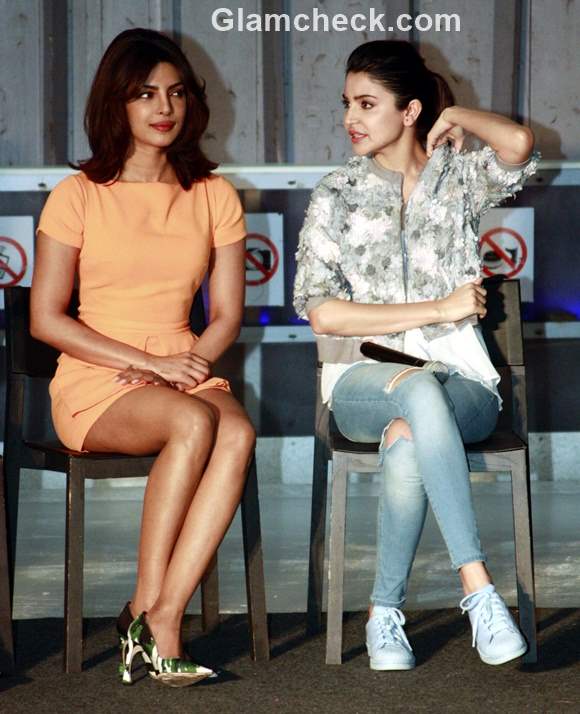 Priyanka Chopra Anushka Sharma Promote event of Dil Dhadakne Do in Gurgaon
During the question session, Anushka took a chance to pull Ranveer's leg calling him a walking-talking television, entertainer and a variety show! Both she and Priyanka agreed that it was great fun working with him and whenever they got bored, they would go watch entertainment Ranveer!
The effervescent Ranveer told everyone that they all had much fun making the fun and hope that the audience will have as much fun watching the film.
The film will release this Friday on 5th June.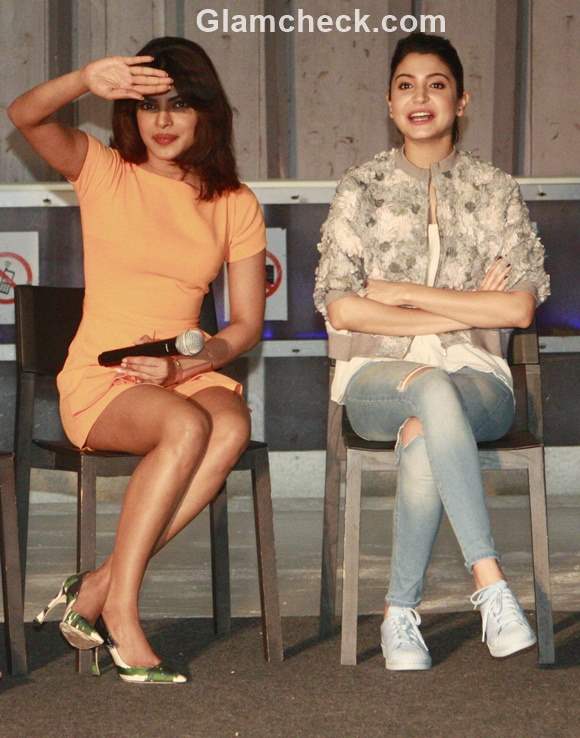 Priyanka Chopra Anushka Sharma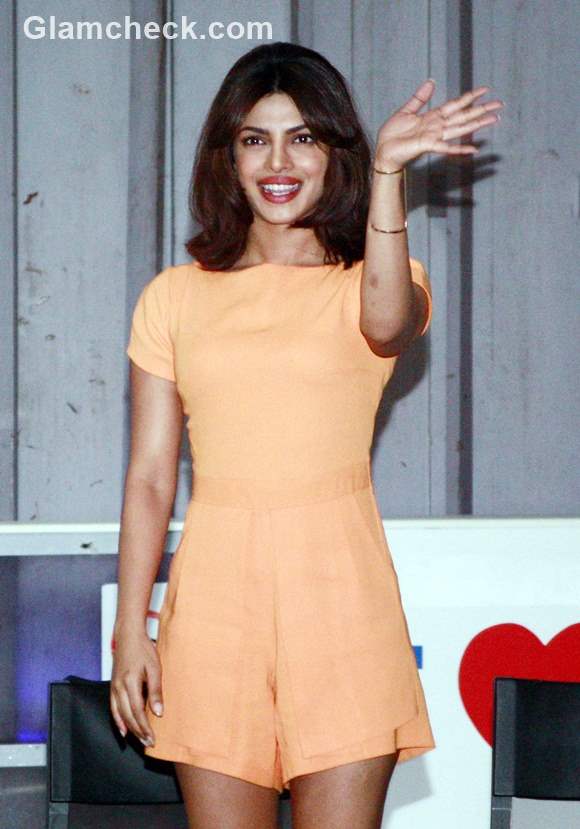 Priyanka Chopra in Peach Rompers
Solaris Images