Indian actors Anil Kapoor and Kalki Koechlin joined hands with P&G Shiksha to encourage education, the Joy of Shiksha, for a brighter Indian. The endeavor by P&G has been in order since more than a decade and has helped uplift the education of numerous lesser privileged children in India.
The two actors attended the P&G Shiksha event in Mumbai on 25th June to raise awareness on the issue. Both actors came wearing the 'I Support P&G Shiksha' t-shirts to pledge their support. Kalki kept her look simple and elegant in classic skinny jeans and tan brown sandals. She went for her usual light, natural make-up but with a slight dose of glitz via her shimmery lips.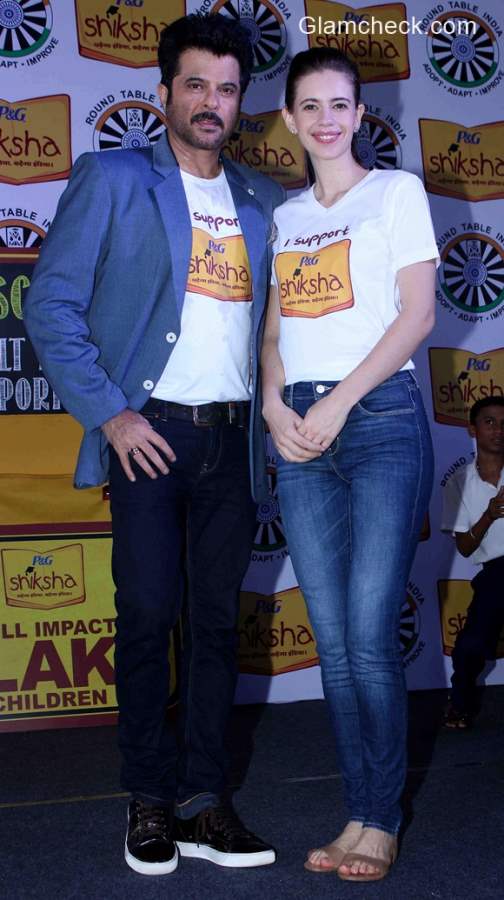 Anil Kapoor and Kalki Koechlin support P&G Shiksha
Ms. Koechlin spoke to the media at length about the importance of education. On being asked her opinion on girl child education, she appropriately stressed that both girls and boys need to be equally included in the pursuit. Education was the first step towards incorporating gender equality in the mindset of boys.
Kalki expressed her trust in the P&G Shiksha which has grown over the years and have built commendable number of schools for lesser privileged children. It, as she put it, was a clear indication that the monetary contributions were going to the right place. The best part was that P&G being a widely known brand, their products – tide laundry detergent, gilette shaving kit or whisper sanitary napkins were used in most Indian households. Thus, probably citizens have unknowingly contributed their share to child education.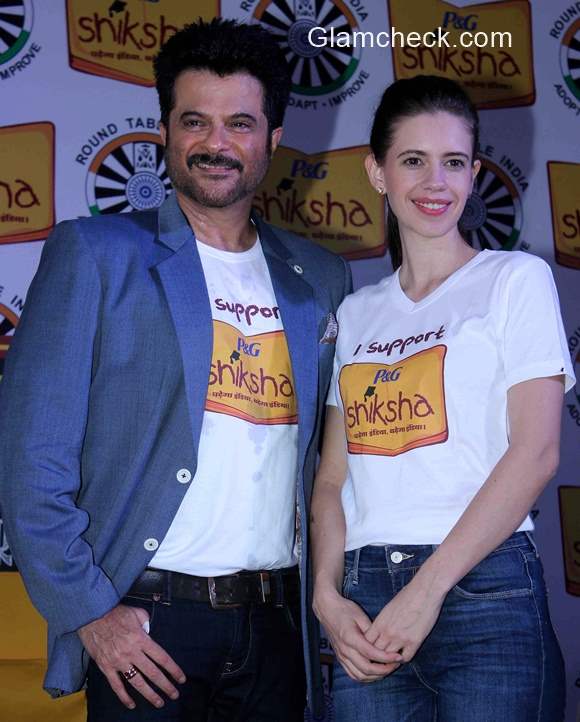 Anil Kapoor and Kalki Koechlin support PG Shiksha
Anil Kapoor further stressed on the importance of education and said it played a big role in building successful individuals. He quoted the example of his own children – Rhea, Sonam and Harshvardhan, that he made sure they got their education and that has helped them make their own independent decisions.
Mr. Kapoor also highlighted that besides education, health also should be given utmost importance. Children need to include both studies and play time in their daily routine, he said. The recent stress on yoga for schools was a good initiative that would help build healthy mind and body.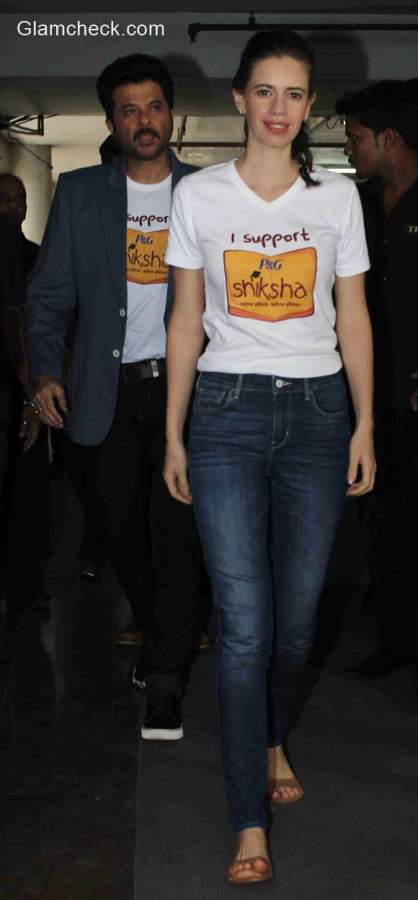 Kalki Koechlin supports P&G Shiksha
Anil also praised P&G Shilksha which has created positive impacts on the lives of over 8,00,000 children during the past 11 years and has built no less than 450 schools across India. He urged everyone to take the 'Pledge for Shiksha' by buying P&G products.
To this, Kalki also joined in and urged the citizens to buy P&G products for chunks of their profit go towards education for less privileged children. She expressed her pride to be associated with P&G Shiksha, that she felt happy on doing her bit to support the cause of education.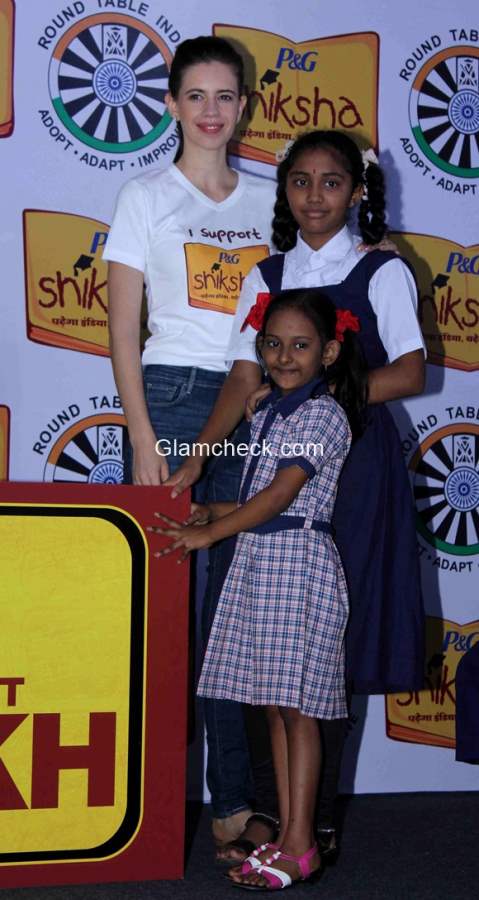 Kalki Koechlin for PG Shiksha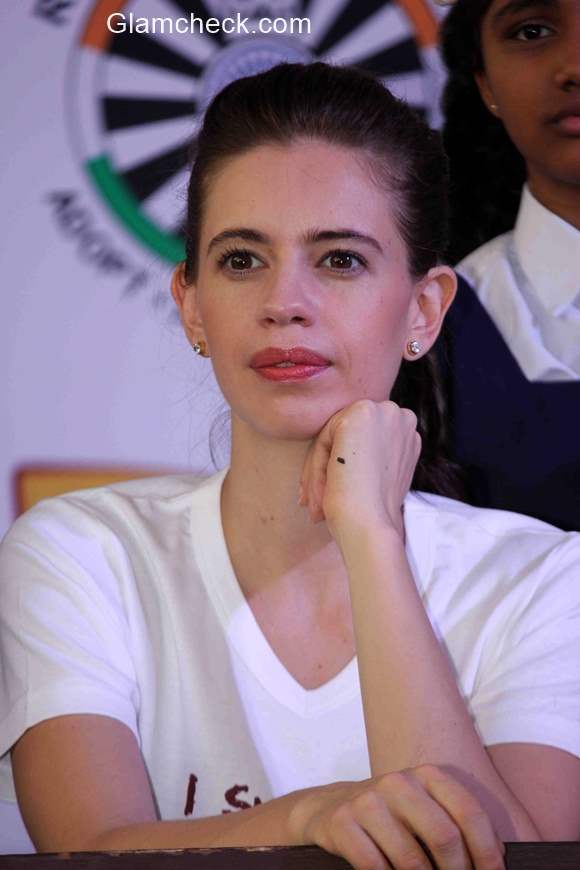 Kalki Koechlin 2015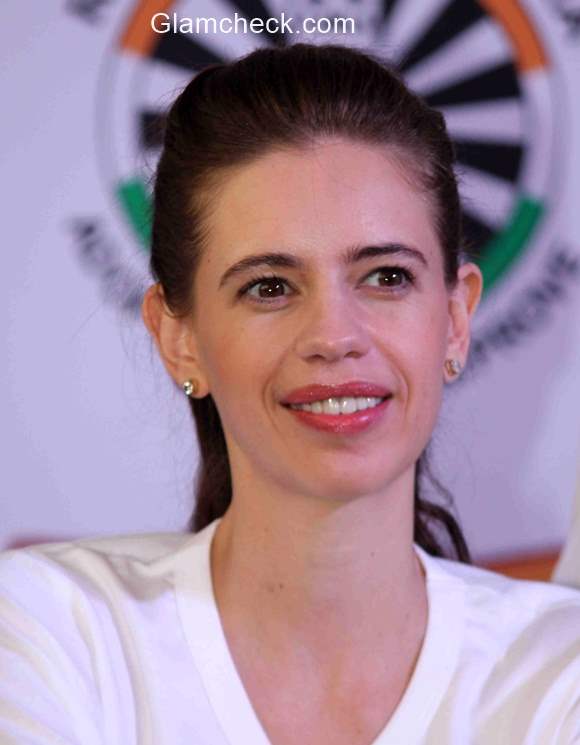 Kalki Koechlin 2015 pics
Solaris Images