Look who we spotted at Mumbai's Mehboob studio on Thursday, July 2nd – actress Huma Qureshi. She was there for a photo-shoot event and wore classic plaid shirt and blue jeans/ Quite a de-glam look but we can't help notice how much of a glam factor she brought in.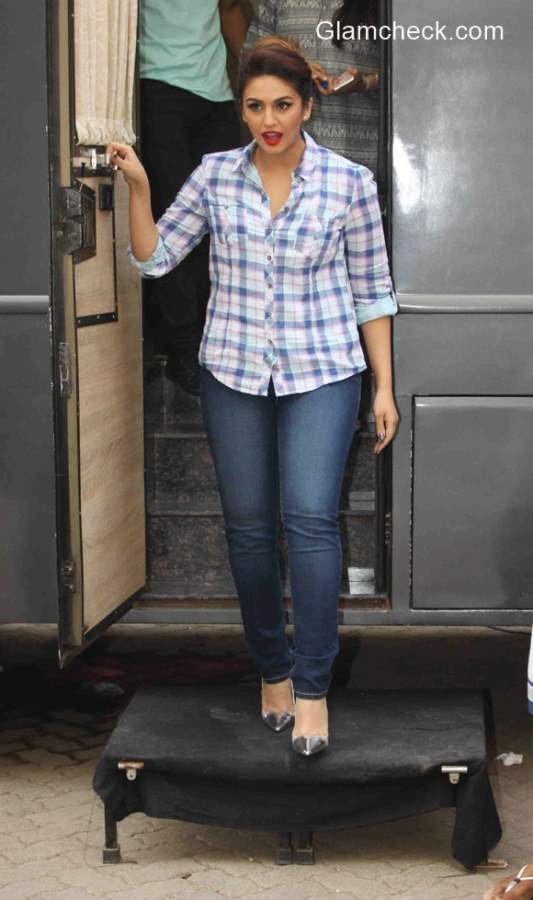 Huma Qureshi  pairs classic plaid shirt with blue jeans
First, it was her flawless make-up that we fell in love with instantly! Dark sophisticated winged eyes and bright red lips set off with a laidback up-do hairstyle. Add to that a pair of ultra glam shiny metallic heels and a fierce rockstar pose, Huma looked great!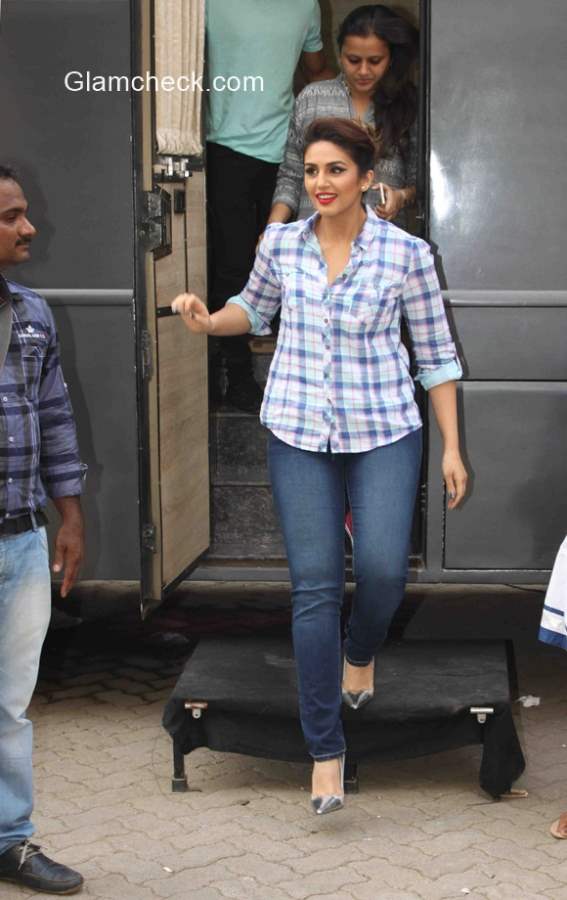 Huma Qureshi  wears classic plaid shirt with blue jeans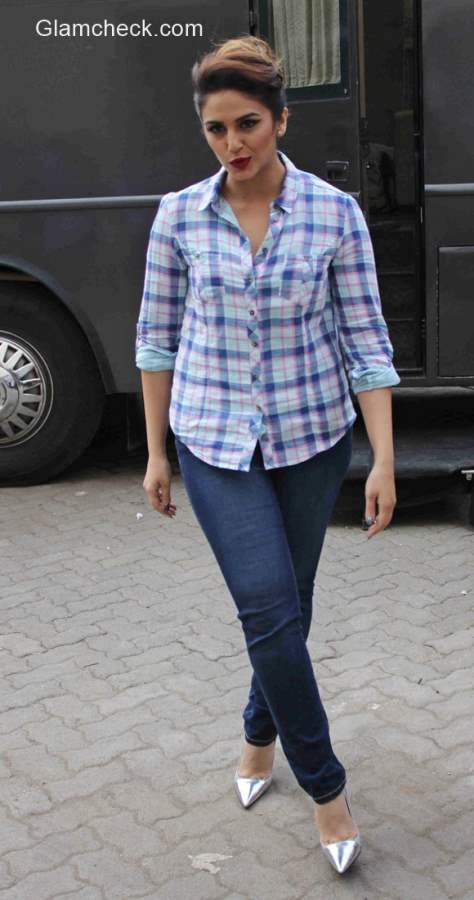 Huma Qureshi  wears plaid shirt with blue jeans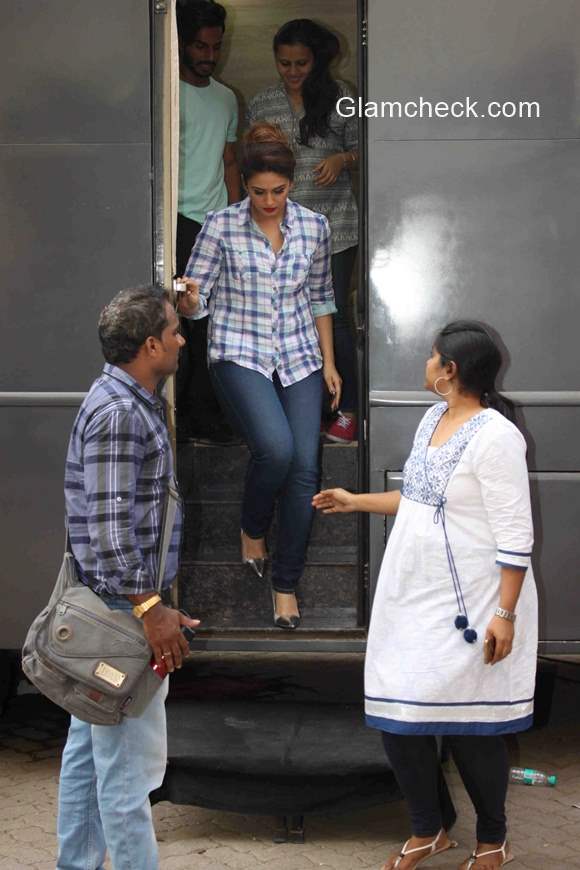 Huma Qureshi  2015
Solaris Images