The Katti Batti Jodi, Kangana Ranaut and Imran Khan are back from Melborne and how! When many would have been tired and jet lagged, the two actors made a gala appearance at NM's Umang Festival 2015 in Mumbai on August 17.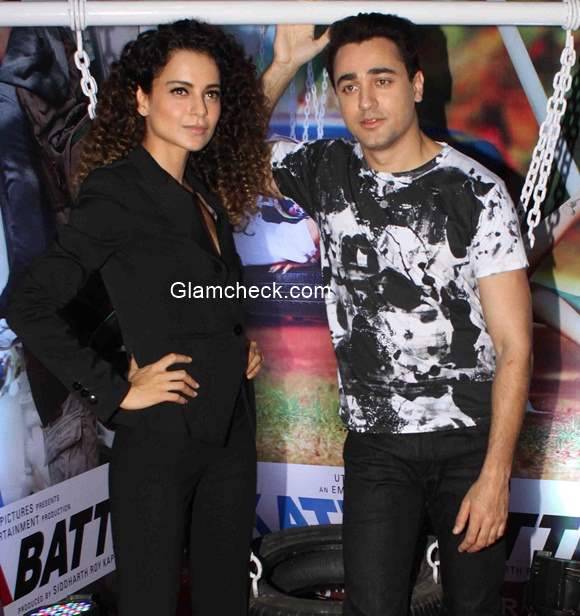 Kangana Ranaut and Imran Khan promote Katti Batti
Far from looking dead beat, Kangana suited up in a black Emporio Armani suit and matching peep-toe pumps. With her famous curls worn down, her eyes were lined with heavy black liner against metallic eye-shadow. We have to say, when it comes to suits, no one does it better than Kangana. Simply stunning!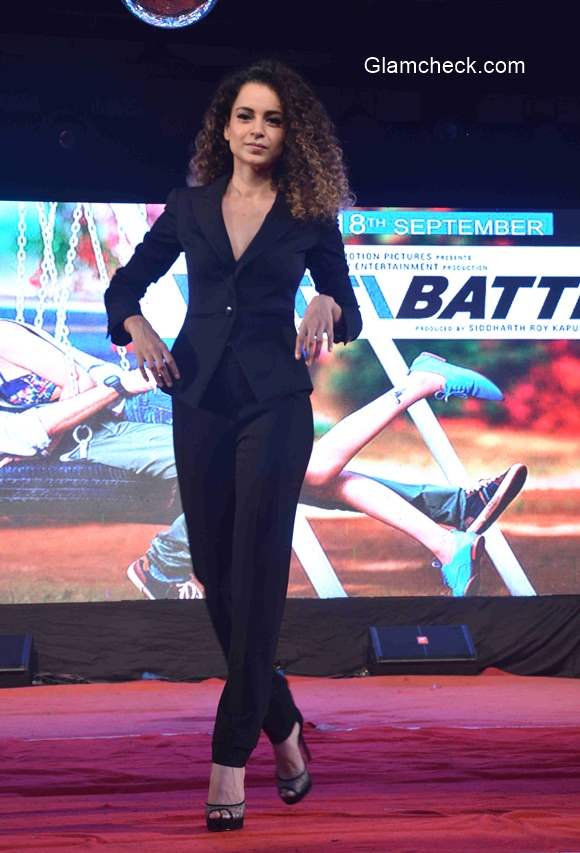 Kangana Ranaut in Katti Batti
In contrast to her, Imran went casual in black Armani jeans, graphic print tee from Saint Laurent and a pair of white sneakers. Needless to say, Mr. Khan didn't fail to impress. He's still one of the most fashionable Bollywood man!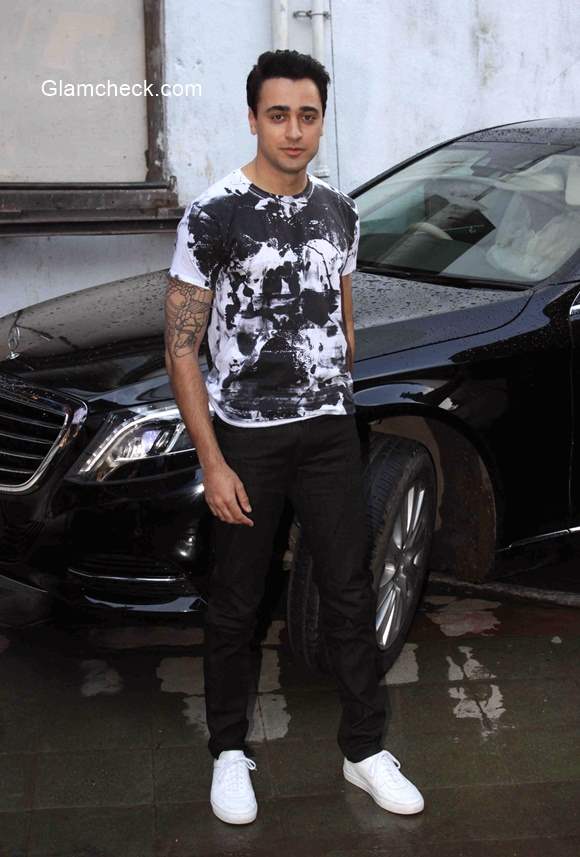 Imran Khan in Katti Batti
The two actors clearly enjoyed being with the students and brought light hearted fun and cheers to Umang 2015. Kangana even gave tips on college love and romance. Already a happy family man, Imran had real-life relationship advice for the students.
Also spotted with the actors at Umang were Neeti Mohan and Siddharth Mahadevan.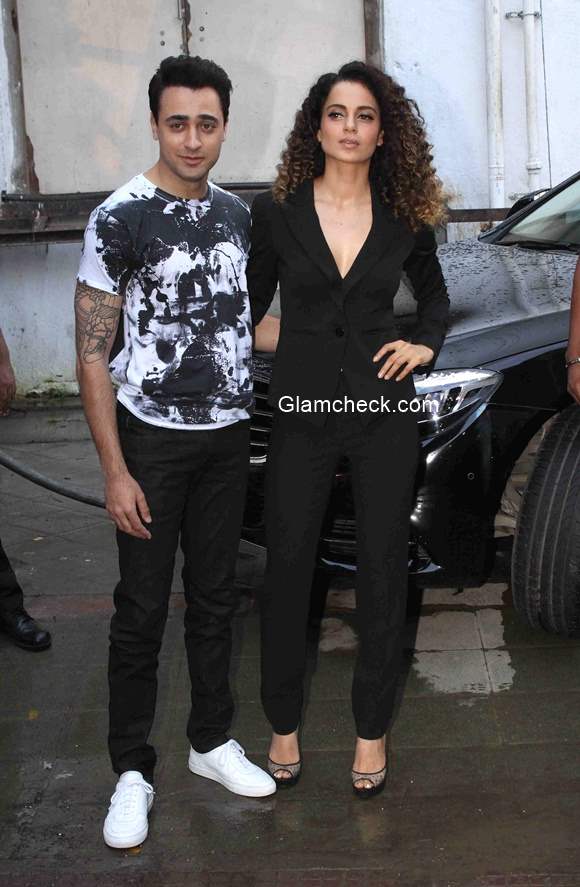 Kangana Ranaut and Imran Khan brings Katti Batti to Umang 2015
The Imran-Kangana starrer Katti Batti is a film based on modern day romance. Directed by Nikhil Advani, the makers of the film are convinced that the film will be appreciated by the audience even with its anti love story climax. Kangana's role in the film as Payal has been touted to join the list of her iconic characters. The film's trailor which was launched on 14th June received tremendous response and viewers seem eager to watch how the first time on-screen pair of Kangana and Imran unfurls.
Katti Batti is slated for release on 18th September 2015.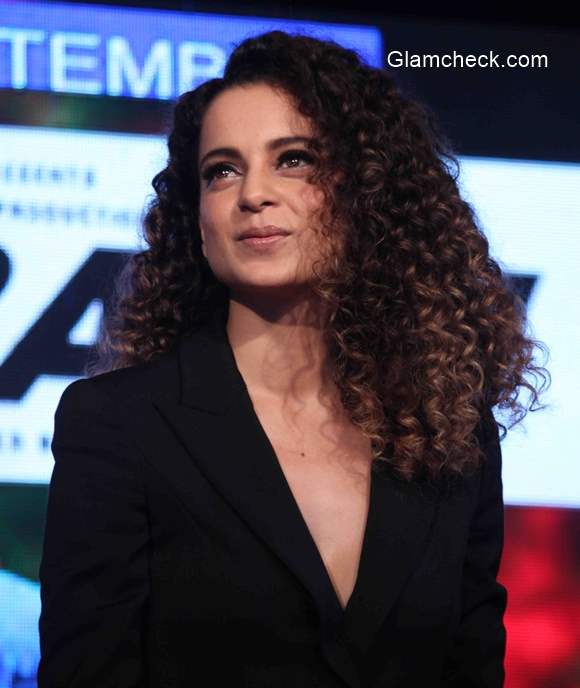 Kangana Ranaut 2015
Solaris Images