Indian actress Shilpa Shetty, on the occasion of Janmashtami, sought the blessings of Lord Sri Krishna at the ISKCON temple in Mumbai. She brought along her little son Viaan for the celebrations on September 5th, seen at his mischievous and playful best. Mommy Shilpa dressed up Viaan in a cute dhoti kurta; doesn't he look like his naughty bal Kanha?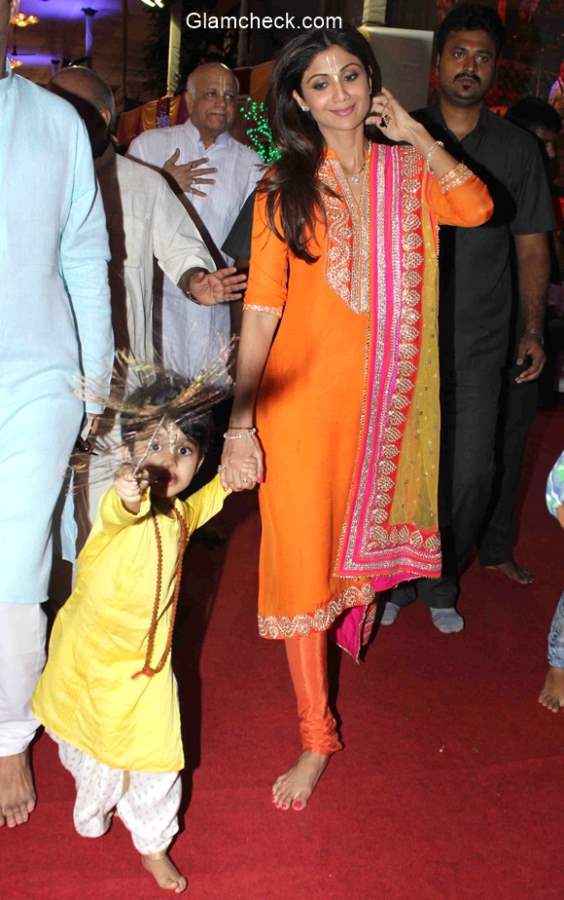 Shilpa Shetty along with her son Viaan at ISKCON temple
In keeping tune with the festive occasion, Shilpa herself chose to dress in a colorful yellow and pink churidhar suit. Opting for a simple make-up and subtle jewelleries, she let the big ISKCON tikka do the talking! She looked fab!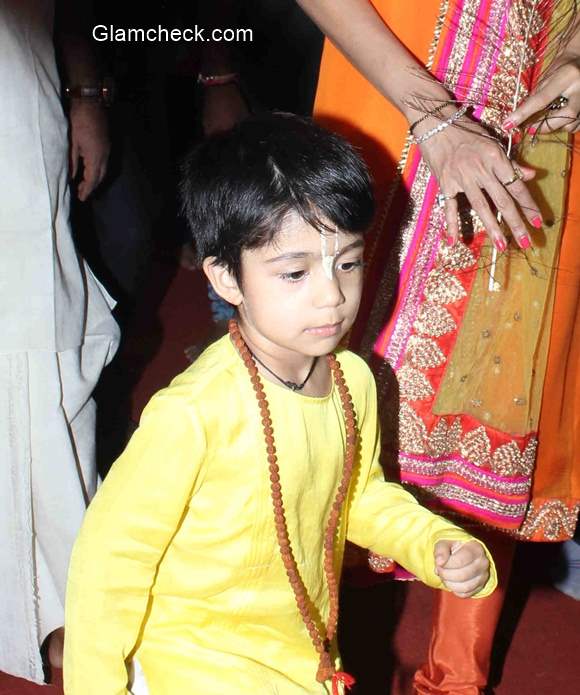 Shilpa Shetty son Viaan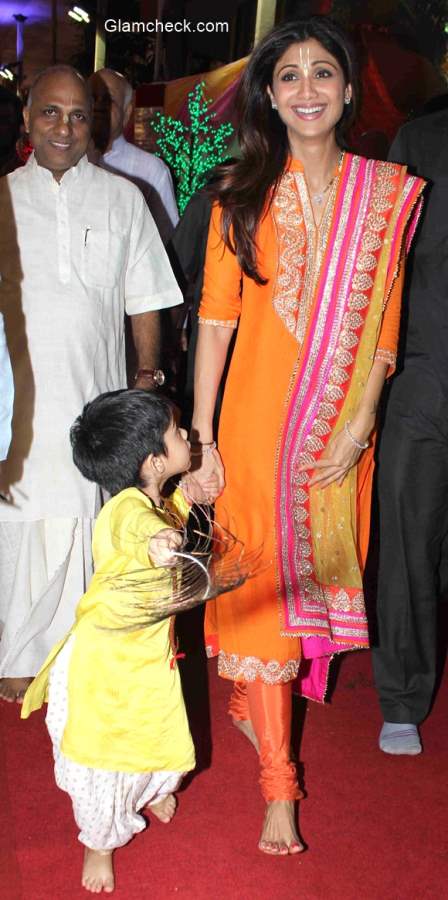 Shilpa Shetty with her son Viaan at ISKCON temple
Solaris Images