It may have been the inauguration the India International Jewellery Week in Mumbai, India on August 19, but it was Bollywood actress Sonam Kapoor who stole the show at that glamorous do.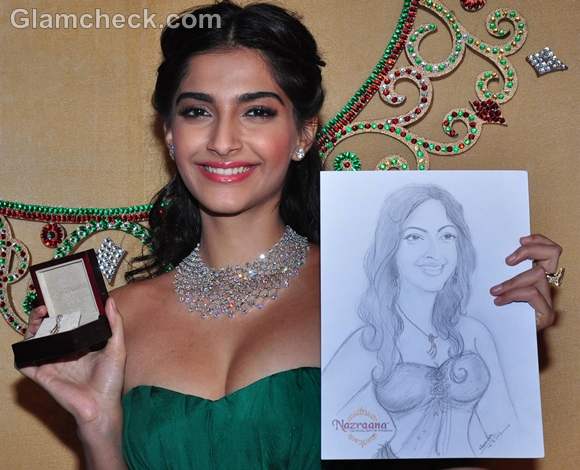 Sonam Kapoor
Fashion-forward Sonam is always immaculately dressed, whether she's just hanging out with friends or making an appearance at a high-end event. She continued to enthral this time around too in a strapless, floor-sweeping emerald green gown which boasted a low-cut sweetheart neckline, a fitted bodice and a flowy skirt.
The heavy diamond necklace and diamonds stud earrings she wore were perfect accessories for this fairytale dress, almost as captivating as she is.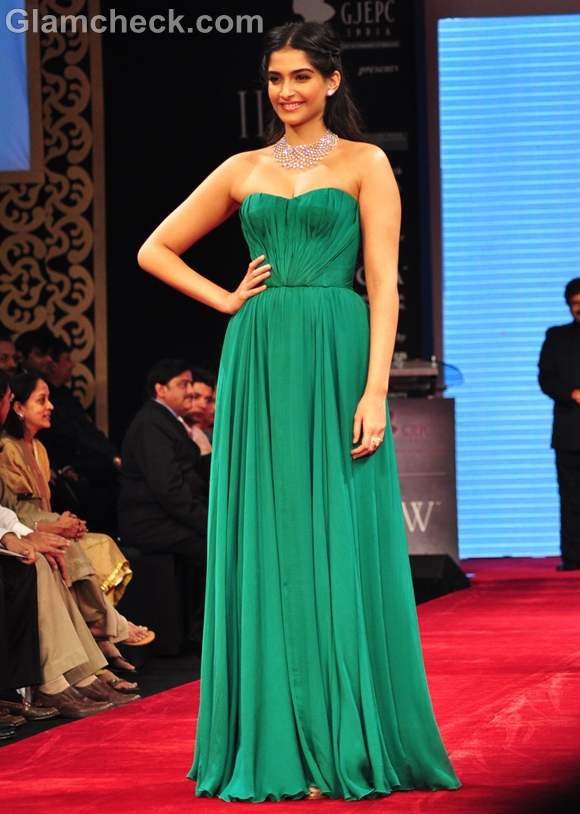 Sonam's wavy locks were pinned back from the sides, but otherwise left loose. A pink lippie, tangerine blush, and dark eye makeup completed the beauty's jaw-dropping ensemble. 
Image: Indian Photo Agency