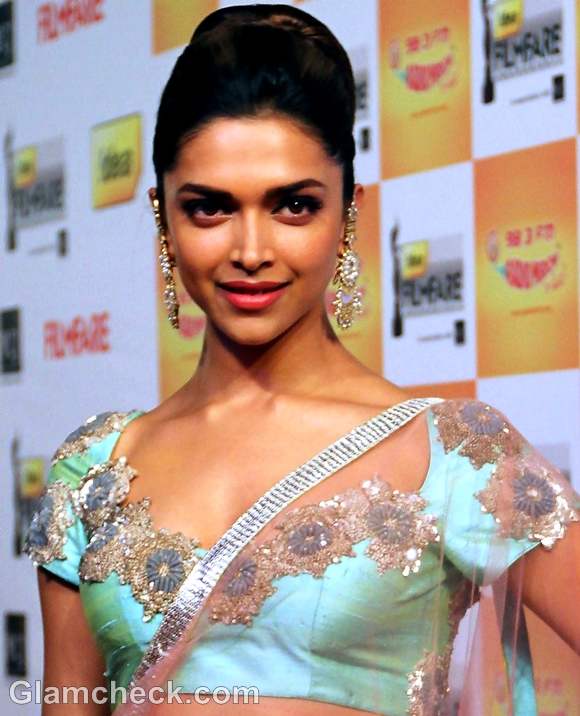 Bollywood actress and former model Deepika Padukone went all out with her ensemble earlier this year, a look we won't be forgetting for a long time to come.
Her look
Traditional
What she wore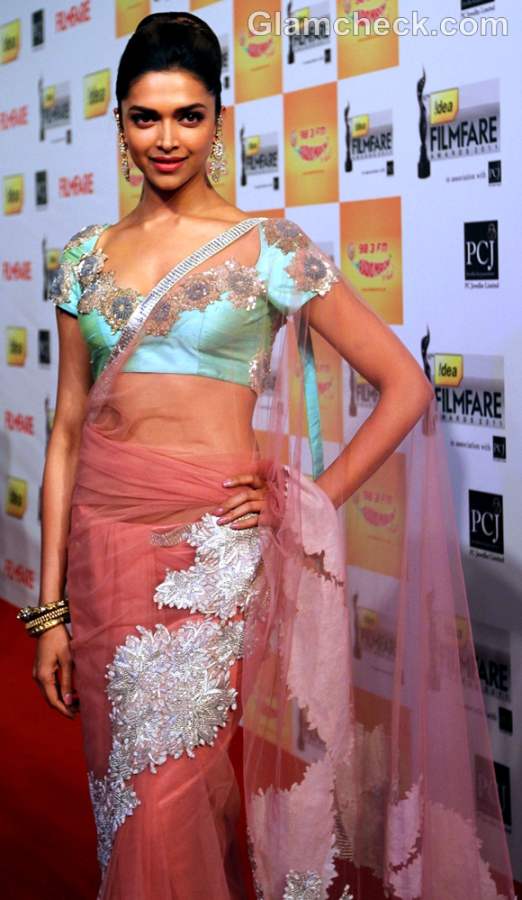 Deepika's curves are envied by the nation. Although we've seen her in skimpy outfits and bikinis, we have to admit that it is the traditional nine yards that accentuates her toned body the best. The towering beauty draped her figure in an onion pink chiffon sari. The fabric was sheer so the pallu looked practically non-existent, allowing a peek at her low-cut pastel green blouse with heavy floral embroidery in silver.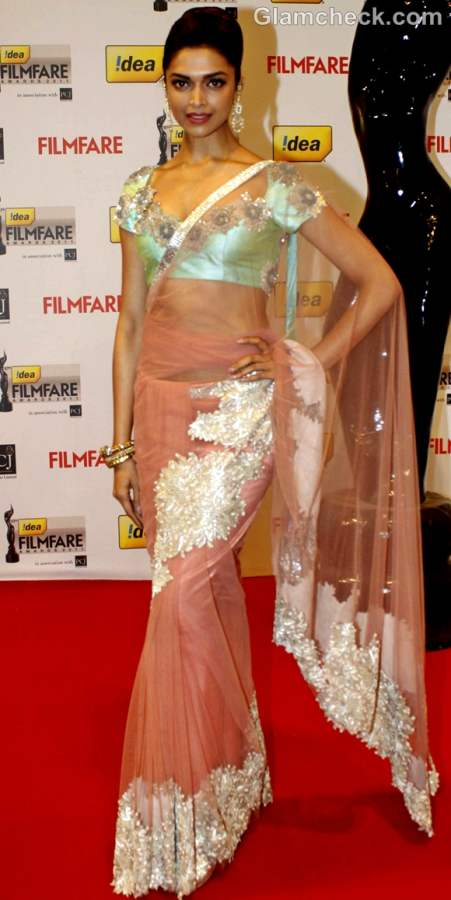 Deepika Padukone in saree
The sari too was emblazoned with silver floral embroidery, creating an astounding visual aesthetic that had to be seen to be believed. She accessorized with traditional Indian jewellery and completed her look with a high bun, soft pink lips and mascarraed eye lashes.
Get the Look
Don't try a sheer sari unless you have the body to pull it off. Like Deepika's style, wear the sari low on the waist, almost on the hip so that the sheer quality of the fabric can play more effectively against your bare skin. If the sari is lightly embroidered, you can up your glam factor by wearing heavier traditional jewellery.
How and where to sport this look
Wear this ensemble to a wedding, engagement, or at any social function which calls for a glamorous look.
Image: Indian Photo Agency