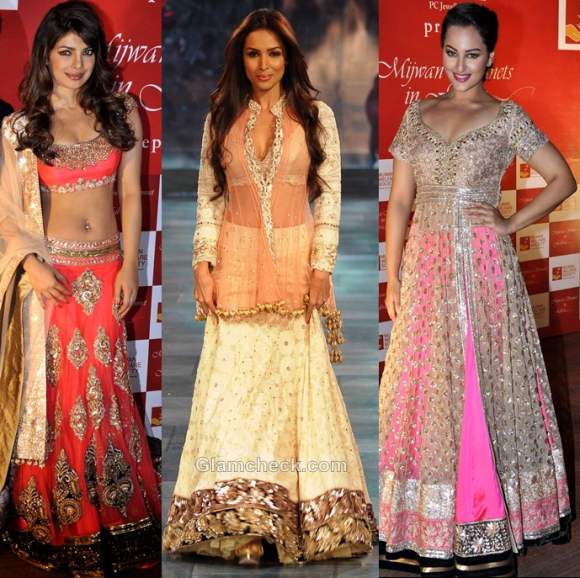 Bollywood actresses Priyanka Chopra, Sonakshi Sinha and Malaika Arora Khan were just a few of the big names to walk the runway in Mumbai, India on September 5 for a very different kind of fashion show.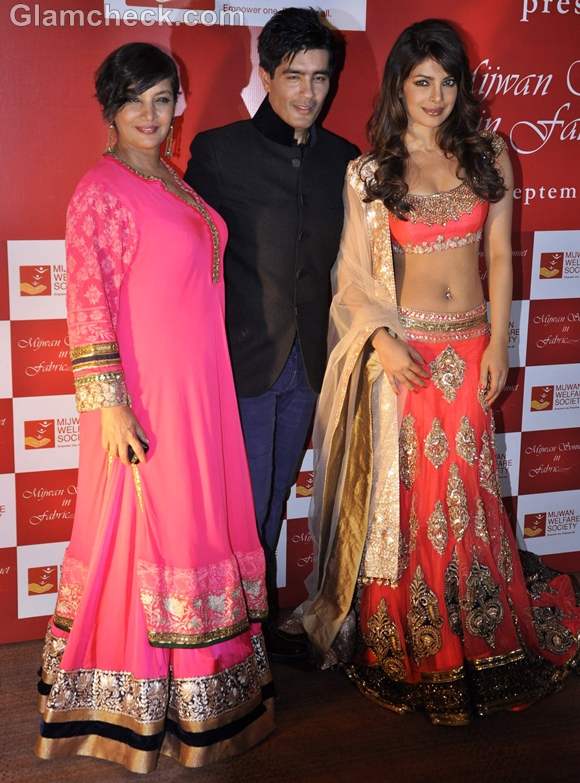 Girls and women from Shabana Azmi's NGO Mijwan Welfare Society created clothes in association with designer Manish Malhotra. The funds raised from the show will benefit the Mijwan Welfare Society, an organization setup by Shabana's late father to raise the living standards of female children in the village of Mijwan. All the embroidery presented on the ramp was done by these girls and Manish incorporated them into this stellar, celeb-filled show.
Priyanka Chopra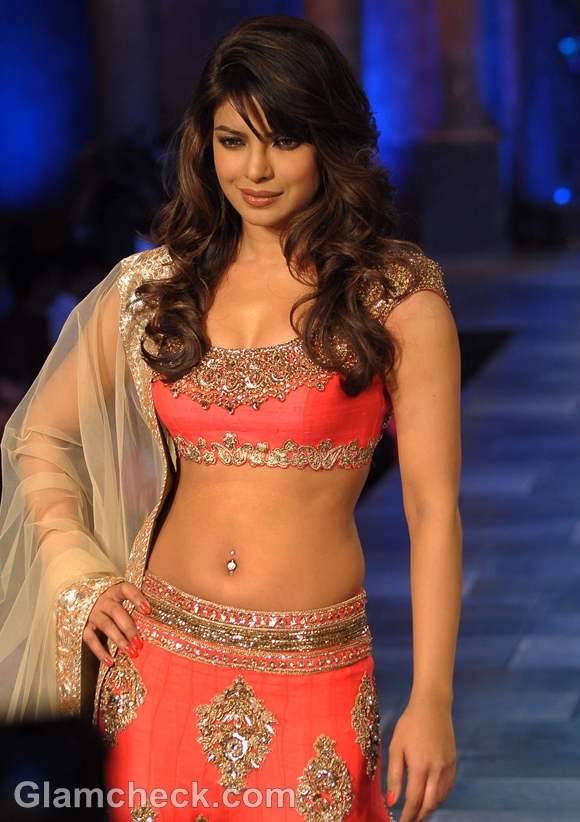 Priyanka Chopra rocked a coral ghagra choli with heavy gold embroidery – bridal and sexy.
Sonakshi Sinha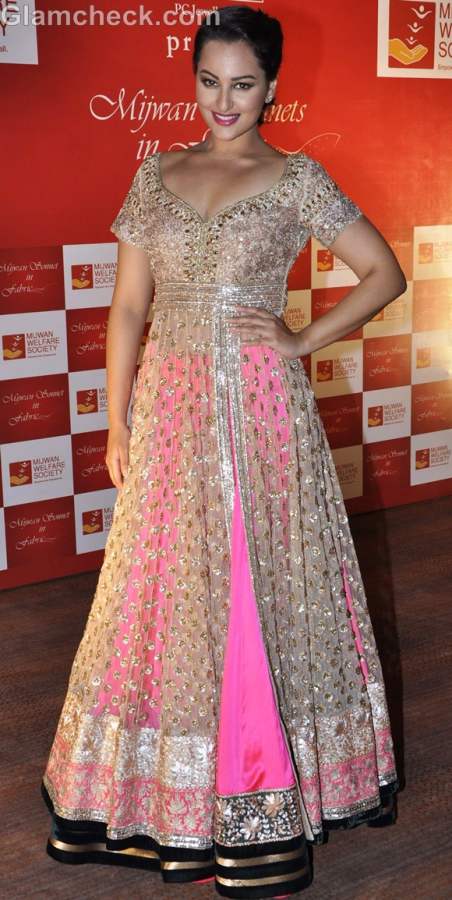 Sonakshi Sinha was darling in a pink ghagra with a gold choli that featured a sheer, full-length overlay.
Malaika Arora Khan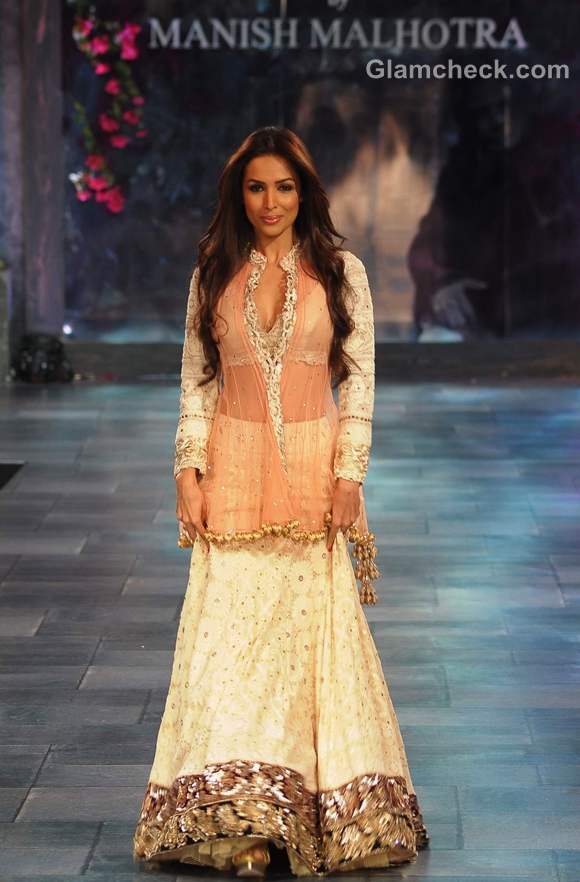 Malaika Arora Khan was the picture of glamorous elegance in an off-white creation with a sheer beige jacket.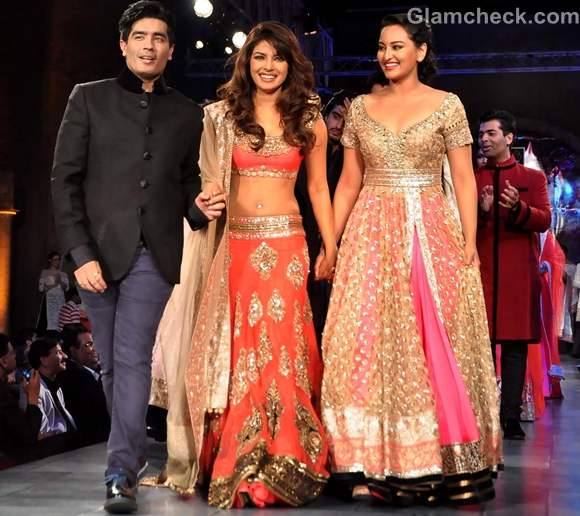 As you can imagine, the show was an incredible success. The designs were vibrant and had a universal appeal that anyone with an eye for beauty could connect to.
Image: Indian Photo Agency