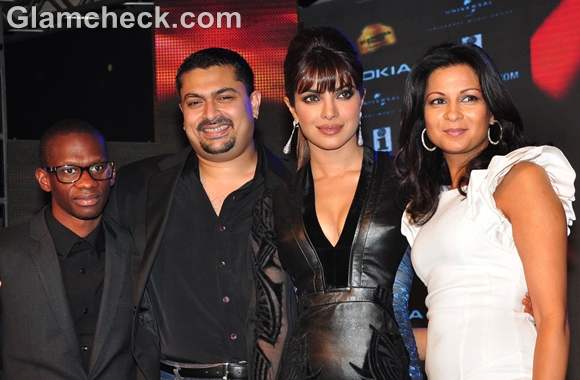 Miss World turned top Bollywood actress Priyanka Chopra added another feather to her accomplished career by launching her debut music album, 'In My City' in Mumbai on September 13th  2012.
Her Look
Sexy Diva
What She wore
A Falguni & Shane leather-embossed dress in black in an amalgamation of luxurious fabrics like velvet hugged her svelte figure to entice the audience who were in awe of her Goddess-like body.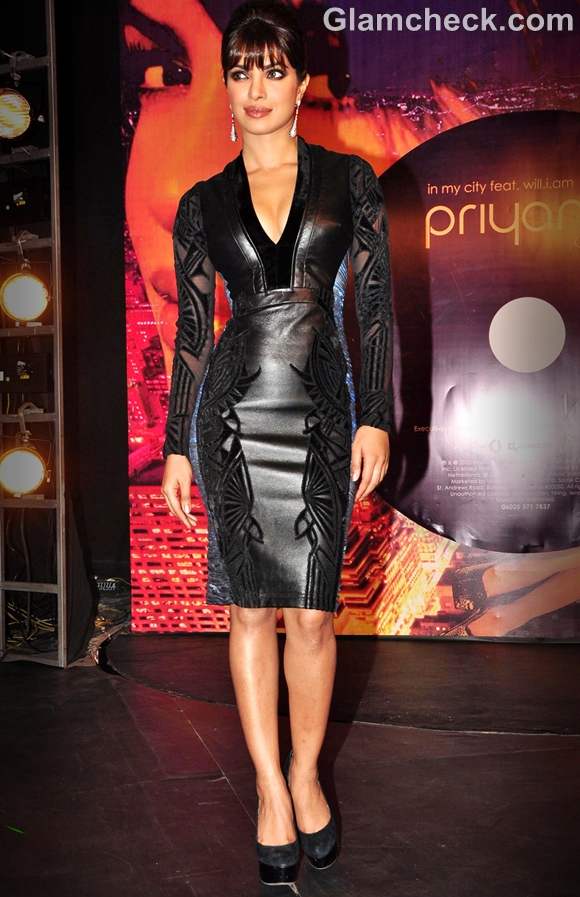 Priyanka Chopra looked every bit of the diva that she is in the figure-hugging dress with a low V-neckline which flirted with the velvet panel that traced the onlookers eyes down her lithe neck. The hem skirted just above the knee and the burned out fabric sleeves showed just enough skin to perfect her glam look.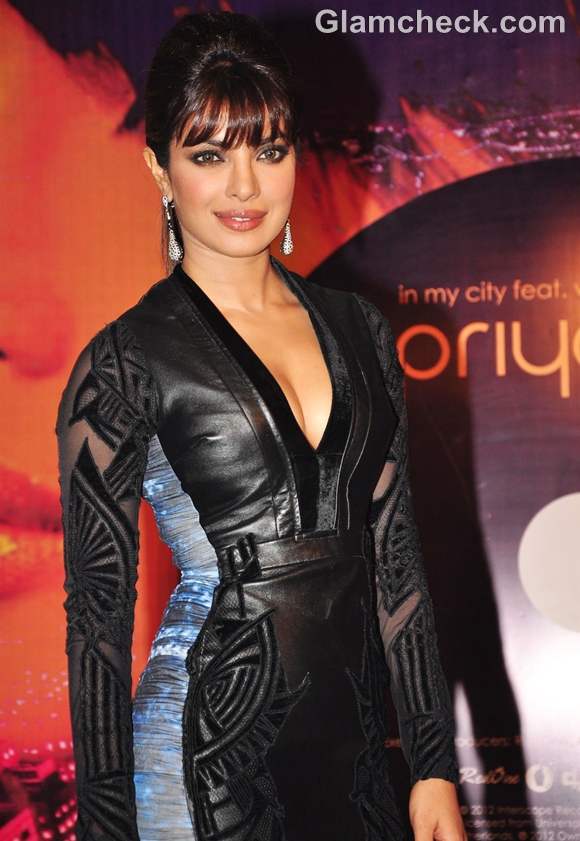 Priyanka Chopra
She accessorized her look with drop-earrings in sparkling diamonds that dangled over her slender neck. Her bangs fell exactly on her forehead as she intended it to and sleeked her hair up to a neat pony giving her a sexy rockstar look.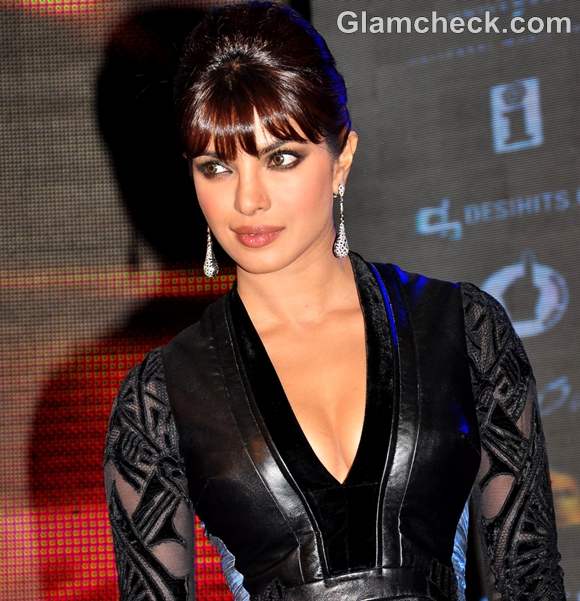 Smoky eyes lined with kohl in Sophia Loren style did magic to her outfit. The black wedge heels were the perfect combination to making her every bit of the fashionista that she is.
Get The Look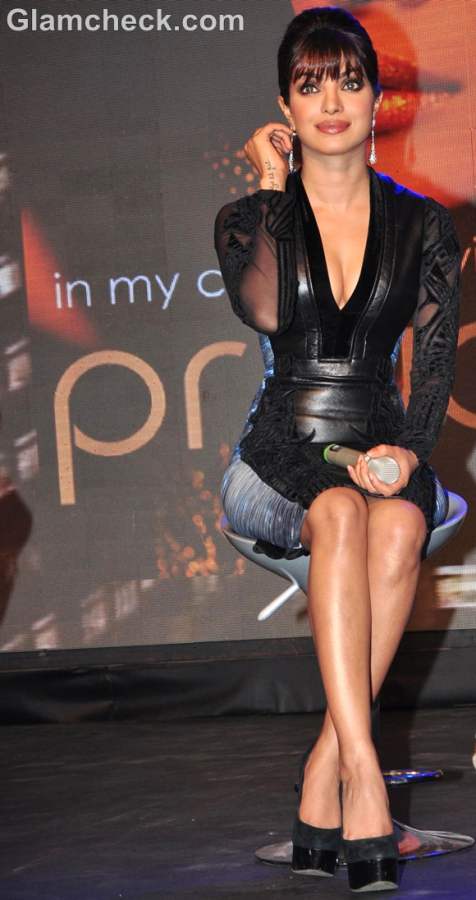 Priyanka Chopra at the launch of her debut music album, In My City
An LBD is the best way to glam up any evening. Wear an LBD with sparkling diamonds and wedge heels to complete your look. Line your eyes with thick kohl and you are ready for a sexy night out.
How and Where to Sport the Look
A rock concert or a night out with your BFF, this look rocks any evening and makes you look like the diva that you are. Jazz it up with smoky eyes and show a hint of cleavage for that perfect date night. Your partner will remember the date for years to come.
Author: Madhulina
Images: Indian Photo Agency