HCL Infosystems proudly announced last month that Bollywood actress Nargis Fakhri was their new brand ambassador.The lovely lady's first endorsement for the company will be HCL's slinky new Ultrasmart ME Ultrabook. The latest in computer technology and must-haves, HCL unveiled the product with Nargis in tow in New Delhi, India on September 19.
Nargis Fakhri Launches New HCL Ultrabook
Also present at the unveiling was Princy Bhatnagar, the Vice President of consumer computing for HCL, who posed with two beauties – Nargis and the new ultrabook.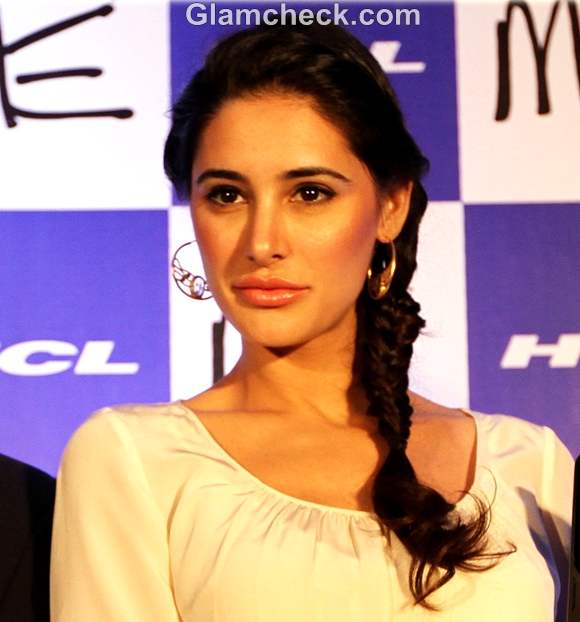 Intent on bringing all her Bollywood pull with her, Nargis ensured that she sported just the right ensemble to say 'I'm a glamorous actress with brains'.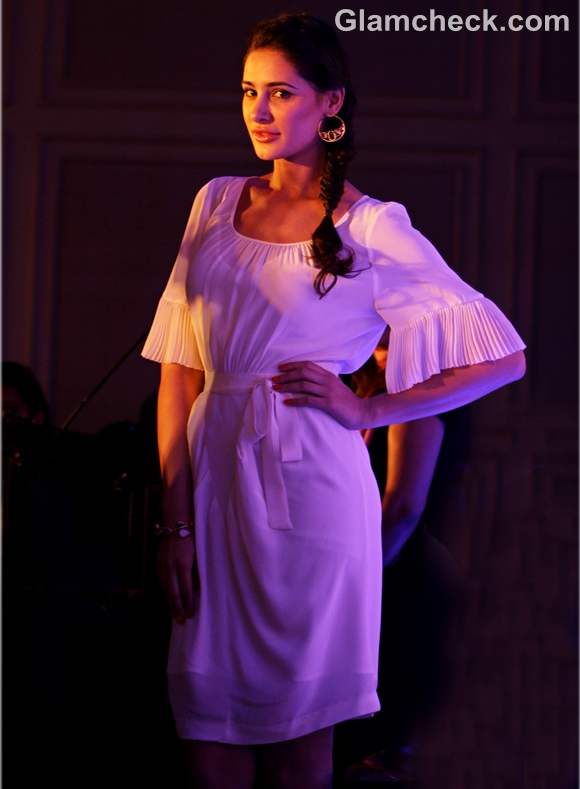 Nargis Fakhri
She looked very smart in an off-white, knee-length dress with a bow belt and wide elbow-length sleeves.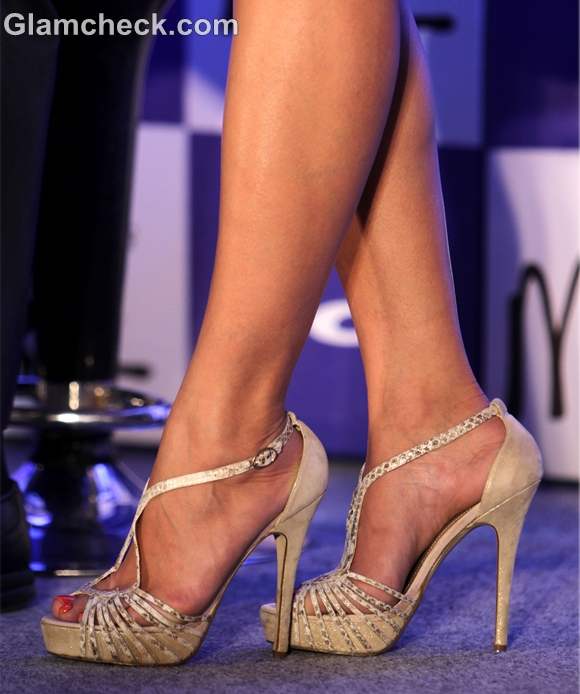 She was elegance personified in the neutral color, choosing to go with beige strappy heels to complement her attire.
Hoop earrings and an interestingly-shaped bracelet were her only other accessories.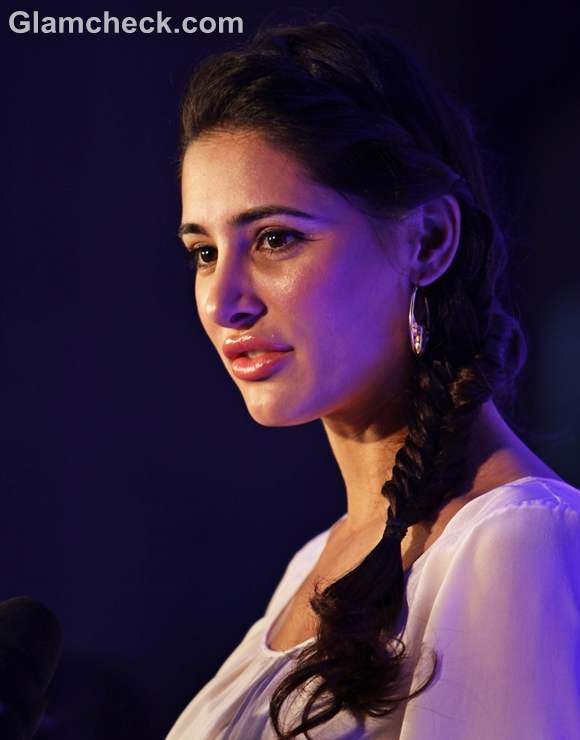 She completed her look with a lovely side braid and natural makeup. Natural makeup has been quite prevalent on the fashion scene in the West for most of this year.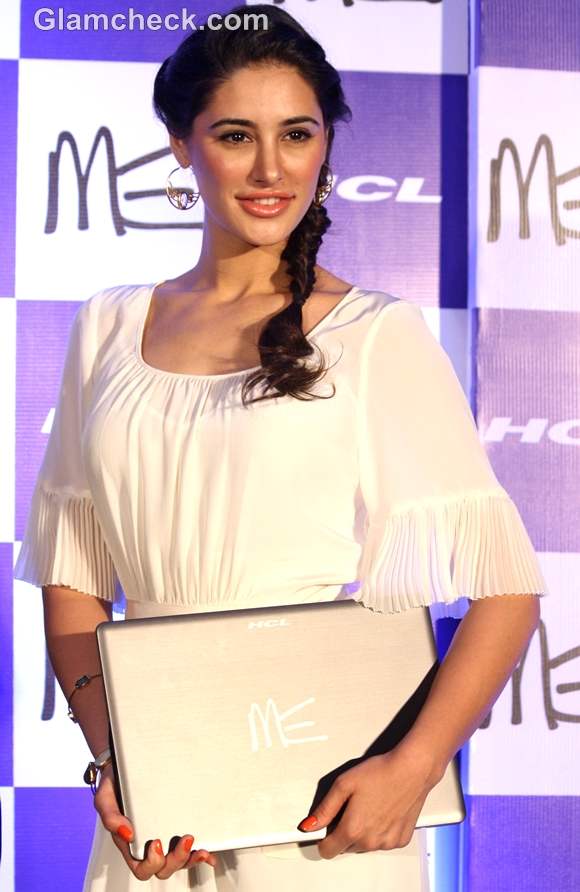 This is one of the few times we've seen it sported on Indian shores. Kudos on being fashion-forward, Nargis!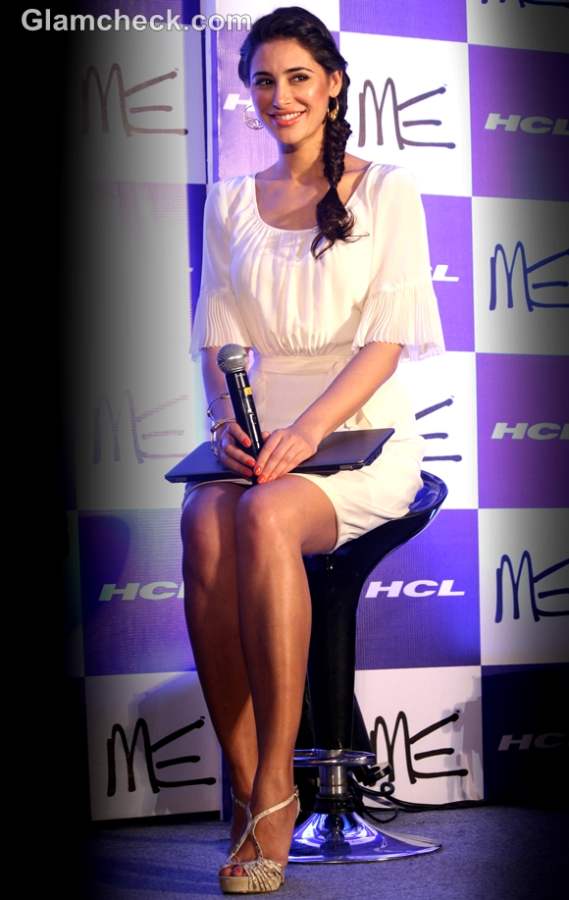 Nargis Fakhri
Indian Photo Agency