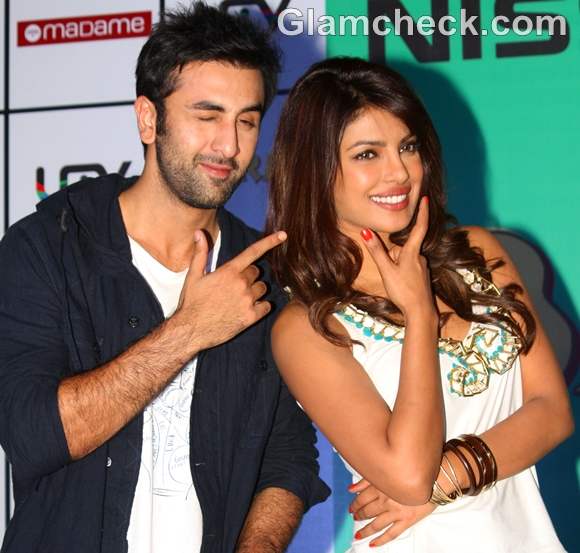 Anurag Basu's efforts have shown the results. His new released movie, "Barfi", which conveys the heartwarming love story of a deaf and mute boy with an autistic girl, has been selected as the official entry from India to the Academy Awards in the Best Foreign Language Film Category.  This proud decision was announced at the Film Federation of India (FFI) meeting held in Hyderabad on Saturday night.
The movie, featuring Ranbir Kapoor as Murphy aka Barfi, and Priyanka Chopra as Jhilmil, has been hailed in film circles for its moving and simplistic narrative. This narrative of the film has made a place at the audiences' heartstrings. The makers of the film feel proud about the news as well as the fact that, released on 14th September, the film is still drawing 'house full' in theatres. Ileana D'Cruz, southern actress, who has made her debut with the film, has also made a strong impact through her outstanding performance.
As stated  by Basu, he expected the audience to understand the almost mute narrative by sign language and he liked that the audience did. "It's beautiful!", he said. 
IANS