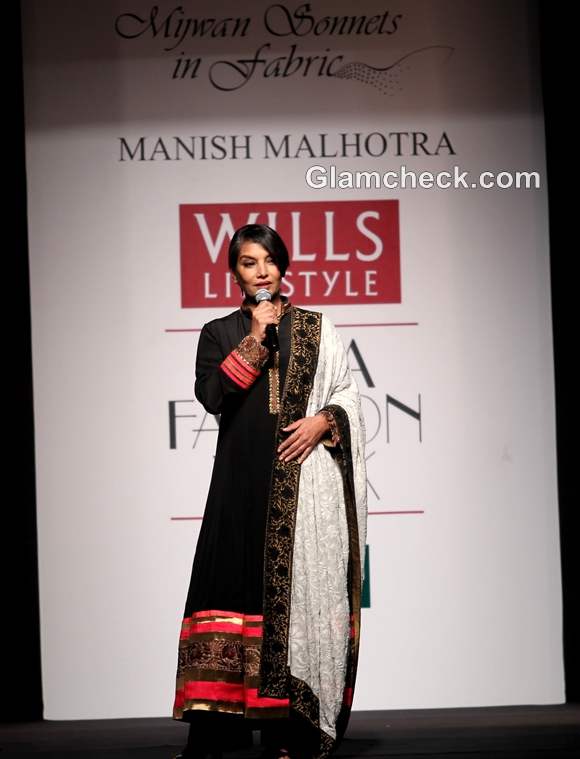 Last month, a host of Bollywood celebrities took to the ramp to show support for an NGO close to Shabana Azmi's heart – the Mijwan Welfare Society which is committed to benefitting girls and women in her father's native village of Mijwan.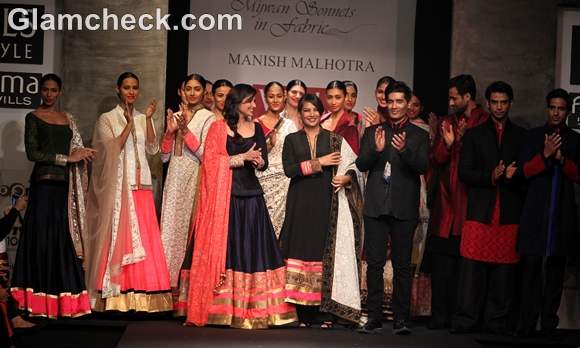 Manish Malhotra Show WIFW S-S 2013 Mijwan collection
So stellar was the collection by Manish Malhotra then and so overwhelming the response that he decided to continue his work with the good cause to extend to Wills Lifestyle India Fashion Week. The well-known designer presented his purely traditional chikankari collection entitled Mijwan Sonnets in Fabric on Day 2 (October 7) at Pragati Maidan in New Delhi.
You'll notice right away that he has used earthy shades in the entire range for both men and women.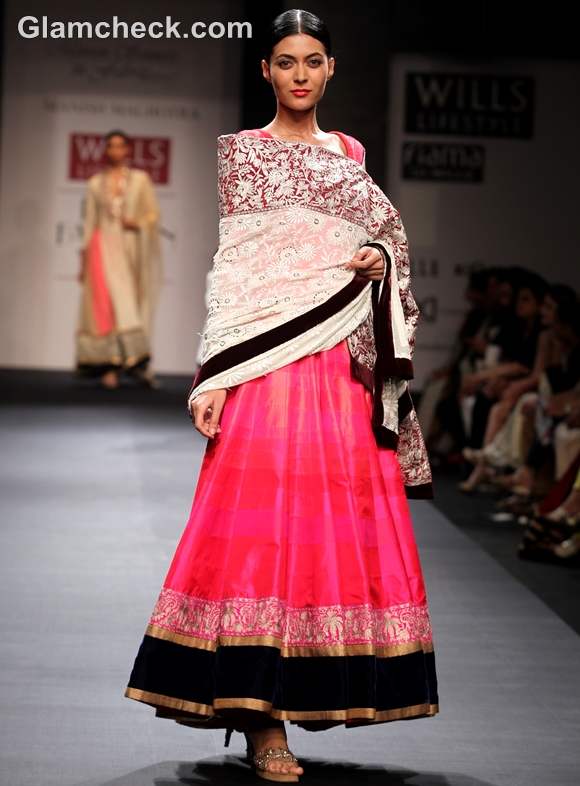 Mijwan collection
He claimed that he intentionally went with a more subdued look for the entire collection so that the chikankari work could be the focus of attention and thus the plight of the dying art. Kudos for taking a stand on such an important issue, Manish.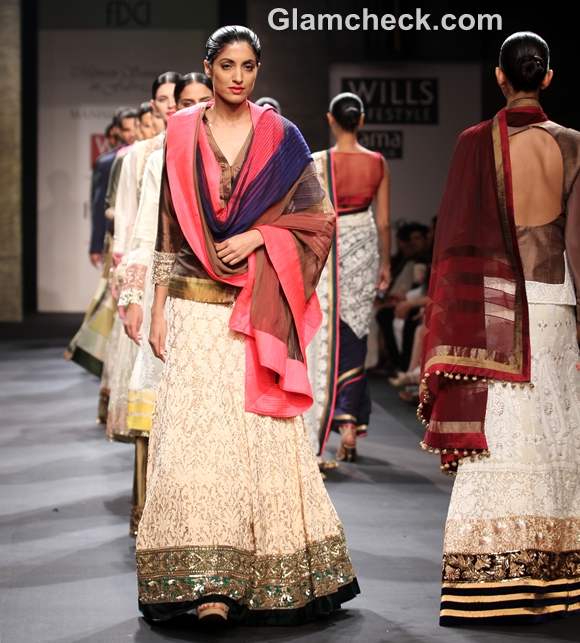 Manish Malhotra WIFW S-S 2013 Mijwan collection
The collection had the usual lehengas with jackets, cholis with cut-out backs, kurtas, anarkalis and salwars.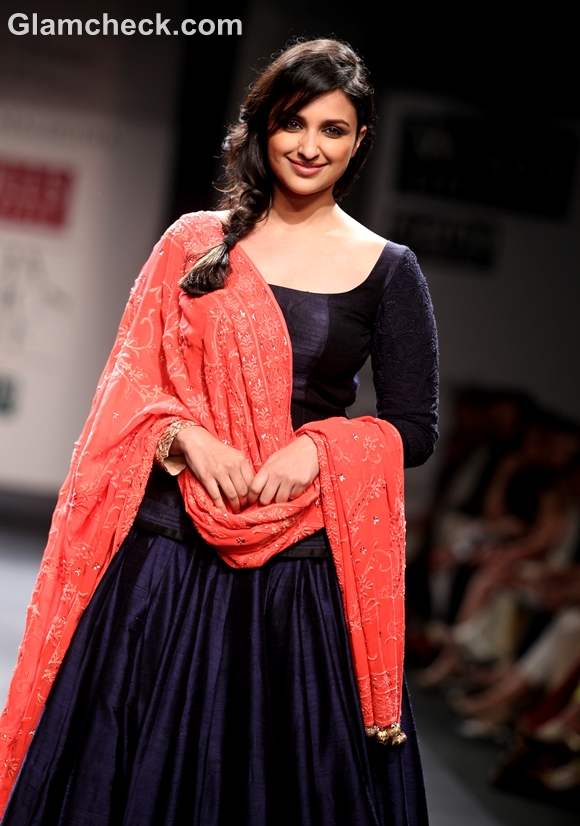 Parineeti Chopra for Manish Malhotra WIFW S-S 2013 Mijwan collection
Bollywood actress Parineeti Chopra – hot property at the moment – was greeted by thunderous applause as she took to the ramp in a navy blue lehenga with gold-orange embroidery on the hem and on the rich dupatta.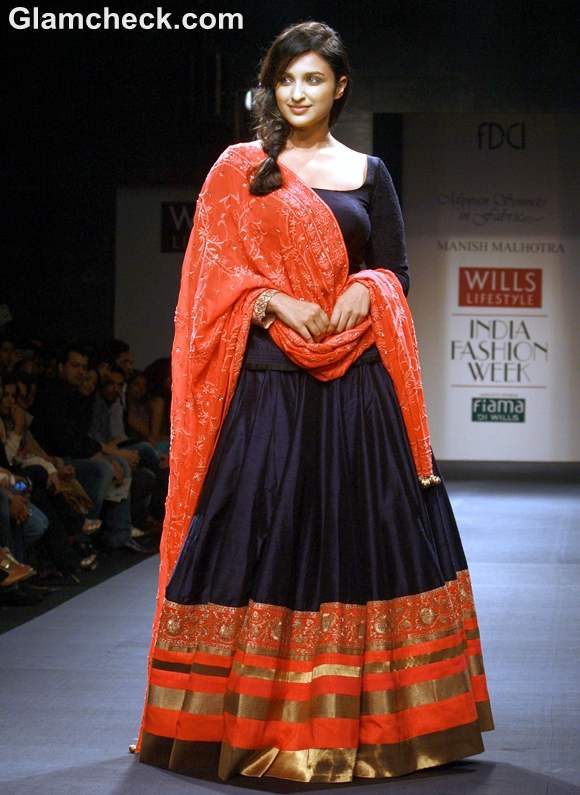 The shy beauty said that she could not say no when asked to walk the runway as she felt deeply for the girls in Mijwan.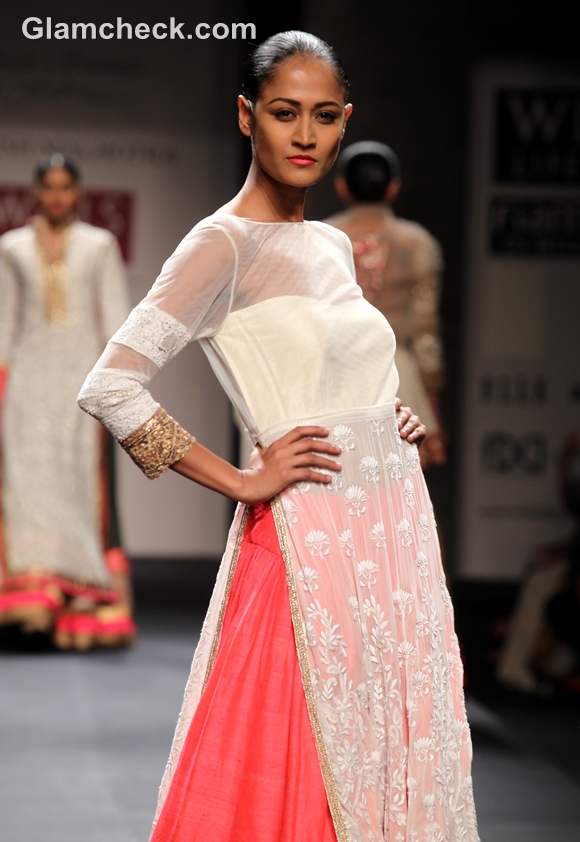 WIFW S-S 2013 Manish Malhotra Mijwan collection
Indeed, all anyone can talk about after viewing Manish's collection is the Mijwan embroidery. Considering the show was jam-packed with no place to even shuffle your feet, we're guessing the message got through to a pretty large audience.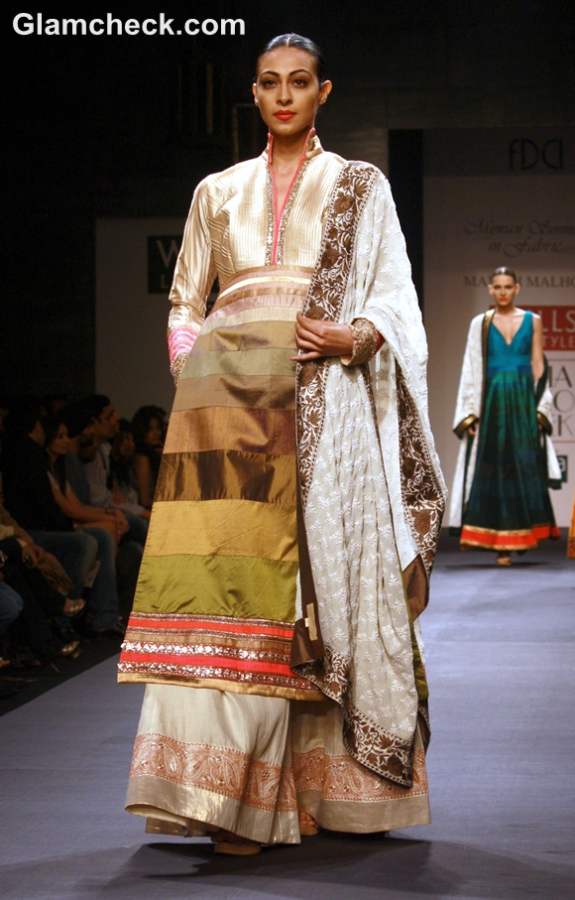 Mijwan collection 2013 S-S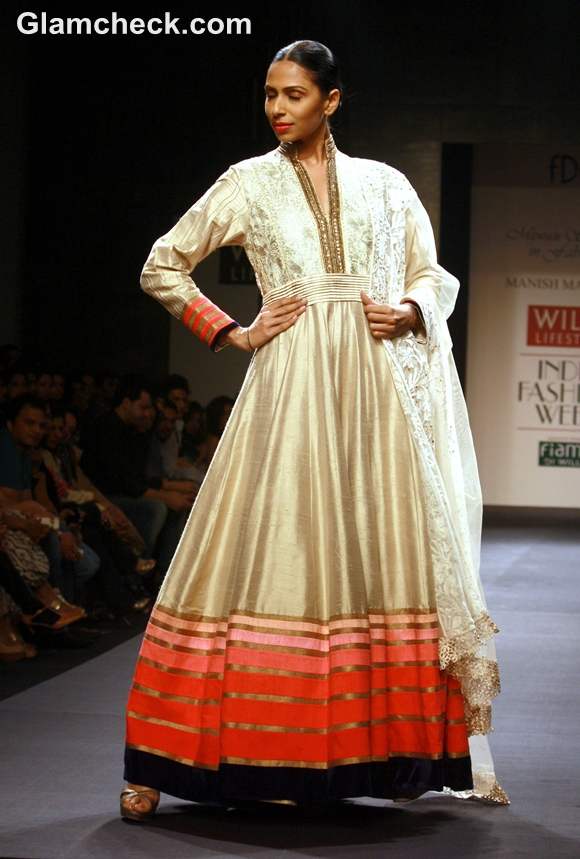 Manish Malhotra Collection WIFW S-S 2013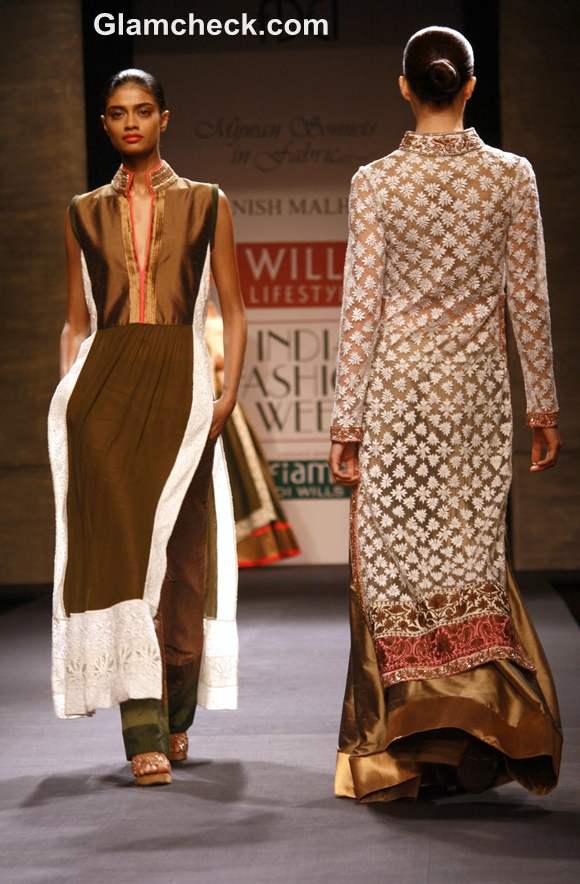 Manish Malhotra Show WIFW S-S 2013
Indian Photo Agency, IANS