Designer duo Kartikeya and Isha displayed oodles of originality in their new collection which was presented at the Wills Lifestyle India Fashion Week Spring/Summer 2013 at Pragati Maidan, New Delhi on October 8.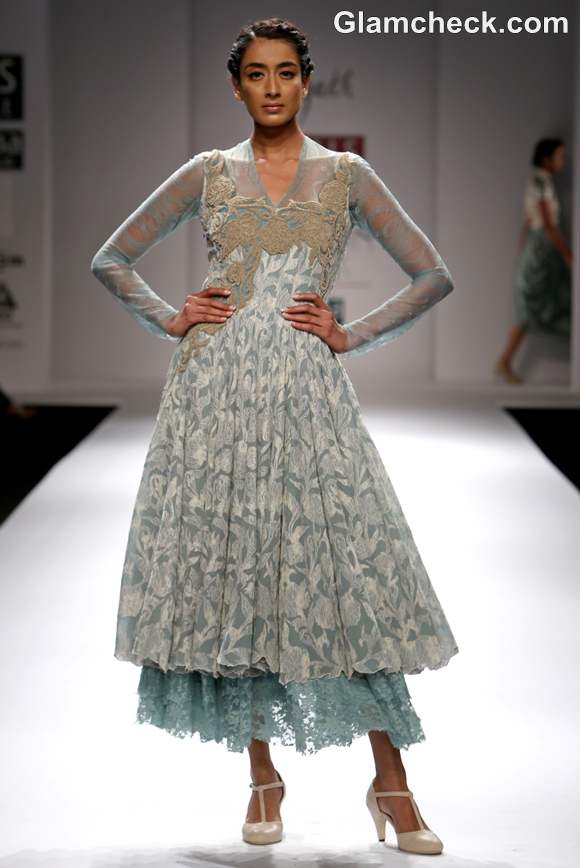 Dozakh by Kartikeya & Isha on Day 3 of WIFW S-S 2013
Their label 'Dozakh' attempts to interpret the vast reserves of human emotion through the art of fashion but expressed in designs that are comfortable and practical, within easy reach of the ordinary Indian woman.
Ever-rebellious in spirit, their latest collection reflects intense drama, passion and Western influences.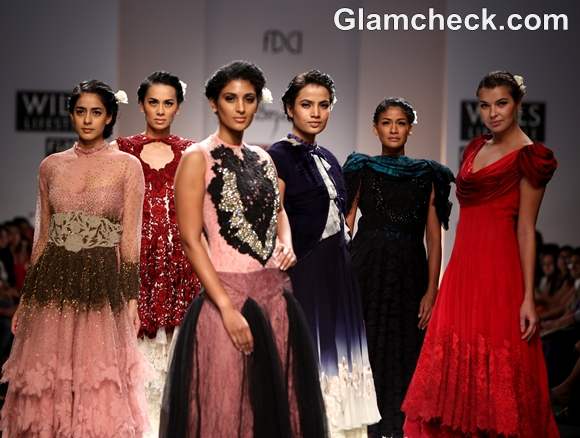 Dozakh Collection by Kartikeya & Isha WIFW S-S 2013
Teal, peach, salmon pink, red, blue and purple were the main color palettes in the ensembles, spattered liberally with black and white.
Many of the designs relied heavily on layering – lace, net and other sheer fabrics making for a delicate play against heavier textures as well as imparting a Victorian feel.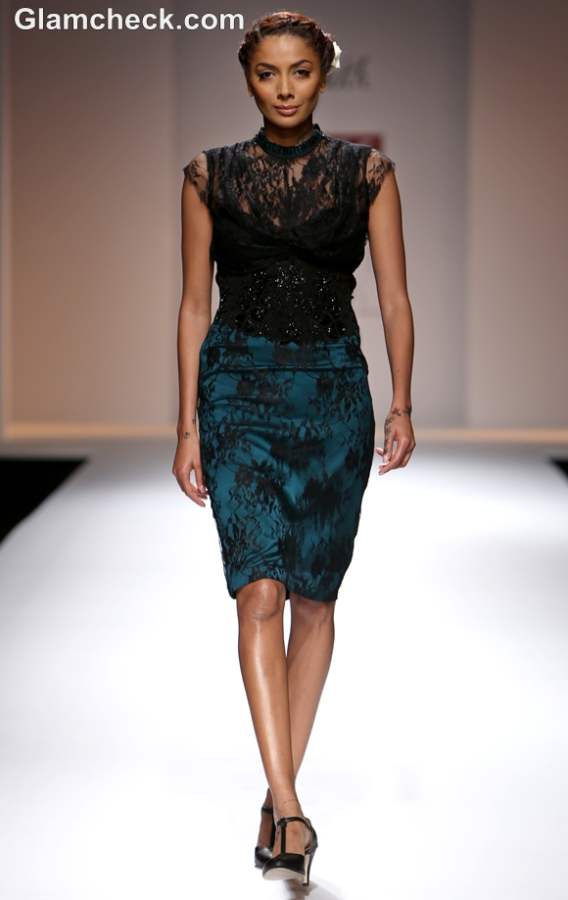 WIFW Spring summer 2013 Kartikeya &  Isha Dozakh Collection
The prints, lace and embroidery were floral-inspired, upping the femininity and delicate nature of the designs.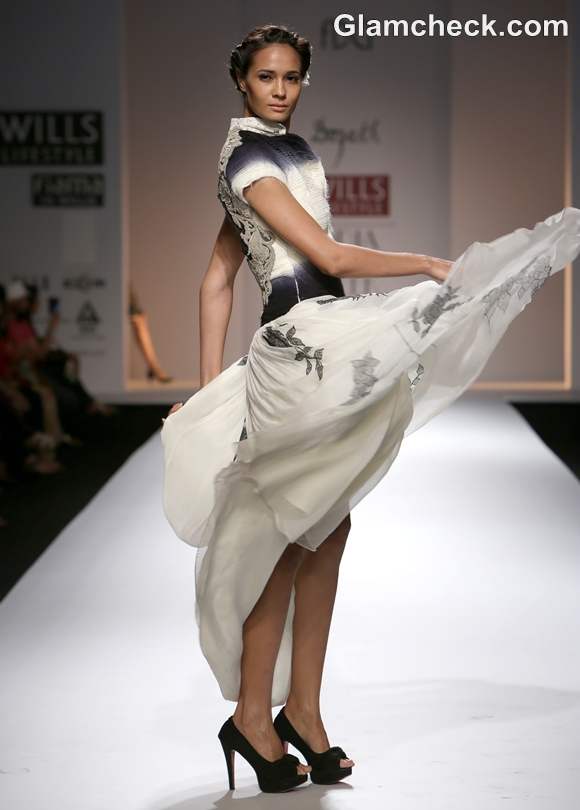 Kartikeya & Isha Dozakh collection WIFW S-S 2013
Pumps, peep-toes and T-strap heels were the chosen accessories, jewellery of any sort being rejected altogether apart from a pair of tiny stud earrings on one model.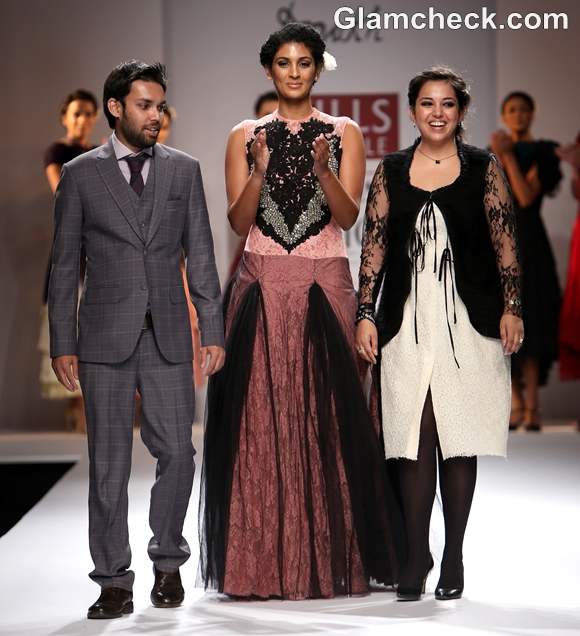 WIFW S-S 2013 day 3 Dozakh collection by Kartikeya & Isha
Simple updos with a white flower hair accessory allowed the outfits to remain the focus while still adding elegance.      
Indian Photo Agency