Green Life magazine, India's first publication that features articles on sustainable living in the mainstream sense, is celebrating its second anniversary.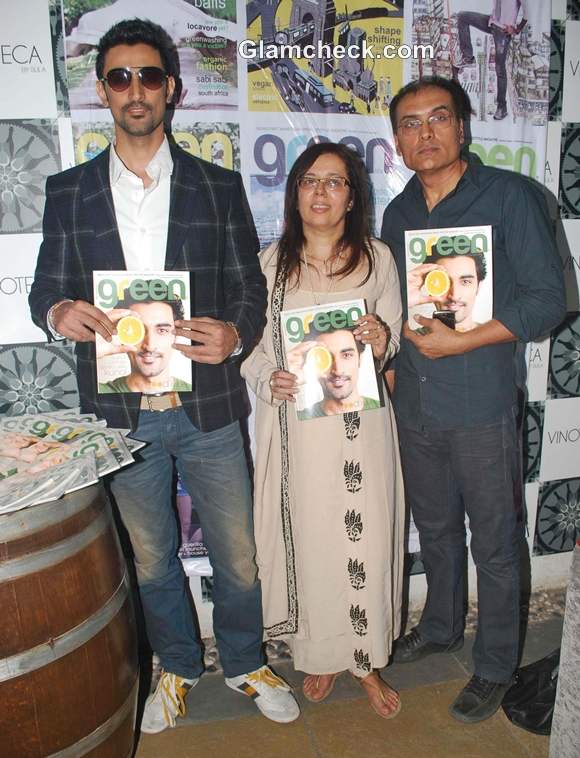 Kunal Kapoor Launches Special Anniversary Issue of Green Life Magazine
Bollywood actor Kunal Kapoor was the famous face on the cover of the celebratory issue. The shot shows him sporting a green tee and holding up a half-cut orange to his eye.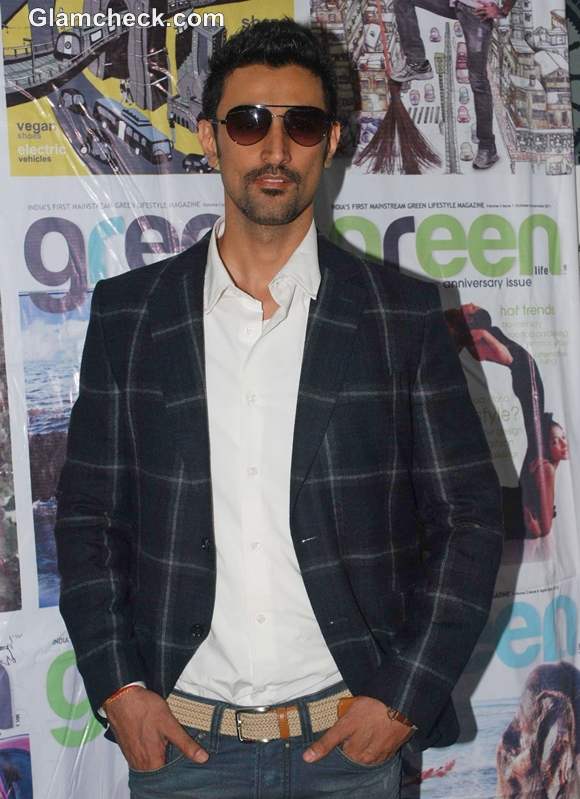 Kunal kapoor Green Life Magazine launch of food issue 
He made his way to the launch at Vinoteca by SULA in Worli, Mumbai on November 14 wearing a checked blazer over blue jeans and a white shirt.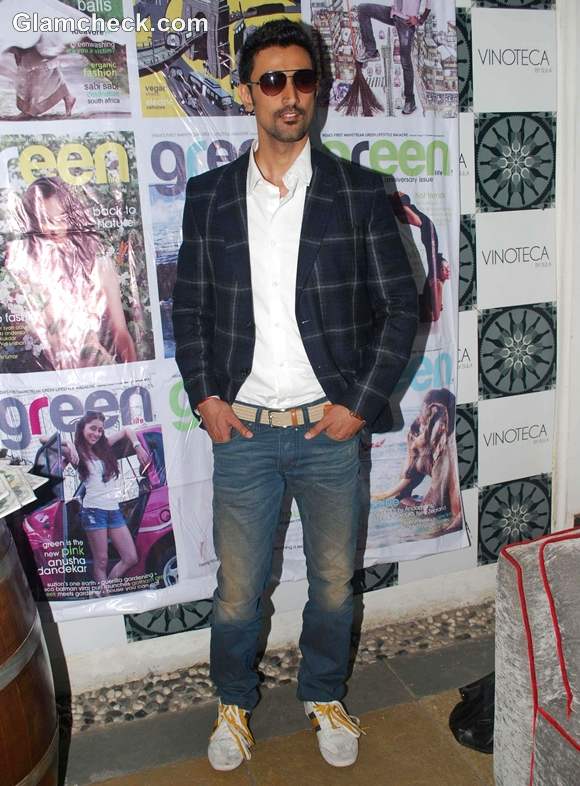 Kunal Kapoor Launches Special Anniversary Issue Green Life Magazine
Snazzy accessories in the form of aviators, a knitted beige belt and white tennis shoes completed his look.
Kunal posed with editor-in-chief Meenu and publisher Namit, all holding up a copy of the issue which, by the way, focuses on green eating! Intrigued? So are we. Pick up a copy to learn more.
IANS