Designer Masaba Gupta was appointed the Fashion Director of the enormous saree brand, Satya Paul. Masaba successfully runs her own design label named after herself.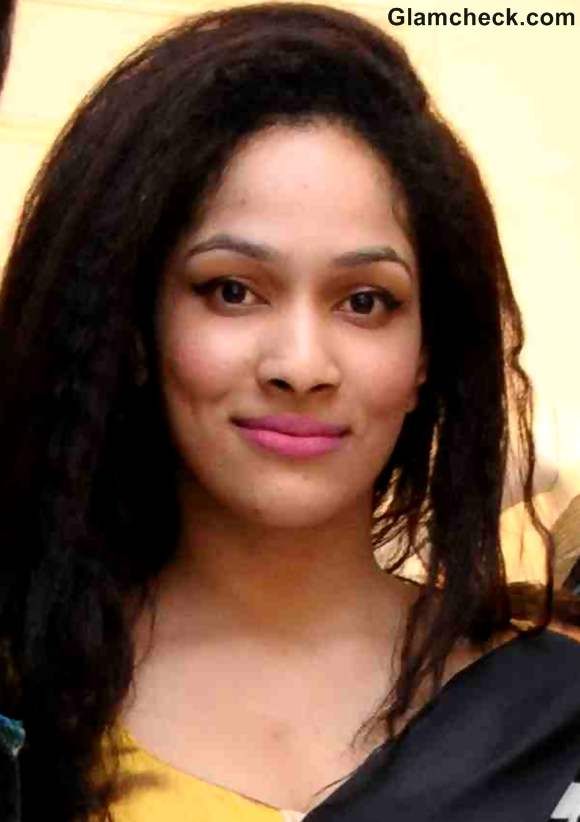 Masaba Gupta is New Fashion Director of Satya Paul
Her designs are seen on every Bollywood fashionista, so the saree brand Satya Paul approached the lady to direct their design team in Delhi.
The merging of two big names in the fashion industry definitely calls for celebration. We spotted many celebs who attended the bash in style. Masaba was seen wearing an elegant sari in shades of yellow and brown with a pink pout and tamed curls. Sanjay Kapoor, the MD of Genesis Colors, which heads Satya Paul attended the event and posed with Masaba Gupta and Alia Bhatt for the shuttebugs.
Alia Bhatt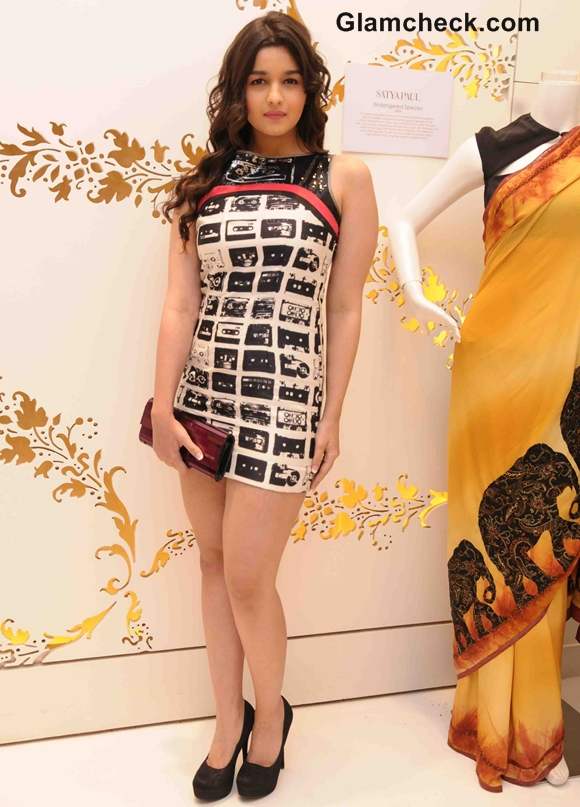 'SOTY' star, Alia Bhatt attended the event in a black & white cassette printed micro dress designed by Masaba for Satya Paul.
Deepika Gehani and Poornima Vardhan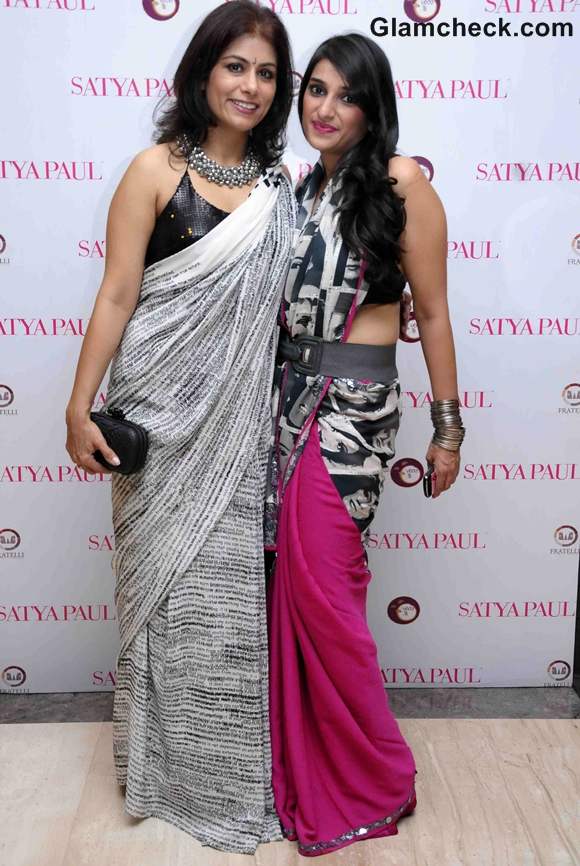 The two fashionistas posed for the cameras wearing cocktail saris in quirky prints. While Deepika wore a scripted sari, Poornima went for a face-printed one.
Deepika Gehani and Sujata Assoumal Sippy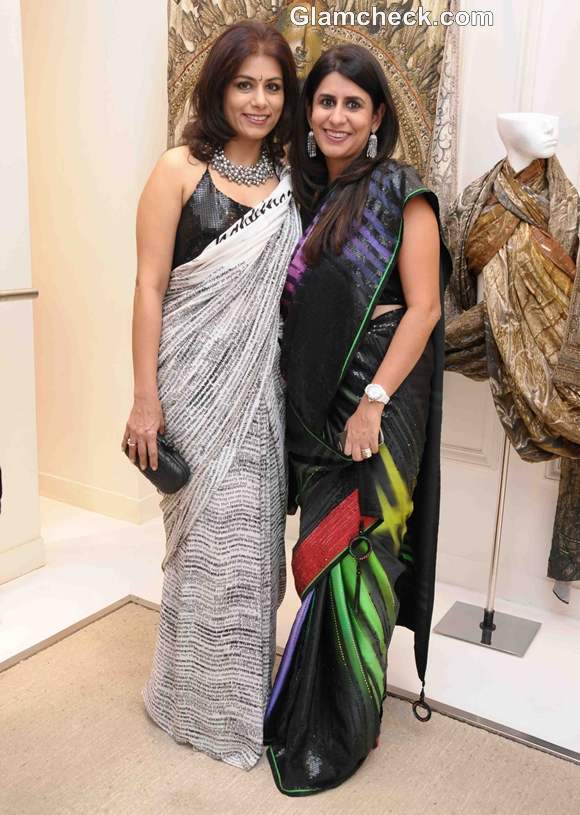 Here, Mrs.Sippy was seen wearing a shaded sari with jhumkas to match and a chunky watch.
Huma Quereshi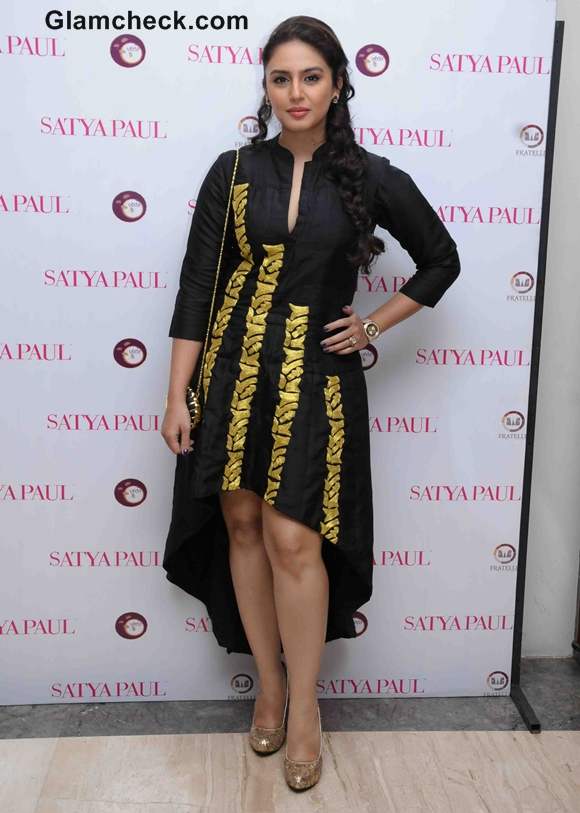 Huma was spotted in an asymmetrical dress in black and neon green. A jewelled clutch, pumps and a chunky watch completed her look.
Mugdha Godse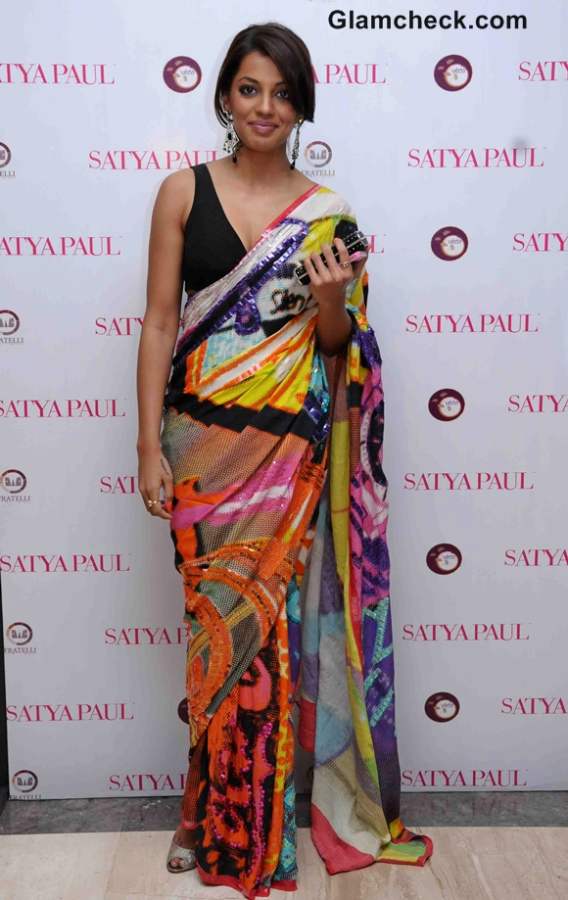 The model-turned-actress wore a colorful sari with psychedelic prints and a clutch to match. Her hair was tied in a bun and she did look good.
Sarah Jane Dias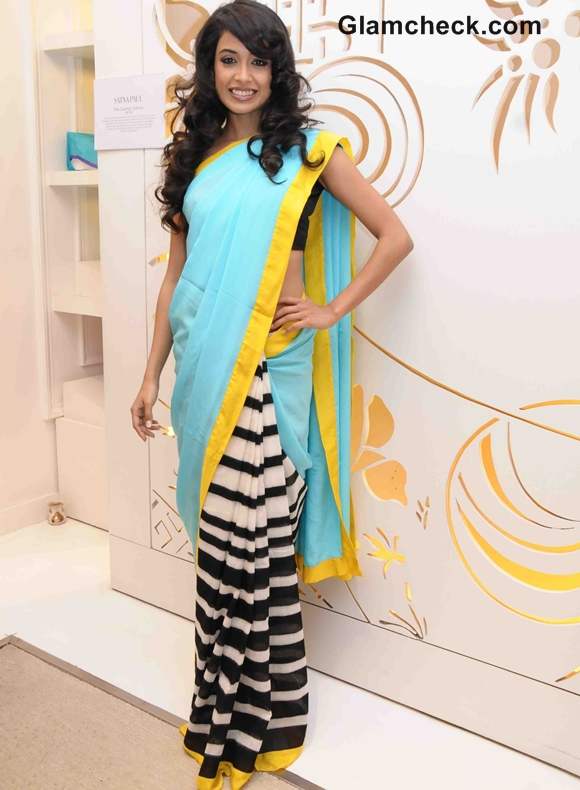 This VJ-turned-beauty queen wore a Masaba sari in neon and stripes. She caught our attention with her choice of sari. We love!
Soniya Mehra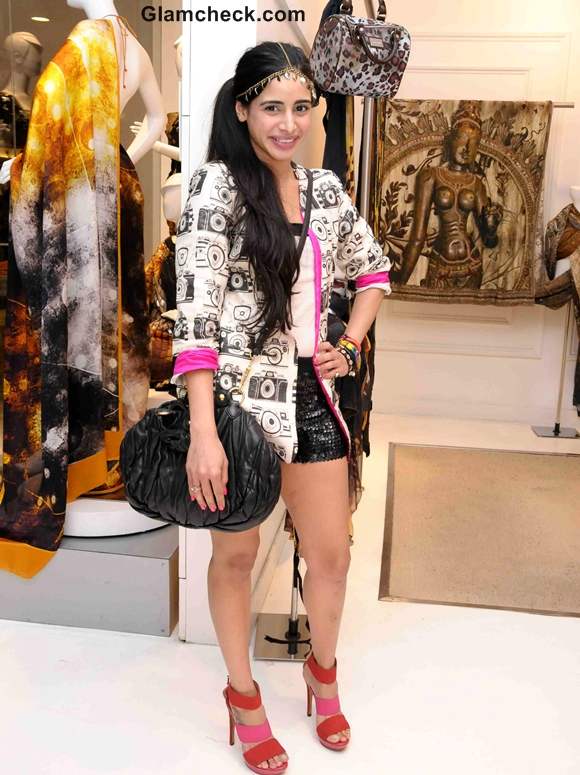 Late Rakesh Mehra's daughter, Soniya Mehra attended the event wearing a fun Masaba Gupta camera-printed jacket and black sequined shorts. She accessorised her look with a maang-tika and colour-blocked high-heels.
Tisca Chopra and Sonia Shetty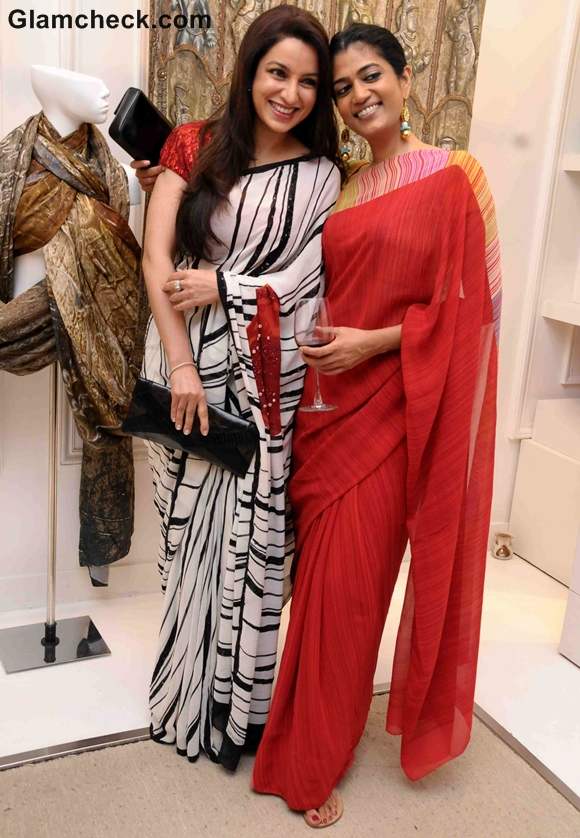 Actress Tisca Chopra wore a stunning black & white sari with a red blouse and paired it with an over-sized black clutch. Sonia Shetty was seen wearing a red sari at the event.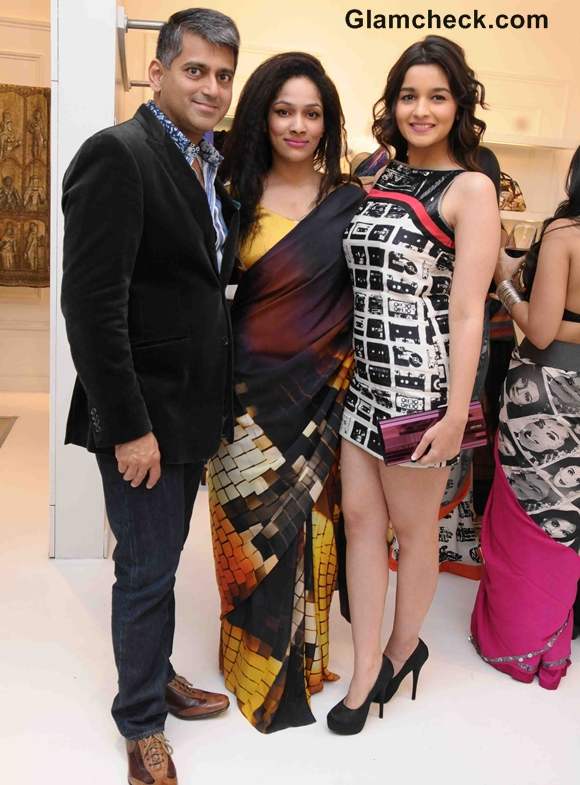 Sanjay Kapoor, Masaba Gupta andAlia Bhatt at Masaba as Satya Paul director announcement in Mumbai
We have seen Masaba's ox printed saris and jackets, color-blocked saris, etc on Bollywood celebs before, but now; she is all set to dress the women who swear by the Satya Paul and its previous head designer, Puneet Nanda. We expect the designer to head Satya Paul on the fashion frontier and introduce the 9-yards of pure fashion to the youth of India. Masaba Gupta has a long way to go and we wish her all the best!
IANS