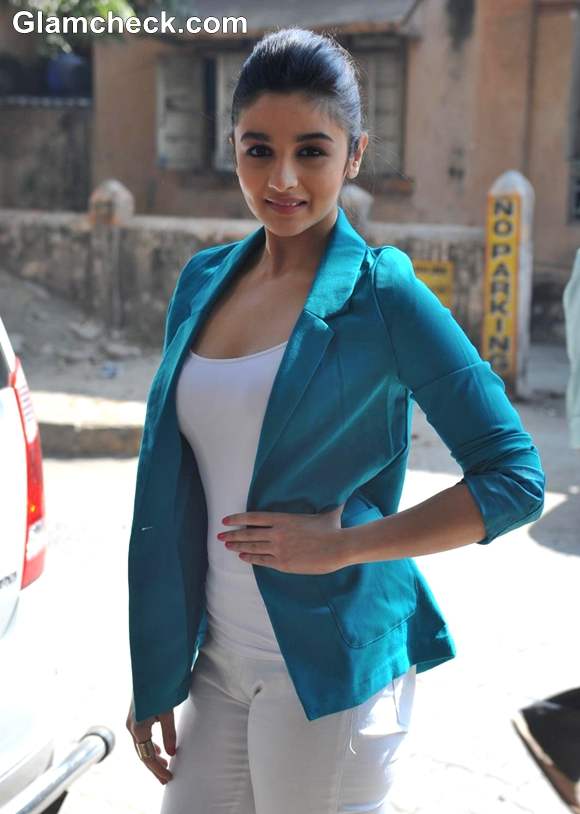 Alia Bhatt at 2013 Stardust Awards Announcement
Bollywood actress Alia Bhatt was one of the beauties who announced the Stardust Awards 2013 at a press conference at the Magna Lounge in Mumbai. Alia stood out thanks to her use of one of the biggest trends of the winter – a colorful blazer.
Her look
Casual Chic
What she wore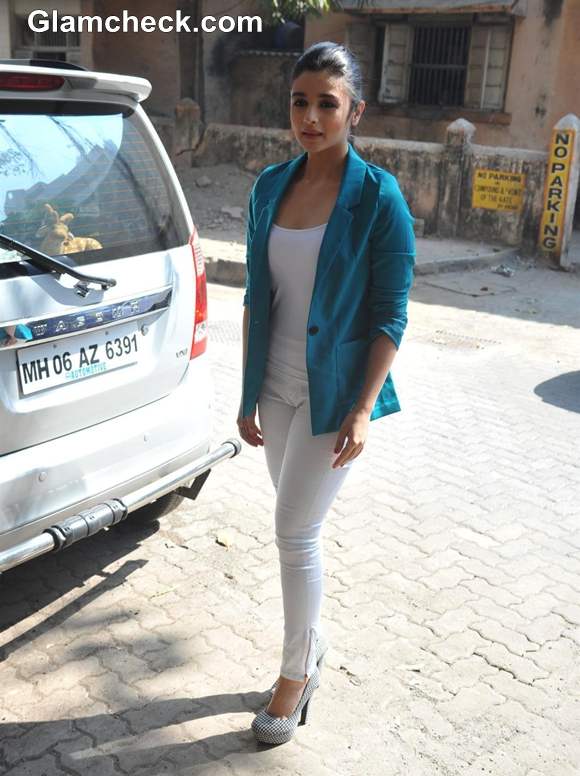 Alia Bhatt casual style 2013 Stardust Awards Announcement
Alia accentuated her slim figure in a pair of white skinny pants and a white blouse. The piece de resistance was the gorgeous teal jacket she wore over the basic ensemble which went beautifully against all that pristine white.
We love the polka dot pumps she accessorized with – they are a charming addition to her outfit. Her only other accessory was a gold cuff ring.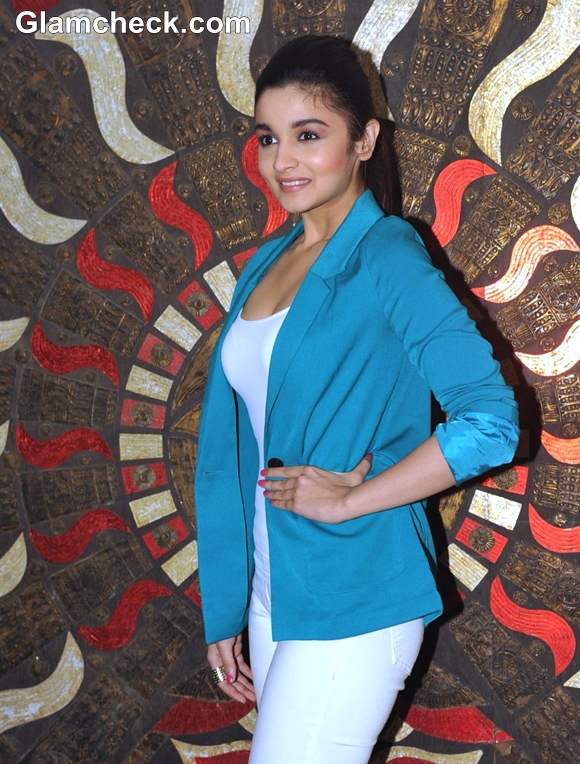 Alia Bhatt 2013 Stardust Awards Announcement
She styled her straight long hair half-up, half-down and finished off with fuchsia nails and dark eyes.
The Stardust Awards announcement comes on the heels of the Filmfare Awards. While the upcoming one is not as huge a deal as the latter, we're still pretty hyped to see what the lovely ladies will be wearing to the big event.
IANS