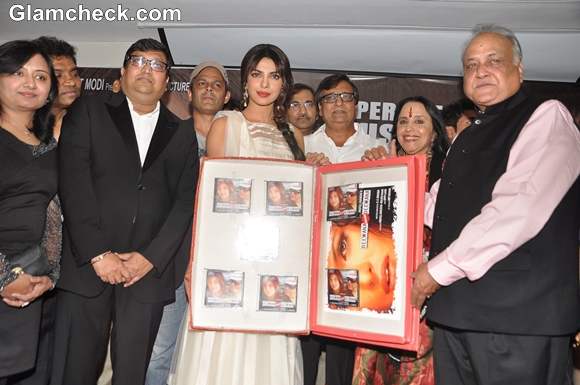 Priyanka Chopra at Launches Deewana Main Deewana Music in Mumbai
Bollywood actress Priyanka Chopra was at the Raheja Classique Club in Mumbai to launch the music of her latest film "Deewana main Deewana". She looked fabulous, of course. If you claim that Bollywood fashions are not for regular folk, take a leaf out of Priyanka's style book, starting with this one.
Her Look
Demure Glamour
Priyanka Chopra white anarkali suit 2013
What she wore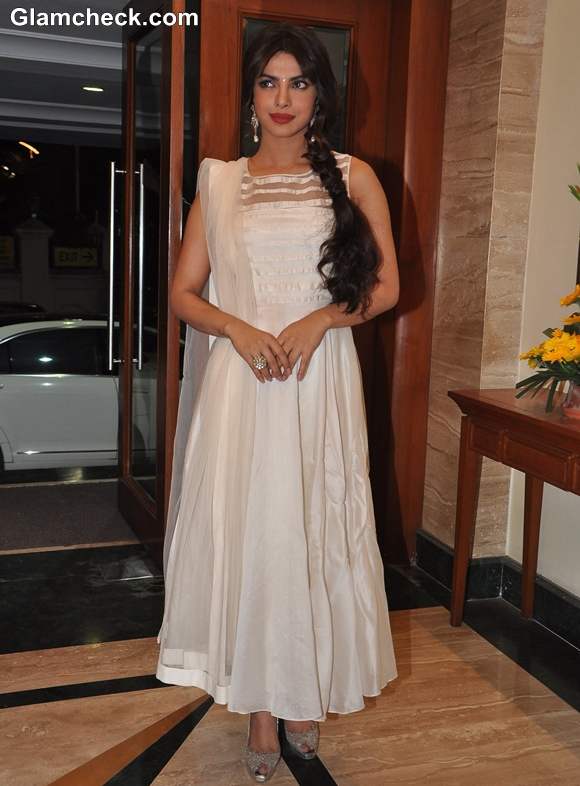 Priyanka Chopra in white anarkali dress 2013 'Deewana Main Deewana'
Traditional looks can be very sexy, as Priyanka proves quite definitively. She wore a plain white anarkali suit with striped detailing on the bust. The outfit was accessorized with danglers, a cocktail ring and silver sequinned peep-toes.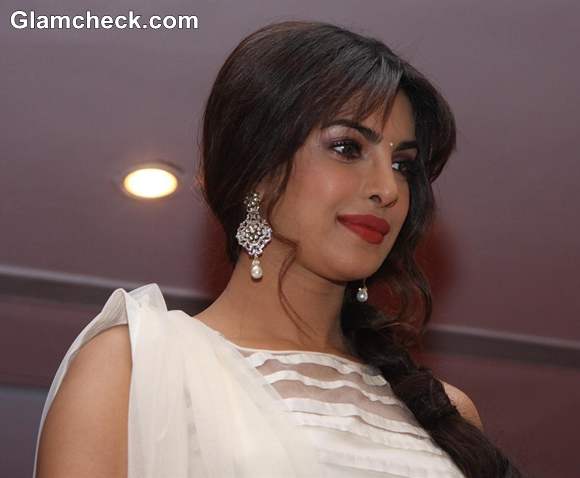 Priyanka Chopra hairstyle 2013
Simple enough, no? It is her styling of this look which is most inspiring though.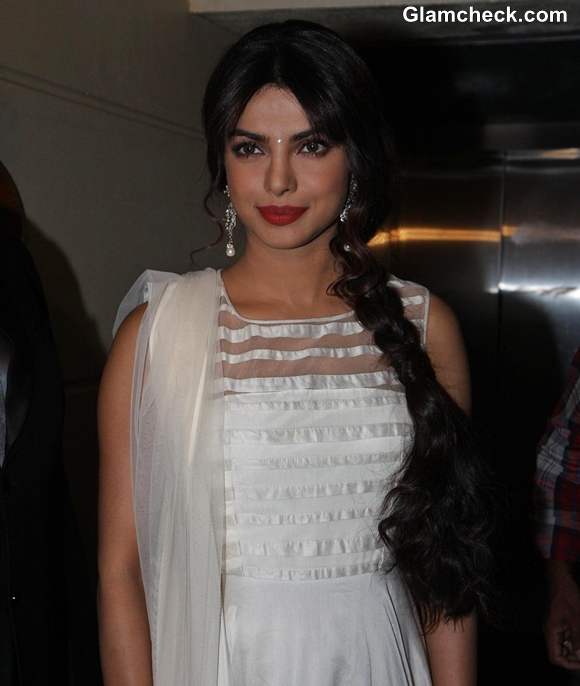 Priyanka Chopra 2013 traditional look 'Deewana Main Deewana'
Her hair was styled in a curly side braid with several tendrils left loose around her face to lend a lovely softness and to frame her gorgeous makeup.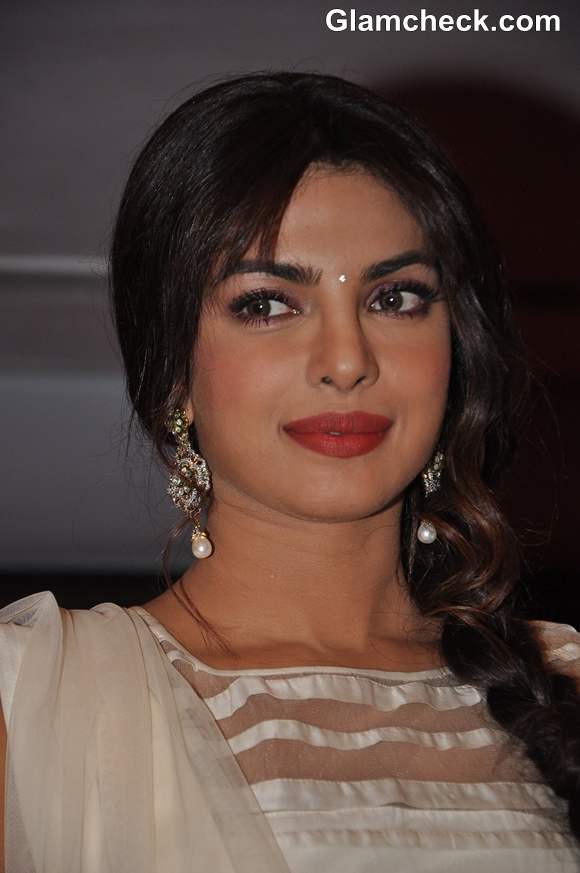 Priyanka Chopra hairstyle makeup 2013 traditional look
First, there are her bold red lips – always a great choice for a white ensemble. Next, take note of her shimmery pink eye shadow which added a delicate, feminine appeal to her sharply mascarraed lashes.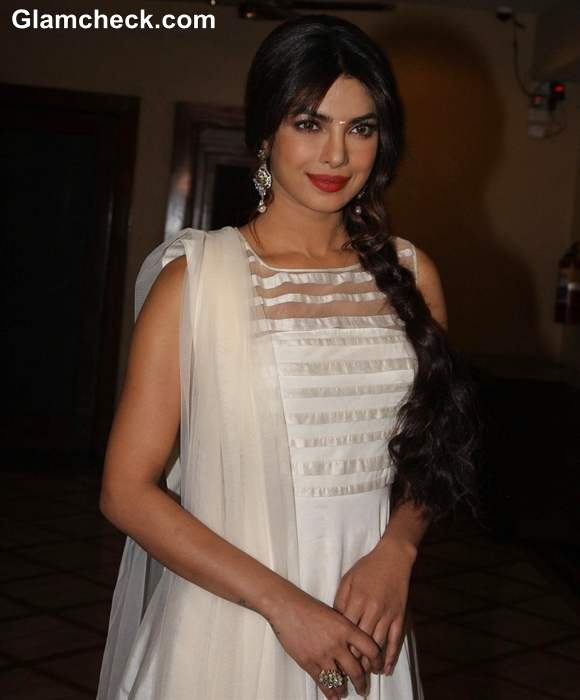 Priyanka Chopra movie 2013 'Deewana Main Deewana'
A dusting of blush and an elegant sequinned bindi complete the look.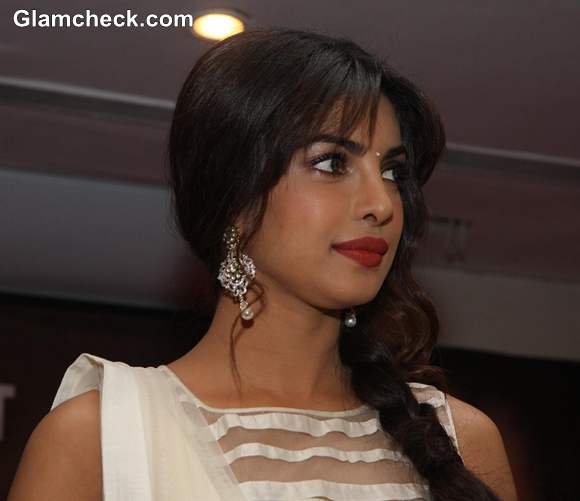 Priyanka Chopra 2013
IANS