Designer Vaishali Shadangule, commonly known as simply Vaishali S, showed off her bold and beautiful collection at the Wills Lifestyle India Fashion Week Autumn/Winter 2013 in New Delhi, India on March 17.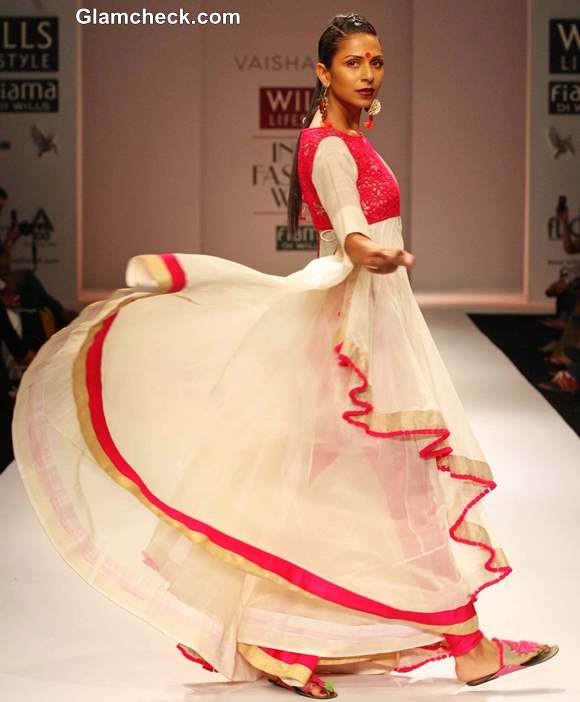 Vaishali S Collection at WIFW Fall-Winter 2013
Flows, twirls and swirls – Vaishali's designs were femininity personified. She employed handwoven cotton fabrics from Madhya Pradesh and Maharashtra which are responsible for the cool feel and the smooth lines that are the signature accents of this collection.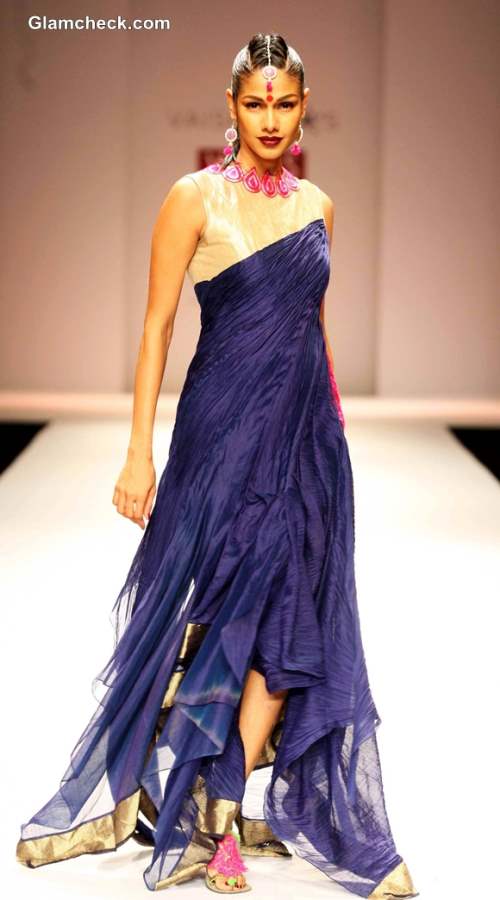 WIFW Fall-Winter 2013 collection by Vaishali S
Bright shades of pink, red, blue, orange and gold made an expressive, joyful, life-affirming statement. Although several of the outfits were traditional Assamese with a makeover, there were also quite a few dresses which left a mark. Asymmetrical hemlines lent both flirtiness and grace while subtle embroidery added depth.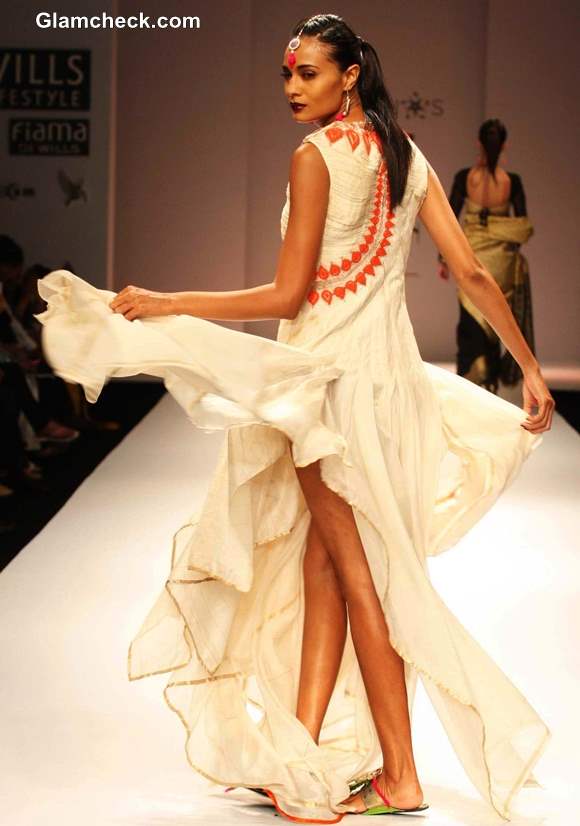 Vaishali S at WIFW Fall-Winter 2013
All the models wore colorful hair accessories with earrings that matched exactly. Very cute and so chic! Flat colorful sandals in shades of neon green and orange were a delightful addition to the ensembles.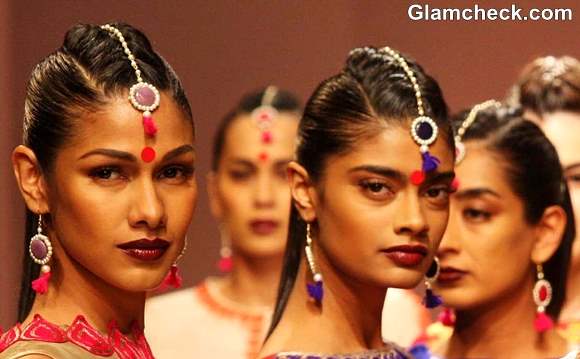 Hair Makeup Trend at WIFW Fall-Winter 2013
The makeup focussed on the lips, borrowing from the plum and wine red family. Large circular bindis played a quintessential role in proclaiming the ethnic identity of the line. Sleek ponytails with texture on the crown completed the look.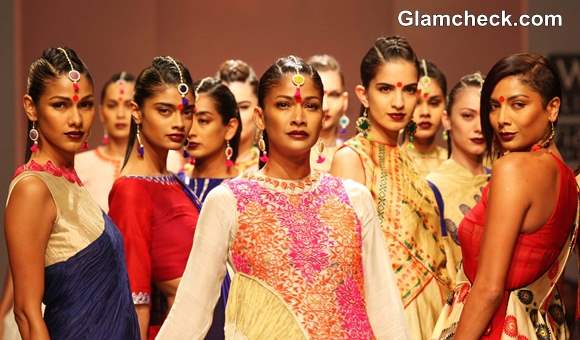 WIFW Fall-Winter 2013 Vaishali S Collection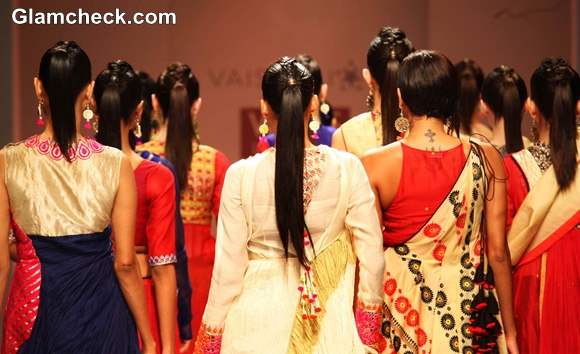 WIFW Fall-Winter 2013 Vaishali S show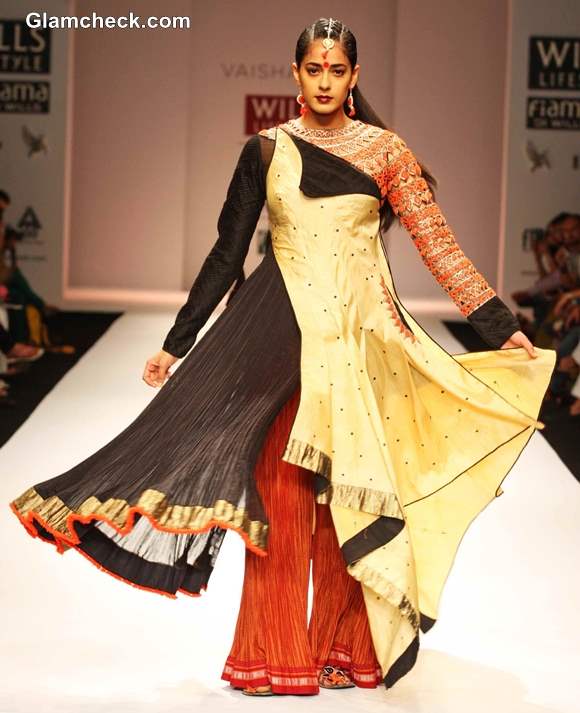 WIFW Fall-Winter 2013 Vaishali S
Indian Photo Agency