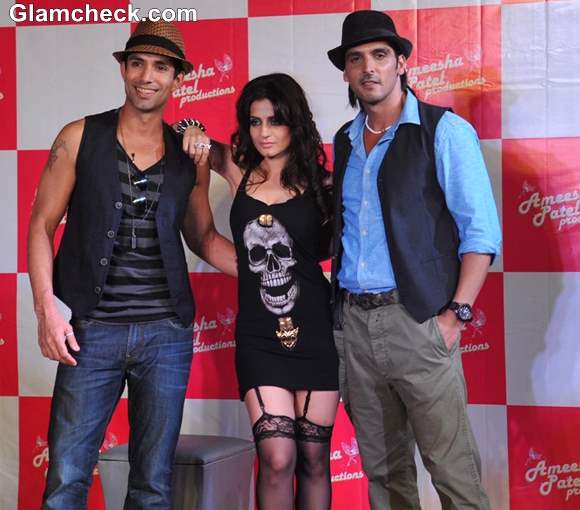 Ameesha Patel's Desi Magic First Look
Bollywood actors Sahil Shroff, Ameesha Patel and Zayed Khan launched their new film "Desi Magic" in Mumbai recently. The film is the first poster to come out of Ameesha's production house – Ameeesha Patel Productions – which the sultry beauty setup in 2011 with close friend and business partner Kuunal Goomer.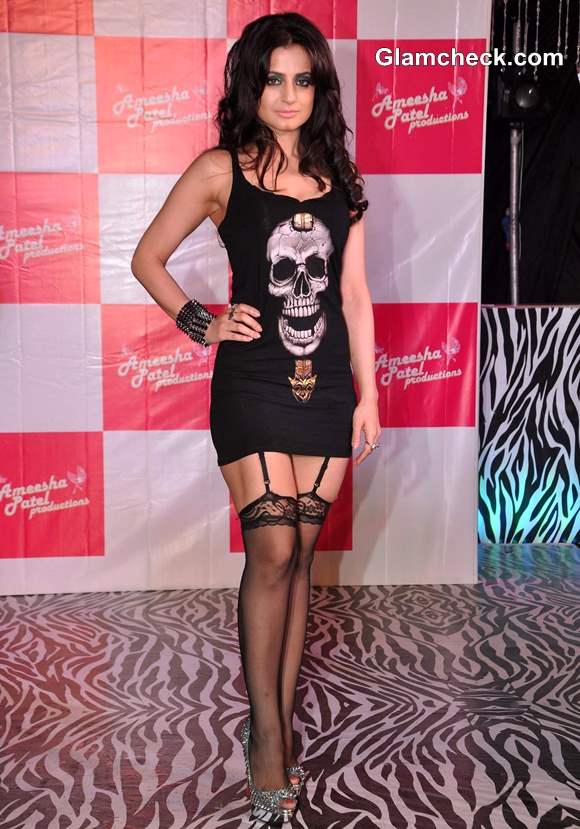 Ameesha Patel at 'Desi Magic' First Look
It's been awhile since we saw Ameesha on the big screen. Although she has taken up guest roles in a few films, Desi Magic is her first major role in years. It is also the first time she will be playing a double role. And she will also be seen shaking a leg to dance queen Madhuri Dixit's hit number Ek Do Teen. That's a lot of new things for her to be taking on in just one movie and she's dealing with it all with great aplomb.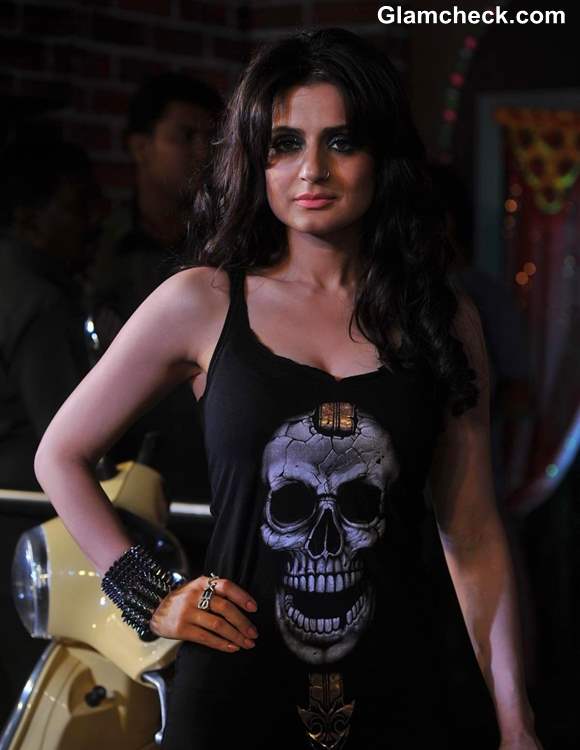 Ameesha Patel 'Desi Magic' 2013
Indeed, she even seemed to be in an experimental mood at the launch. She sported a very sexy little black dress with a large skull print, pairing it with stockings and silver sequinned peep-toes. Her makeup and accessories were dark and Gothic, testament to her evolution as a person and a professional.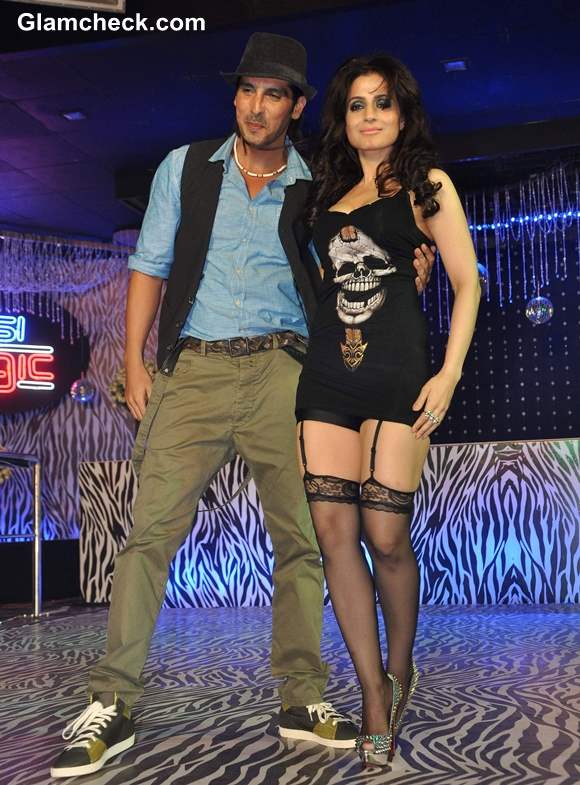 Ameesha Patel & Zaid Khan in 'Desi Magic'
Ameesha stars in the film alongside Randhir Kapoor and Zayed Khan. The trio performed a little skit which presented an interesting peek into what Desi Magic will be like. There was a lot of chemistry and spunk, which predicts good things for the venture.
IANS