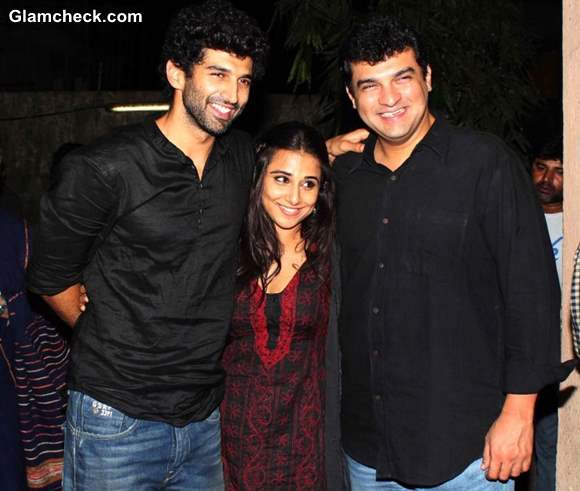 Bollywood actress Vidya Balan showed support for her brother-in-law Aditya Roy Kapoor by attending a special screening of his new film "Aasihqui 2".
Her Look
Traditional
What she wore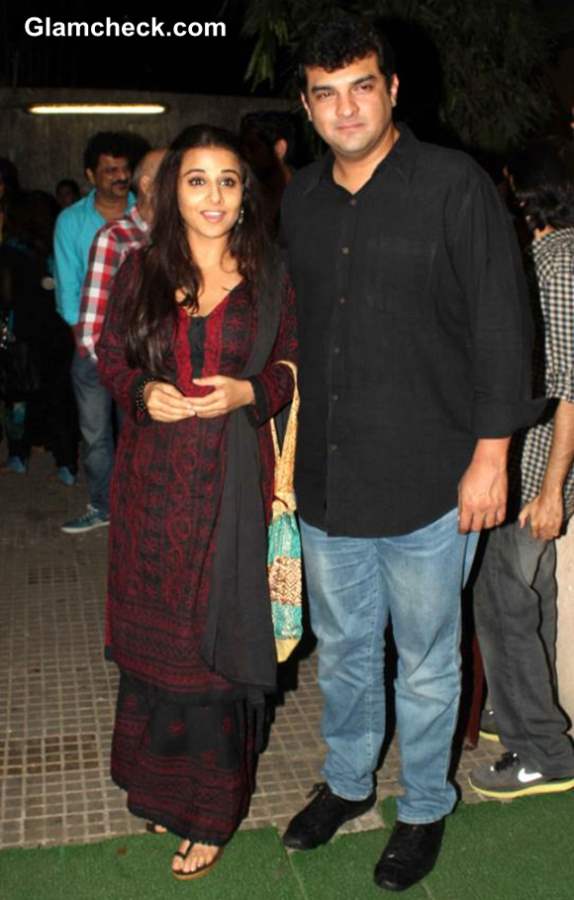 Vidya Balan with husband Siddharth at 'Aashiqui 2' Special Screening
If you've been getting a tad weary of Vidya's predictable saris, then you're in for a treat. She took a different route with a black kurta lehenga with maroon embroidery.
The colors were quite pretty and she looked equally so. Or maybe she was in a really good mood because she was glowing!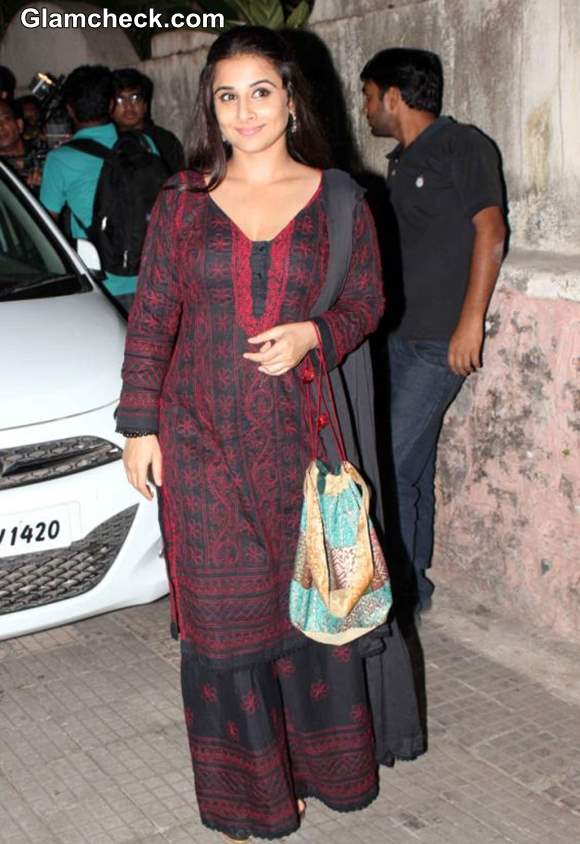 Vidya Balan at 'Aashiqui 2' Screening
She accessorized with black flat sandals, quite predictable, but also spruced things up with a blue and gold handbag.
Again, we're tempted to think that there was more to her look than just the clothes, hair and makeup that day because there was truly something special about her even though she wore simple makeup and styled her hair simply too – half-up, half-down.
Vidya was accompanied by hubby Siddharth Roy Kapoor. Other celebs at the event included Mansi Joshi Roy, Udita Goswami, Mohit Suri, Arjan Bajwa, Mukesh Bhatt and Vishesh Bhatt, among others.
The movie releases April 26 and seems to be one worth catching because it has received good reviews from those who've watched it, including Vidya who said it made her laugh, cry and really feel for the characters.