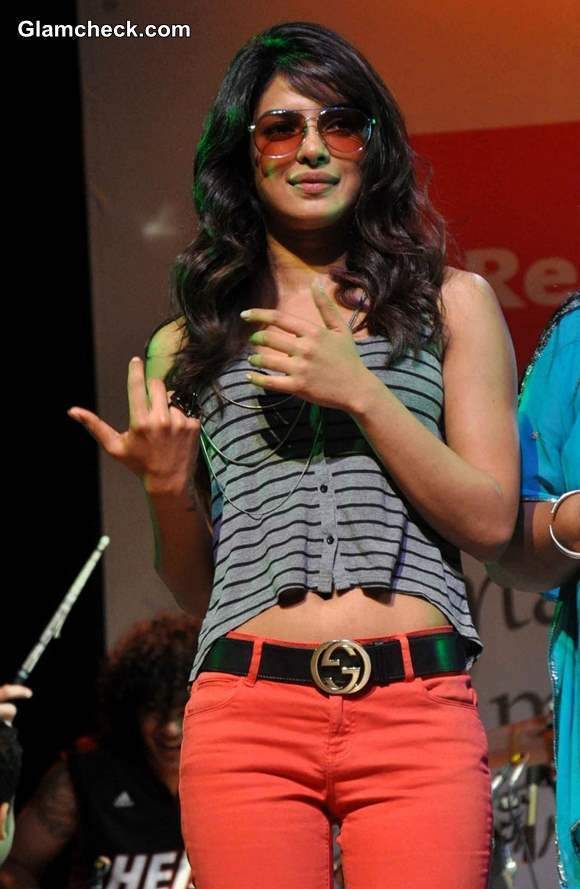 Former beauty queen, B-town celeb and singer Priyanka Chopra was at the St. Andrews Auditorium in Mumbai on 12th May for the Muzicworks event organized by Samantha Edwards, who just happens to be Priyanka's vocal teacher.
Priyanka Chopra at MuzicWorks Event 2013
It was a relatively low-key but fun-filled musical evening. Priyanka definitely seemed to be having a good time as she interacted with a few kids there and got up on stage with Samantha.
Her look
Spunky
What she wore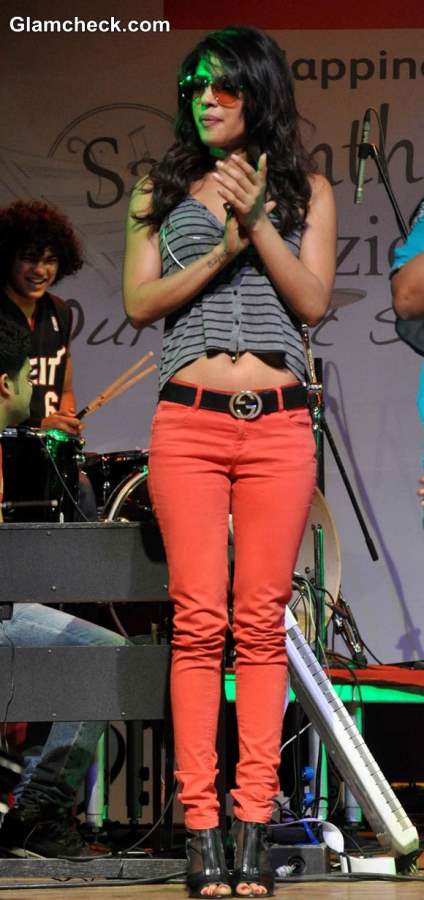 Priyanka Chopra in Colored Denims
Priyanka showed off her slim figure (slimmer now thanks to the rigorous physical training she's going through for her upcoming film on Mary Kom) in a pair of coral jeans and a striped sleeveless tee tucked in at the back so that it appeared cropped from the front.  A smart black belt contrasted beautifully against the summery hue of the bottoms.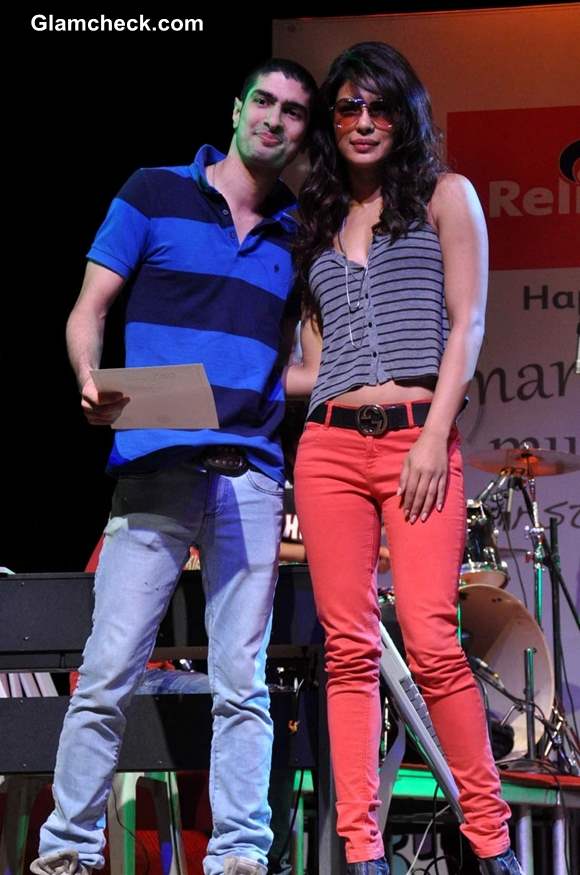 Priyanka Chopra hot in Colored Denims
She rounded off her ensemble with black peep-toe booties, plain silver chains and retro sun glasses.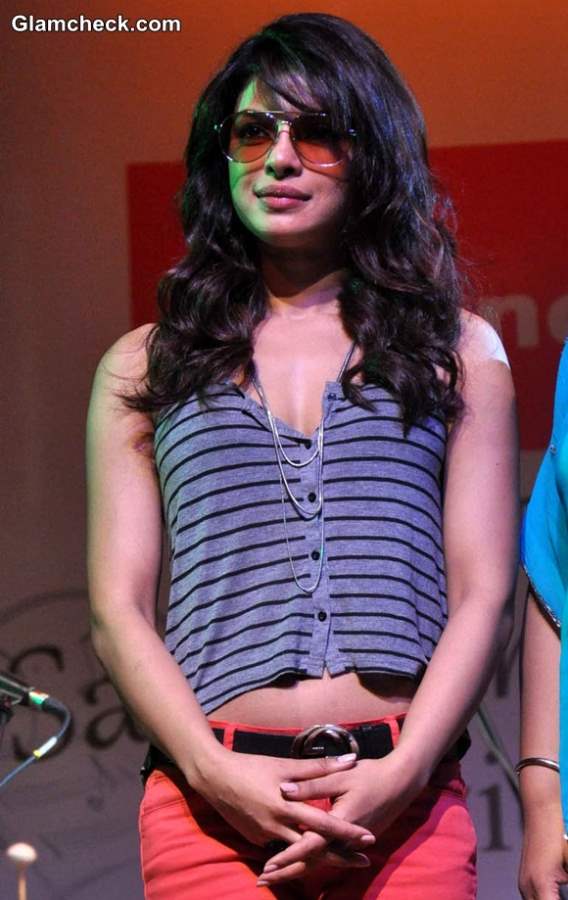 Priyanka Chopra 2013 Hairstyle & Makeup
Curly hair with fringes grazing her brow completed her look. 
IANS