When a brand as big as Vogue Eyewear steps into the Indian market, you can bet that anyone who gives a fig about fashion will be there. Bollywood actress Deepika Padukone, who is the ambassador for the brand, played host for the evening in Mumbai on June 17.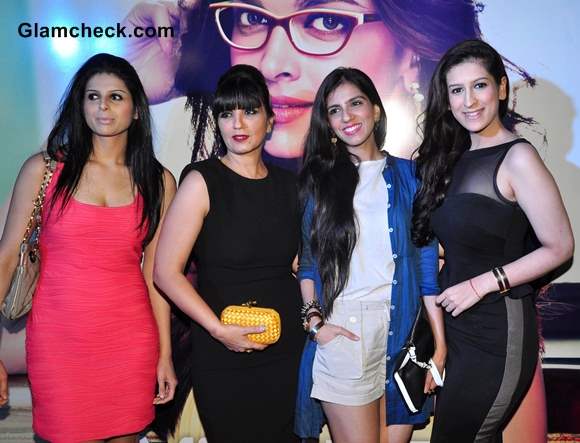 Celebs at Vogue Eyewear Launch
Meanwhile, other celebs were also in attendance including Bollywood actress, model and singer Shibani Dandekar, and fashion designers Nishika Lulla and Neeta Lulla.
Shibani Dandekar looked both incredibly cute and sexy in an electric blue jumpsuit with spaghetti straps and a V-shaped slit on the neckline.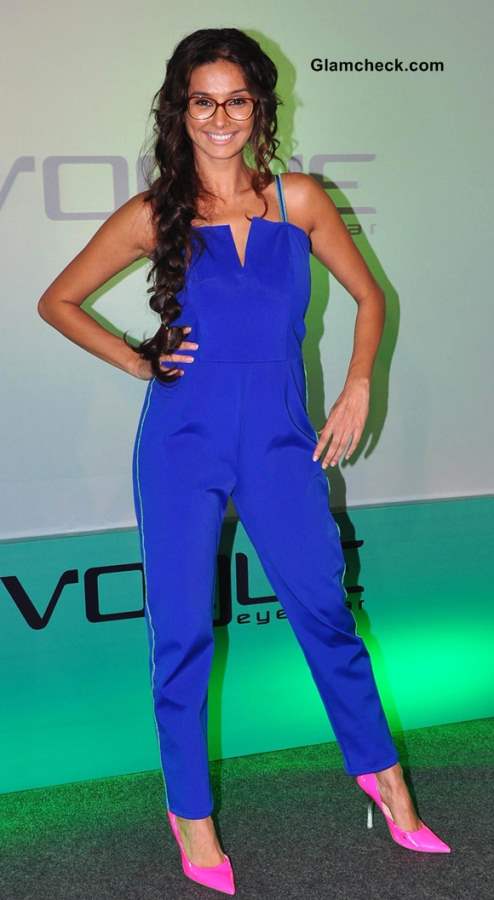 Shibani Dandekar Vogue Eyewear Launch
Her neon pink pumps were the perfect accessories to tie the look together as were the dual-tone (brown and yellow) frames that she was sporting, presumably from the new collection at the event.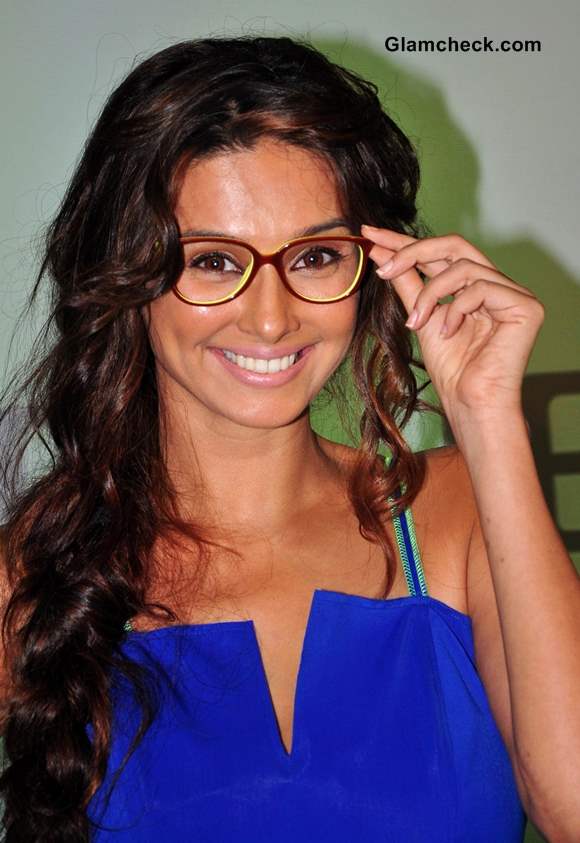 Shibani Dandekar at Vogue Eyewear Launch
A chunky, curly side braid, ice pink lippie and brown liner completed the ensemble. What a fun and sexy look!
Nishika Lulla teamed khaki shorts with a high-neck white blouse and added a pop of color and elan with a blue thigh-length overcoat. Loving her monochrome handbag.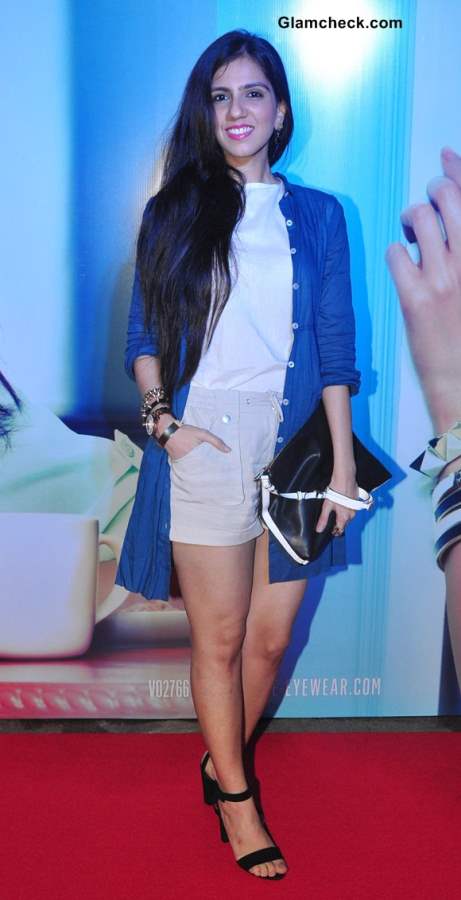 Nishika Lulla at Vogue Eyewear Launch
The other accessories were pretty standard – black ankle-strap heels, multiple wrist accessories including a couple of studded bracelets, a gold cuff bracelet and a gold watch. Pink lips and wavy, side-swept hair completed her look.
Neeta Lulla, meanwhile, was all elegance, prim and proper with a bit of a wild streak.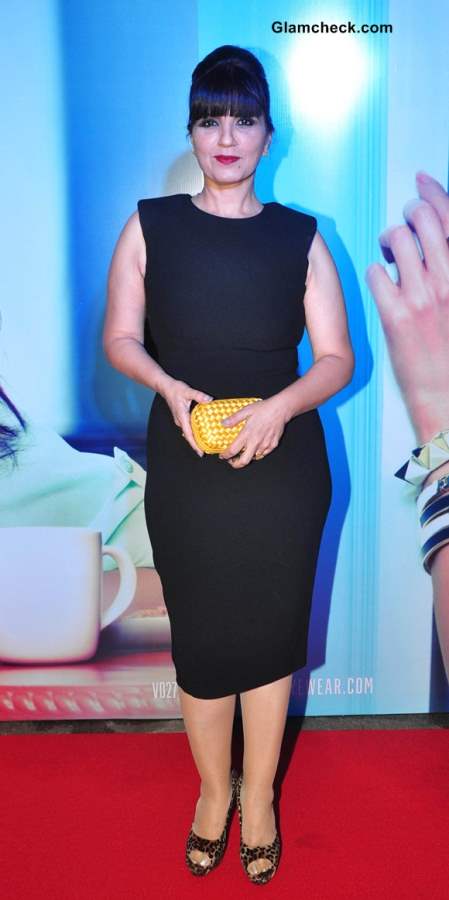 Neeta Lulla at Vogue Eyewear Launch
She wore a just-below-the-knees sleeveless black dress, accessorizing with a lively yellow clutch, stud earrings and animal print peep-toes. Don't miss her uber-glam silver mani-pedi.
Her styling of the look is timeless too – a plum red lippie, smokey eyes, and a voluminous updo with her blunt bangs combed forward – giving it all a picture-perfect finish. 
Indian Photo Agency