A glowing, lissom Deepika Padukone was the show-stopper at what was clearly the most thrilling display of Indian couture at the PCJ Delhi Couture Week 2013 in New Delhi, India on August 4.
Her Outfit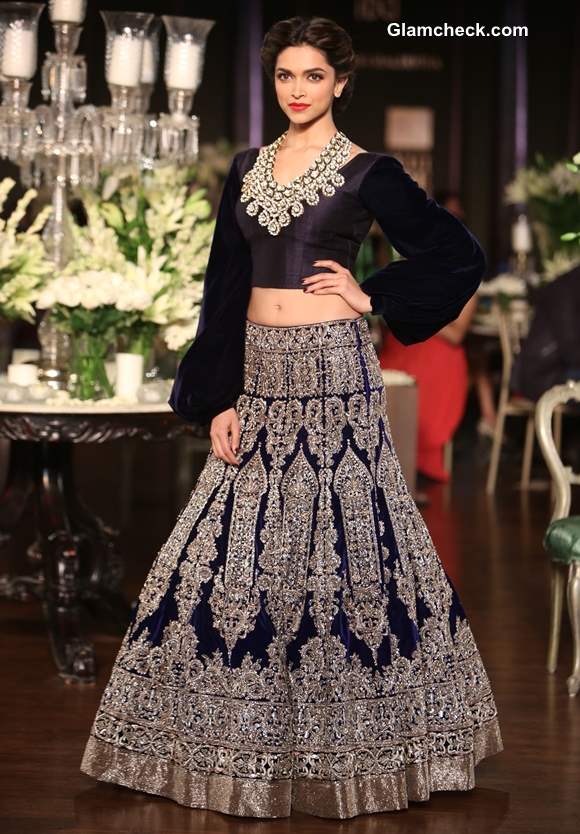 Deepika Padukone for Manish Malhotra at Delhi Couture Week 2013
The dusky damsel was oozing delectable royalty as she walked down the runway for ace designer Manish Malhotra. Her ensemble – a midnight blue lehenga choli – was transcendental in true Manish Malhotra style.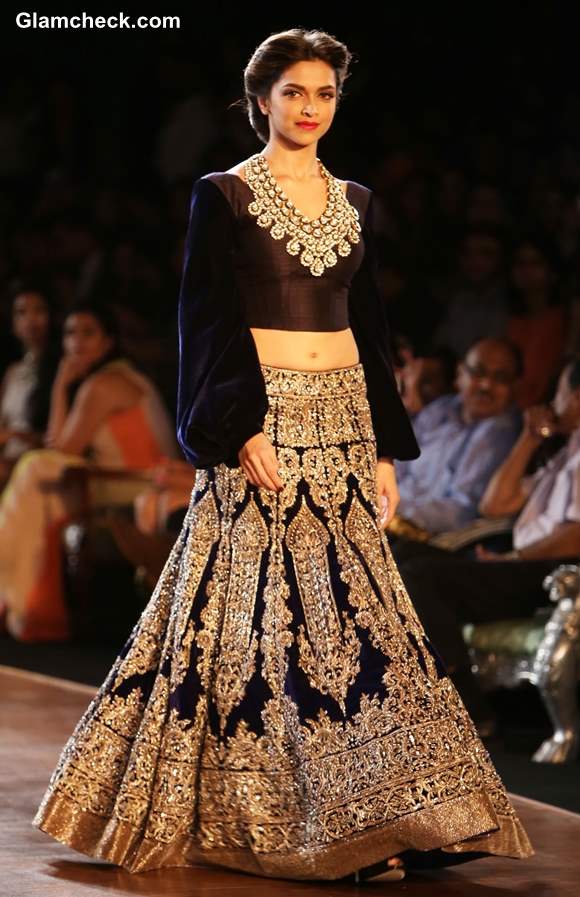 Deepika Padukone Showstopper at Manish Malhotra Show Delhi Couture Week 2013
The choli was a simple affair in velvet with full bell sleeves, sans embellishments, reaching almost to her belly button. The lehenga was, of course, the piece de resistance. It was heavily embroidered in zardozi from the waist right to the hem. The patterns of the embroidery had a decidedly Victorian feel – a primary inspiration point for this entire collection, actually.
Accessories and Styling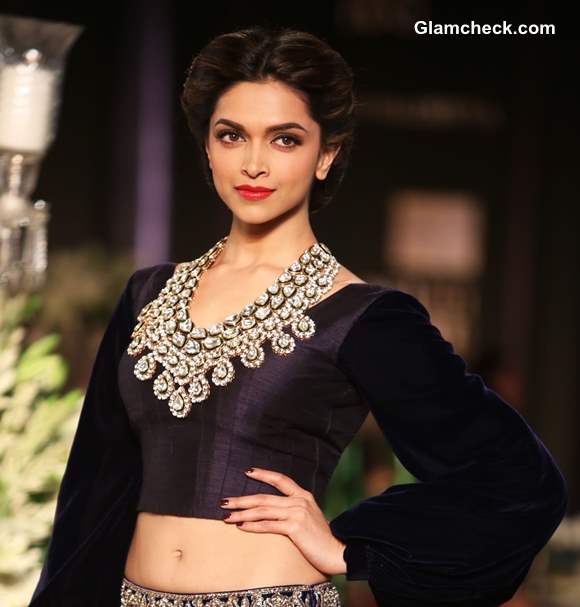 Deepika Padukone for Manish Malhotra Delhi Couture Week 2013
The look was completed with a very elaborate silver and diamond kundan necklace, black peep-toes by Christian Louboutin, red lips and a retro updo.
There have been plenty of stars on the runway at the PCJ this year, but they all pale in comparison to this beauty and this ensemble!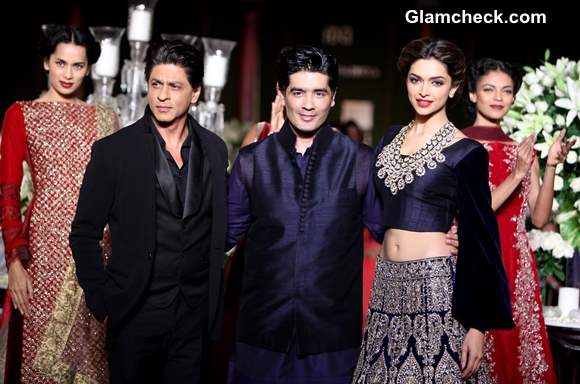 Manish Malhotra Delhi Couture Week 2013
Manish himself complemented the show-stopper in a matching blue kurta with black pants.
Deepika wasn't the only one turning heads on the runway at Manish's show though. Her co-star from her upcoming film Chennai Express joined her too. Actor Shahrukh Khan accompanied his on-screen love interest down the ramp in a black pantsuit with a black shirt and black waistcoat, looking as dapper as ever.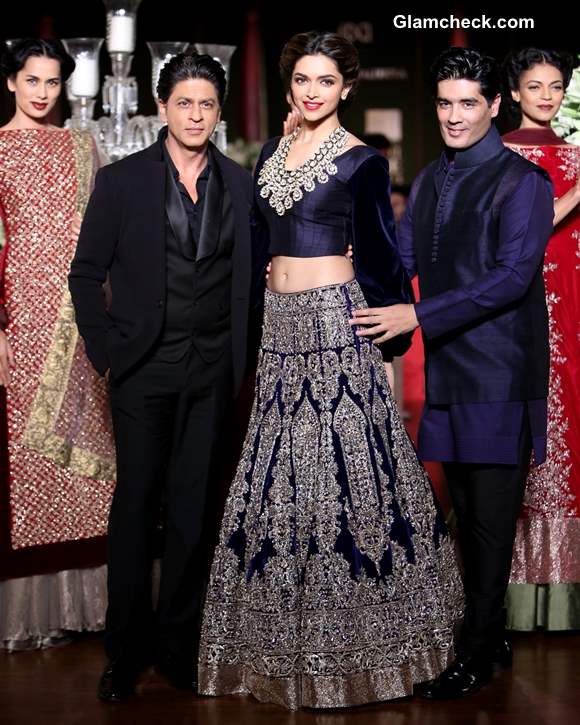 Deepika Shrukh for Manish Malhotra Delhi Couture Week 2013
Although she is no stranger to the runway, having started out as a model in Delhi several years ago, Deepika said she was very excited about walking for Manish because his presentation had a global feel and international standards. She likened his runway to a fashion show in Milan, a high but deserving compliment indeed!
Image: Indian Photo Agency