Bollywood actors Taapsee Pannu, Rana Daggubati and Kajal Agarwal walked the ramp for jewellery designer Moni Agarwal during the India International Jewellery Week (IIJW) 2013 at the Grand Hyatt in Mumbai, India on August 5.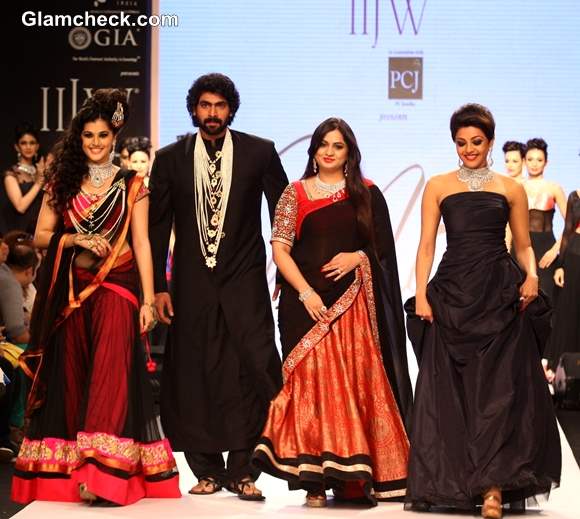 IIJW 2013 – Moni Agrawal – Tapsi Pan, Rana Dagubatti, Moni Agrawal and Kajal Aggarwal
Entitled The Voyage of Sat Lada, Moni's collection was inspired by books and travel. Indeed, there seemed to be romance, adventure and a story behind each of the lovely jewellery pieces on that ramp. The collection pulsed with an Indian vibe with infusions of international flavour as well. The models wore lehenga cholis and strapless evening gowns in varying shades of black and pink, designed entirely by Shravan Kumar.
Silver filigree chokers embellished with gemstone central pieces were an integral part of this collection as were multiple-strand necklaces fashioned from pearls and interspersed with pendants. Some of these multiple-strand ones were worn on the back rather than the front, making back jewellery a trend to look out for on the red carpet.
Hand and hair ornaments were also making a statement, ornamental and intricate pieces that enhanced hairstyles and magnified the grace of the hands.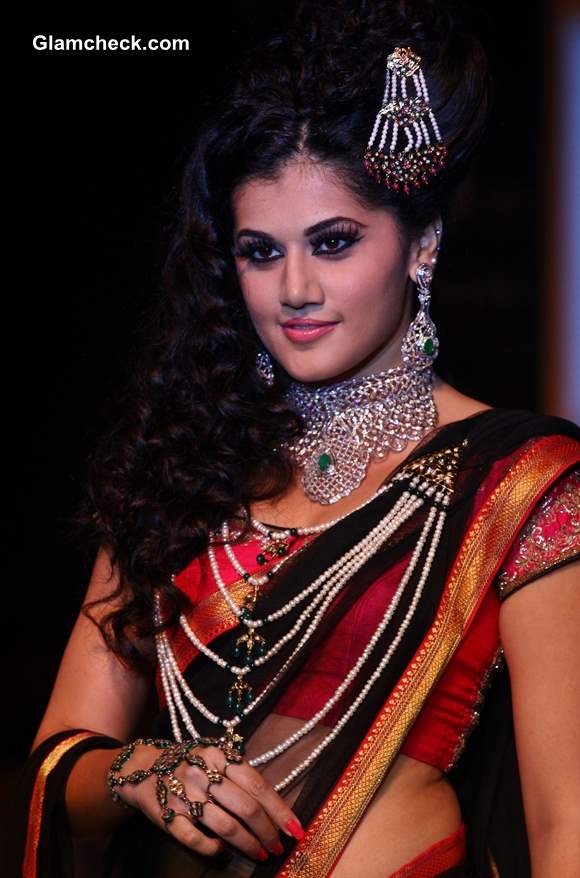 IIJW 2013 – Moni Agrawal – Tapsi Panu
Taapsee opened the show sporting one of almost everything that the collection had to offer – a silver filigree choker with matching dangle earrings, a multiple strand necklace, a gorgeous ring bracelet and a pearl hair ornament.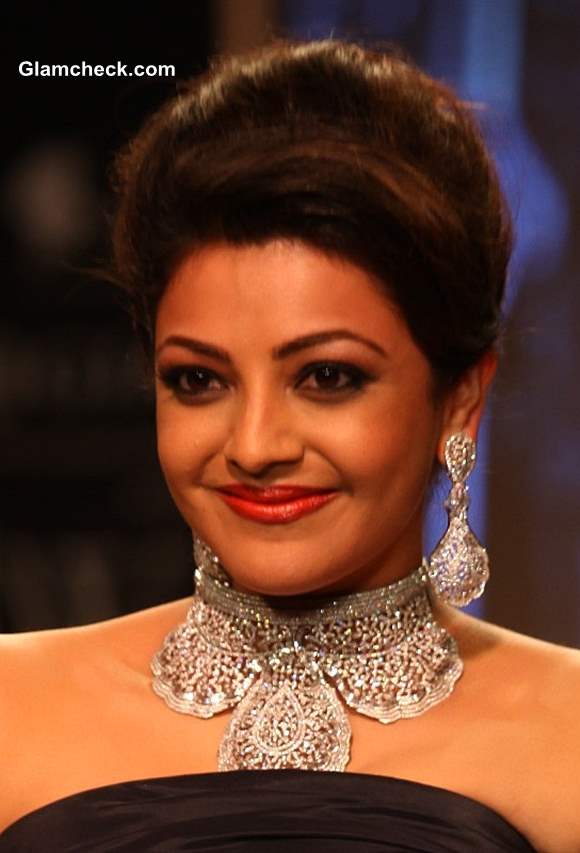 IIJW 2013 – Moni Agrawal  – Kajal Aggarwal
Kajal was one of the show-stoppers, the penultimate stunner to sashay down the runway in an eye-catching filigree choker of burnished silver with matching earrings.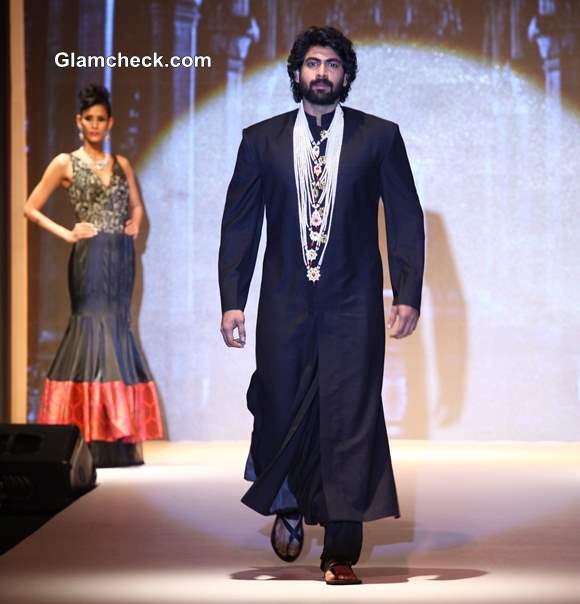 IIJW 2013 – Moni Agrawal – Rana Dagubatti
Although a predominantly female presentation, it was Rana who was the show-stopper as he painted a brooding but very sexy picture in his black kurta-pyjama and a multiple strand pearl necklace that fell almost to his hips.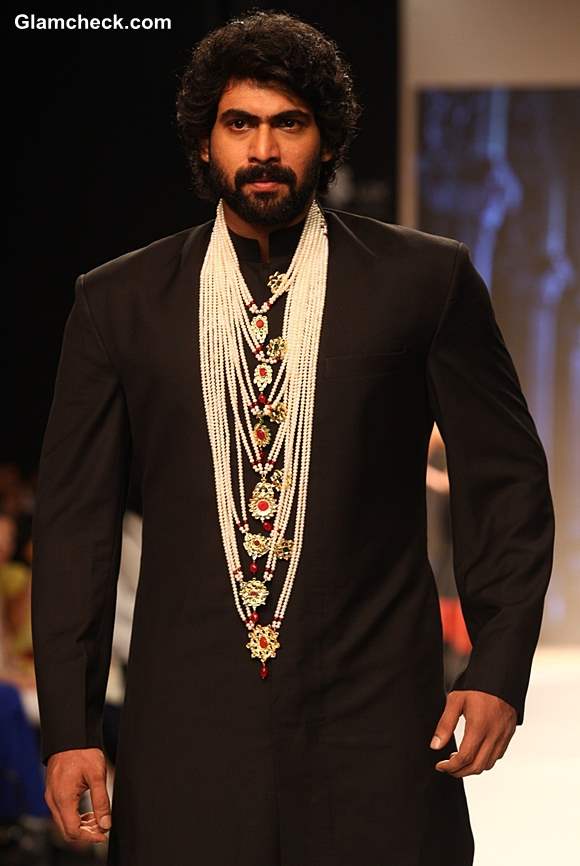 IIJW 2013 Rana Dagubatti for Moni Agrawal
When three celebrities walk down the ramp, the show is bound to be a success. But Moni's gorgeous collection could have stood on its own and it would have still wowed us just as much!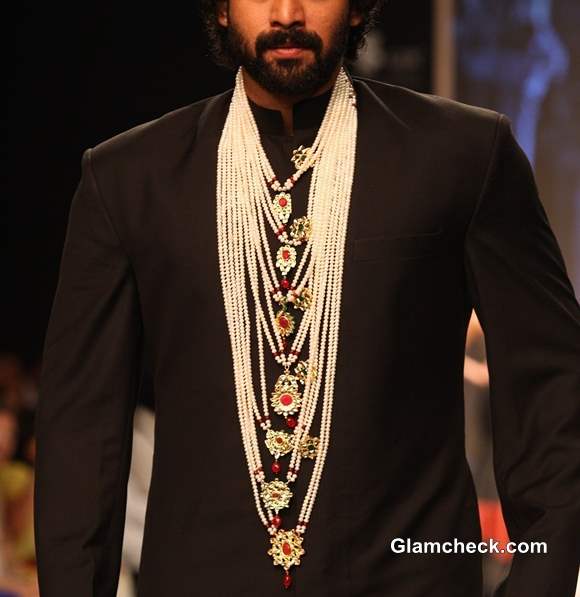 IIJW 2013 Rana Dagubatti at Moni Agrawal Show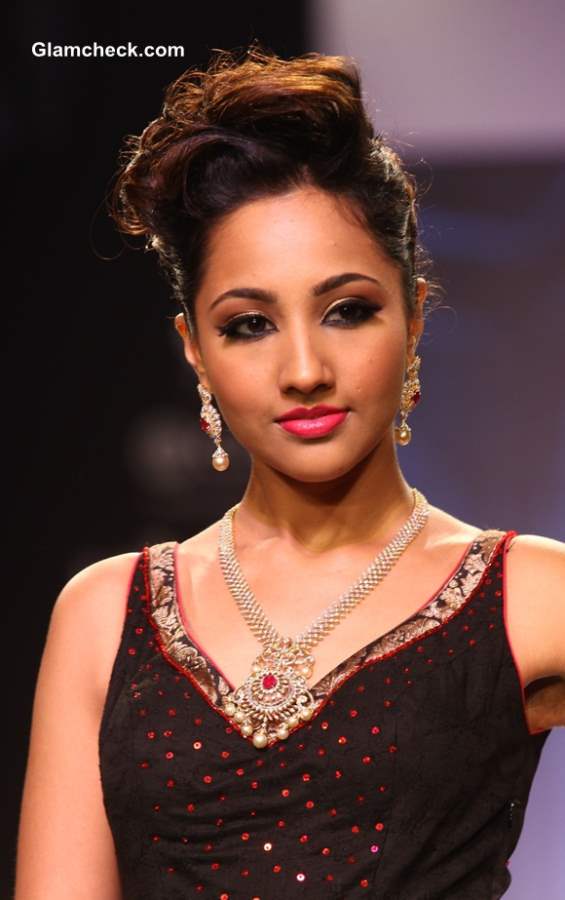 IIJW 2013  Moni Agrawal collection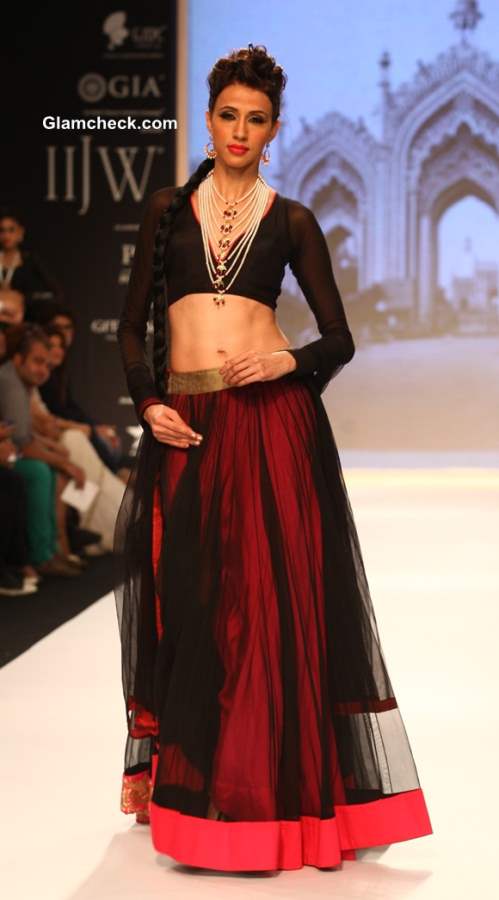 IIJW 2013 – Moni Agrawal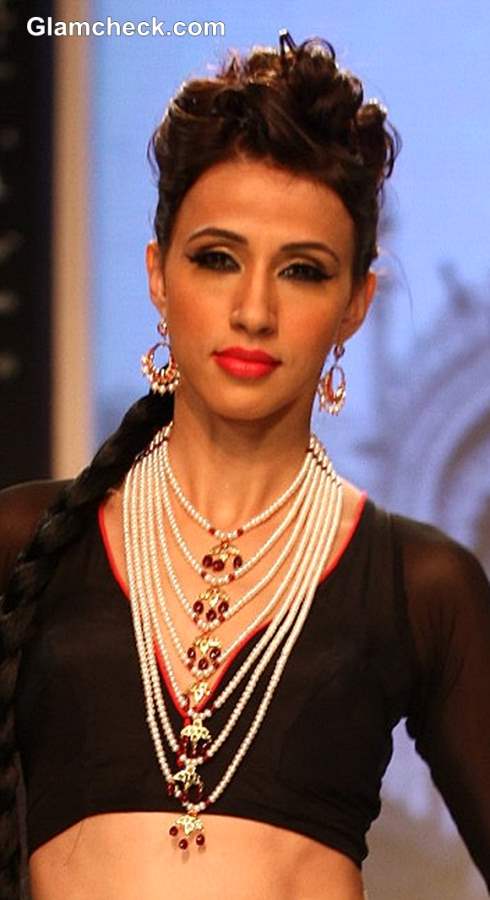 IIJW 2013  Moni Agrawal jewelry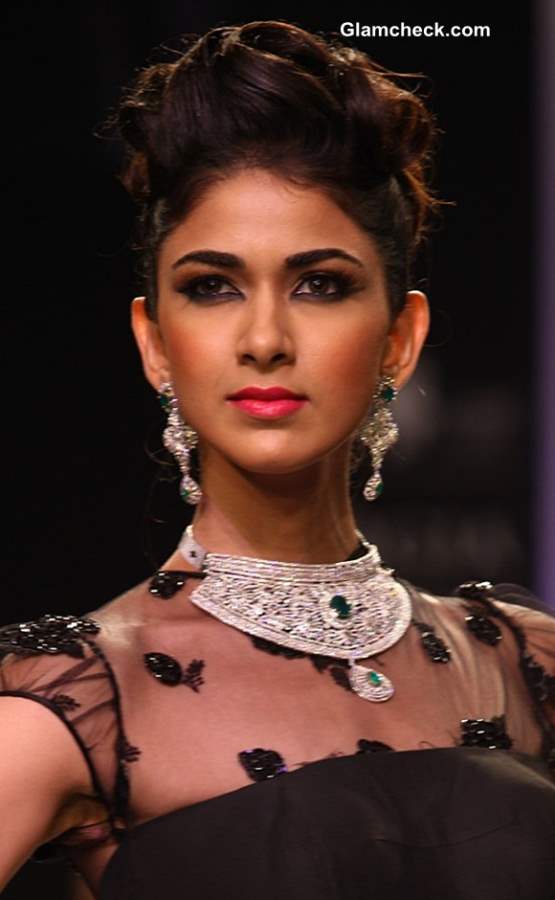 IIJW 2013  Moni Agrawal jewlery ollection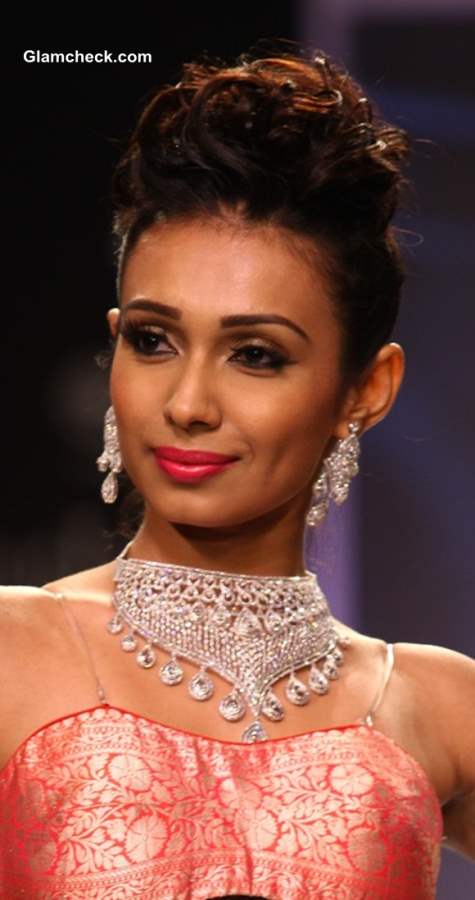 IIJW 2013  Moni Agrawal
Image: Indian Photo Agency