Charu Jewels showcased its lovely bridal jewellery collection on Day 3 of the India International Jewellery Week 2013 at the Grand Hyatt in Mumbai, India on August 6.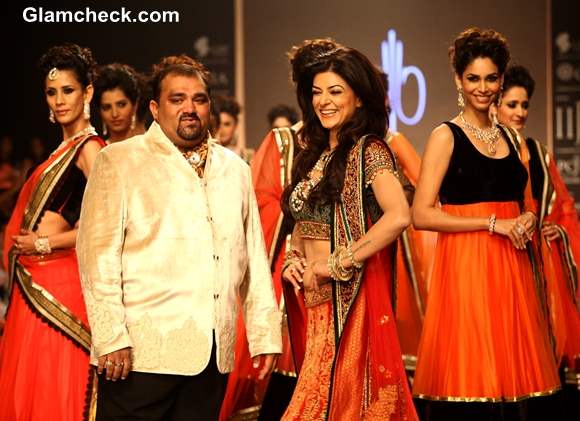 Charu Jewels at IIJW 2013 Day 3
The brand showcased some truly lovely pieces that any woman would lust after, bride or not.
Called Shades of Saffron, the collection included a variety of jewellery from earrings and pendants to heavy necklaces, statement rings and elaborate bracelets. Each piece was handcrafted, a feature that the brand prides itself on.
Their statement style was apparent in the bling that was modelled on the ramp. Although diamonds were the focus, crystals and gold along with other semi-precious and precious gems were also used.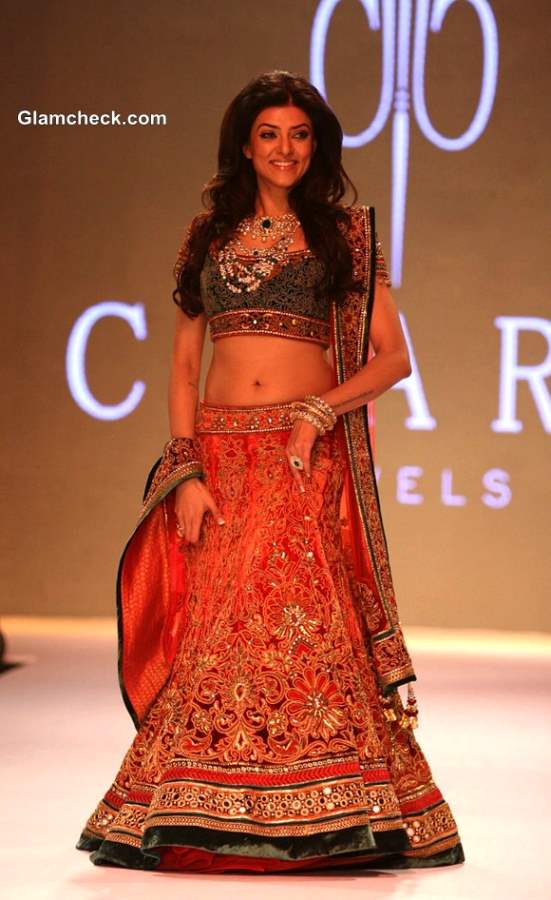 Sushmita Sen at IIJW 2013 for Charu Jewels
Former beauty queen Sushmita Sen was the show-stopper, making her way down the runway with COO of Charu Jewlels Nikhil Desai at the end to wild applause. Breath-taking hardly begins to describe her avatar.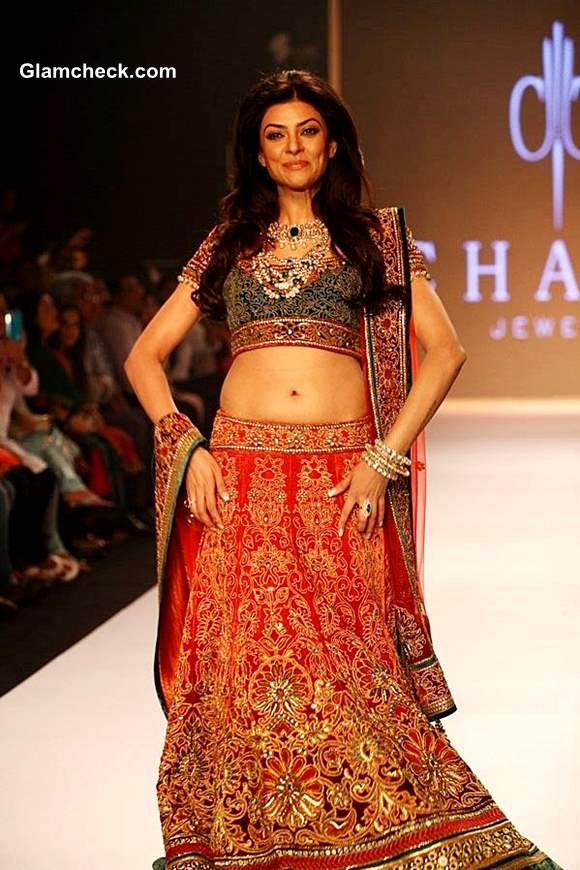 Sushmita Sen for Charu Jewels at IIJW 2013 – Day 3
Wearing a zardozi lehenga choli by Sumit Dasgupta and looking as beautiful as ever, she modelled a diamond necklace with a large emerald in the center, further strands of pearls and gems falling to the bust. She also wore a number of bangles and several finger rings from the collection.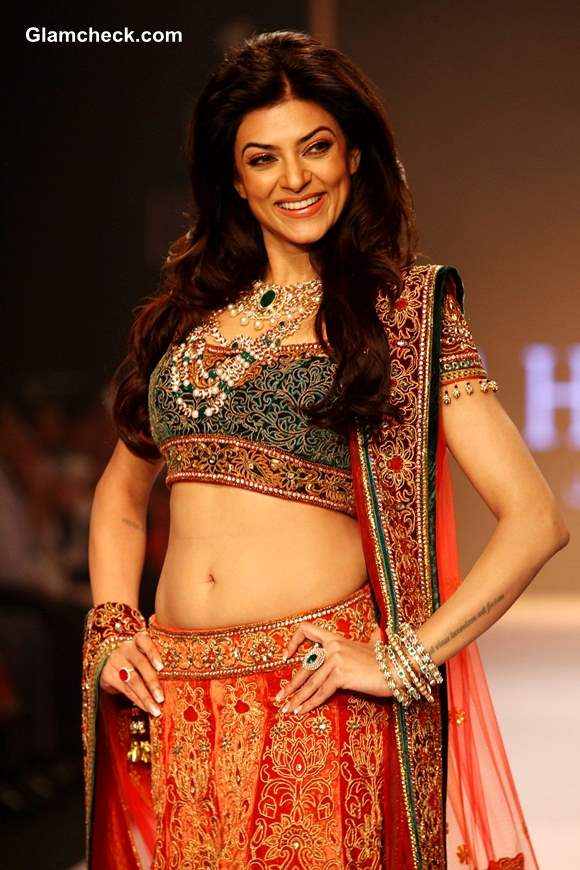 Sushmita Sen at IIJW 2013 Charu Jewels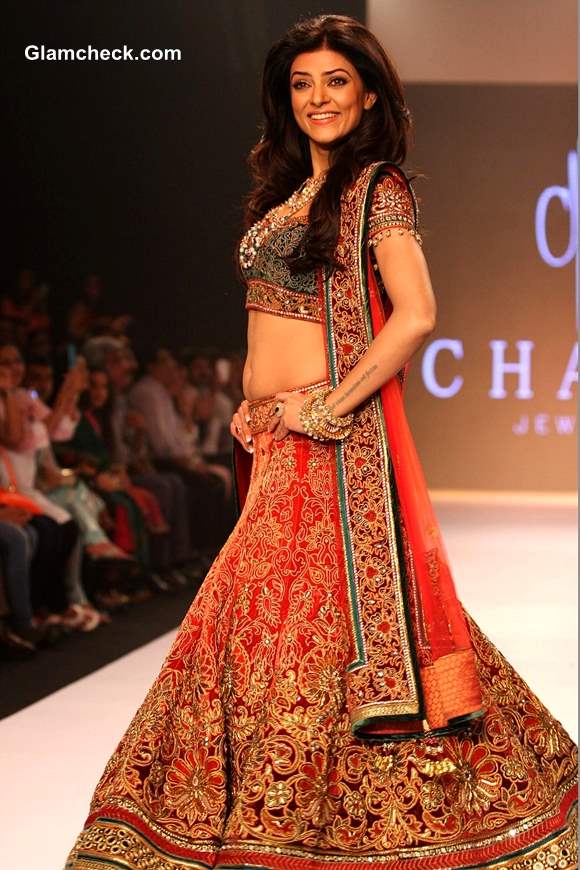 Sushmita Sen at IIJW 2013 Charu Jewels day 3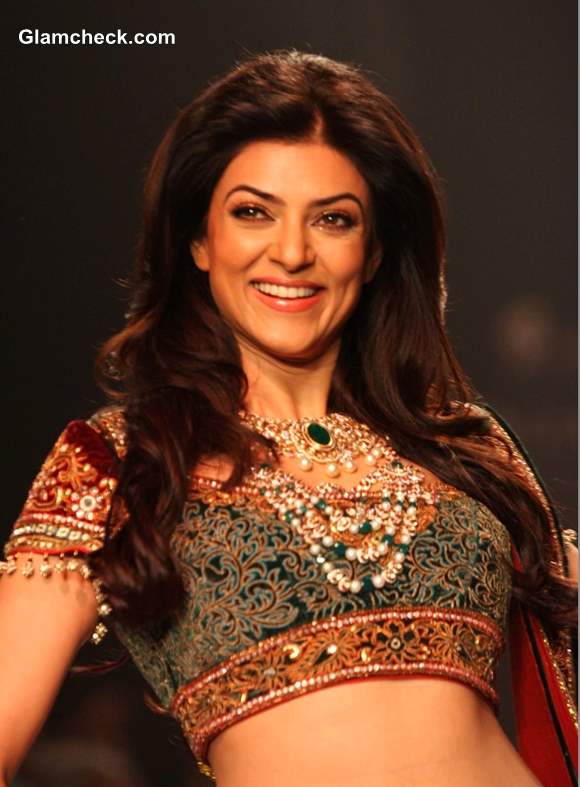 Sushmita Sen IIJW 2013 Charu Jewels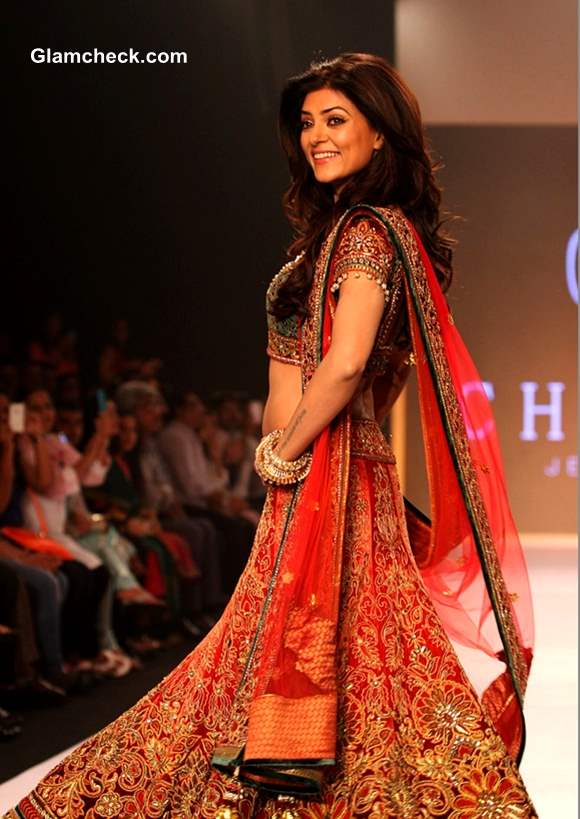 Sushmita Sen for Charu Jewels at IIJW 2013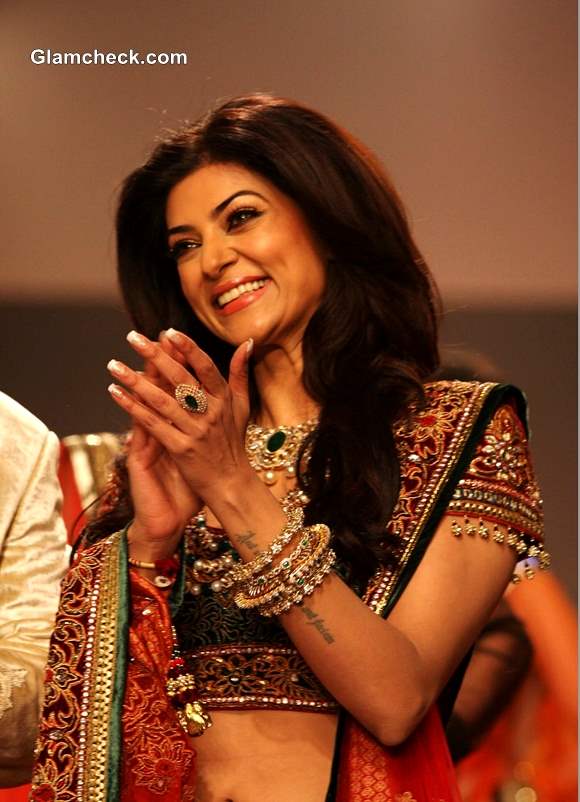 Sushmita Sen 2013
Image: IANS