The poster for Welcome Back, the highly-anticipated sequel to the 2007 hit comedy Welcome, was showcased in Mumbai, India on August 26 at a first look of the film with the main cast in attendance.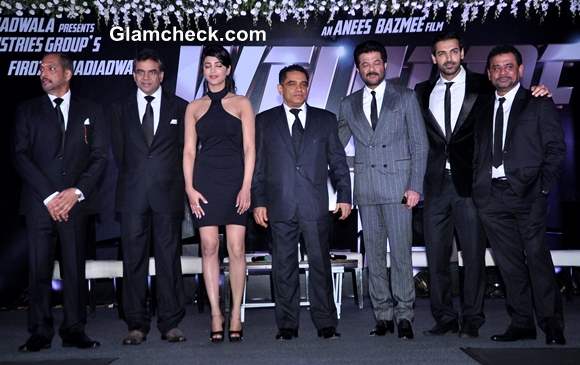 Cast of "Welcome Back"
Bollywood actors Anil Kapoor, Shruthi Haasan, John Abraham, Paresh Rawal and Nana Patekar, director Anees Bazmee and producer Firoz Nadiadwala were at the launch, and boy did these guys go all out to make this a formal affair. Anil wore a grey pin-striped suit with a black tie and white shirt. All the other fellas looked prim and proper in their black suits, with John going for a velvet blazer with satin lapels.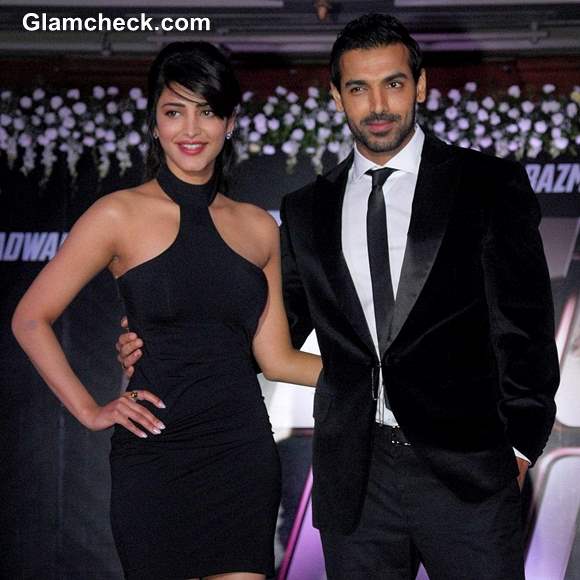 Shruthi Hassan John Abraham in 'Welcome Back'
Meanwhile, the leading lady of the movie was showing off her slim pins, toned arms and svelte figure in a hot little black dress with a halter neck. The hemline ended several inches above her knees, revealing those limbs we mentioned earlier. Black peep-toe heels served to elongate her legs even more.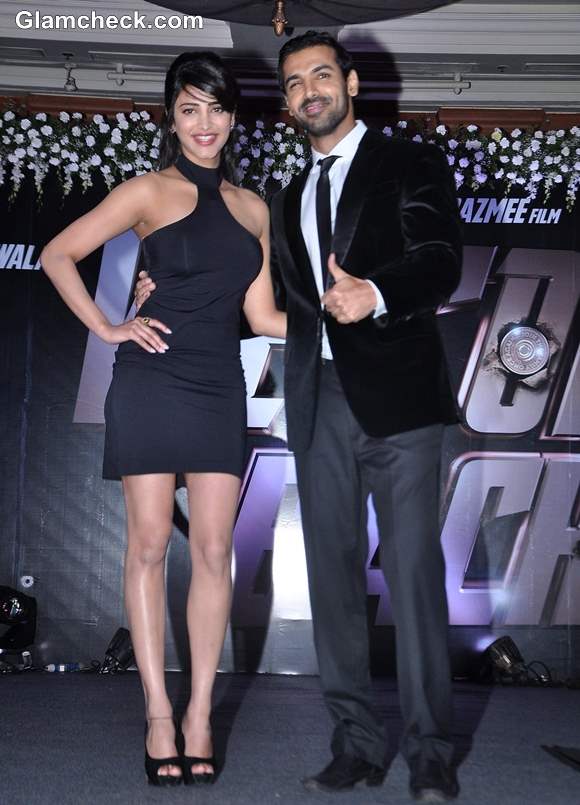 Shruthi Hassan and John Abraham in 'Welcome Back'
Her body was doing all the talking in this get-up, so she let it take center stage, avoiding all bling except for an understated black cocktail ring and tiny matching stud earrings. A half-up half-down hairdo with side-swept bangs and a subtle red lippie completed her look.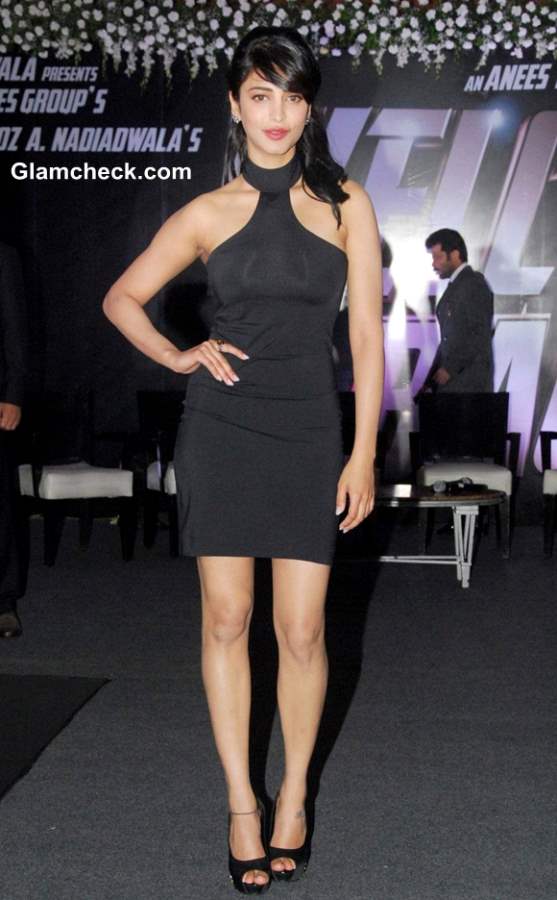 Shruthi Hassan in 'Welcome Back'
Kainaat Arora, Aruna Irani and Amitabh Bachchan also star in this movie but could not attend the first look, the latter because he is busy promoting his film Satyagraha.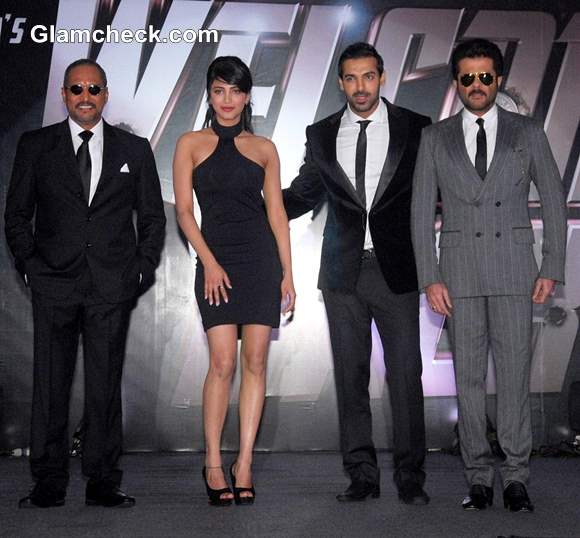 Start cast of 'Welcome Back' movie 2013
Although it has been on the cards for awhile, Welcome Back is only beginning shooting in Dubai this month as there were casting issues earlier. As you may know if you've seen Welcome, John and Shruthi are newcomers to the cast list replacing Akshay Kumar and Katrina Kaif who had leading roles in the original film.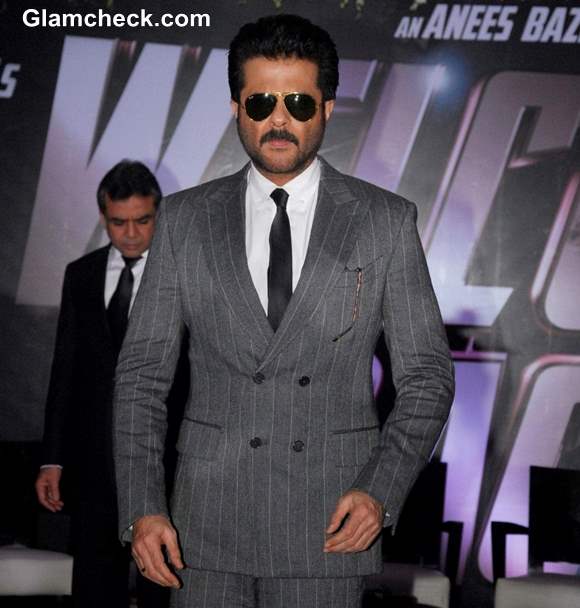 Anil Kapoor in 'Welcome Back' movie 2013
Since shooting has just begun, it will be awhile before we see a trailer. But the release date is expected to somewhere around the first quarter of 2014, provided there are no post-production hiccups. 
Image: IANS