The shooting for the super finale episode of much-loved dance reality show Jhalak Dikhla Jaa was bittersweet. Bitter because it will be months before the next season airs and it will be sorely missed by both fans and the show's creators. And sweet because of how amazing the episode is going to be.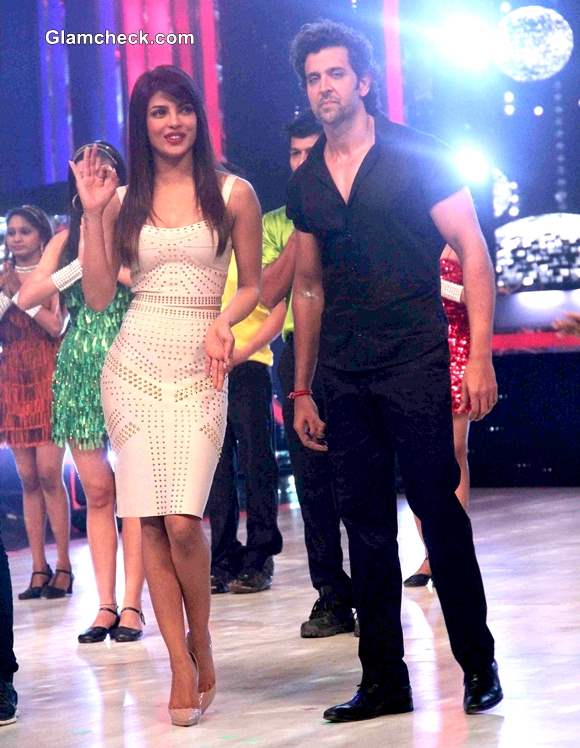 Hrithik and Priyanka Promote Krrish 3 on Jhaak Dikhlaa Ja Season Finale
Bollywood actors Hrithik Roshan and Priyanka Chopra were on the sets on September 12, 2013 to promote their upcoming film Krrish 3. They definitely stole the spotlight all evening, especially muscle-bound, drool-worthy hottie Hrithik, who just happens to be an excellent dancer and fit right in on stage.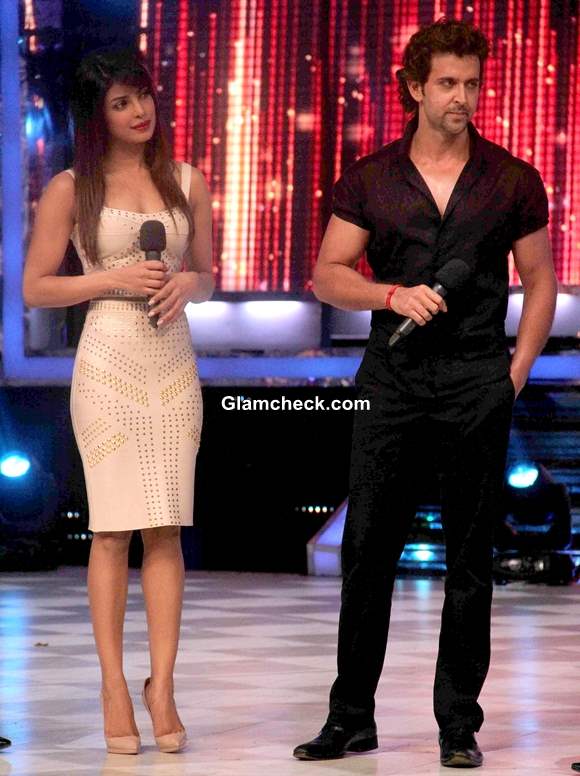 Hrithik and Priyanka on Jhaak Dikhlaa Ja Season Finale
It had been known for awhile that Hrithik was going to be on the finale show. The contestants were thrilled to have him on stage with Lauren Gottlieb claiming that he was her dream partner and she couldn't believe that he would actually be there. Her dream even came true as he took to the stage to match steps with her.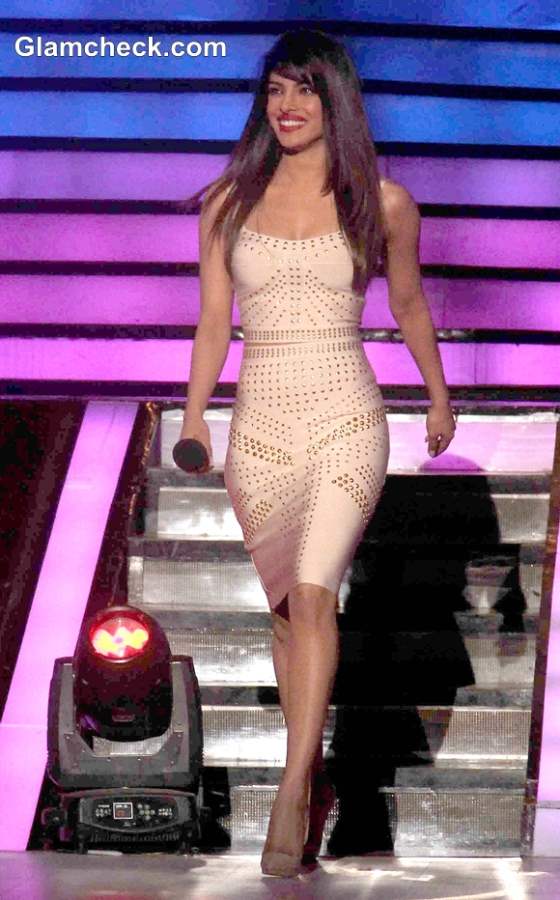 Priyanka Chopra on Jhaak Dikhlaa Ja Season Finale 2013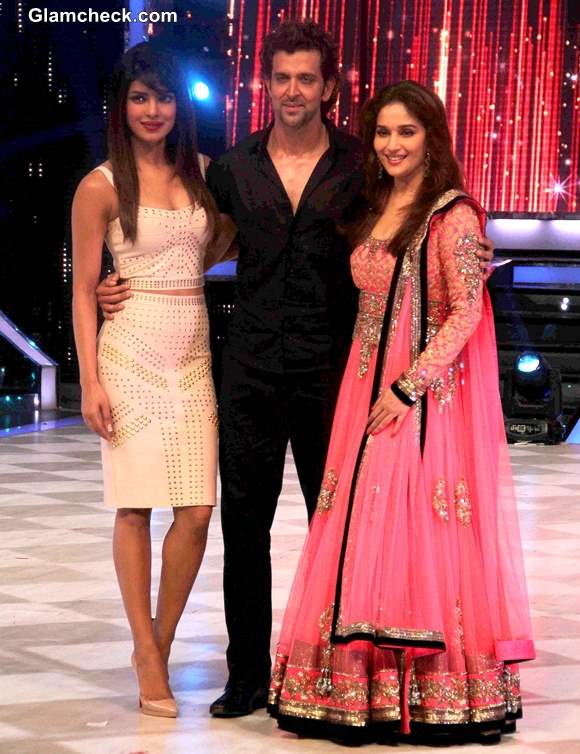 Hrithik Roshan, Priyanka Chopra and Madhuri Dixit on Jhaak Dikhlaa Ja Season Finale
Indeed, he gave them all stiff competition as he showed off a few of his finest moves. He and Priyanka enthralled fans with a dance performance to the song Raghupati Raghav from the film. Judges Karan Johar, Remo D'Souza and Madhuri Dixit were swayed by the duo. The host, Manish Paul, couldn't help but join in. Even Madhuri, the irreplaceable queen of dance, joined them in shaking a leg. Now the kind of picture that these two ace dancers painted has to be seen to be truly appreciated so do yourself a favour and catch the finale episode on September 14 on Colors TV.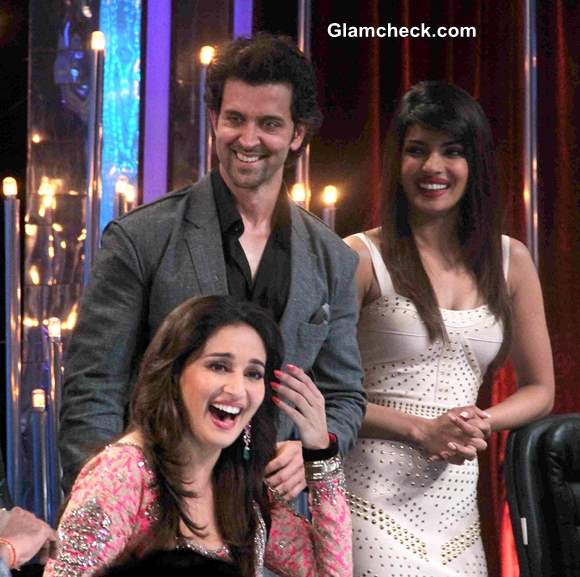 Hrithik and Priyanka Promote Krrish 3 Jhaak Dikhlaa Ja Season Finale
As for Krrish 3, you'll have to wait all the way till November 4th before eyeballing this one.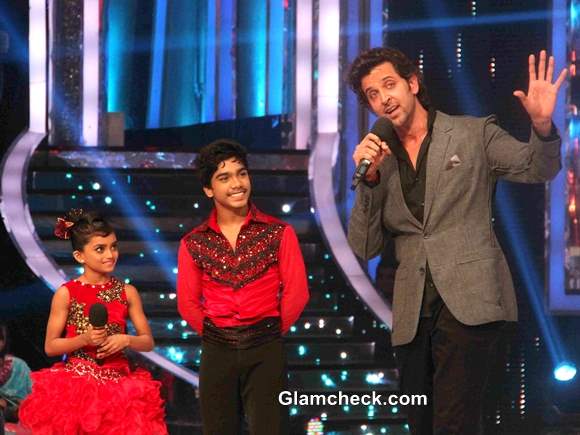 Hrithik Promotes Krrish 3 Jhaak Dikhlaa Ja Season Finale 2013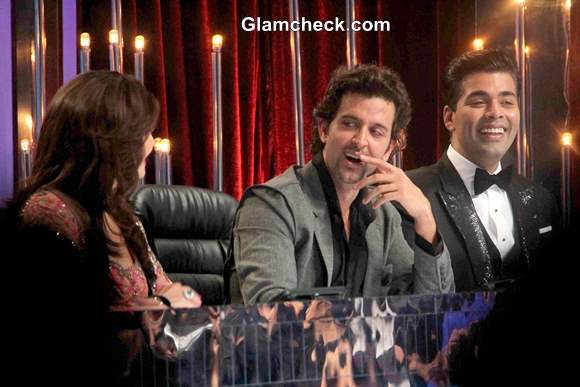 Hrithik Roshan on Jhaak Dikhlaa Ja Season Finale 2013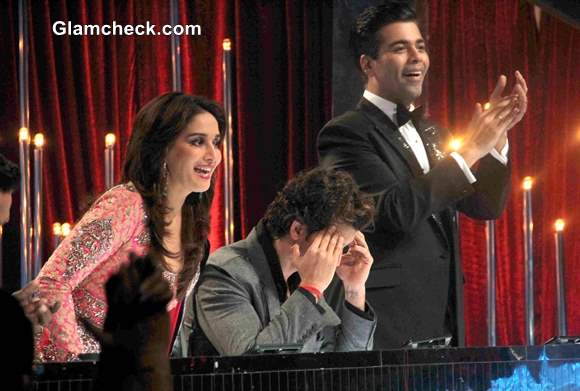 Hrithik Roshan promotes Krishh 3 2013 Jhaak Dikhlaa Ja Season Finale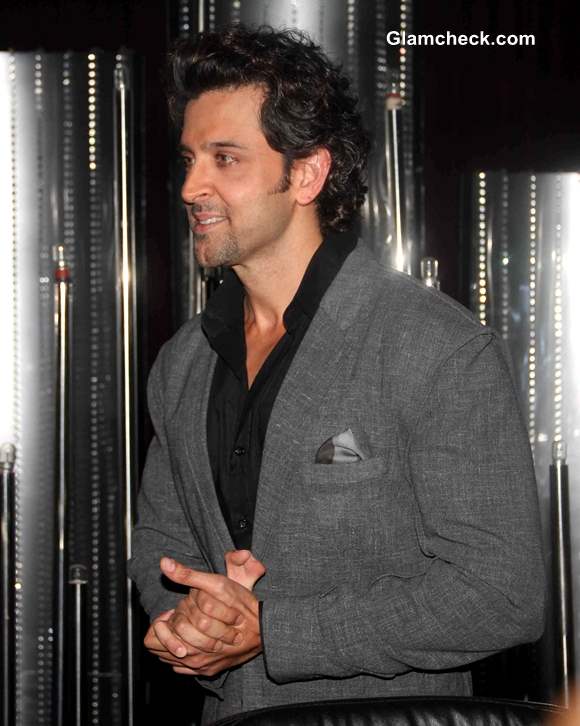 Hrithik Roshan Promotes Krrish 3 Jhaak Dikhlaa Ja Season Finale 2013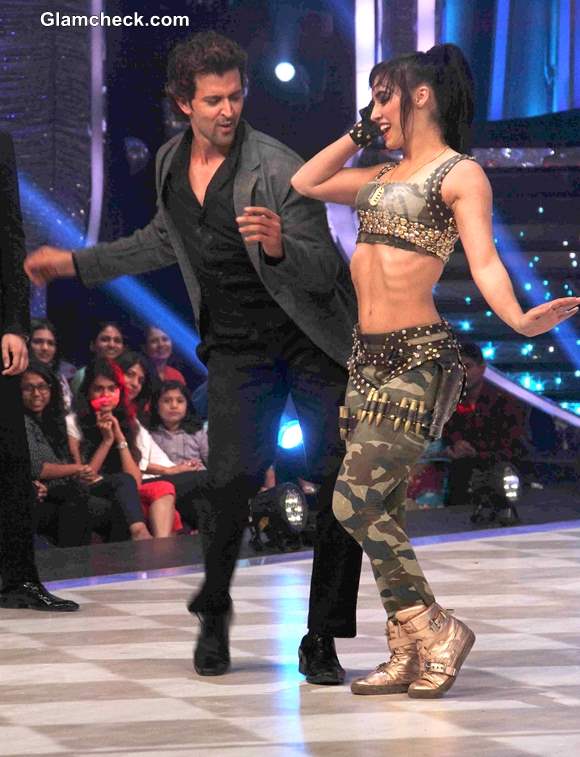 Hrithik Roshan promotes Krrish 3 on Jhaak Dikhlaa Ja Season Finale 2013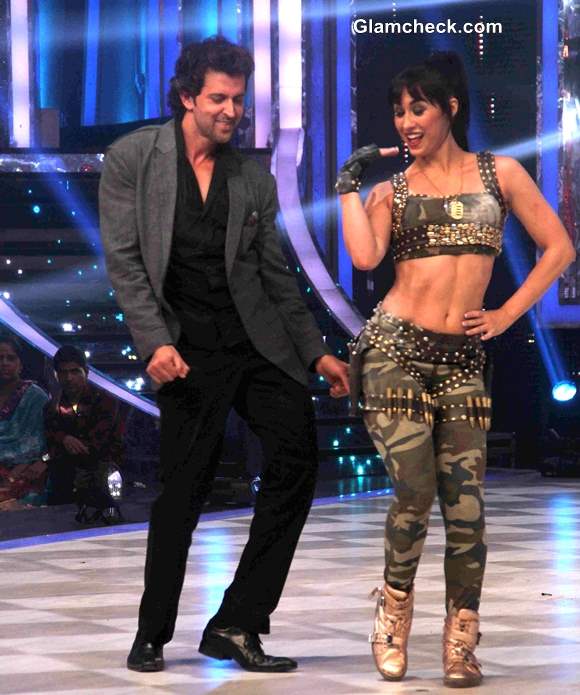 Hrithik Roshan promotes Krishh 3 Jhaak Dikhlaa Ja Season Finale 2013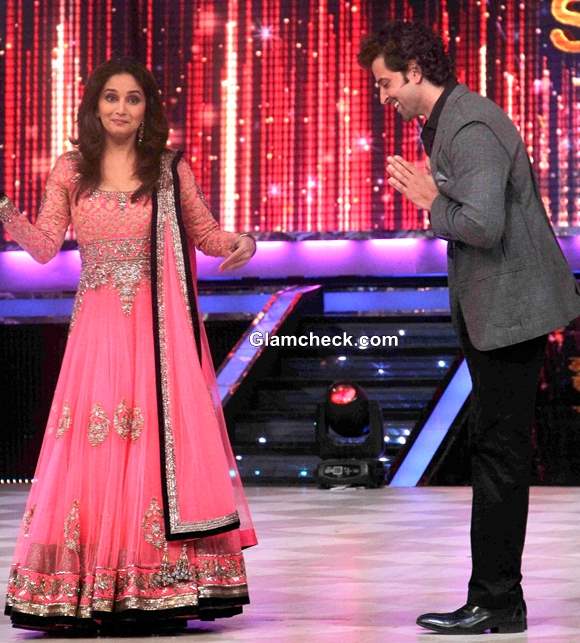 Hrithik Roshan on Jhaak Dikhlaa Ja Season Finale 2013 promotes Krishh 3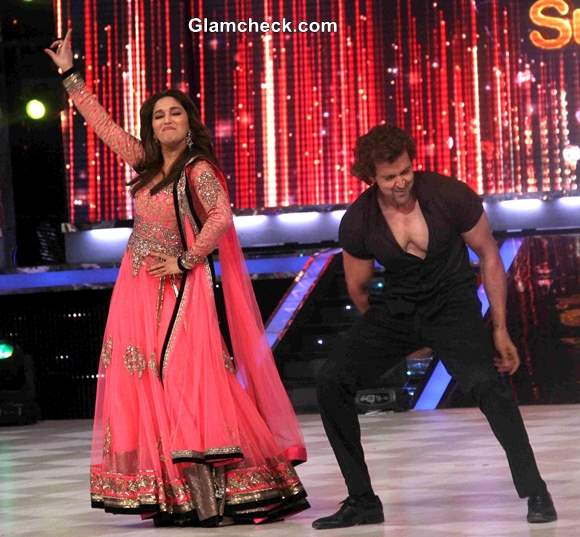 Hrithik Madhuri dance on Jhaak Dikhlaa Ja Season Finale 2013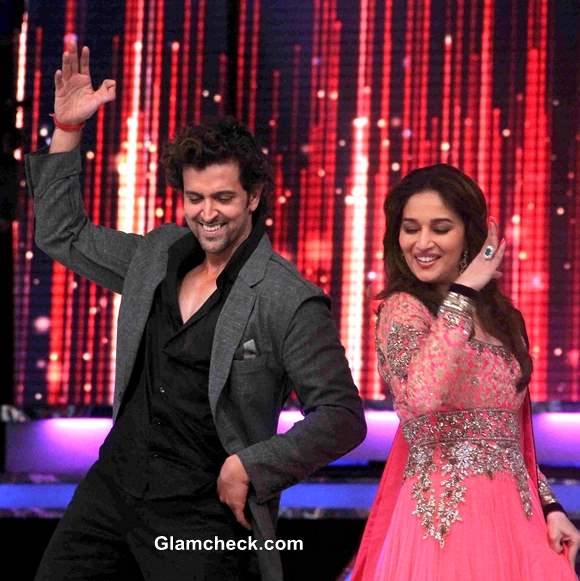 Hrithik and Madhuri dance on Jhaak Dikhlaa Ja Season Finale 2013
Hrithik Roshan Jhaak Dikhlaa Ja Season Finale 2013
Solaris Images