Bollywood actor Priyanka Chopra was one of the few famous faces who attended the conference on Reaching the Health Millennium Development Goals: The Critical Role of India's Business sector at the Hotel Trident in Mumbai, India on November 13, 2013. Also at the event were Nita Ambani and Shuma Panse.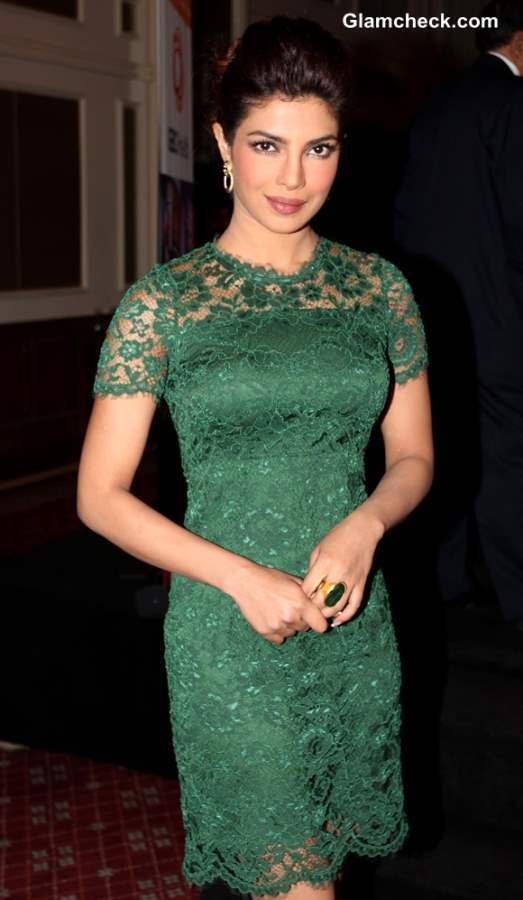 Priyanka Chopra in Emerald Lace Dress
The conference was organised to discuss what could be done to reduce the number of child deaths in the country and what could be done on the hygiene and sanitation front to that end.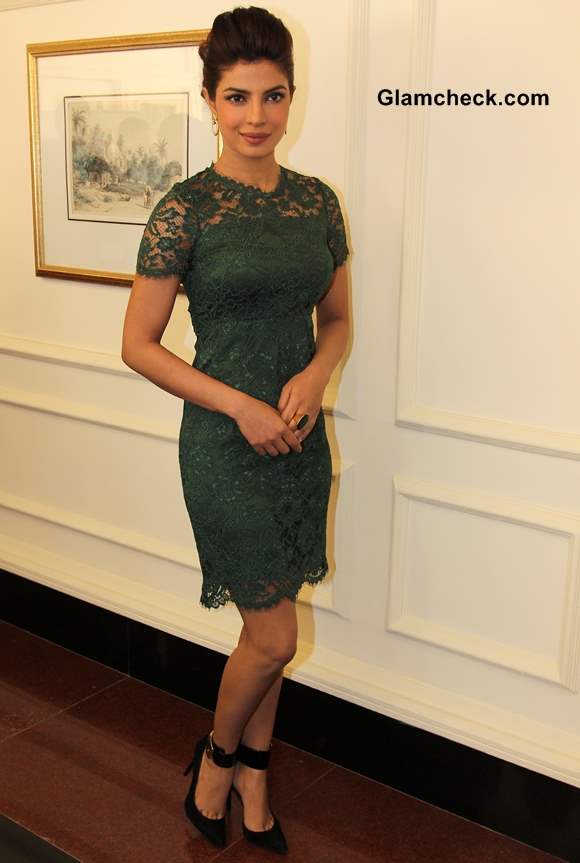 Priyanka Chopra Delights in Emerald Lace Dress
On being questioned about Bollywood's role in social causes, Priyanka replied that she did not think it was feasible to expect Bollywood as a whole to do something as being a part of social causes is a very personal decision and should be left to the individual.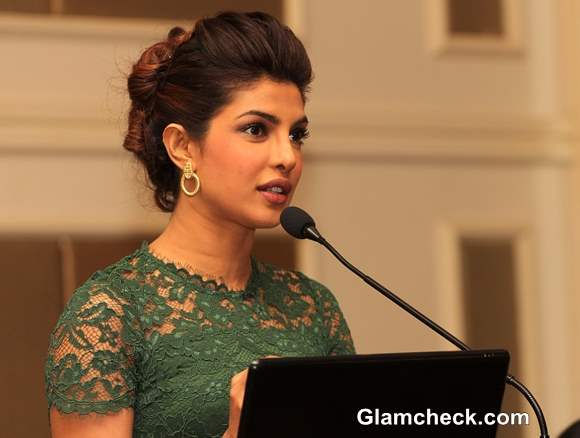 Priyanka Chopra 2013
The former Miss World has been actively participating in the education and rights of women for years, and she said she did not do because she was a Bollywood star but because she believed in the causes she stood for and wanted to, and also because she is the ambassador of UNICEF India.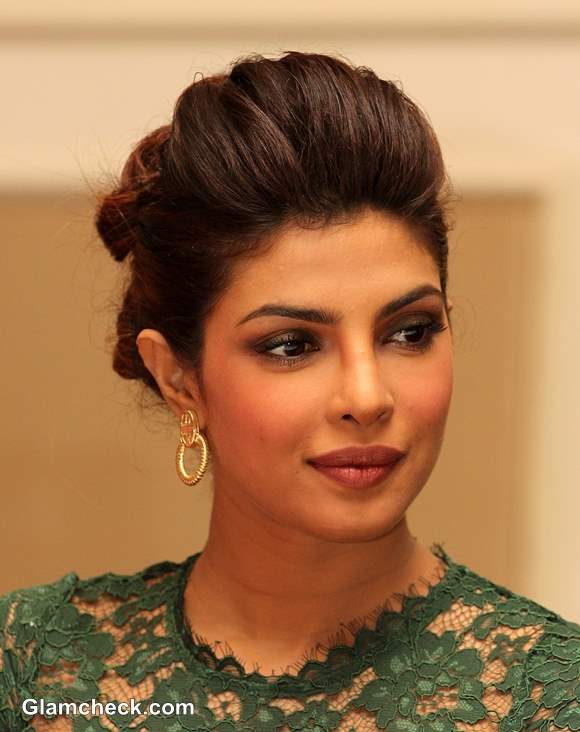 Priyanka Chopra Bun Hairstyle 2013
Priyanka looked like a world-class beauty while doing her bit to give back. She was resplendent in a  knee-length green lace dress – a lovely, light and sophisticated number which had a feminine, delicate and flirty vibe thanks to the sheer accents on the scalloped hemline and the neck and shoulders.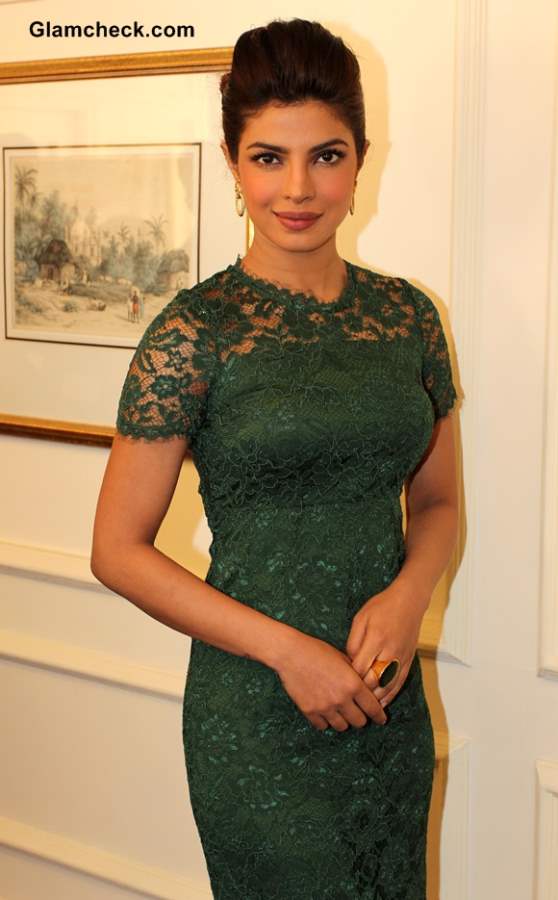 Priyanka Chopra in Lace Dress 2013
The elegant outfit was accessorized with a pair of gorgeous black ankle-strap pointy pumps, an emerald green statement ring and gold hoop earrings. She completed her look with a pink lippie, green-gold eye shadow, and a voluminous updo.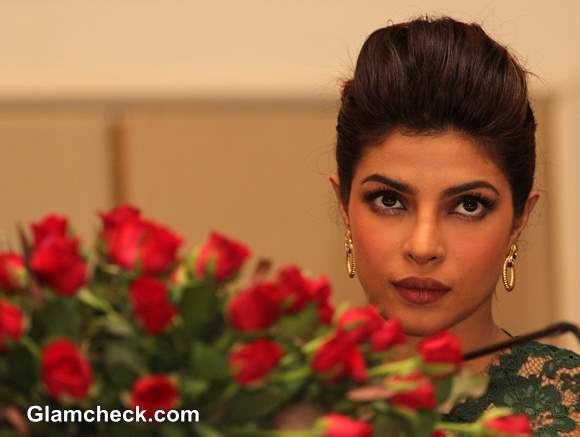 Priyanka Chopra latest pictures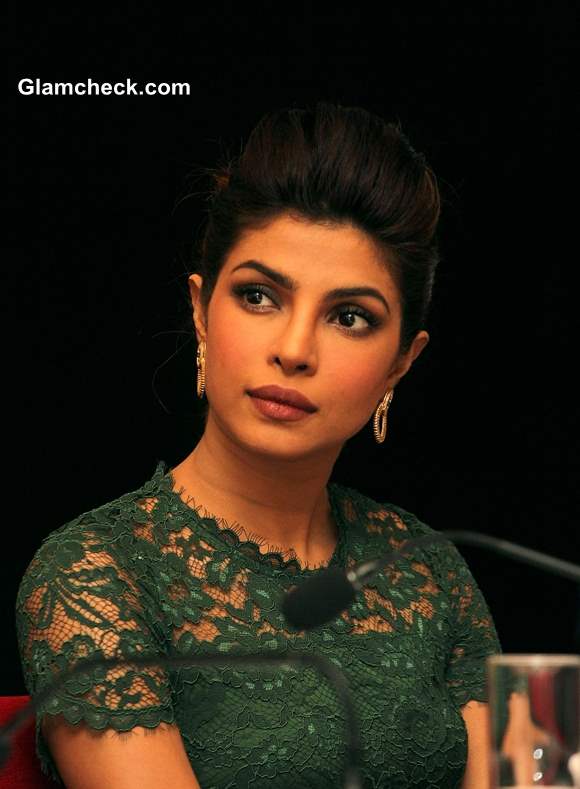 Priyanka Chopra latest pics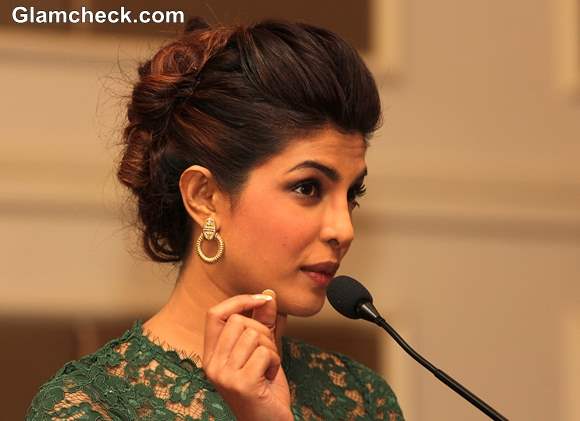 Priyanka Chopra latest pics 2013
Solaris Images