Bollywood actor Jacqueline Fernandez joined PETA (People for the Ethical Treatment of Animals) activists in in Mumbai, India on November 20, 2013 to meets Mayor Sunil Prabhu to urge him to ban the use of horse-drawn Victorian carriages in the city.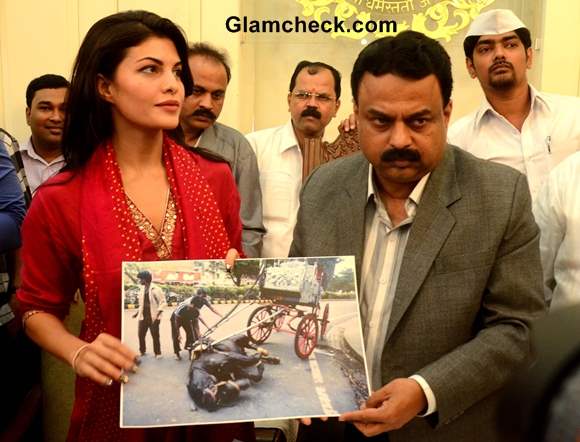 Jacqueline Fernandez Fights to Ban Horse-drawn Carriages in Mumbai
Jacqueline – a self-confessed animal lover – has long given her support and star power to PETA to bring to light issues related to the ill-treatment of animals. She even kept her look for the day very low key so that the issues she was bringing to the fore could stay in the limelight instead of her. She wore a simple red salwar kameez paired with a yellow polka-dotted dupatta. The outfit was accessorized with large black sun glasses and gold sandals. Natural makeup and natural wavy locks completed her look.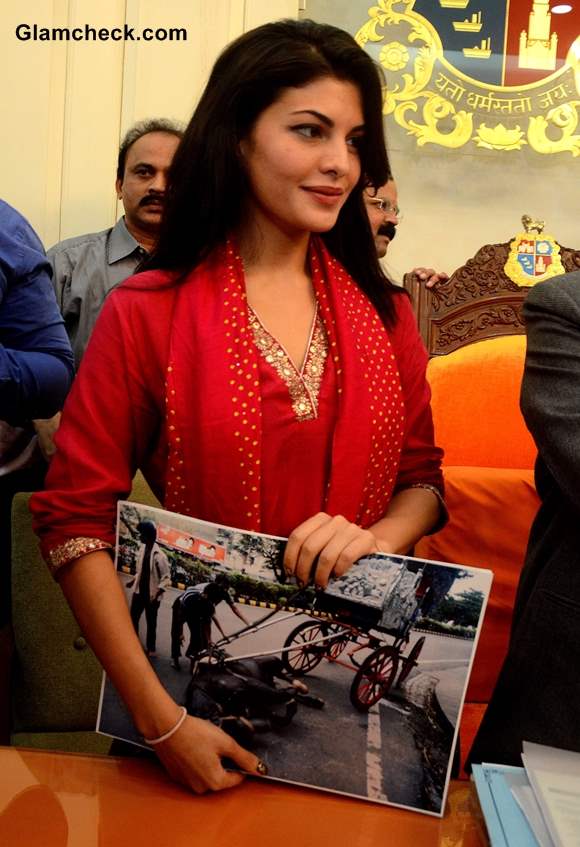 Jacqueline Fernandez Fights to Ban Horse-drawn Carriages Mumbai
Talking to the press, she said that a solution was needed in Mumbai because the horse-drawn carriages had many problems. For one thing, the horses were not treated well – 'torturous' was the word she used. Sick, badly-fed horses are often beaten and made to pull carriages for hours and hours at a time. And secondly, because the stables are all illegal, there is no regulatory authority in place whose job it is to go and check on the upkeep and treatment of the animals.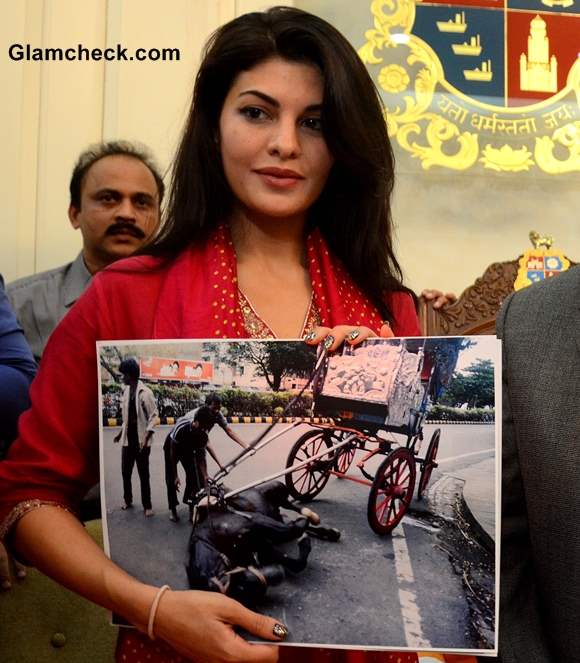 Jacqueline Fernandez Fights to Ban Horse-drawn Carriages pictures
She further stressed that what was needed was to legalise the stables that shelter the horses so that the animals can be checked up on from time to time and saved from abuse and ill-treatment. She said that she would also be writing a letter to BMC Commissioner Sitaram Kunte to ban the carriages altogether.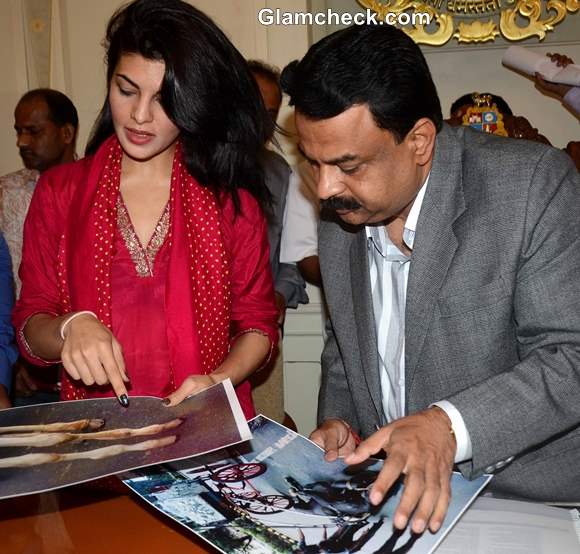 Jacqueline Fernandez for Ban Horse-drawn Carriages in Mumbai
After the meeting, the mayor said that since the issue had been brought into light it would be further investigated and steps would be taken to rectify it.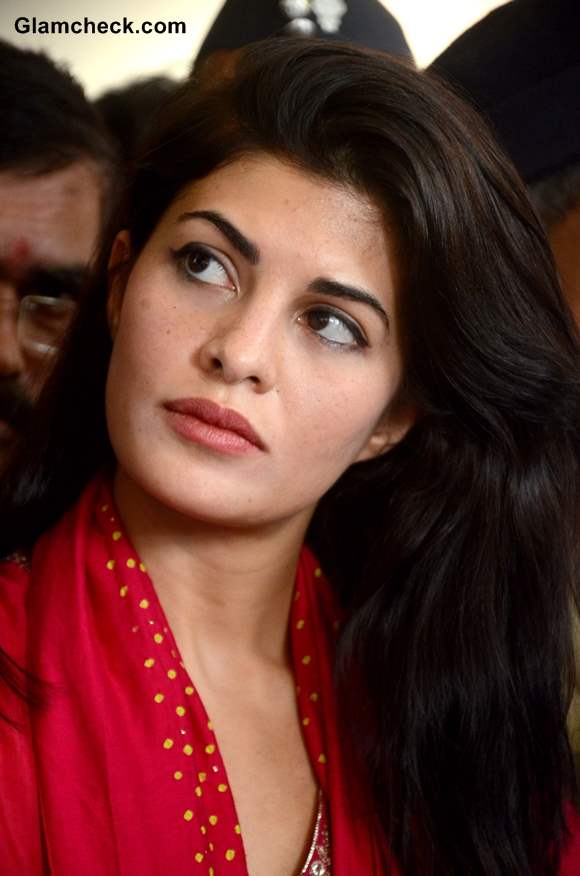 Jacqueline Fernandez 2013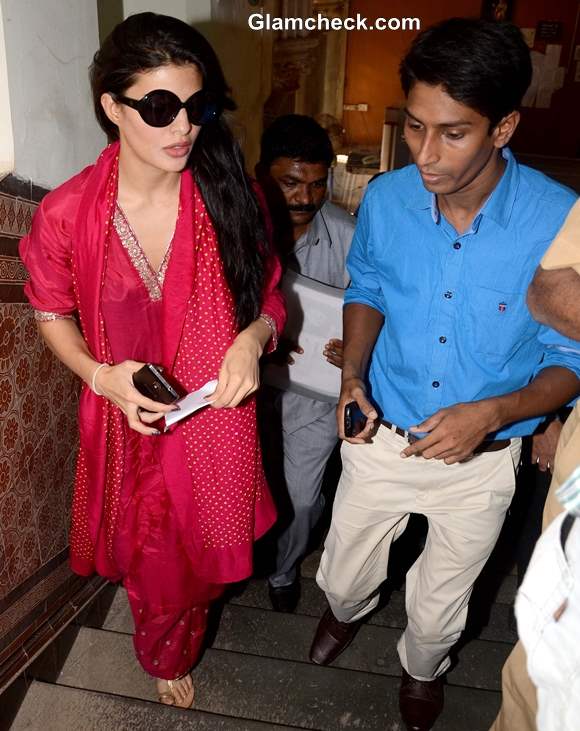 Jacqueline Fernandez 20123 Fights to Ban Horse-drawn Carriages in Mumbai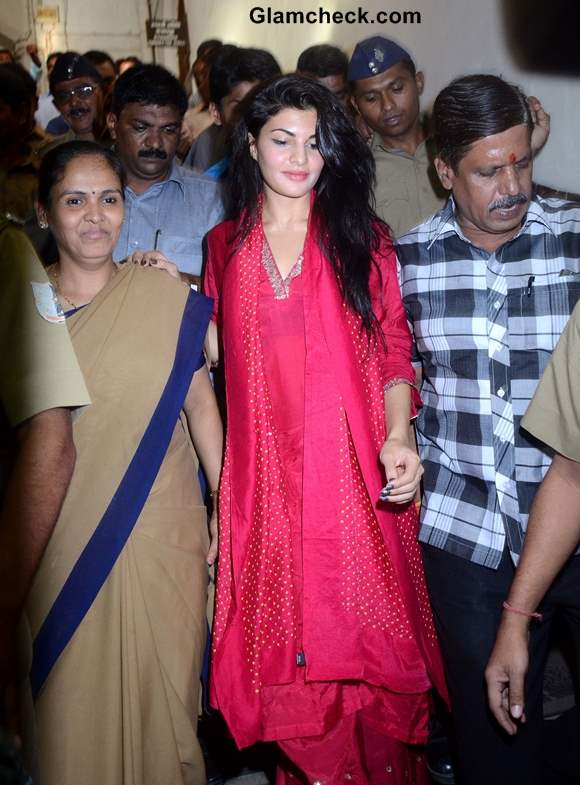 Jacqueline Fernandez Fights to Ban Horse-drawn Carriages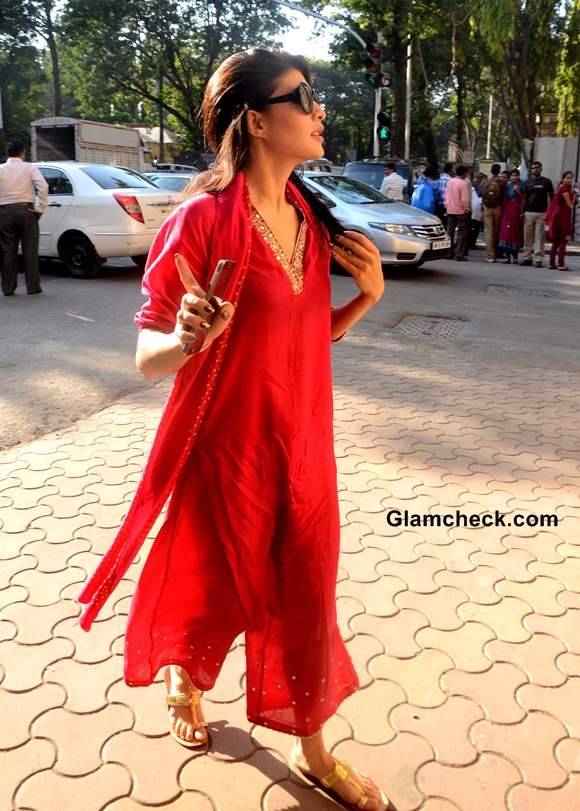 Jacqueline Fernandez in red suit Fights to Ban Horse-drawn Carriages in Mumbai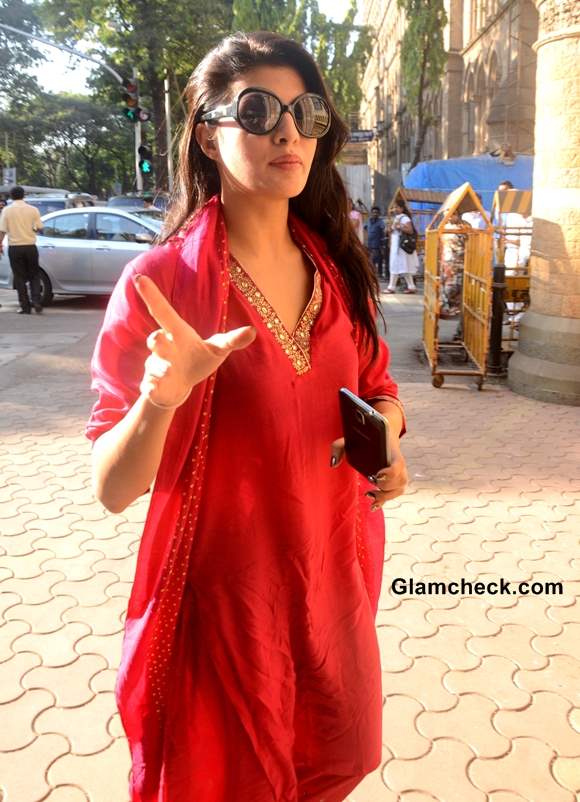 Jacqueline Fernandez Fights to Ban Horse-drawn Carriages in Mumbai 2013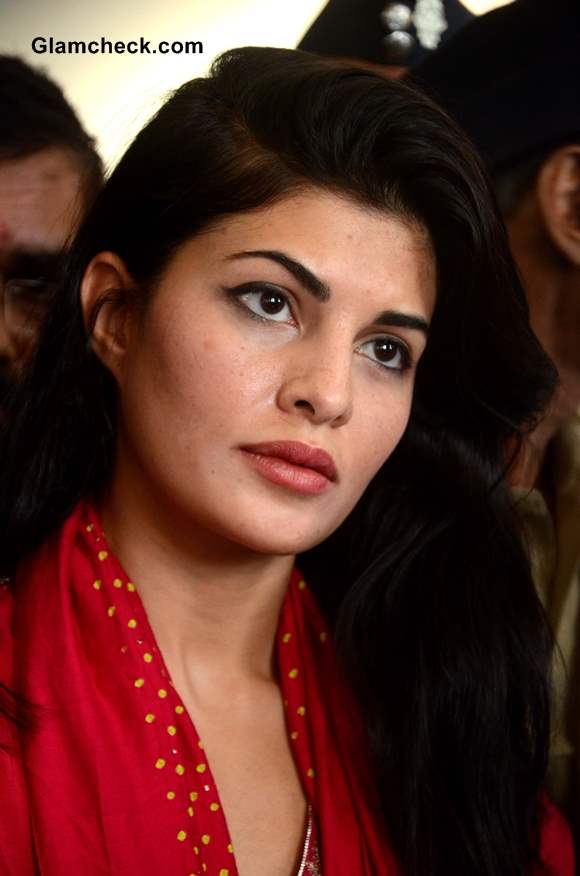 Jacqueline Fernandez pictures 2013
Solaris Images