Bollywood actress Shilpa Shetty was resplendent as she walked the ramp for fashion designer Rohit Verma as part of the Marigold Watches fashion show at the Hotel JW Marriott in Mumbai, India on December 11, 2013. Rohit's collection featured contemporary and rather funky traditional wear, evening gowns and dresses.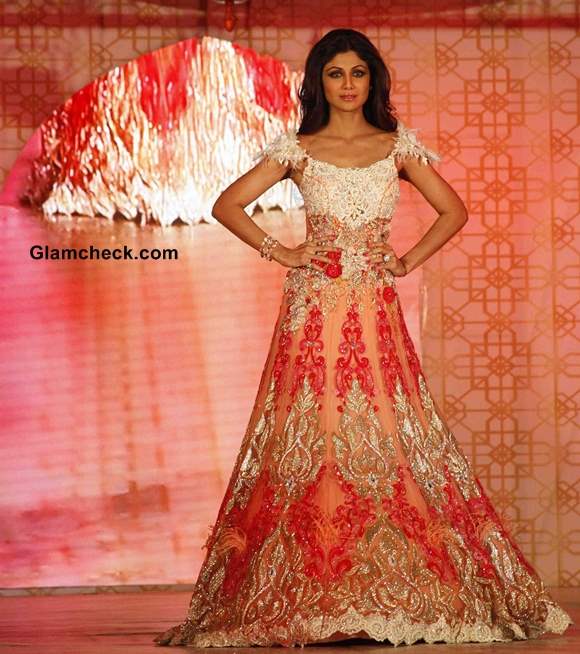 Shilpa Shetty Walks for Rohit Verma at Marigold Watches Fashion Show
Shilpa was clad in a floral-themed lehenga choli that looked more like a dress than the ethnic wear. It featured white feathered and sequinned cap sleeves and a matching bust. The outfit below the waist was flush with pink, silver and gold embroidery fashioned from beads, sequins and metallic thread.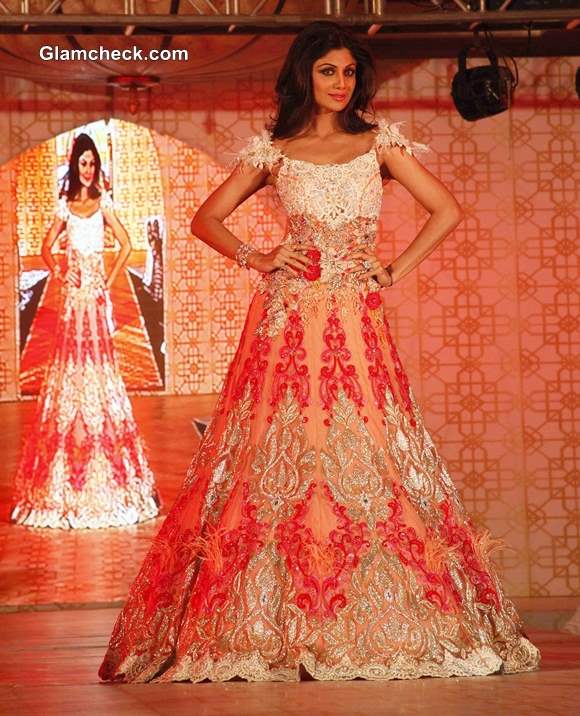 Shilpa Shetty in Rohit Verma Peach Lehenga at Marigold Watches Fashion Show
There was a bit of 3D expression in peach on the lower half of the lehenga, jutting out from the fabric and making a very eye-catching visual indeed.
This was a very princess-y look, right out of a fairytale and on to the runway. And Shilpa was flawless in the ensemble. The rich, luxurious expression of color, life and love was something we know every girl and woman would covet on sight.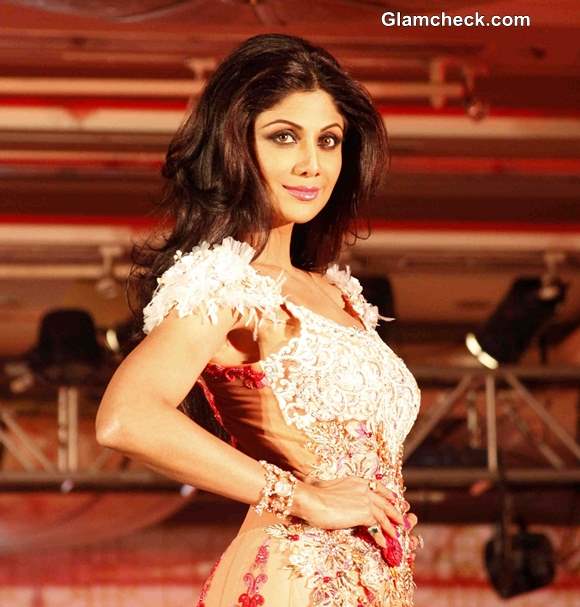 Shilpa Shetty Pictures at in Rohit Verma Show at Marigold Watches Fashion Show
Minimal jewellery pieces rounded out her look from a pink diamond bracelet to a cocktail ring and diamond stud earrings. Dramatically lined eyes and a pink lippie gave the ensemble even more pizazz, while her blown-out voluminous wavy hair was the perfect accompaniment to the ballroom look. We love!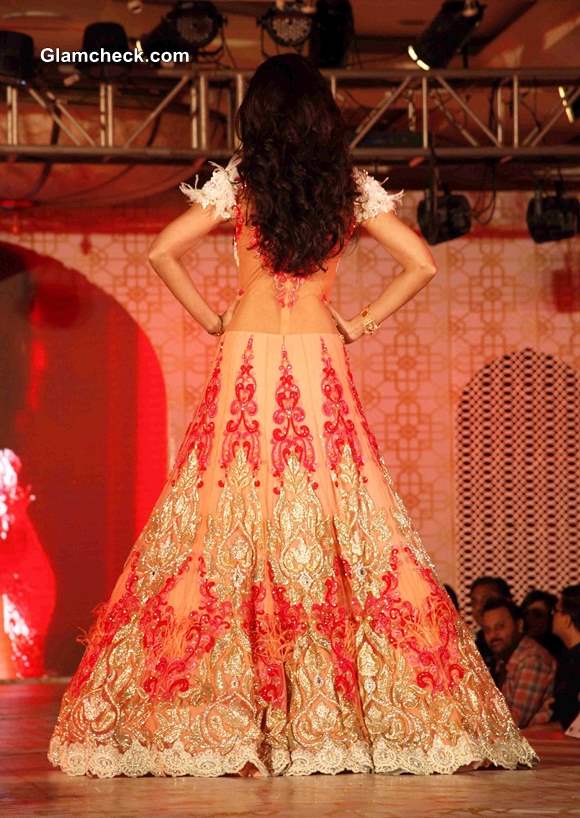 Shilpa Shetty in Rohit Verma Lehenga at Marigold Watches Fashion Show Pictures
Shilpa said this was the first time she had walked for Rohit and to wear his creations. She found her outfit comfortable and said she really liked all the clothes in this collection.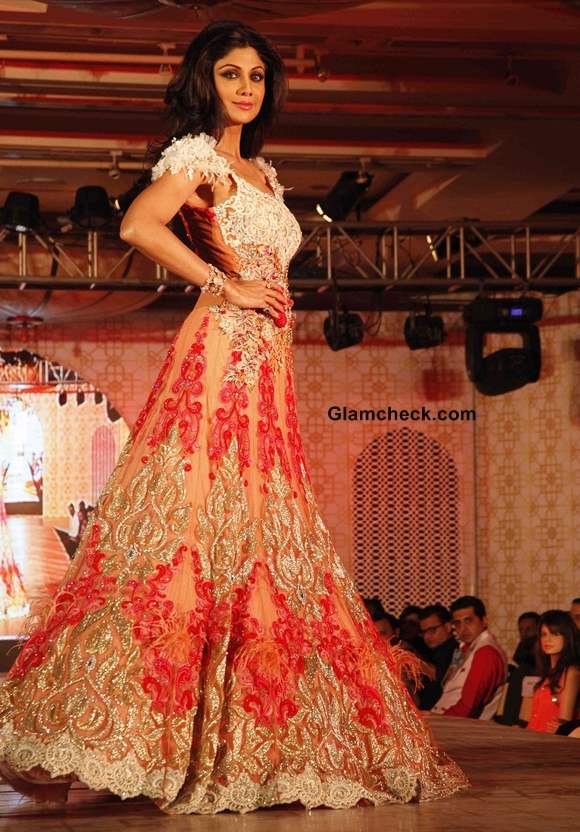 Shilpa Shetty in Rohit Verma Lehenga Gown at Marigold Watches Fashion Show
Many other celebs showed up at the event to show their support for Rohit including Kiran Juneja, Raju Shrivastava, Vivek Oberoi, Claudia Ciesla, Bhagyashree and Poonam Dhillon.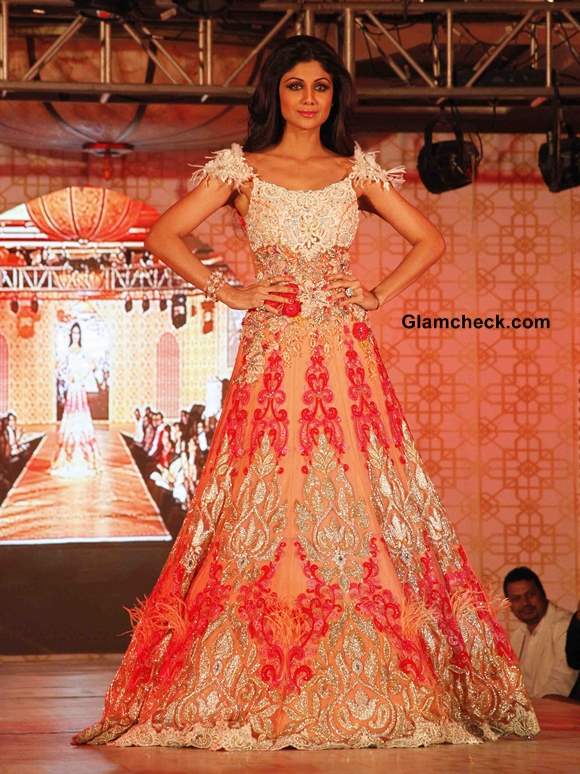 Shilpa Shetty for Rohit Verma at Marigold Watches Fashion Show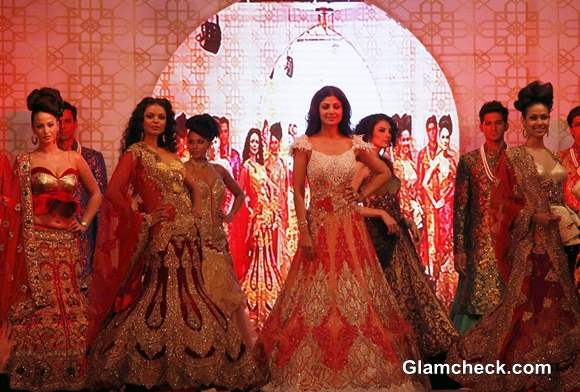 Shilpa Shetty in Rohit Verma at Marigold Watches Fashion Show
Solaris Images