Bollywood actor Priyanka Chopra announced the 59th Idea Filmfare Awards 2013 at a press conference in Mumbai, India on January 6, 2013. This edition of the awards show will be hosted by Priyanka along with her Barfi co-star Ranbir Kapoor.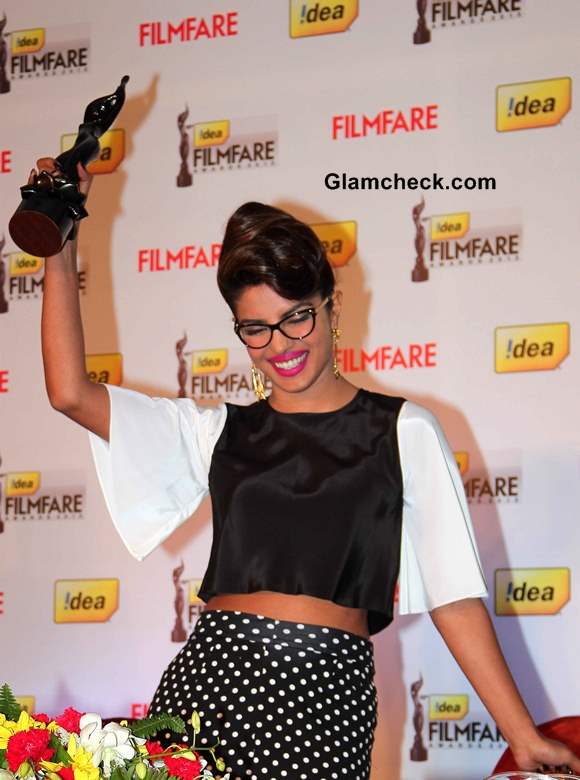 Priyanka Chopra Goes Nerdy Glam to Announce 59th Idea Filmfare Awards 2013
She said she is very excited but also highly nervous about this gig because it is something she has never done before plus the bar for hosting the Filmfare Awards has always been set very high.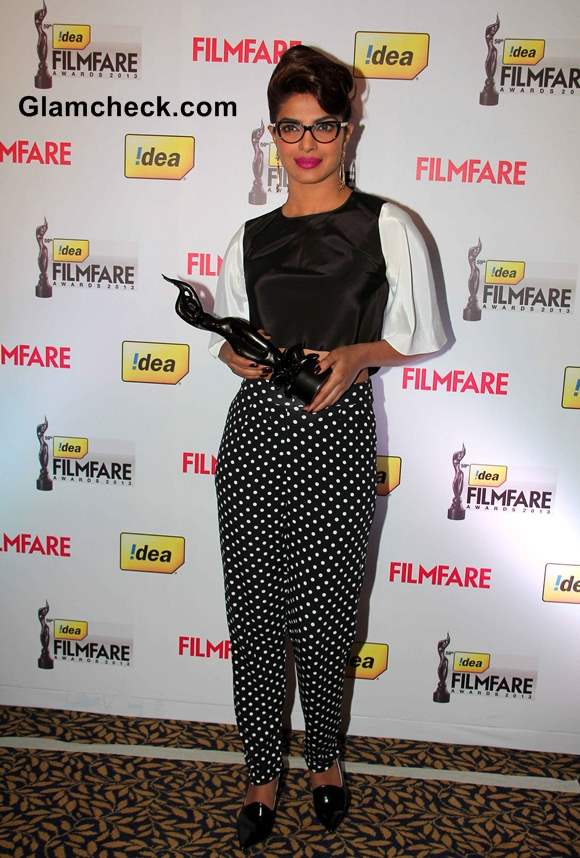 Priyanka Chopra Nerdy Look at  59th Idea Filmfare Awards 2013 Press Meet
We love her look for the press meet. It was so different from her usual avatars that you simply had to sit up and take notice.
She paired polka dotted monochrome harem pants with a loose-fitting black cropped top that had over-sized, elbow-length white sleeves. The pairing had more than a touch of whimsy and also brought together the highly popular monochrome and cropped top trends.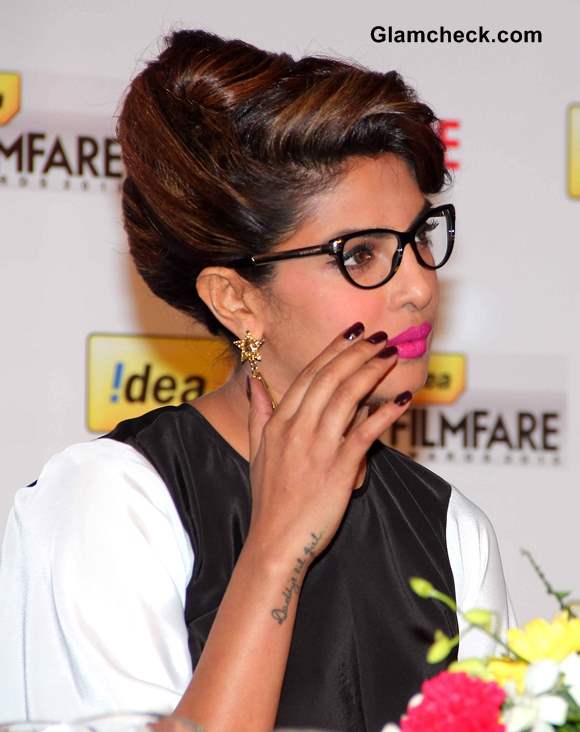 Priyanka Chopra 59th Idea Filmfare Awards 2013
Star-shaped gold dangle earrings and black shoes accessorized her look, as did a pair of geeky black frames in a slightly retro style.
She dabbed on some bright fuchsia lippie and finished off with her hair in a wavy updo.
Catch Priyanka at the Filmfare Awards on January 24.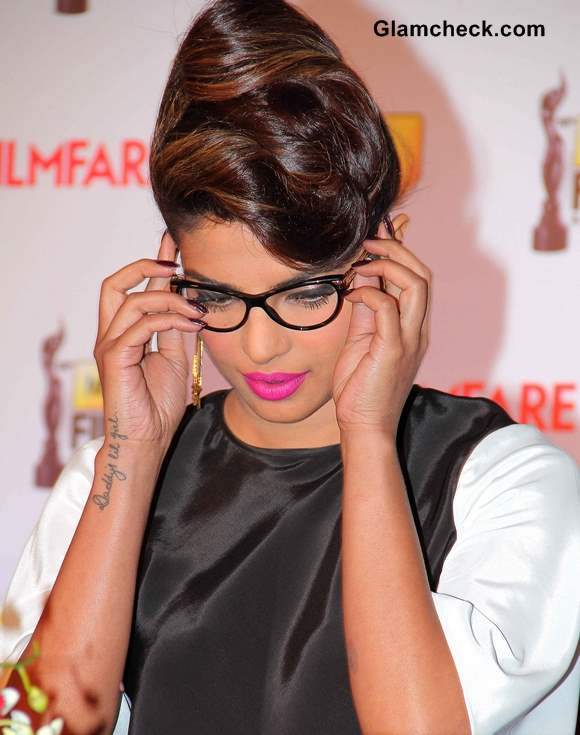 Priyanka Chopra 2014 latest pics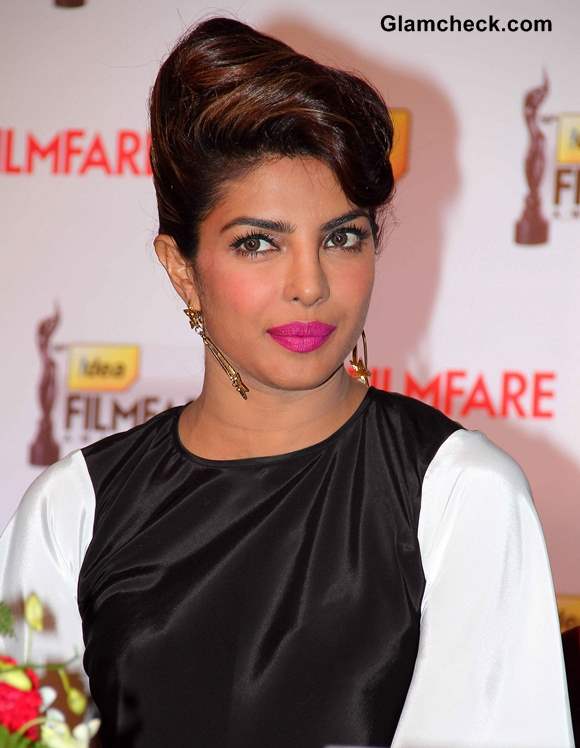 Priyanka Chopra 2014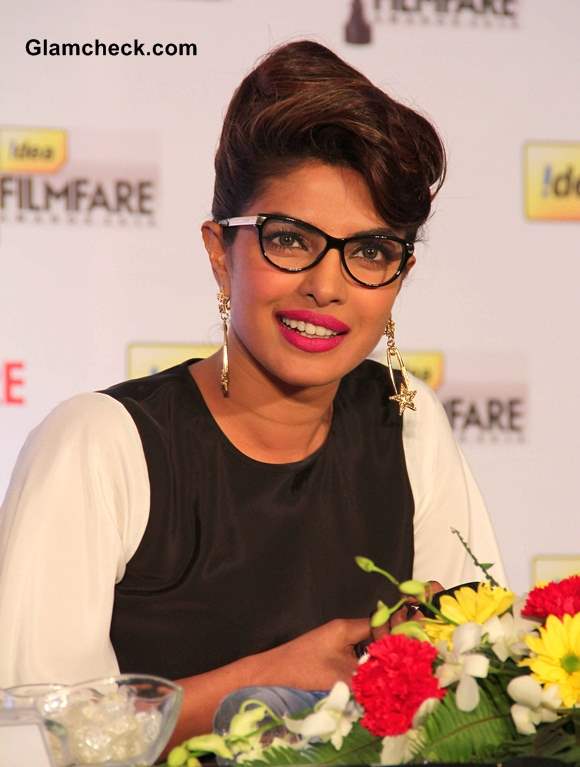 Priyanka Chopra Nerdy Look 2014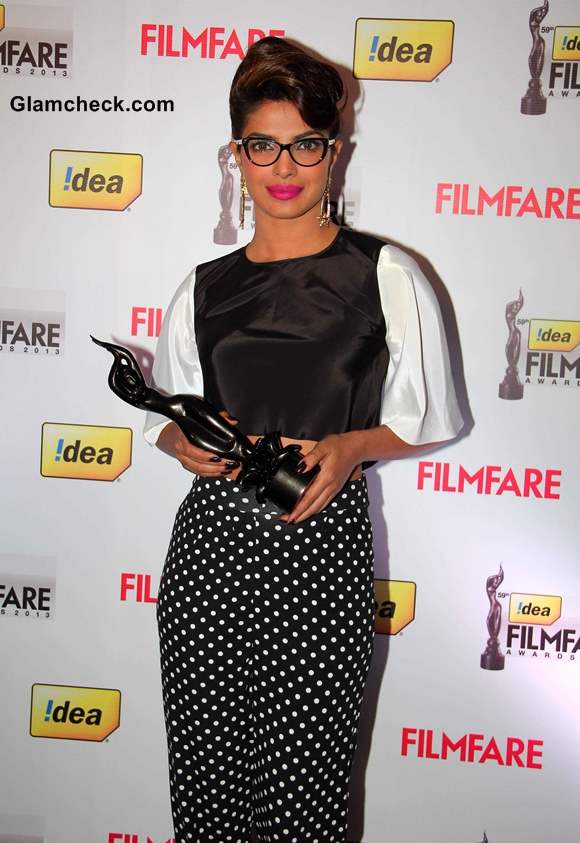 Priyanka Chopra Style 59th Idea Filmfare Awards 2013
Solaris Images