Season 5 of Colors' "Fear Factor: Khatron Ke Khiladi" was announced at a press meet in Mumbai, India on January 31, 2014. The twelve celebrity contestants who will be participating in this season were also revealed.
This season is going to be super exciting because the concept of traditional teams has undergone a change. It's just Girls vs. Boys this time, with each contestant for him/herself. So let's take a quick look at the hotties that will be battling it out for the grand prize and the even grander title.
First up was stuntwoman Geeta Tandon. She already does all the hard work in the movies, making Bollywood's leading ladies look like they have genuine action skills. But she's ready to show the world first-hand what she's made of, and she'll be taking all the credit this time.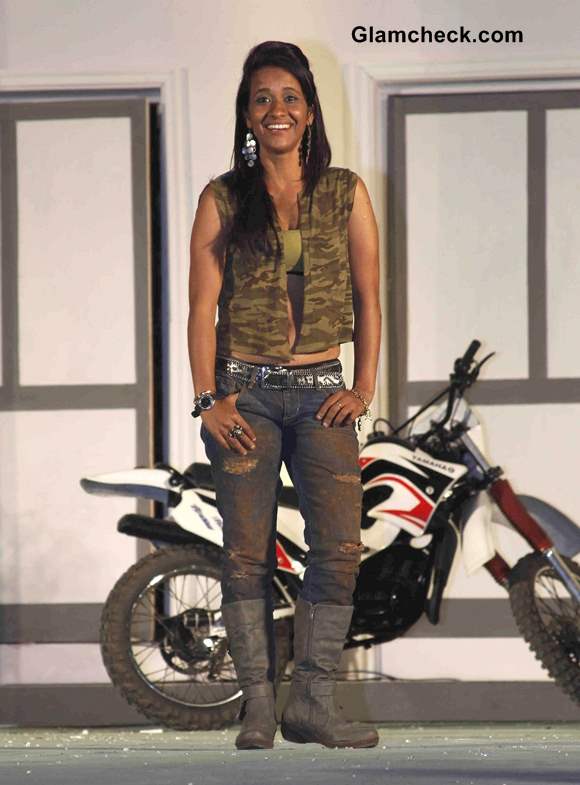 Stunt Women Geeta Tandon Fear Factor – Khatron Ke Khiladi Season 5
She certainly looked more ready than the rest of the lot in grey boots, blue jeans with a muddy effect, and a cropped army print top.
Bollywood actress Mugdha Godse looked tough as nails in her avatar for the day.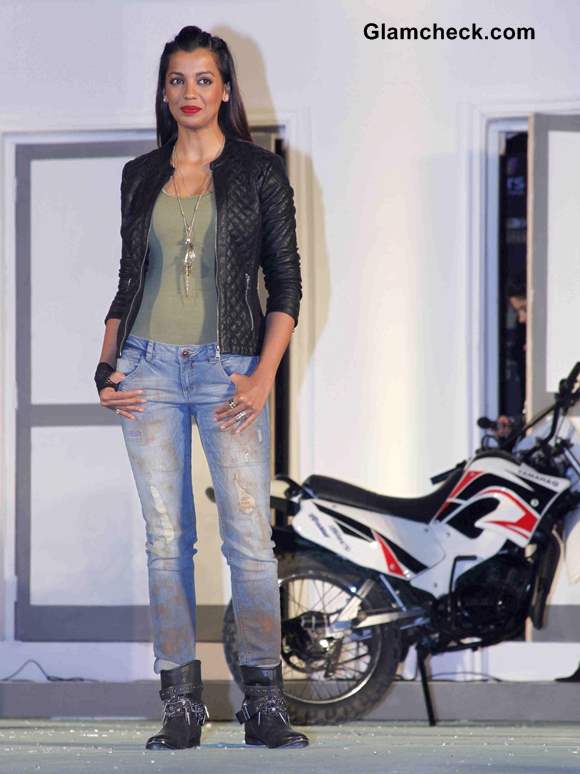 Mugdha Godse Fear Factor – Khatron Ke Khiladi Season 5
She wore an army-green tee with blue jeans, a black leather jacket, black boots and a fingerless glove. Mugdha has been AOL on the film, TV and social circuit for some time so maybe Fear Factor will be a comeback of sorts for her.
Model Gauhar Khan sported a tight black dress with sassy black pumps and tumbling brown locks.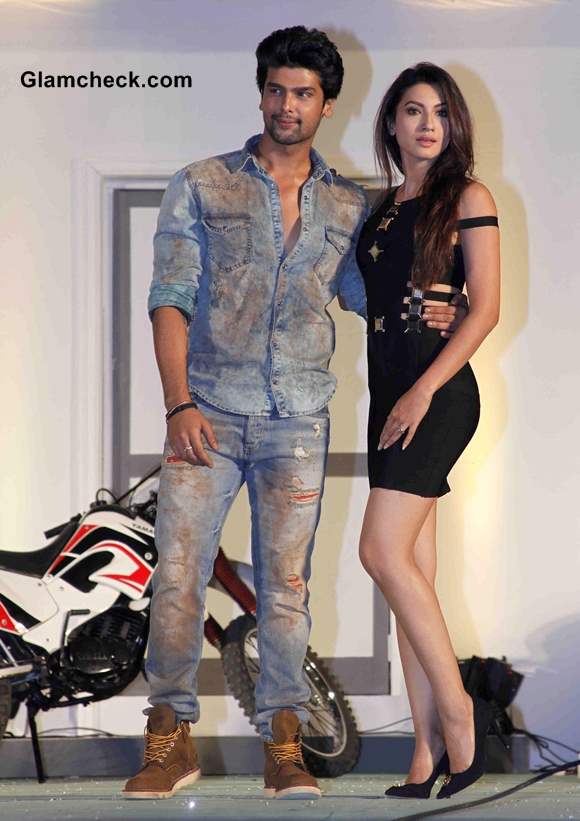 Kushal Tandon with Gauhar Khan Fear Factor – Khatron Ke Khiladi Season 5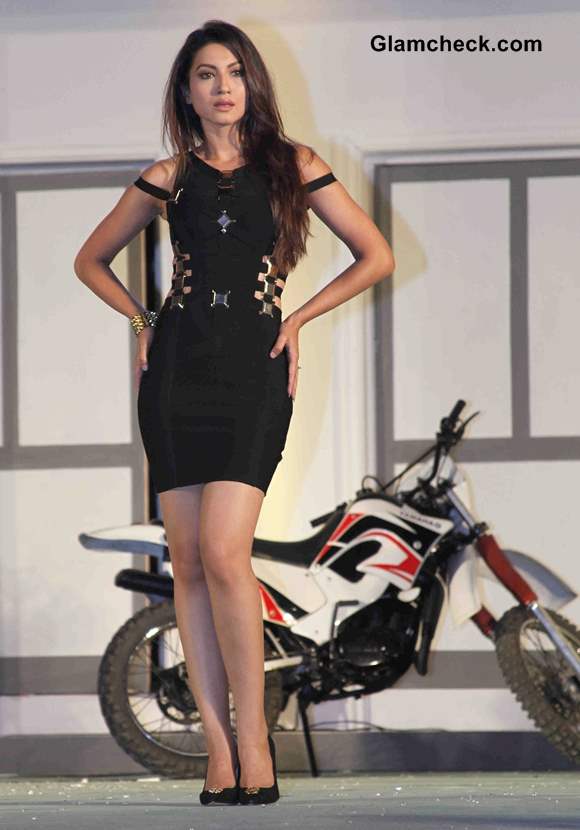 Gauhar Khan Fear Factor – Khatron Ke Khiladi Season 5
She seemed to be enjoying her time in the spotlight in this chic and classy avatar, perhaps because she'll have to leave her makeup up kit and slingbacks behind when she's shooting for the actual show.
Model Rochelle Maria Rao, the winner of the Femina Miss India International, is up next. She wore a low-cut green tube top with a sleeveless denim jacket, blue jeans and brown heeled boots.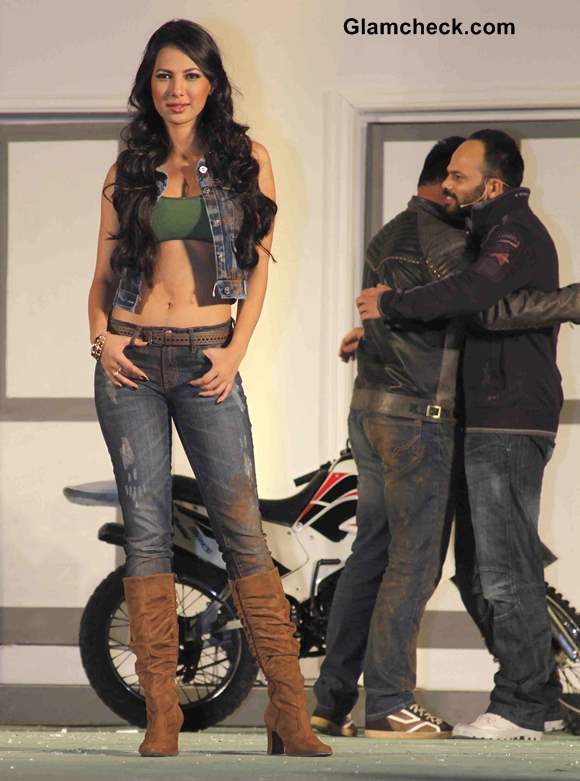 Model Rochelle Maria Rao at Fear Factor – Khatron Ke Khiladi Season 5
Can the show handle this much oomph and glamour? Phew! And we're not even done with all the ladies yet!
TV actress Pooja Gor is ditching her saris for cargo pants and sturdy boots for this season of Fear Factor. She looked very sexy at the event in a distressed tank top, tiny denim shorts and black boots.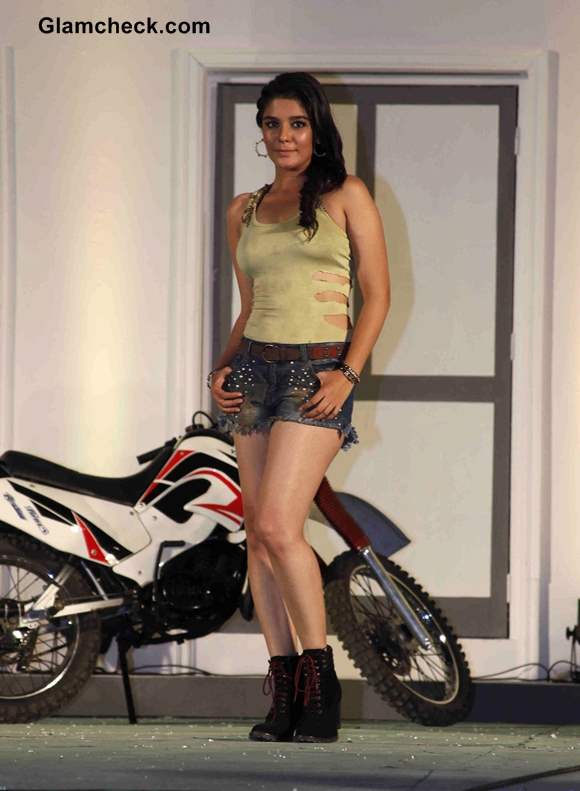 Pooja Gor Fear Factor – Khatron Ke Khiladi Season 5
There's Mahhi Vij who wowed us with her dancing skills on both major reality dance shows Nach Baliye as well as Dance India Dance. We can't wait to see her on Fear Factor.
Finally, TV's Debina Bonnerjee will be joining her husband actor Gurmeet Choudhary on the show. It will give the couple a chance to spend some time together as their schedules keep them both quite busy.
We've seen actor and all around funnyman Ranvir Shorey in all sorts of avatars on his films and as a veejay oh-so-long-ago. He will now be showing off his macho side in Fear Factor.
You may remember actor and choreographer Salman Yusuf Khan as the winner of the very first season of the popular dance reality show Dance India Dance. His muscled bod and can-do attitude will make him a formidable contender on the show.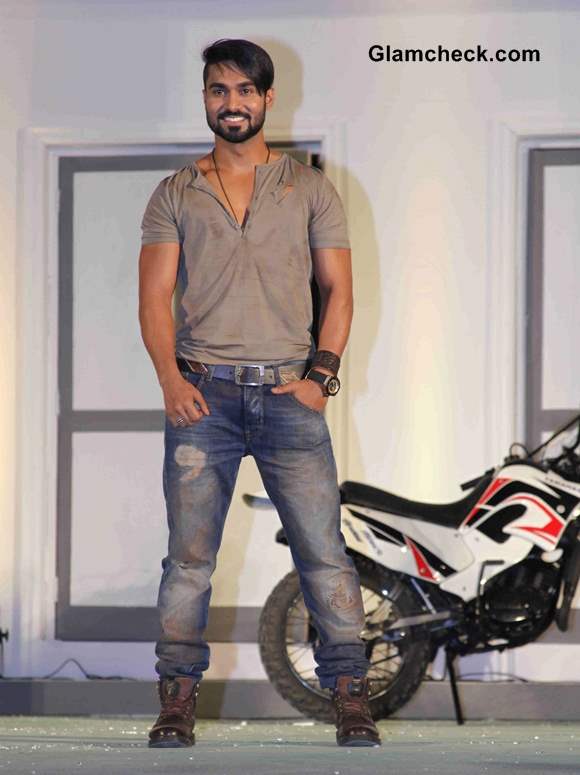 Choreographer Salman Yusuff at Fear Factor – Khatron Ke Khiladi Season 5
He certainly looked the part in blue jeans, brown boots and a deep neck grey shirt which showed off a part of his chiselled pecks.
Niketan Dheer recently worked in Chennai Express. He's known to be quite macho already. He's pretty new on the celebrity front and is all set to make his mark with this stint on Fear Factor.
He's probably most remembered for his role as Ram in TV's Ram-Leela. But model and actor Rajneesh Duggat is ready to reveal that he is made of much tougher stuff as he gets set to take home the crown, so to speak, on Khatron Ke Khiladi. He looked like he was ready to take on the world in his brown leather jacket, dirty yellow tee and distressed dark blue jeans.
Long-term CID cast member Dayanand Shetty needs no introduction. Fans of the murder mystery drama series will be tickled pink as they'll get to see what Dayanand is like in real life.
TV actor Kushal Tandon will be kept on his toes as he'll be going head on head with girlfriend Gauhar for many of the challenges on the show. It will be interesting to see how that dynamic plays out. While Gauhar was all about sexy chic, Kunal went with a devil-may-care vibe in dirty blue jeans and a matching denim shirt.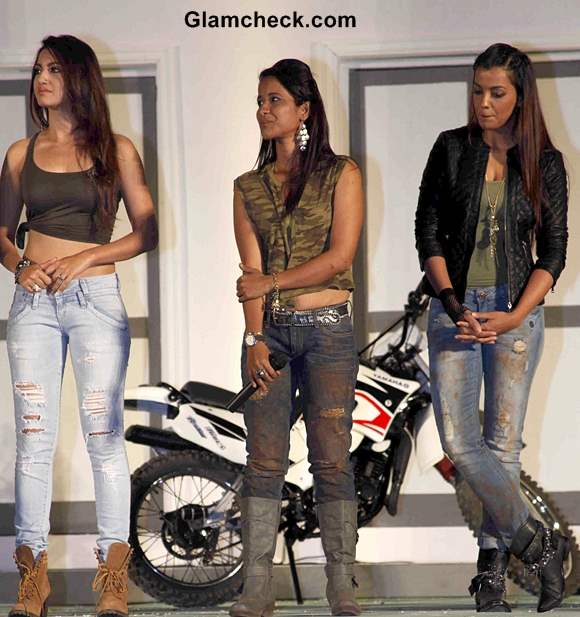 Fear Factor – Khatron Ke Khiladi Season 5 Contestants
Fear Factor 5 will be filmed in South Africa's Cape Town this month and will probably be broadcast either in March or April if all goes well. Director Rohit Shetty will play host for this season. 
Solaris Images