Bollywood actress Shilpa Shetty launched the song Tu Mere Type Ka Nahi Hai from her upcoming film Dishkiyaoon in Mumbai, India on February 19, 2014. No, she's not starring in this one although she does feature in the item song. She has taken the producer's seat for Dishkiyaoon which is why she was doing the promo event with the film's star actor Harman Baweja.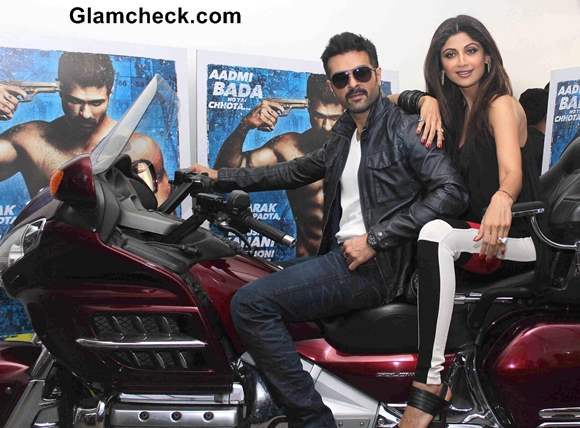 Shilpa Shetty Launches Song 'Tu Mere Type Ka Nahi Hai' from Dishkiyaoon
The event saw Harman and Shilpa posing on a red superbike with the lovely lady riding pillion and then sans Harman for a few shots. She looked super-sexy in a black top and futuristic black leggings, the latter marked with white and pink panelling. Black heels, statement cuff bracelets and dangle earrings accessorized the outfit.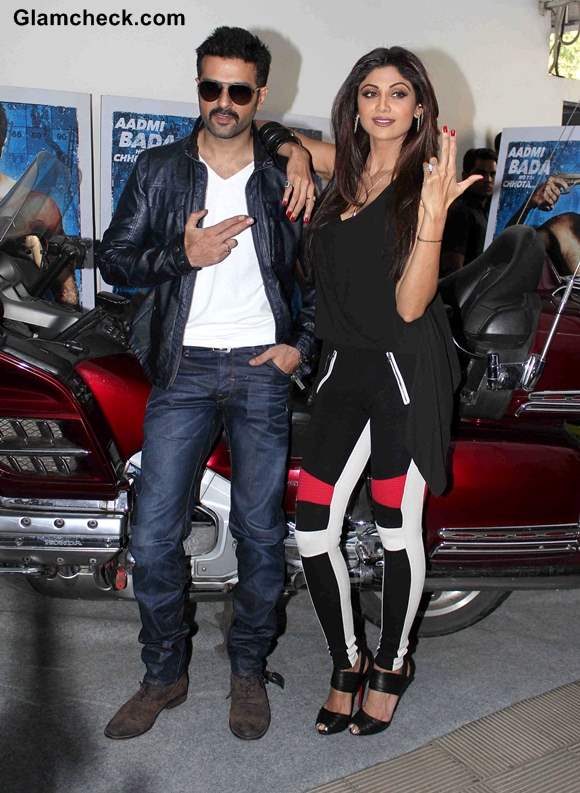 Shilpa Shetty Harman Baweja at Song 'Tu Mere Type Ka Nahi Hai' Launch from Dishkiyaoon
She also posed alone on the red carpet right after, holding up her hand with two fingers extended like a gun.
Harman, meanwhile, was sporting the classic bad boy look in black sun glasses, a black leather jacket, white tee and blue jeans. Dishkiyaoon holds a special place in his heart because it was at one of the film's promo events that he made public his romantic relationship with fellow actress Bipasha Basu.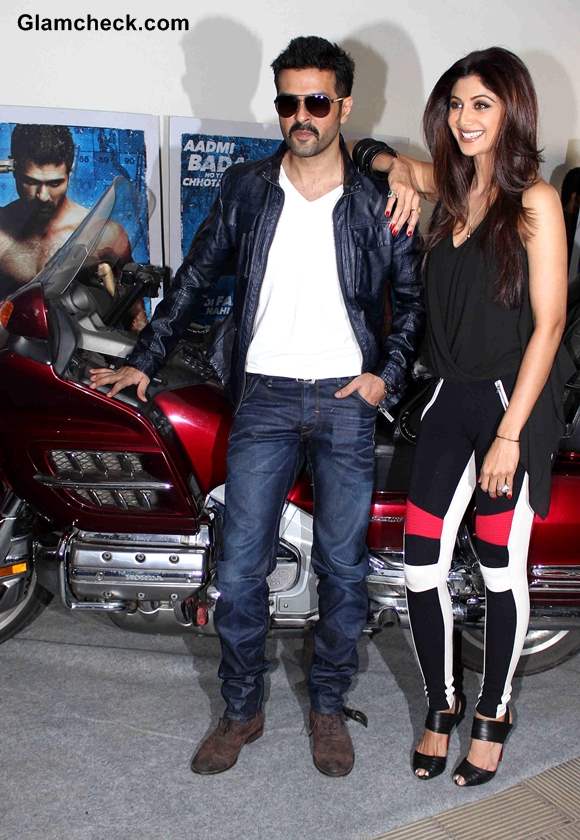 Shilpa Shetty Harman Baweja at Song Tu Mere Type Ka Nahi Hai from Dishkiyaoon
Shilpa said at the song launch that it was a special day for her as this film is her debut as a producer. She then went on to introduce the main cast of her film – Harman and Ayesha Khanna – and asked the press to show them the same love they gave her for her first film.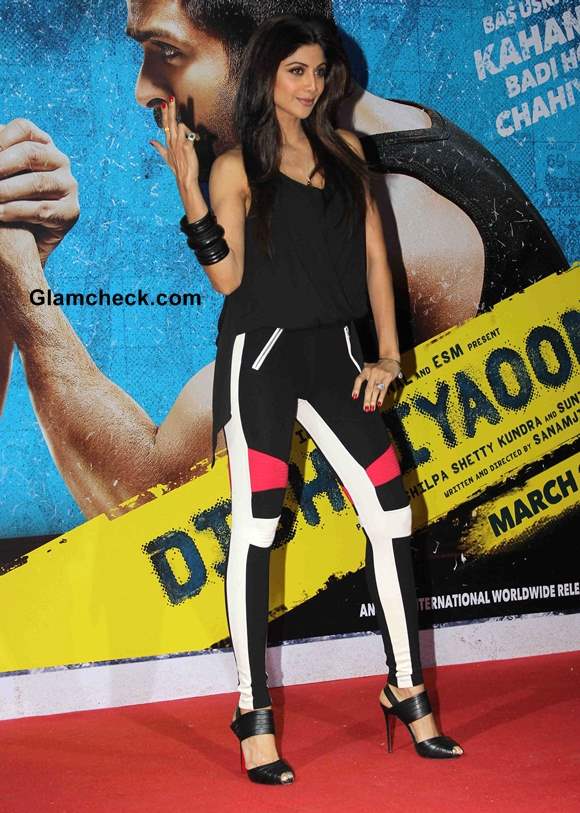 Shilpa Shetty Song Tu Mere Type Ka Nahi Hai from Dishkiyaoon
The team just wrapped up shooting recently and Shilpa threw a huge wrap-up bash. Even though there is plenty of work left in the post-production phase, she said it was time for everyone to let their hair down and applaud the effort they had already put into the shooting for the film.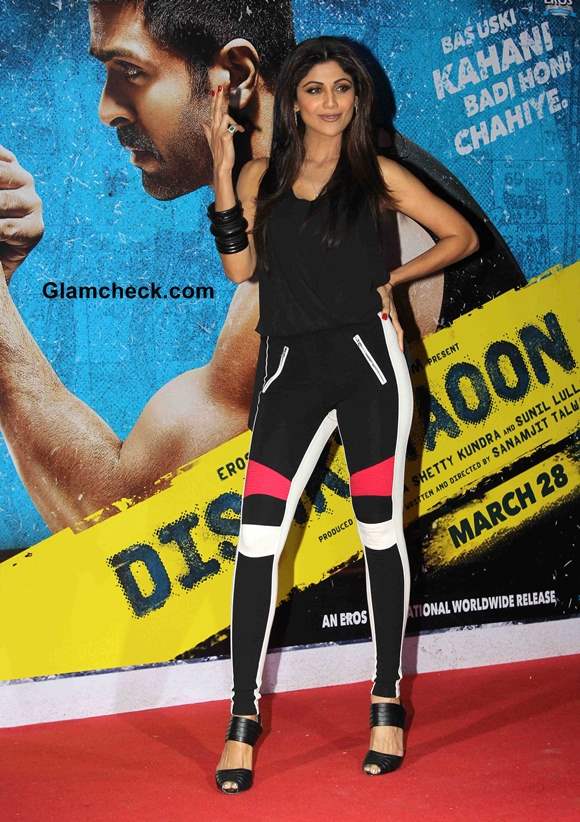 Shilpa Shetty 2014
Shilpa Shetty in Dishkiyaoon
Dishkiyaoon premieres on March 28, 2014. 
Solaris Images