Bollywood actress Mahima Choudhary went with an all-black outfit as she attended the auditions for the reality show Videocon D2H Ticket to Bollywood in Bhopal, India on March 23, 2014.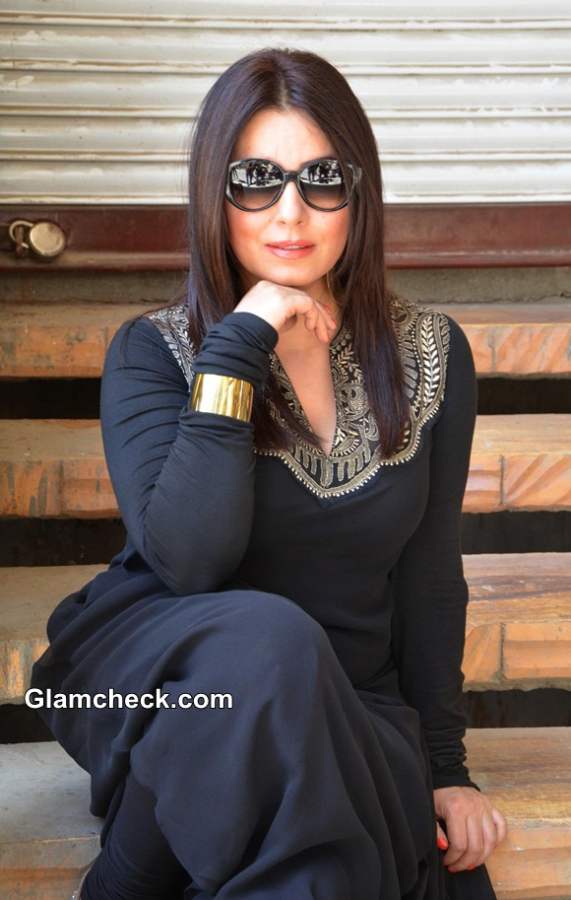 Mahima Choudhary Sports Indian Wear at Reality Show Auditions
Her ethnic ensemble was a salwar kameez-anarkali suit type of fusion piece. The kurta was full-sleeved, had black, white and grey embroidery on the neckline, and a sort of draped detailing on the skirt.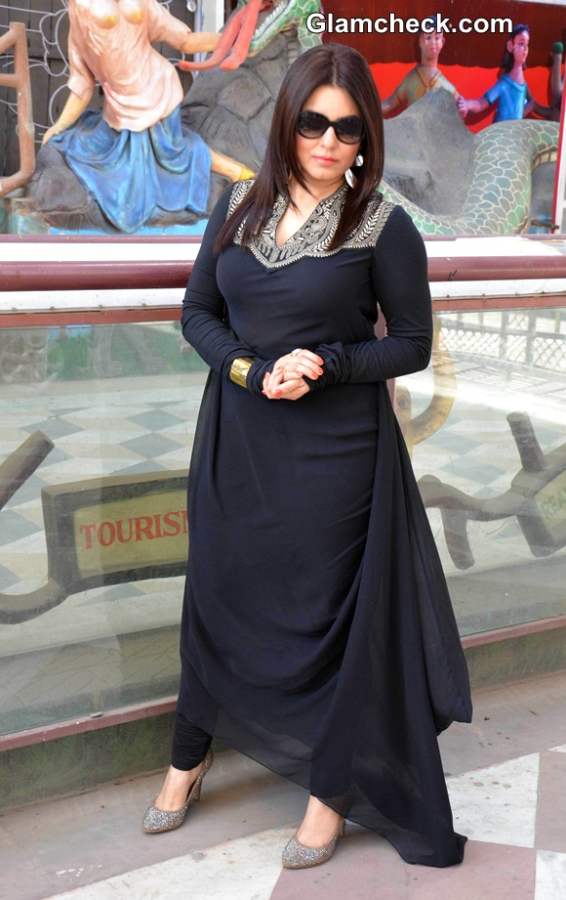 Mahima Choudhary 2014 at Reality Show Auditions
Although the ensemble had interesting lines, it would have been far too simple and even drab if she hadn't spruced it up with glamorous accessories like that gold cuff bracelet and the statement geometric dangle earrings. Also worth noting were her sequinned silver heels.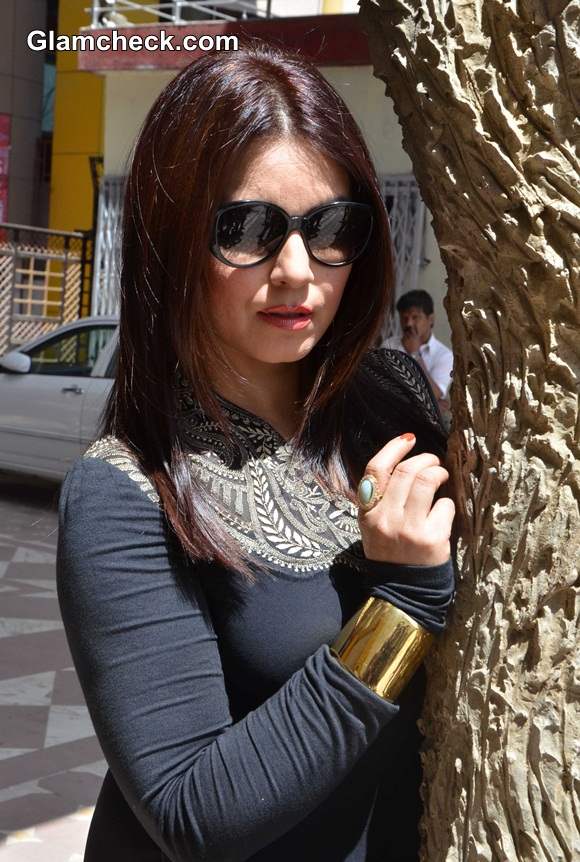 Mahima Choudhary 2014
Her other accessories included dark sun glasses to beat the heat and a finger ring with a pale green stone. She completed her look by leaving her straight hair loose from a center parting, framing her face equally on both sides.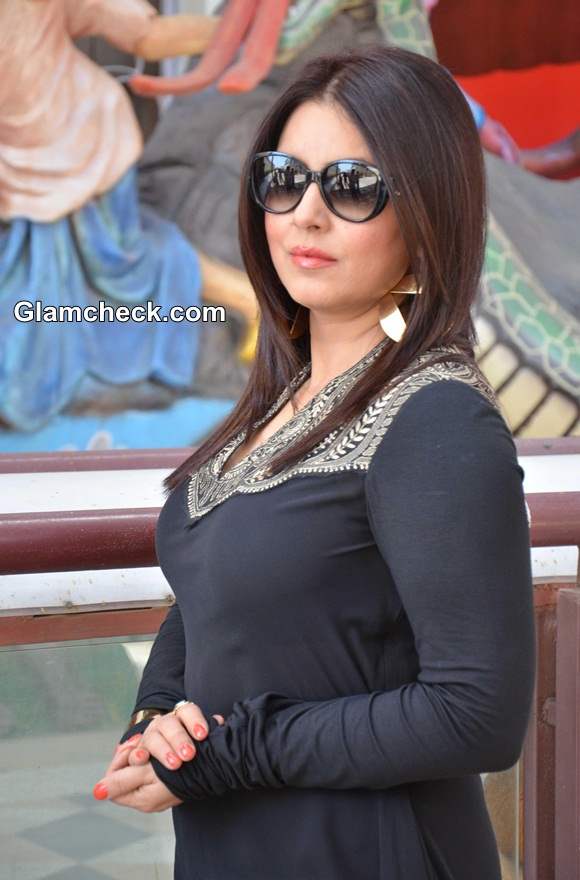 Mahima Choudhary 2014 pics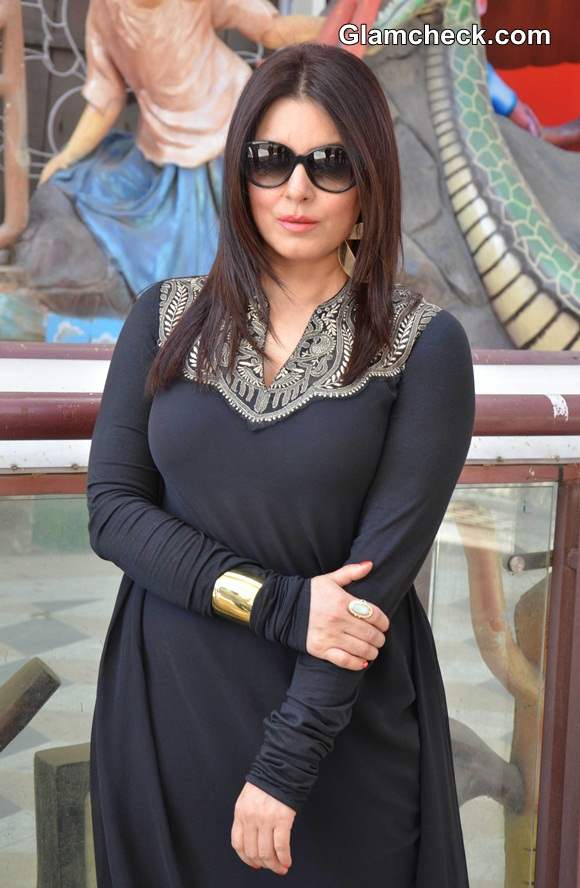 Mahima Choudhary 2014 pictures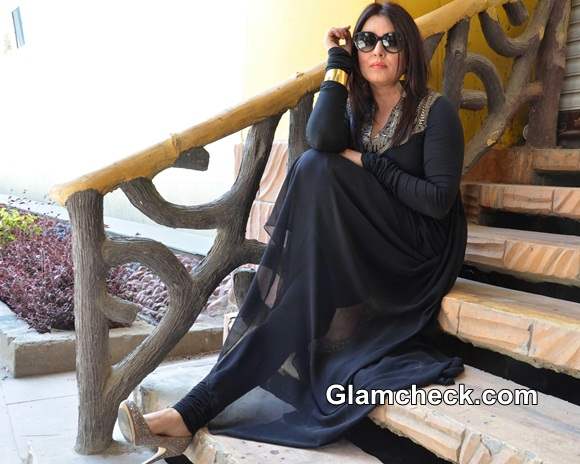 Mahima Choudhary 2014 in Black Indian Outfit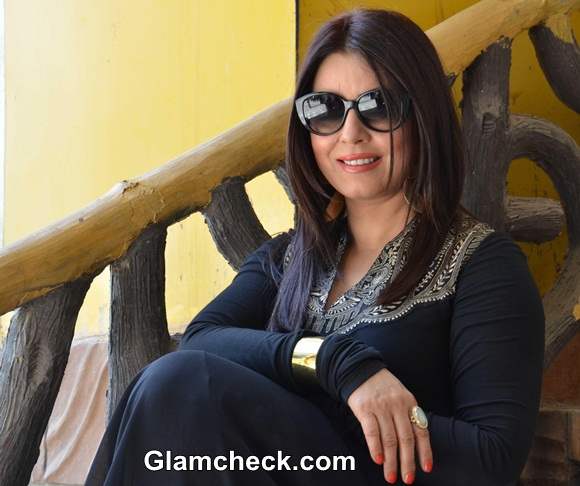 Mahima Choudhary 2014 latest pictures
Solaris Images