Rashtriya Aam Party candidate Rakhi Sawant celebrated the Hindu festival of Gudi Padwa in Mumbai, India, on March 31, 2014 in a rather, um, unique way. Smack in the middle of campaigning and especially since she got involved in the political fray so close to the elections, she decided not to take time off but rather dress up in a decidedly gimmicky outfit and spend the day wooing voters. You tell us if it worked. 
Rakhi Sawant Sports Kashta Sari to Woo Voters on Gudi Padwa
Rakhi wore a bright, shiny green sari in the kashta style, paired with a red, puffy-sleeved blouse. She was also sporting jewellery on any part of her that she could. Her ears, nose, wrists, neck and waist were adorned with bling that was unmistakably Maharashtrian, you know, seeing as how it was the Maharashtrian New Year and all.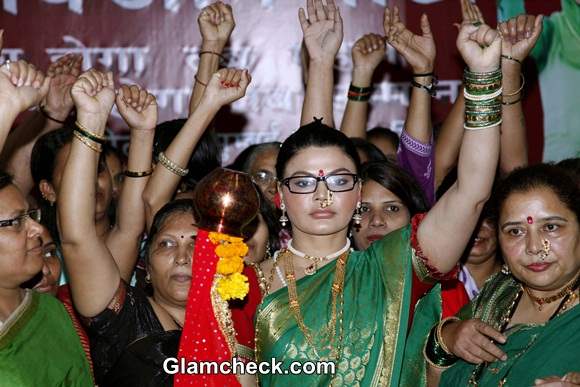 Rakhi Sawant on Gudi Padwa
Her hair was styled in a big bun and a string of flowers decorated it. While her makeup was natural, it was very obvious that she was wearing plenty of it. Her black frames and a red bindi completed her costume, er, look.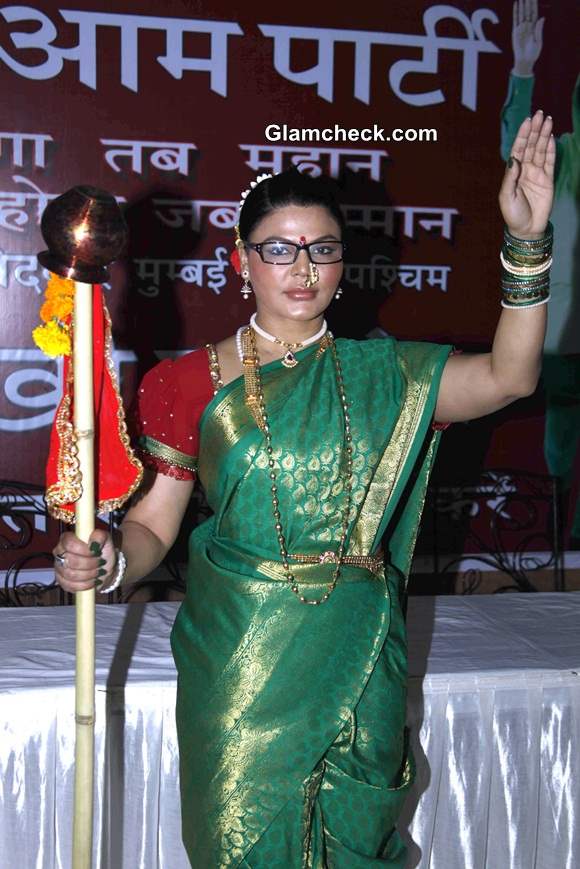 Rashtriya Aam Party candidate Rakhi Sawant
She spent the day walking around with the gudi in her hand. Talking about her political aims, Rakhi said that she wanted to wake up the politicos from their sleep and then likened them to rhinoceroses sucking on the blood of the aam junta.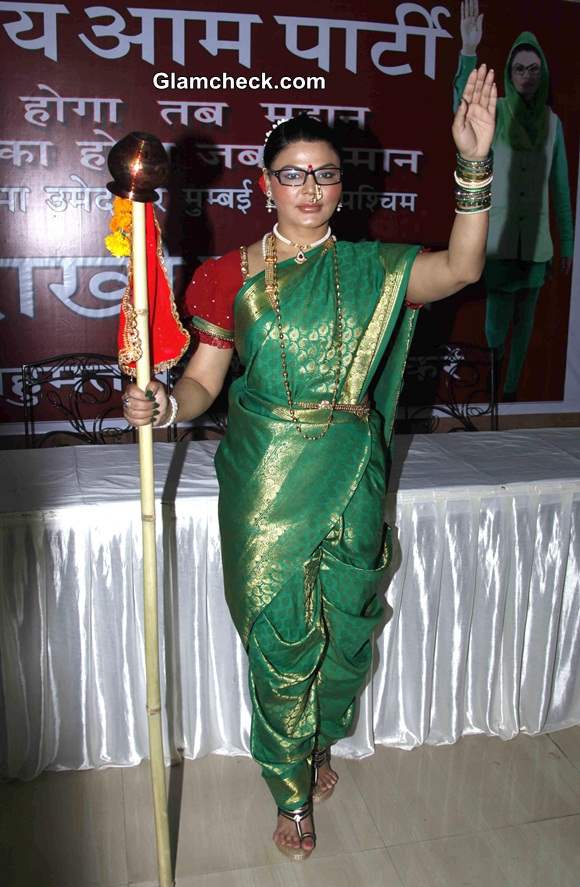 Rashtriya Aam Party Rakhi Sawant
Whether or not she got voters on her side, you have to admit one thing. Everyone noticed.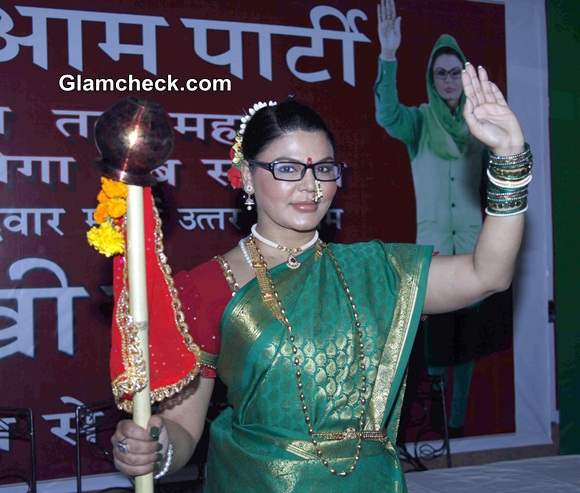 Rakhi Sawant Rashtriya Aam Party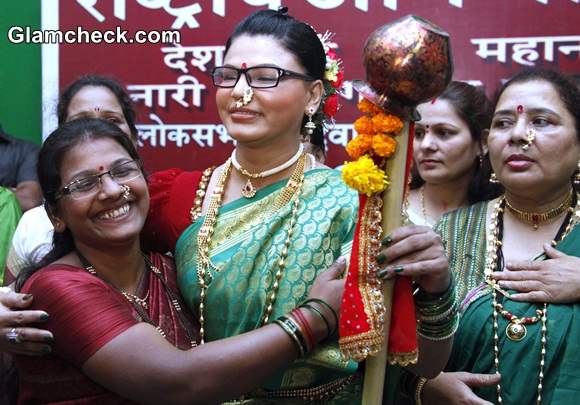 Rakhi Sawant in Rashtriya Aam Party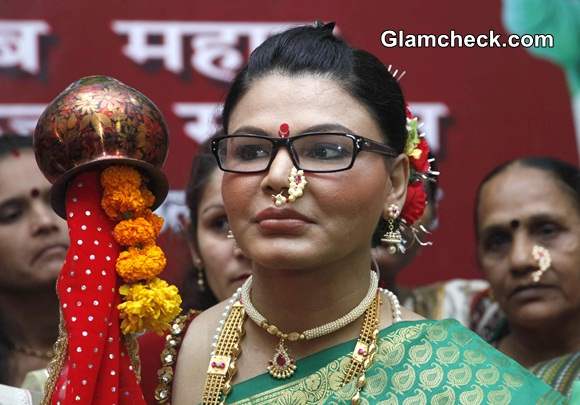 Rakhi Sawant 2014 Rashtriya Aam Party
Rakhi Sawant 2014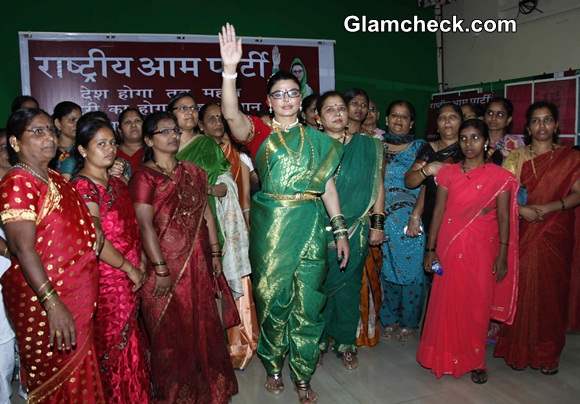 Rakhi Sawant Rashtriya Aam Party pictures
Solaris Images