Bollywood actress Konkona Sen Sharma was spotted in a sari yet again as she attended the panel discussion on Dove beauty patches in Mumbai, India on April 9, 2014. No news there, we know. But what was notable about her look was that she sported a fusion look similar to one she's worn before.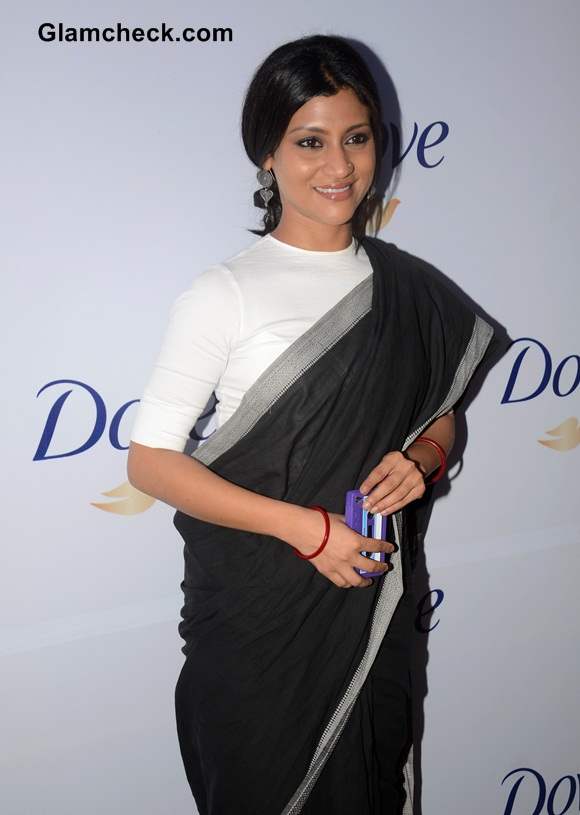 Konkona Sen Sharma Goes Monochrome in Black Sari With White Tee
Konkana wore a black sari with what looked like a crew neck white tee. It had elbow-length sleeves and was longer than a conventional sari blouse. The T-shirt with sari style is a really cool idea and one we've seen her in at the Lakme Fashion Week Summer/Resort 2014 some time ago.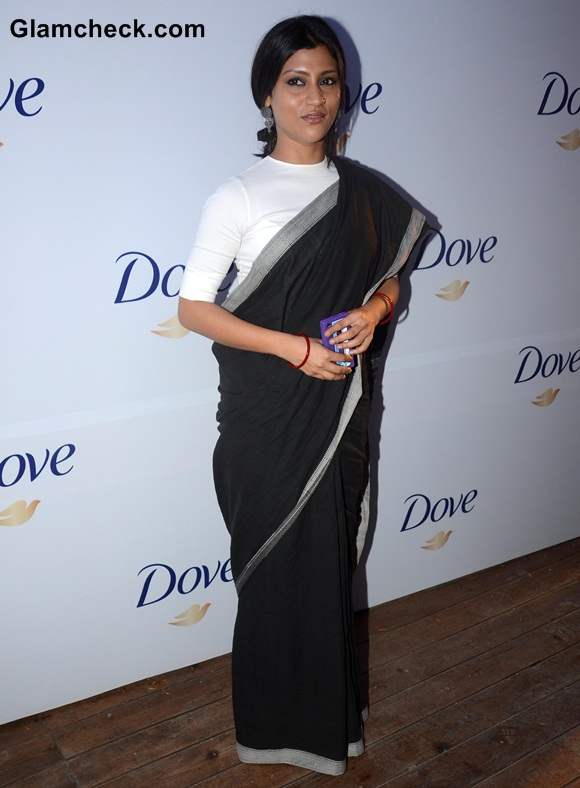 Konkona Sen Sharma Goes Monochrome in Black Sari With White blouse
Surprisingly, the casual tee does not in any way take away from the elegance of the traditional nine yards. It only modernises it. It's a great idea for those who want to wear a sari in a contemporary style but don't like the usual sari blouses or want to give the sari a trendier vibe. And it's such a boon for those of us with not-so-flat tummies, eh!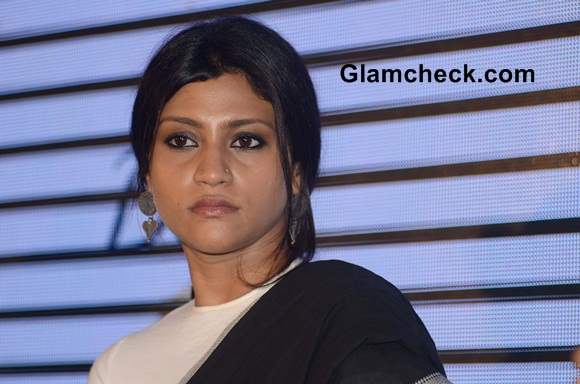 Konkona Sen Sharma 2014
The 34-year-old kept the styling of the look in tune with the ensemble – simple and low-key but fashionable. She accessorized the outfit with dangle earrings, a red bangle on each hand and a nose stud. A casually-tied updo and searingly-kohled peepers completed the look.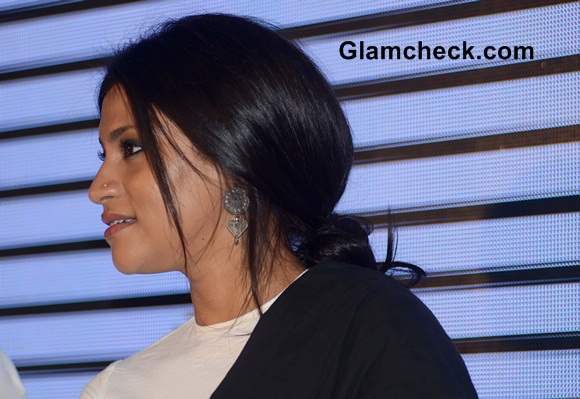 Konkona Sen Sharma 2014 sari
Solaris Images