Bollywood actress and singer Priyanka Chopra launched her new song I Can't Make You Love Me in Mumbai, India on May 5, 2014.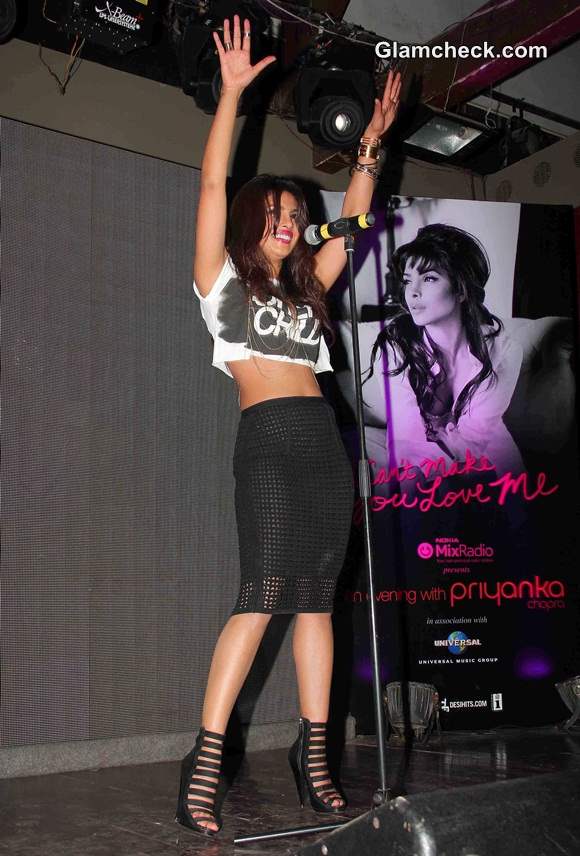 Priyanka Chopra Goes Sheer for New Single Launch
She sported an international look in a sheer black skirt revealing the white underwear beneath it, the latter matching her white cropped tee. We're loving the cool, chic vibe of the outfit but we can't say we're big fans of visible panties.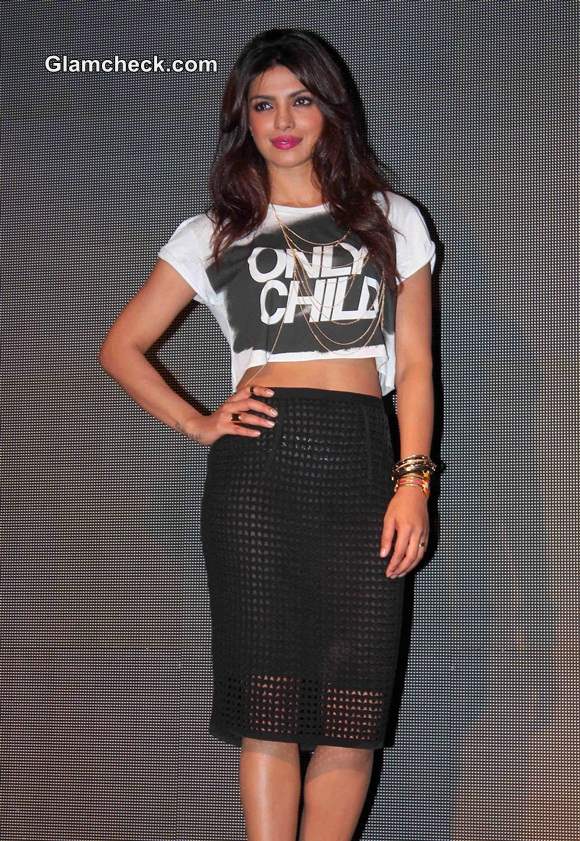 Priyanka Chopra in see-through outfit at New Single Launch
A bunch of bracelets, a statement necklace and black cutout heels accessorized the ensemble. She rounded out the look with curly hair, bright pink lips and kohled eyes.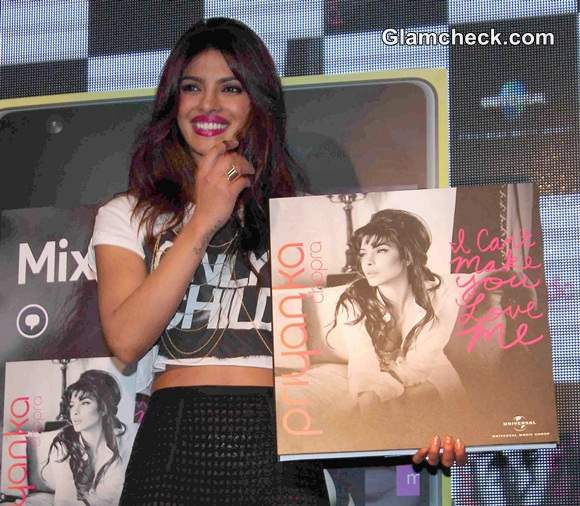 Priyanka Chopra New Single Launch
The new single was released last month and climbed to top five on the charts in a matter of hours. Priyanka said it was one of her favourites because she personally loves the song and for the first time it is just her vocals.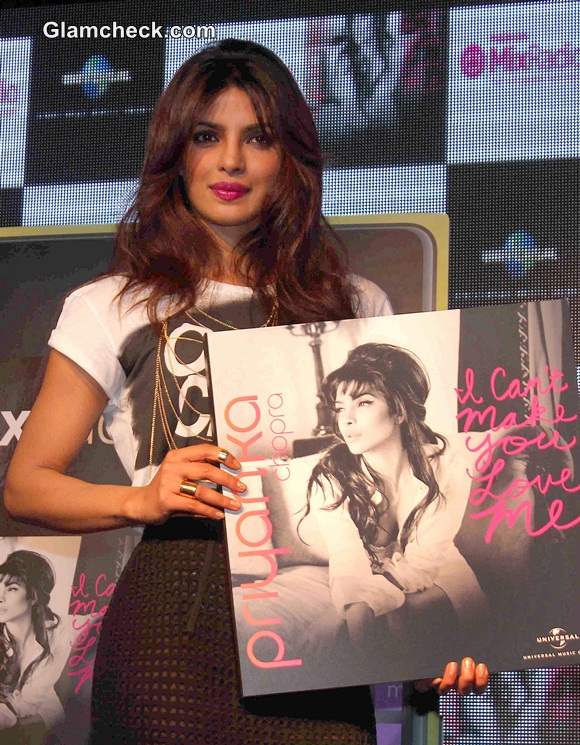 Priyanka Chopra song I Can't Make You Love Me
She was promoting the song in association with Nokia MixRadio who were responsible for releasing the track in New York earlier this week.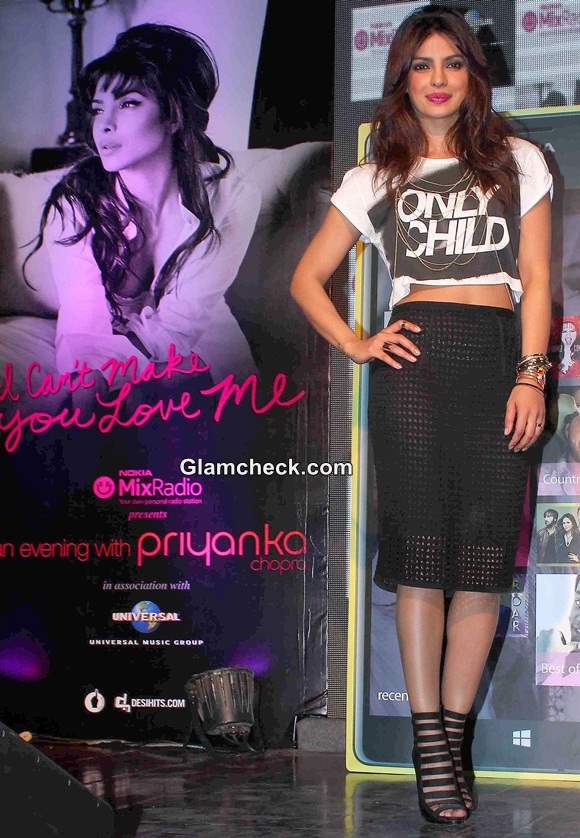 Priyanka Chopra at the launch of song I Can't Make You Love Me
Apart from putting the finishing touches to her latest album, Priyanka is also shooting for a film based on the life of boxer Mary Kom.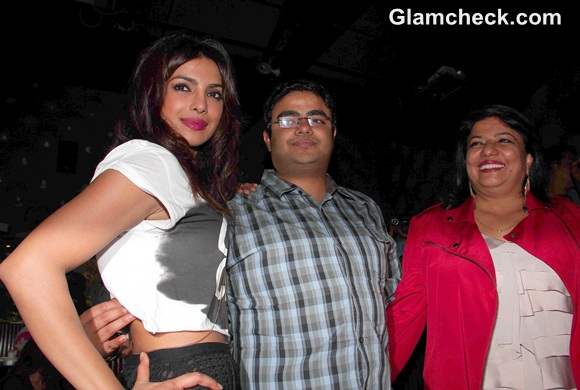 Priyanka Chopra with her brother Siddharth Chopra and mother Madhu Chopra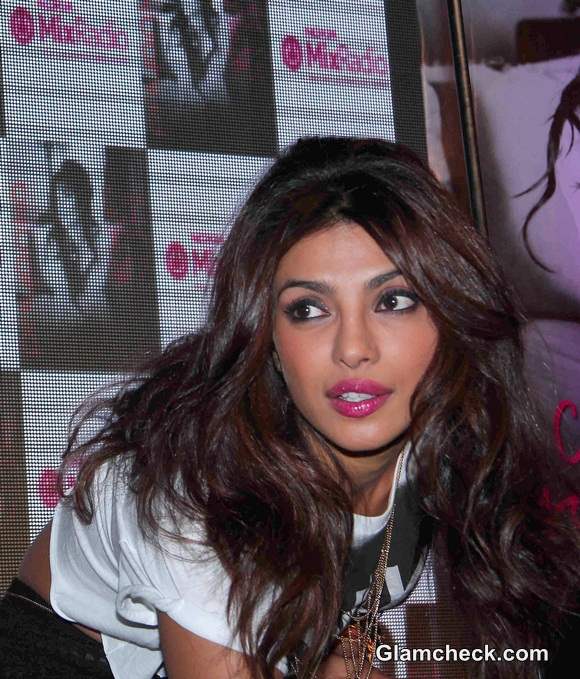 Priyanka Chopra 2014 pics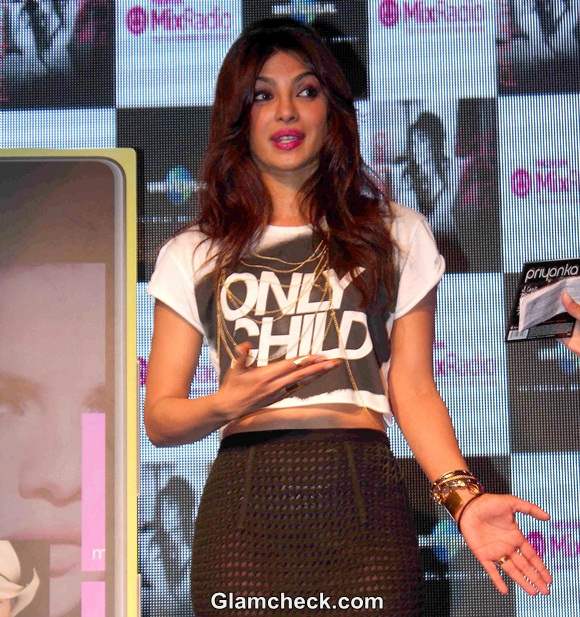 Priyanka Chopra 2014
Solaris Images